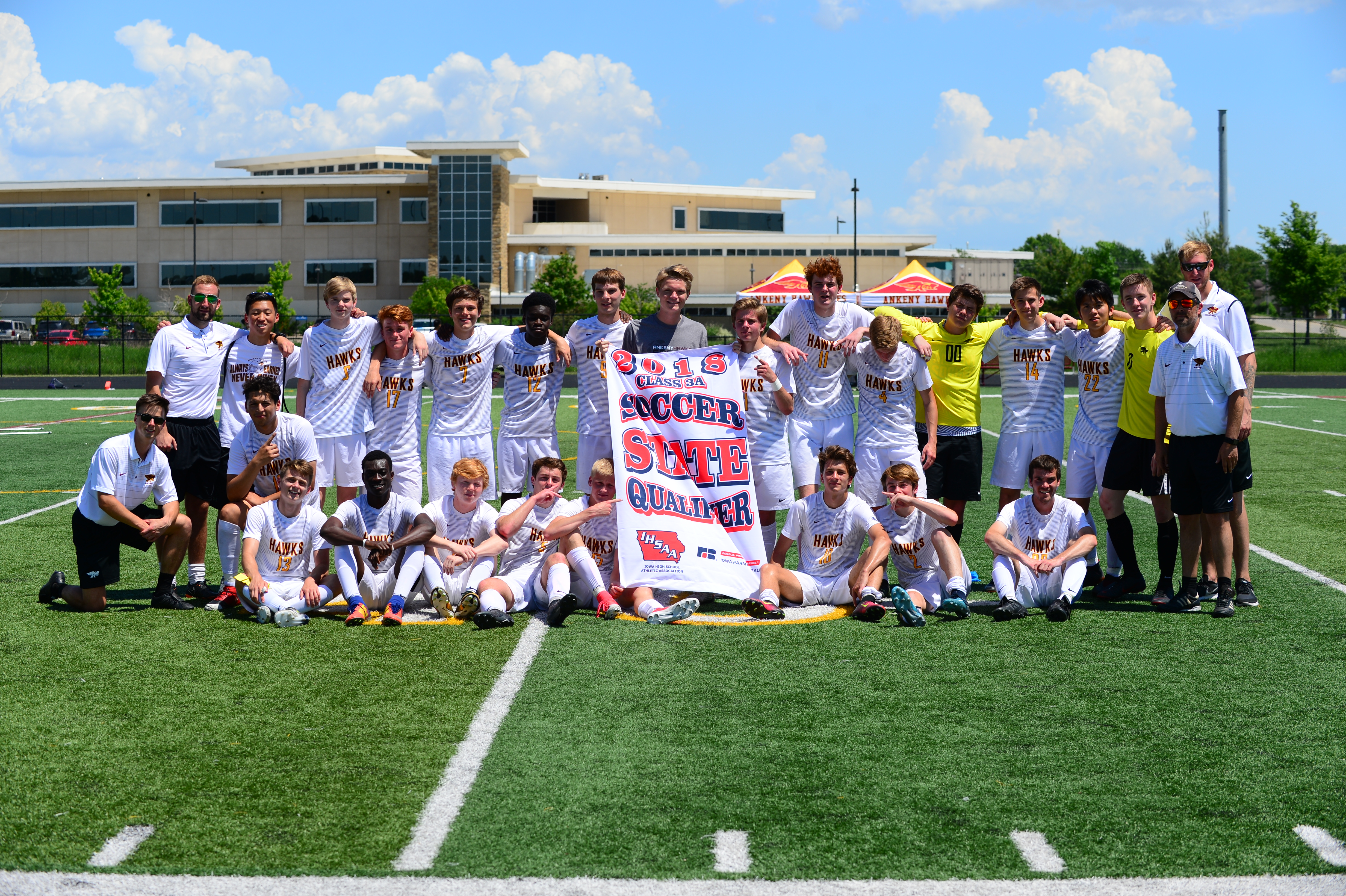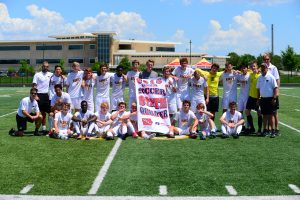 Spencer Anderson called it one of the best speeches he has ever heard.
The head coach of the Ankeny boys' soccer team, Jordan Burns, had trouble remembering what he said during halftime of the Hawks' showdown against visiting Des Moines Roosevelt on Saturday.
"Sometimes I like to rant, and I get caught up in the moment," Burns said after his team rallied for a 3-1 victory in a Class 3A substate final. "But I think I told the boys that this could be your last half of high school soccer, so you've got to do something about it. 'How much do you want it? Stop feeling sorry for yourselves, stop blaming your teammates, just go out there and get the job done. If you want it more than them, you'll win the game.' And that's what we did."
Ankeny scored three unanswered goals in the second half to erase the Roughriders' 1-0 advantage. The sixth-ranked Hawks (15-4) advanced to the state tournament for the second time in three years.
"It feels really good," said Ankeny senior Jack Nurre. "I'm really glad that our senior class could prove that we could go to state ourselves without the really talented older group that my brother (Will) was in two years ago. It was important to us–the senior class mostly."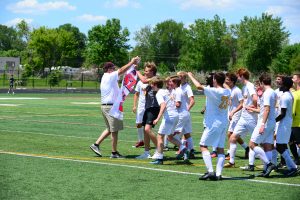 No. 16 Roosevelt finished the season with a 10-5 record. The Roughriders also dropped a 2-1 decision at Ankeny on May 15.
The first meeting between the two teams ended with a scrum that resulted in a lot of pushing and shoving. Ankeny senior Peter Gaspari was one of several players who received a red card, which forced him to sit out the Hawks' win over Sioux City North in a substate semifinal on Wednesday.
In Saturday's rematch, the Hawks mostly kept their emotions under control on a steamy afternoon when temperatures reached the mid-90s.
"We kept our cool for the most part besides Riley (Wood) getting a yellow (card) at the end, but we were able to keep it in check," Anderson said. "We didn't do anything stupid."
Burns watched from the sidelines as Roosevelt jumped out to an early 1-0 lead in the first half. He was an assistant coach for the Roughriders before leaving last summer to take over the Ankeny program.
"I spent all last season with those boys," Burns said. "They know me, and I know them. And I'm really good friends with (Roosevelt coach) Sean Holmes and his coaching staff. We all know about each other, but it's never personal. You've just got to do what you've got to do to win the game."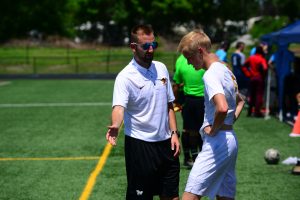 In the first half, Ankeny goalkeeper Zach Young made a couple of huge saves to keep his team in the contest. But the Hawks were unable to find the net at the other end of the field.
During the intermission, Burns told his players to stick together as a team.
"He was telling us that we needed to stop bringing ourselves down and yelling at each other which we were doing a lot, which I think was a big factor in them scoring on us," Nurre said. "We cut that out, and then our defense stepped up a lot more and we went at them with a lot more intensity and that was the difference."
Ankeny tied the game early in the second half on a penalty kick by Kolby Raineri. The junior said he tried not to think about the importance of his shot.
"I just did the same thing that I do every time," he said. "It comes natural, I guess."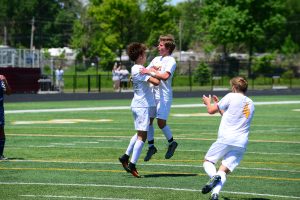 Shortly thereafter, the Hawks took the lead for good on a goal by Hunter Wiebel. He played a ball into the box from about 35 yards out, and it somehow turned into a goal.
"(Wiebel) kind of crossed it, and the goalkeeper just misjudged it and it ended up in the back of the net," Burns said. "It was kind of a lucky goal, but sometimes when you're the dominant team and you have all these chances you get a little bit of luck."
Ankeny then added an insurance goal with about 8 minutes left to play. Charlie Pritchard scored off Raineri's assist to punch the Hawks' ticket to the state tournament.
"It feels good to be back at state, and now we go again," Pritchard said. "It was a good win, but it's not over yet."
Seventh-seeded Ankeny will face second-seeded Cedar Rapids Prairie (14-1) in the Class 3A quarterfinals on Thursday. The game will be played on Field 6 at Cownie Soccer Complex in Des Moines, beginning at 5:15 p.m.
"We've been looking forward to this all four years of high school," Anderson said.