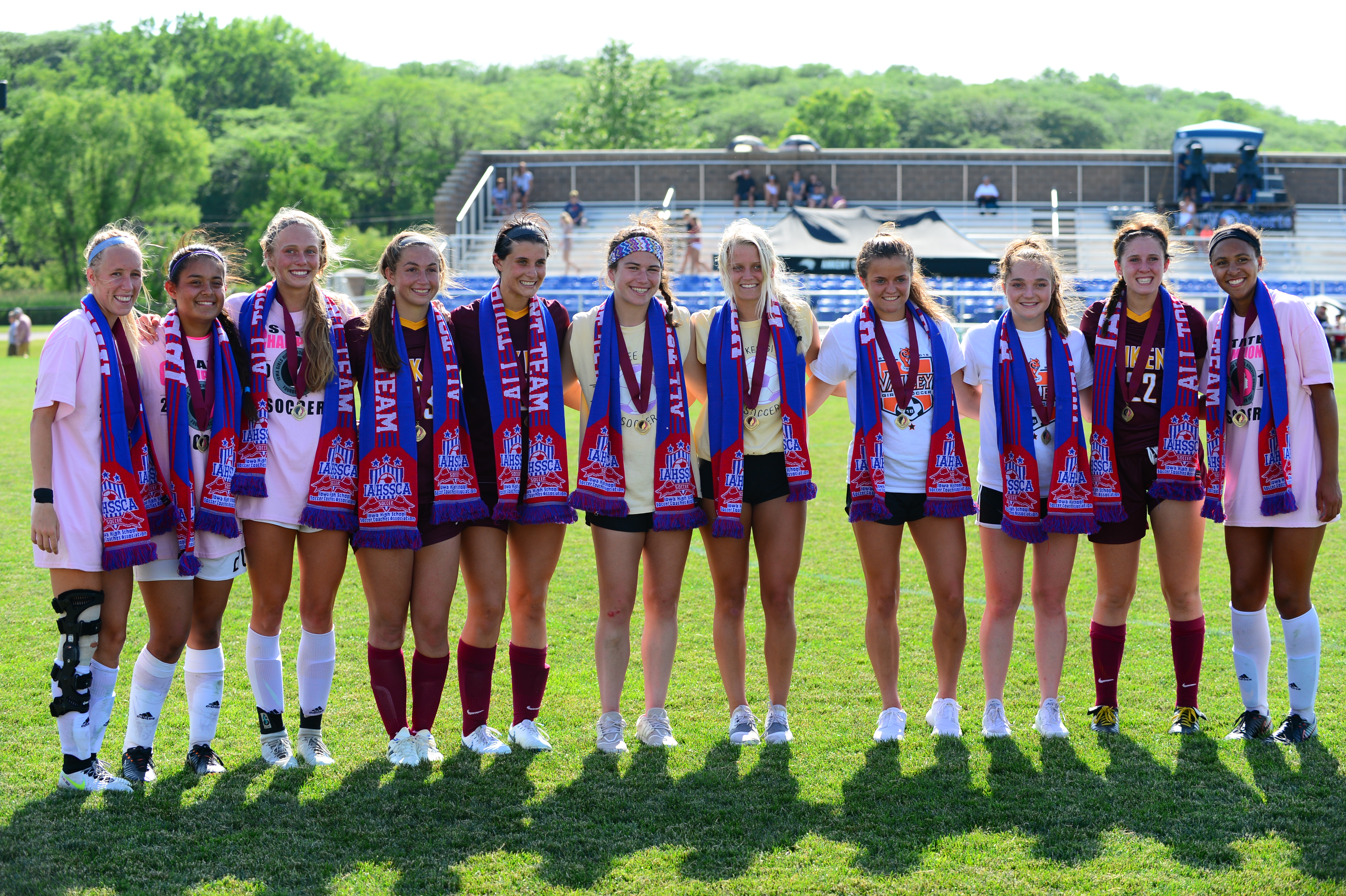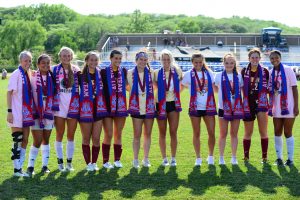 Saturday's Class 3A championship game at the girls' state soccer tournament was like an instrasquad scrimmage for the Iowa Rush.
About 20 members of the Rush played for either Ankeny or Ankeny Centennial in the title contest at Cownie Soccer Complex, putting teammates and lifelong friends on opposite sides of the field.
"It was a little physical, and to go against some of your friends that you play with during club it was kind of rough," said Centennial defender Olivia Brown. "But in the end, we came out on top and that's all that matters."
Brown was named the captain of the Class 3A all-tournament team after leading the top-ranked Jaguars to a 3-2 victory. She scored the game-winning goal on a header in the 26th minute.
Brown was joined on the all-tournament team by Centennial teammates Megan Gray, Marissa Lopez and Olivia Wee.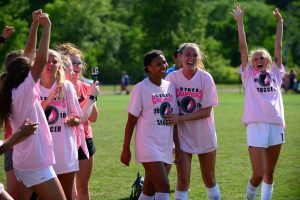 "Coming into this game it's always hard because some of my best friends are on that team and we grew up together, but obviously this is my last time as a Jaguar and in a Jaguar uniform so being able to do this as my last game was really special," said Gray, who had a goal and an assist in the win.
Ankeny's Chloee Kooker, Alexis Legg and Riley Whitaker were also selected to the all-tournament team.
"Those are girls we've played with our whole life, so it's bittersweet for us but it's also sweet for them," said Kooker. "We're proud of the girls on their team, and now it's on to regionals with our Iowa Rush team. We'll be ready for next year and see where it takes us."
Legg scored her 37th goal of the season in the Hawkettes' loss, which ranks second in the state behind Emma De Costa of Bondurant-Farrar, who finished with 38 goals. She got the equalizer in the 23rd minute, shortly before Brown answered with the go-ahead goal for Centennial.
"It's way tougher to lose to your crosstown rival," Legg said. "You want it so bad and you're playing against your best friends, so you want it even more."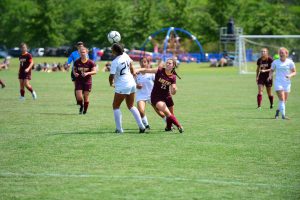 Wee spent part of the game trying to keep Legg in check. Next week, they'll be teammates again with the Rush.
"Playing with them it helps to know what they're going to do, but they're going to get their (scoring) chances," Wee said. "They're all great players. Playing against them is awesome–I love those girls. So props to them."
Centennial senior Kenzie Geiger hugged her teammates after the game. "I love you guys," she told them.
But Geiger, who also plays for the Rush, had some mixed emotions as well.
"Obviously, I'm happy we won, but it sucks to see some of my friends be disappointed," said Geiger, who scored the Jaguars' second goal. "A lot of us are going to play regionals with them next week, so we're going to be teammates for a little while."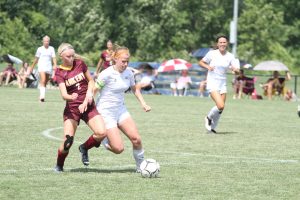 The two Ankeny teams combined for a 39-5 record this season. Two of the Hawkettes' three losses came to Centennial.
Ankeny coach Dan Bertsch credited the Iowa Rush for much of his team's success.
"Hats off to the clubs that work with them," Bertsch said. "They do a fantastic job. It made my job easy this year. It's been fun to watch, and we'll do it again. We'll be back."
Whitaker gathered her things after the game, then walked slowly across the field to meet up with her friends and family. Just a few yards away, the Jaguars posed for photos with the championship trophy.
"I know them and I'm happy for them, but it sucks to lose to them," Whitaker said.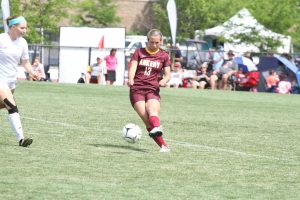 The Hawkettes and Jaguars played for the crown just five years after the split into two high schools. Centennial opened its doors in the fall of 2013.
Ankeny won a Class 2A title in 2015. Centennial captured the Class 3A crown one year later, then defeated its southside neighbor on Saturday to claim another championship.
"Most schools if they split it would take forever to meet in the finals, but the fact that we did it in just five years is insane," Geiger said. "Obviously, it's a credit to all the clubs that have helped develop us throughout the years. It's just awesome for everyone in Ankeny."