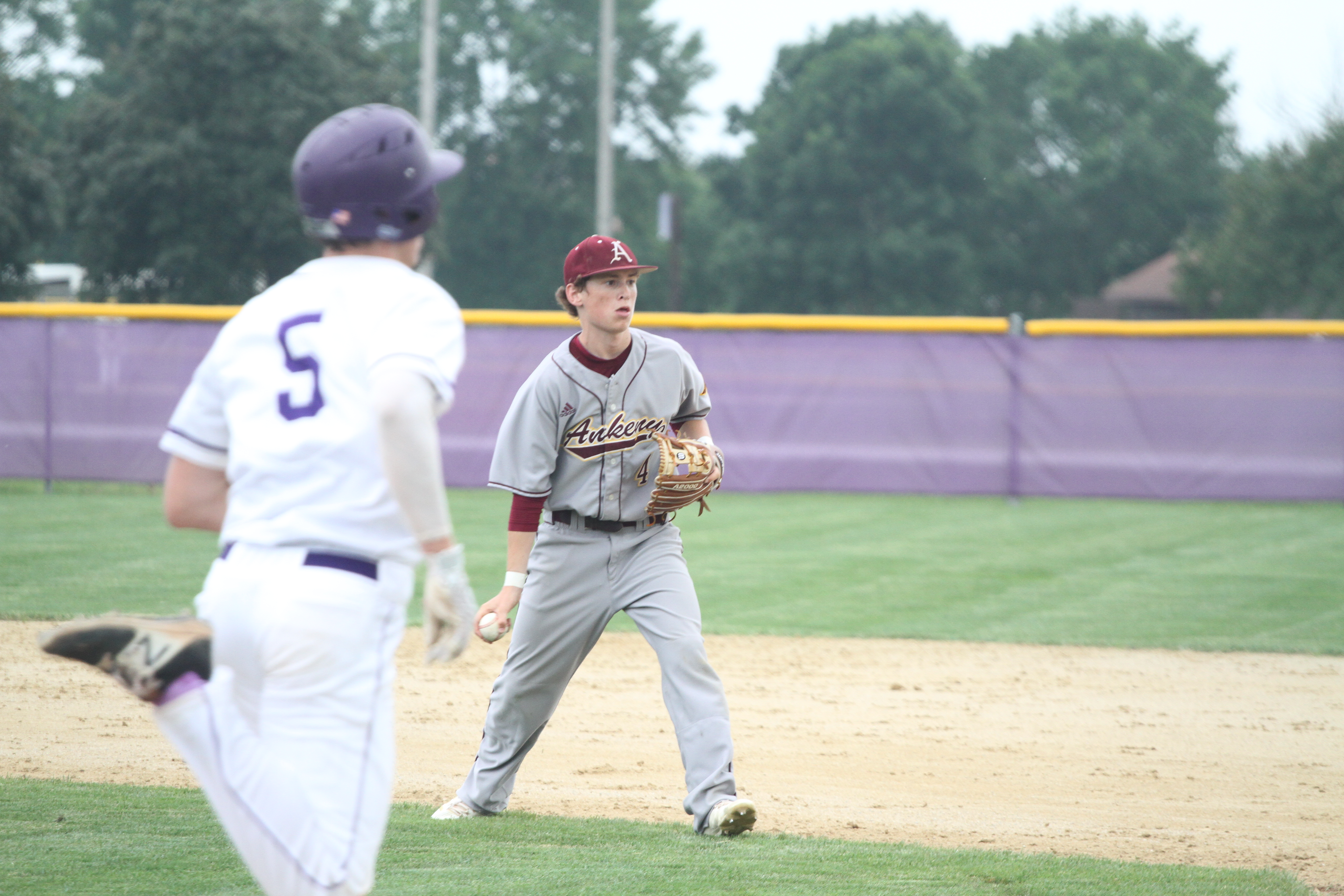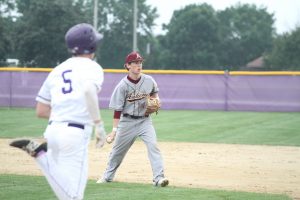 The Ankeny baseball team had a chance to score some early runs during Monday's doubleheader at Waukee.
When the Hawks failed to capitalize on the opportunity, they never again had a similar chance to gain some momentum.
The seventh-ranked Warriors posted a 2-0 victory in the opener, then completed a sweep with a 9-0 win in the second game. Both teams are now 5-3 in the CIML Central Conference.
"You just have to tip your cap to Waukee," said Ankeny coach Joe Balvanz, whose team had won nine of its previous 10 games. "That's a team full of seniors out there playing together."
Waukee (9-4 overall) got a pair of outstanding pitching performances from Kyle Sorenson and Drew Irvine. Sorenson tossed a three-hitter and had seven strikeouts in the first game, then Irvine fanned 12 batters while combining with Garrett Tigges on a four-hitter in the nightcap.
"I thought (Sorenson) did a tremendous job of mixing pitches and keeping us off-balance," Balvanz said. "And then Irvine is one of the best dudes in the state on the bump. I had a feeling it might be a tough night for us, but I wanted to see how we went out and competed."
In the opener, Ankeny (9-6) loaded the bases with one out in the top of the first inning. But Sorenson then struck out the next two batters to get out of the jam.
"When you go to Waukee and have a chance to put some runs on the board early, we've got to do a better job of situational hitting," Balvanz said. "That was a spot where we could have got some momentum, and we failed to do it."
Waukee took a 1-0 lead on a two-out single by Tony Oleshko in the second inning. Tyler Cleven then added an RBI double in the third off Will Casel (2-2), who scattered eight hits in the loss.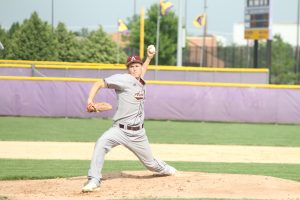 "I thought Will threw well enough to win," Balvanz said. "We just need to give him more offensive support."
Seth Harpenau went 2-for-3 with a double for the Hawks. He led off the third inning with an infield single before Drew Hill bounced into a double play.
Sorenson then retired the last 14 batters that he faced. He made a nice play on a grounder by Peyton Agan to end the game.
Ankeny's AJ Slattenow had three hits on the night. He went 2-for-2 in the second game.
Austin Probasco (1-2) took the loss, allowing seven runs in 2 1/3 innings. Only two of the runs were earned.
"The bottom line is, we have to play better," Balvanz said. "We made seven errors in the second game, and you can't do that against a team the caliber of Waukee. They are too well-coached and have too much athleticism."
Ethan Rose and Tyrese Moore each had two RBIs for Waukee. Jake Morrison went 2-for-4 and scored three times.
The Hawks trailed Valley by just one game in the league race before being swept. The Tigers will visit Ankeny for a doubleheader on Wednesday.
"We just have to go back to square one (on Tuesday) and turn the page," Balvanz said.