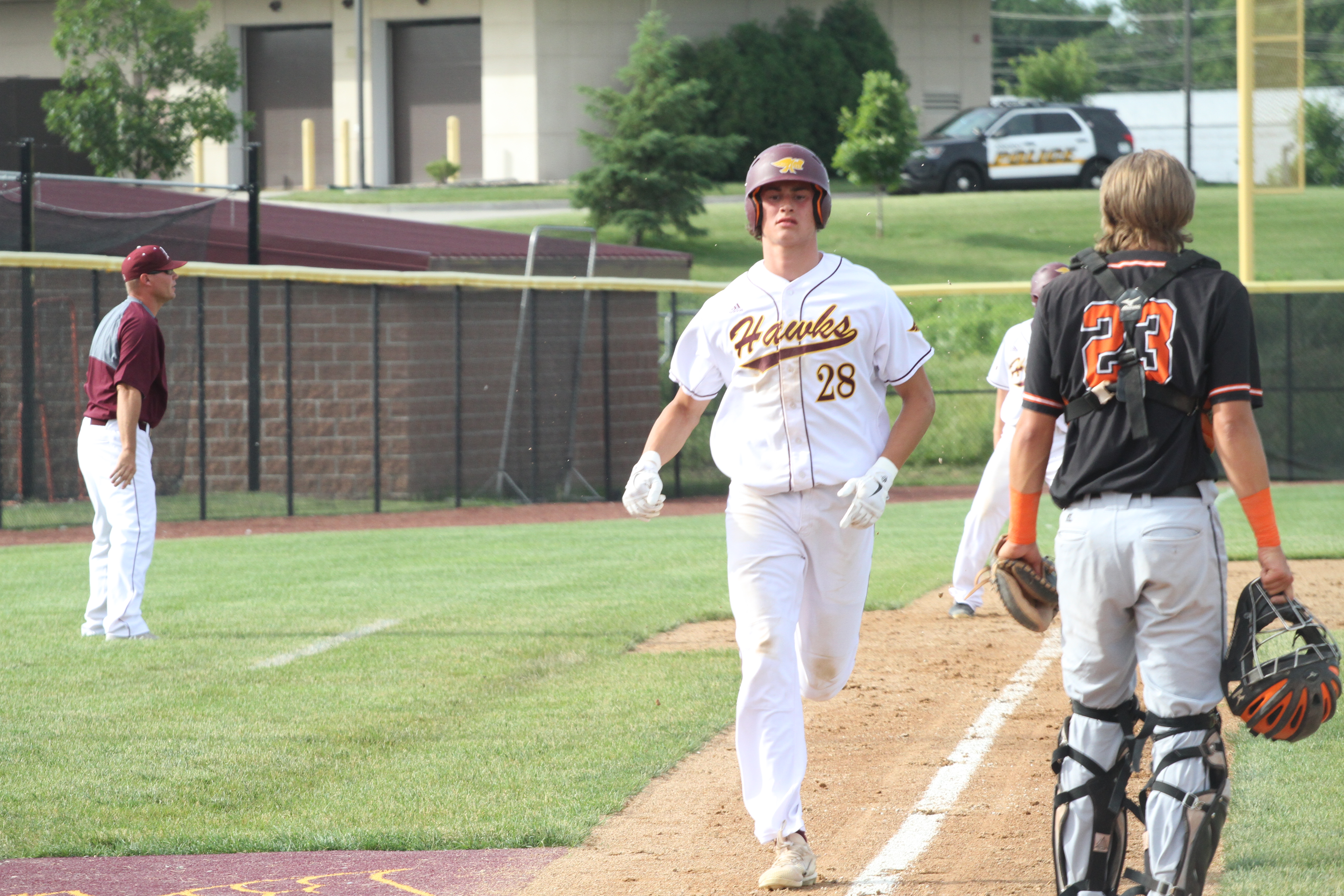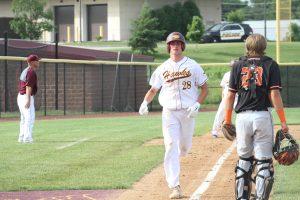 The Valley baseball team had a chance to take a commanding lead in the CIML Central Conference race on Wednesday.
The Tigers posted a 6-3 victory in the first game of a doubleheader at Ankeny, then jumped out to a 4-0 lead in the first inning of the nightcap.
But the Hawks refused to go away.
Ankeny rallied for a 9-8 walk-off win and a split of the twinbill, snapping a three-game losing skid in the process. The Hawks are now 6-4 in the conference and 10-7 overall, while Valley's records dropped to 7-3 and 13-7.
"We certainly didn't play well enough to win two games, but kudos to the guys for bouncing back," said Ankeny coach Joe Balvanz. "It was kind of an ugly game, but we'll take the 'W' any way we can get it."
Freshman Cael Boyd sparked the Hawks to the victory. He went 2-for-2 with a double, scored two runs and knocked in another.
Boyd was hit by a pitch in the bottom of the seventh inning, then advanced to second on a bunt by AJ Slattenow. He stole third base and raced home with the winning run on a throwing error.
"Cael can run, and he didn't feel like the pitcher was paying attention to him," Balvanz said. "So he took off for third and he was basically at third before the catcher even threw the ball. And the catcher threw it into left field, so that was the game."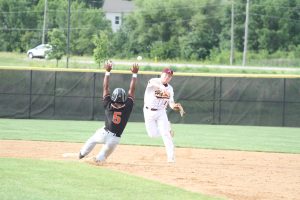 Drew Hill went 3-for-4 and scored a run in the win. Henri Harpenau doubled and had two RBIs, while Jayden Maifeld also drove in a pair of runs.
Cameron Rinker (3-1) went the distance on the mound, allowing three earned runs on seven hits. He walked two and had two strikeouts.
"Cam battled," Balvanz said. "He didn't have his best stuff, but he picked up his teammates all night. We made five errors behind him, and there's no question we've got to clean up a few things defensively and get back to some fundamentals."
The Hawks also struggled defensively in the opener. Maifeld (2-2) allowed just three hits in six-plus innings, but took the loss as his teammates committed three errors behind him.
"We've just got to have a better defensive effort, especially with Jayden on the mound," Balvanz said.
Ankeny scored two runs in the third inning to take a 3-2 lead. Maifeld hit an RBI single to tie the game, then Weston Faulk added an RBI grounder.
However, Valley regained the lead in the fourth inning, when Kyle Westhoff reached on a two-base error that allowed two runs to score. The Tigers later added two more runs in the seventh, one of them on an error.
Maifeld went 3-for-4 with a double in the loss. Brody Brecht went 2-for-3 with a walk, stole a base and scored two runs.