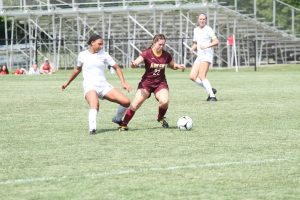 Senior forward Alexis Legg of Ankeny has been named Miss Soccer for the state of Iowa by the Iowa High School Soccer Coaches Association.
Legg set a school record this season with 37 goals, which ranked second in the state behind Emma De Costa of Bondurant-Farrar, who finished with 38. She led the Hawkettes to a 19-3 record and a second-place finish in the girls' Class 3A state tournament.
Legg was joined on the Class 3A all-state first team by Ankeny teammate Riley Whitaker. Whitaker is a senior defender.
Class 3A state champion Ankeny Centennial was represented on the first team by a pair of players, senior defenders Olivia Brown and Tori Ubben. They led the Jaguars to a 20-2 record.
Centennial's Megan Gray was also honored. The senior forward received all-state honorable mention after leading the Jaguars with 10 goals.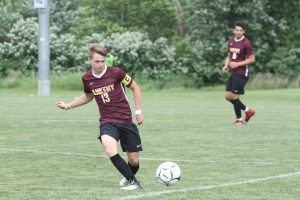 Boys' all-state teams
Three Ankeny boys' standouts and two players from Ankeny Centennial also received all-state honors from the IHSSCA.
Senior defender Jack Nurre and junior midfielder Kolby Raineri of Ankeny were both named to the Class 3A first team. Raineri racked up 20 goals and nine assists while leading the Hawks to a 15-5 record and a third-place finish in the Class 3A state tournament.
Centennial's Will Overberg was also a first-team selection. The junior midfielder scored 16 goals and had 15 assists while leading the Jaguars to a 15-5 mark and a berth in the state tournament.
Centennial's Michael Brandt, a junior midfielder, and Ankeny's Charlie Pritchard, a junior forward, both received honorable mention.