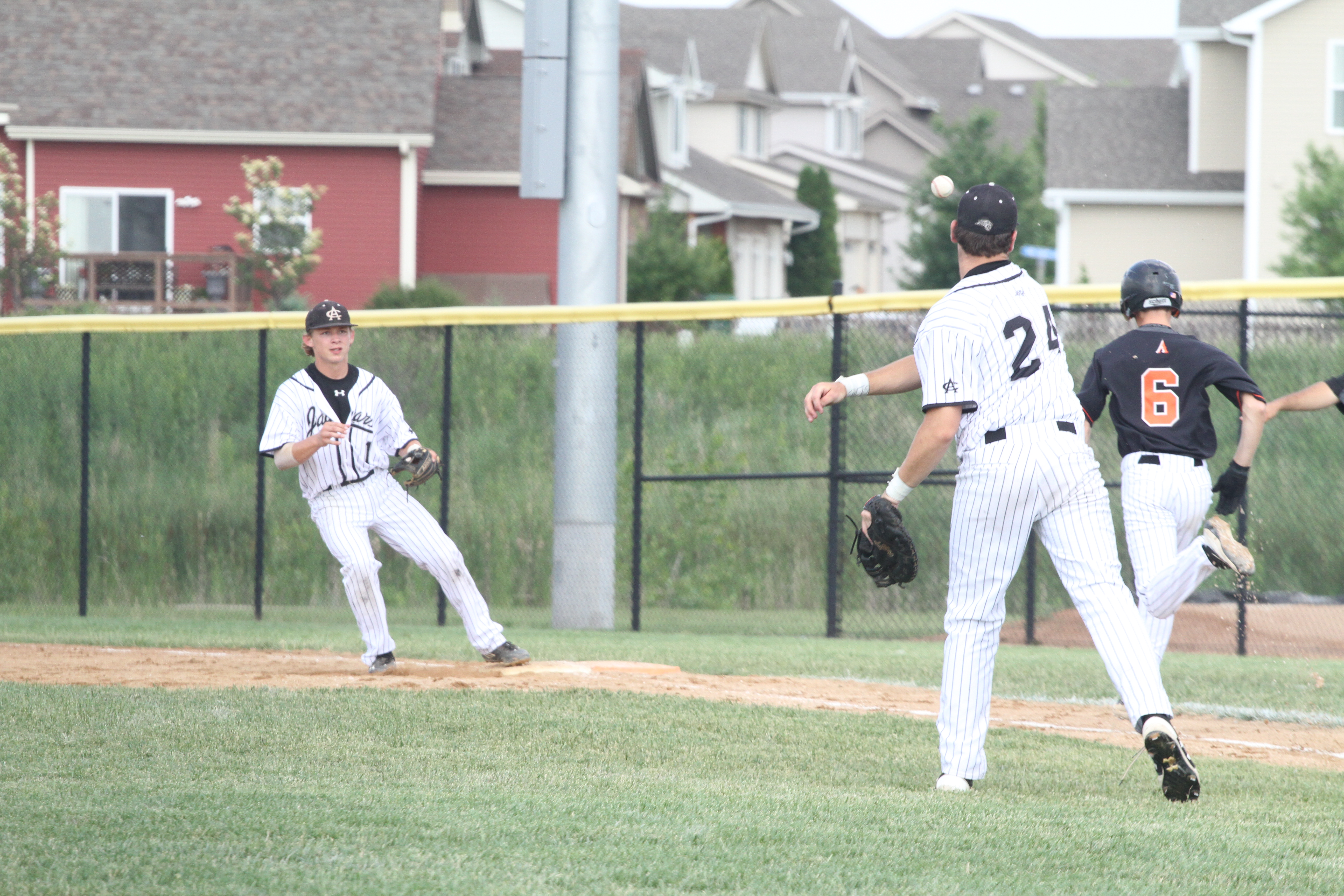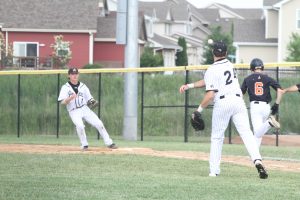 Sioux City North became the latest shutout victim of Ankeny Centennial's Alex Greiner on Saturday.
The sophomore lefthander tossed a four-hitter and had five strikeouts as the visiting Jaguars posted a 3-0 victory in the second game to salvage a split of a non-conference doubleheader. He lowered his ERA to 1.26 and now leads the team in wins with a 4-1 mark.
"The changeup was working very well," Greiner said. "I went out and tried to keep them off-balance, and the changeup was a big part of that plan."
It was Greiner's third complete-game shutout of the season. He tossed a three-hitter and had six strikeouts in a 5-0 victory over Ottumwa on June 23, then threw a four-hitter with three strikeouts in an 8-0 win at Ames five days later.
"Even though I came into the season with no varsity experience, I'm not surprised by the success," Greiner said. "Trey (Morris) and I have been on the same team since we were little so it's exciting to see us both having success at the varsity level."
Morris went 2-for-3 and had a solo home run for the Jaguars, who took a 1-0 lead in the second inning and then added two more runs in the sixth. Derek Boike went 2-for-3, stole two bases and drove in a run.
Sioux City North won the first game, 4-1, as Tyrell Blakey scattered nine hits to snap Centennial's four-game winning streak. The Stars (17-14) scored three runs in the fifth inning to break a 1-1 tie.
Morris (2-2) took the loss for the Jaguars. He allowed 10 hits and had three strikeouts while going the distance.
Josh Meador went 2-for-3 and scored the only run for Centennial. Keaton Gray had a double, and Connor Kesterson had an RBI.
The Jaguars (18-18) will close out the regular season on Monday with another non-conference doubleheader at Fort Dodge.