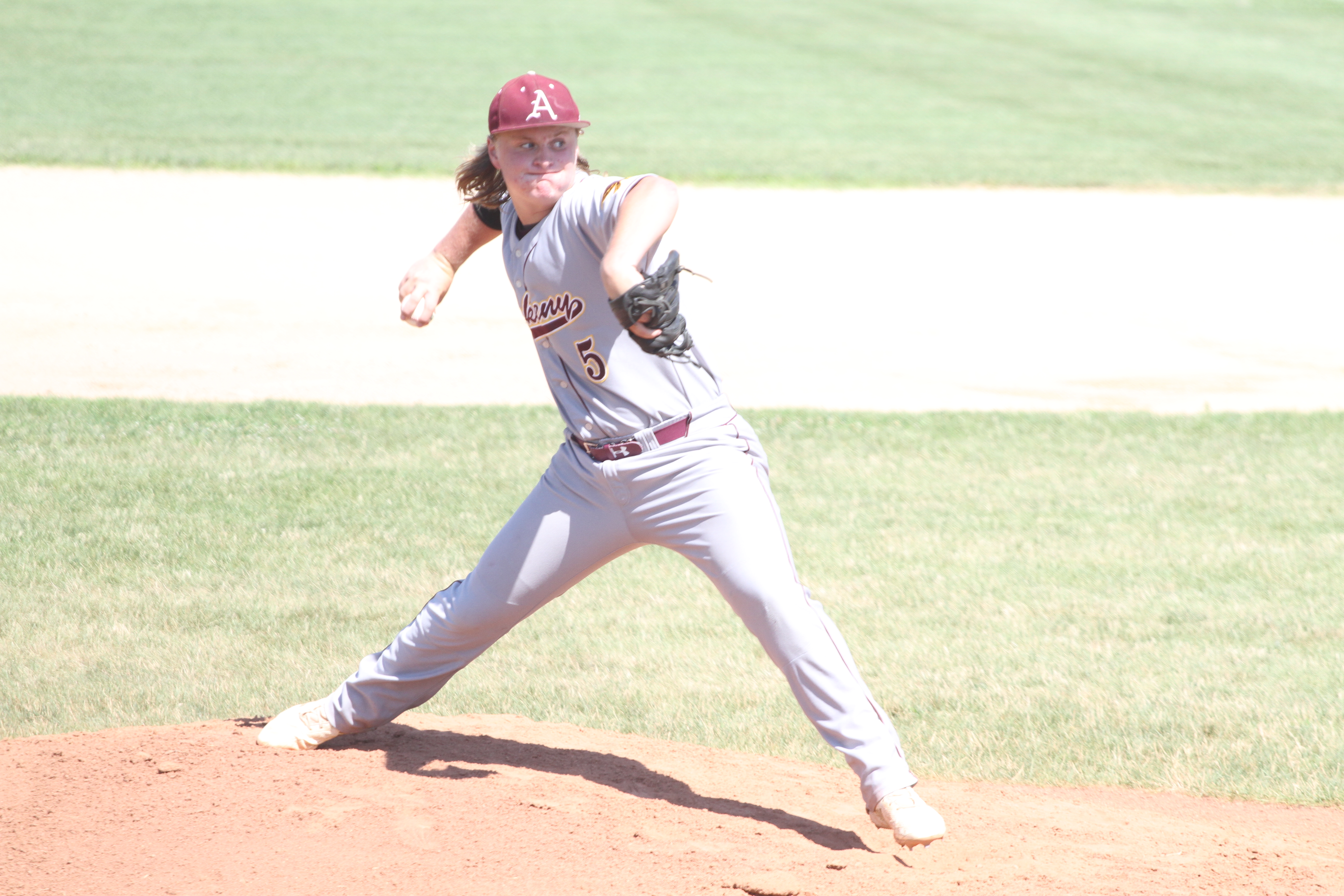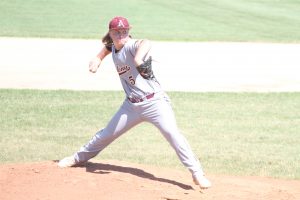 The Ankeny baseball team entered Monday's non-conference doubleheader at Des Moines Roosevelt with a .500 record.
The Hawks showed in the first game, however, that they're better than that with Jayden Maifeld on the mound.
Maifeld tossed five strong innings in a tune-up for postseason play to lead Ankeny to a 10-4 victory. The Hawks then completed a sweep of the twinbill with a 6-5 win in the nightcap.
"I was very pleased with the grit that these guys showed to withstand a little bit of adversity," said Ankeny coach Joe Balvanz. "I was very proud of them. Anytime you can go on the road and get a sweep in the CIML–I don't care who you're playing–that's something to hang your hat on."
Shortstop Drew Hill backed Maifeld in the opener with a 3-for-5 effort at the plate. He also knocked in a pair of runs.
"We want all the momentum we can get, but playing behind Jayden we're always confident when he's on the mound with our defense," said Hill. "He's already proven it against a good Southeast Polk team. Just up and down all through the conference, he's proven it. So we're always comfortable playing behind him."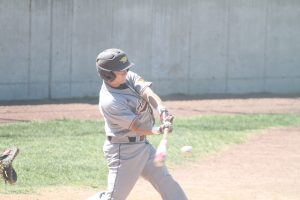 Maifeld allowed two earned runs on seven hits before being replaced by Chris Spear, who earned a save in both games. Balvanz put Maifeld on a limited pitch count in order to bring him back Friday for the Hawks' Class 4A substate quarterfinal against Newton.
"I felt like I was a little off today," said Maifeld, who improved his record to 5-3. "My hands–I wasn't getting separated fast enough. I felt like I could have done a better job, but we got the win."
Still, Maifeld showed flashes of being able to dominate an opposing lineup. He struck out the side in the third inning and finished with seven strikeouts.
"I was getting them with my slider," Maifeld said. "It starts behind them and then it sneaks in real quick and they don't see it coming."
The Hawks jumped out to a 3-0 lead before Maifeld even took the mound. Seth Harpenau, Hill and Maifeld hit three consecutive doubles in the first inning before Mo Watson later added an RBI single.
Maifeld's blast off Roosevelt starter Fletcher Kirke nearly left the ballpark.
"I thought it was gone," Maifeld said. "I was a little upset when it hit the fence. I've never hit (a home run)."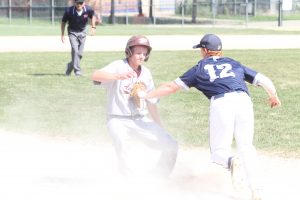 Henri Harpenau hit a two-run double in the third inning to give Ankeny a 5-1 lead. Brody Brecht doubled in the sixth and scored on Hill's single to make it 6-2.
"It's coming around," Hill said of the Hawks' hitters. "We're working a lot outside of practices. All the way up and down the lineup, we're just trying to be consistent and have good at-bats and string together some hits."
Maifeld moved from the mound to first base after throwing 81 pitches.
"I felt like he didn't have his normal tempo or rhythm in the first few innings," Balvanz said. "Then he had a quick fourth inning and I was going to get him out, but he asked if he could go one more. And I said, 'Yeah, if it's quick.' I didn't want him over 75 pitches, but he ended up throwing a few more than that."
After Hill turned a nifty unassisted double play to end the bottom of the sixth inning, Ankeny broke the game open with four unearned runs in the seventh. Seth Harpenau had another RBI double in the outburst.
Watson went 2-for-3, stole two bases and scored two runs in the win. The Hawks pounded out 11 hits against three Roosevelt pitchers.
In the second game, Will Casel (5-3) combined on a nine-hitter with Spear. Casel had five strikeouts over the first four innings before Balvanz called on Spear to close it out again.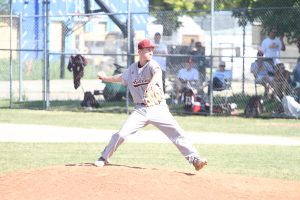 "I wanted to get Chris some experience in that spot, and it worked out," Balvanz said.
Jase Bauer went 2-for-2 with a triple and three RBIs for the Hawks, who raised their record to 18-16. Maifeld doubled and drove in a run.
"He's been our leader all year long on the mound and at the plate," Balvanz said of Maifeld. "He's having a heck of a senior year."
Ankeny held a 6-3 lead before the Roughriders (15-21) rallied for two runs in the bottom of the seventh inning.
"It got a little hairy at the end," Balvanz said. "There was a high chopper to Bauer, and he sailed the throw to Maifeld and it went off the fence. They had stopped their guy at third (base), but their other guy went to second and Maifeld pegged him (out) to end the ball game. I'm not sure he was out, but we'll take it."
Ankeny will close out the regular season on Tuesday with a non-conference game at Gilbert.