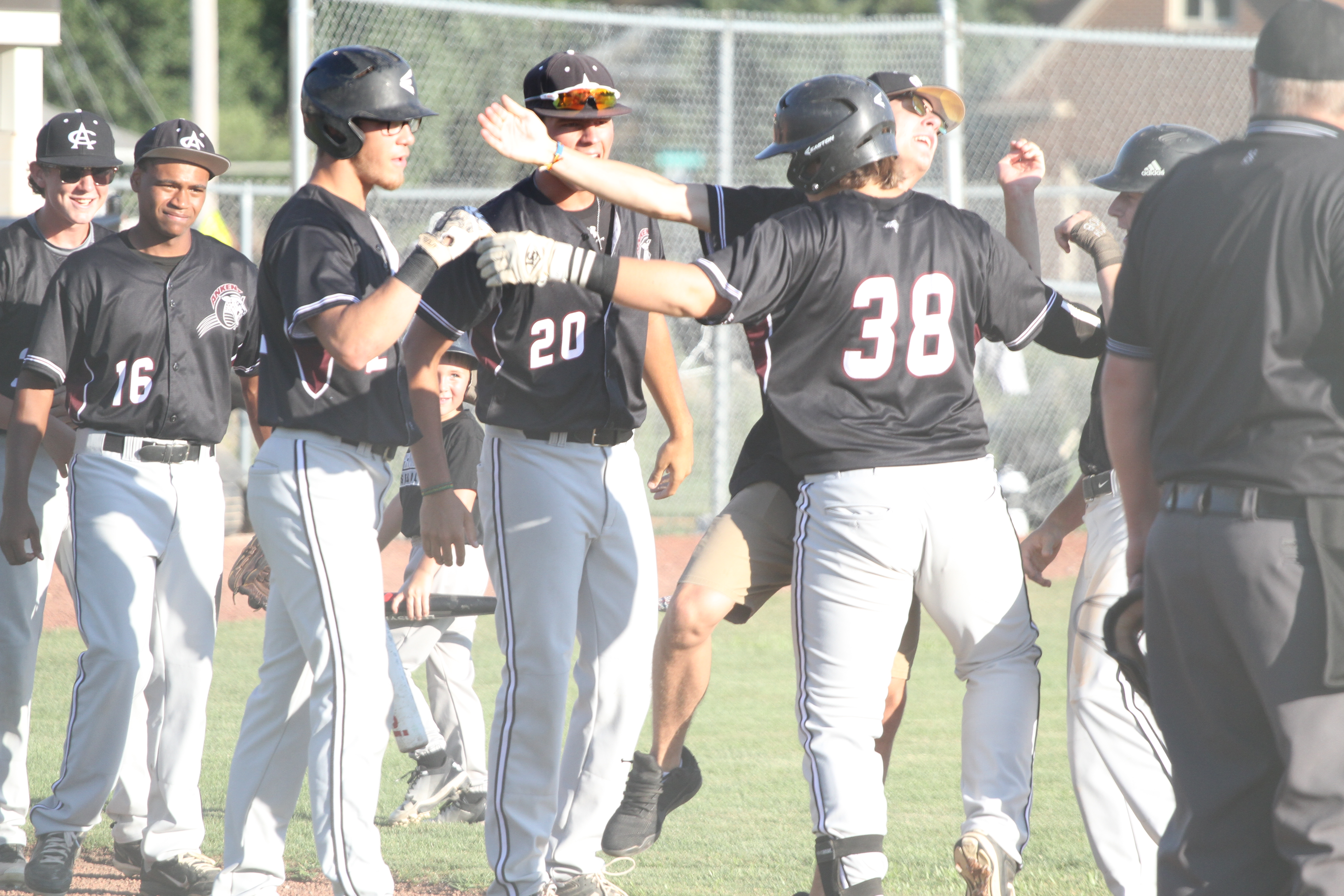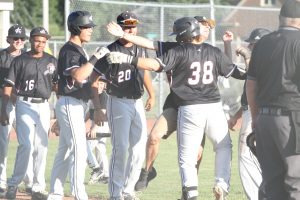 A dramatic rally in the seventh inning put the Ankeny Centennial baseball team in position to pull off an upset at 10th-ranked Valley on Monday.
However, the Jaguars couldn't complete the comeback.
Centennial scored two runs with two outs to tie the game before Valley's Jevon Mason hit a walk-off single in the bottom of the inning to give the Tigers a 5-4 victory in a Class 4A substate semifinal.
"Before the top of the seventh, I told the guys if we're going to go down, we're going to go down fighting. And they did," said Centennial coach Mark Hey, whose team finished the season with a 21-19 record. "We had some really big hits and just battled and battled. Things just didn't go our way there at the end."
Valley (26-15) advanced to Wednesday's substate final at No. 6 Indianola (34-3). The Tigers won all four games against Centennial during the regular season by a combined margin of 48-15, but Monday's contest was a nailbiter.
The Jaguars got a strong performance from sophomore lefthander Alex Greiner, who was facing Valley for the first time. He allowed four runs on seven hits over the first six innings.
"We saw a lot of things earlier in the year that we thought they were vulnerable," Greiner said of the Tigers. "We didn't really look at those (earlier) scores as what they are compared to us."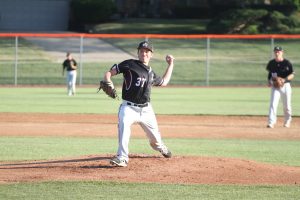 Still, Valley rallied from an early 2-0 deficit to take a 4-2 lead into the seventh inning. Junior lefthander Ben DeTaye racked up eight strikeouts through the first six innings, but was unable to close the door on the Jaguars.
DeTaye gave a free pass to Derek Boike with one out, his only walk of the game, to ignite Centennial's rally. Greyson Jennings then followed with a double to center field that Mason appeared to misjudge, but Jennings was caught in a rundown when he tried to stretch the hit into a triple–only to find Boike being held up at third base.
"That was probably my fault on Greyson coming around second base," Hey said. "But those things happen."
After Cory Prange hit an RBI single to cut Valley's lead to 4-3, DeTaye was replaced by Conner Shelton. Shelton then walked Josh Meador before Ryan Vermeer hit an RBI single to right field to tie the game.
The throw to home plate beat Prange but skipped past Valley catcher Colton Bauman and ended up near the Centennial dugout. Meador took a wide turn at third and thought about trying to score the go-ahead run, then slipped and fell when he changed his mind and was thrown out to end the inning.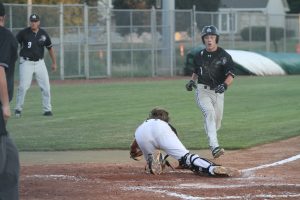 Trey Morris would have been the next Centennial batter. He was already 2-for-3 with a home run and a double.
"It was just an unfortunate slip," Hey said.
Meador (2-2) then took over on the mound in the bottom of the seventh. Kyle Westhoff hit a one-out double off Jennings' glove in right-center field and was replaced by Jacob Keller, who advanced to third when Matt Kigin reached on a fielder's choice.
The Jaguars then intentionally walked DeTaye to load the bases for Mason, who ended the game with a blast to right field that bounced off the fence.
"I think we have some good young players and a bright future ahead of us. It comes down to what the players do in the offseason," Hey said. "But I'm maybe most proud of our seniors and the leadership that they distributed–they were a class act and really set the tone and paved the way for the future."
Centennial jumped out to a lead in the first inning when Vermeer reached on an error with two outs and Morris followed with a two-run shot to left field. It was his third homer of the year.
"We knew (DeTaye) threw a lot of changeups and likes to work outside," Morris said. "He throws offspeed stuff–that's what he likes to do. I think he might have made a mistake throwing something middle in, and I just capitalized."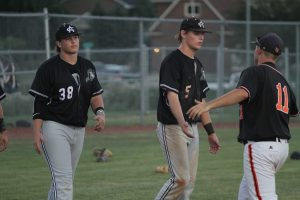 Valley tied the game in the second inning on doubles by Michael Bryan, Will Moritz and Jack Thompson. DeTaye hit his first home run of the season in the third inning to put the Tigers ahead, then Shelton added another solo blast in the sixth–his fifth of the year–to provide a huge insurance run.
"I'd watched them play a couple of times," Greiner said. "It seemed like they like to hit fastballs, so I tried to mix it up. I left a couple up and they hit a couple home runs, but other than that I thought I did all right."
Centennial lost another runner on the bases in the sixth inning. Vermeer reached on an error to open the inning and was replaced by Avery Gates, who was promptly picked off before Morris followed with a double that might have tied the game.
"We were stealing and we were going first move so it was a little bit of a gamble," Hey said. "It really wasn't (Gates') fault."
The Jaguars never quit, though, and rallied to tie the game in the next inning.
"We just believed in ourselves," Morris said. "We've been on a roll, and we played our hearts out."