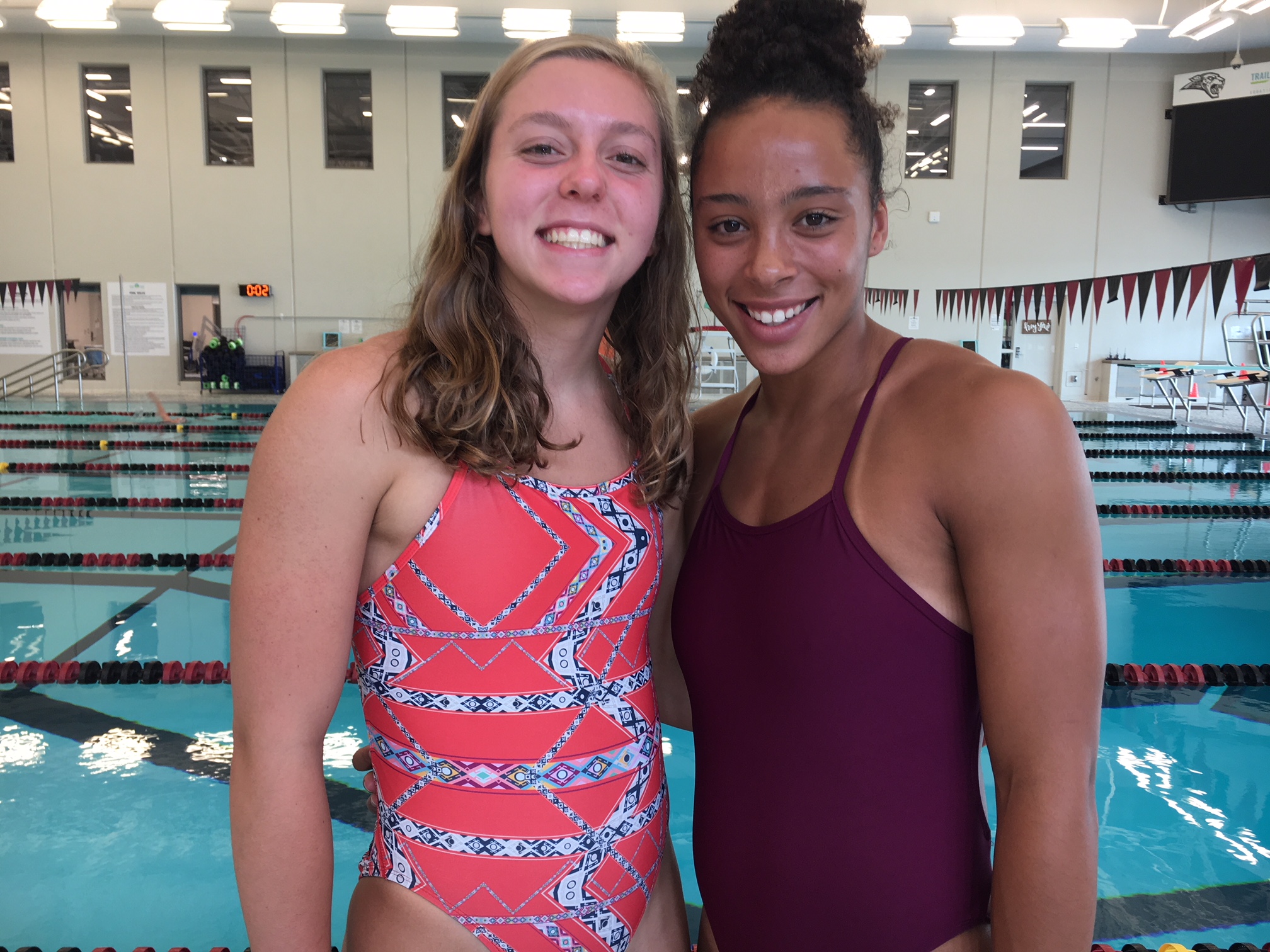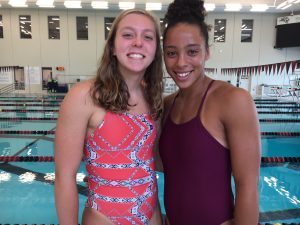 The Ames girls' swimming team has won seven of the last eight state championships.
There aren't too many opponents that might be able to end the Little Cyclones' dominance this season, but Ankeny could be one of them. The Hawkettes return six state qualifiers from a squad that placed fourth at last year's meet with 171 points, their highest finish ever under coach Michelle Stout.
"We'll do everything we can to compete for a state title," Stout said. "We need all relays to podium and to score points in all events. This year's state meet changes to a two-day prelims/finals format. It's going to be a great season for girls' swimming and diving in Iowa. There is outstanding talent all across the state, including Ankeny!"
The Hawkettes boast two of the state's top swimmers in junior Jasmine Rumley and senior Erin Doruska. They both swam on the state champion 200 freestyle relay a year ago.
As a sophomore, Rumley won a state title in the 50 freestyle, posting a time of 22.93 seconds that earned automatic all-American honors. She also placed second in the 100 freestyle in 50.66.
Rumley is a two-time regional swimmer of the year. She set an all-time Iowa best of 22.29 at last year's regional meet, and she broke another school record with a 50.33 clocking in the 100 freestyle.
Stout said she's looking for the four-time all-American to continue to be a leader for the Hawkettes.
"Jasmine works hard every practice, every day," Stout said. "She is highly self-motivated, but is also truly dedicated to see her teammates achieve great things. She understands individuals working together and bringing their best to practice elevates the entire team. That shows great leadership."
Rumley anchored Ankeny to a state title in the 200 freestyle relay. The Hawkettes won the race in 1:35.19, setting a school record and earning automatic all-American honors.
Rumley and Doruska also swam the final two legs in the 400 freestyle relay, helping Ankeny to a third-place finish. The Hawkettes set another school record with a time of 3:29.86.
"My goals personally are just to continue to improve and become a stronger, faster swimmer and to help my team be the best it can be by putting in my 110 percent every day during practice," Rumley said. "As for the team, I believe we can do whatever we put our minds to. I am excited to see how the season turns out."
Doruska, meanwhile, is one of the state's best middle-distance swimmers. She placed seventh in the 100 freestyle (52.51) and ninth in the 200 freestyle (1:54.08) at last year's state meet.
Doruska shattered a 33-year-old school record in the 200 freestyle at the regional meet. She won the event in 1:53.01.
"Erin is very versatile," Stout said. "She is a great freestyler at any distance, but is also strong in the butterfly."
There are 48 girls on the roster. Ankeny's other returning state qualifiers are seniors Sydney Hiatt, Andrea Rodriguez and Staci Stillmunkes, and junior Scout Bergwall.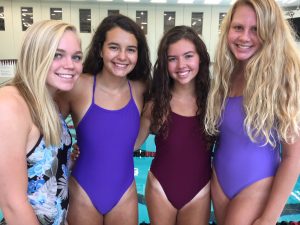 Bergwall placed 11th in the 100 butterfly in 59.04, Rodriguez took 21st in the 500 freestyle in 5:21.52, and Hiatt finished 24th in the 100 backstroke in 1:01.45. Those three also swam on Ankeny's eighth-place 200 medley relay unit that posted a time of 1:49.17.
Stillmunkes placed 20th in the 50 freestyle in 25.29.
"We have one of the largest teams in school history," Stout said. "There are some new faces, but many girls trained over the summer and have quite a bit of competition experience. We are a young team with 21 freshmen, but we also have 11 seniors whose experience, leadership and skills are a tremendous asset to the team."
Shea Yuran, a senior, is a previous state-meet qualifier. She swam on the ninth-place medley relay in 2016, when she also qualified in two individual events.
"Shea can swim most any event we ask her to," Stout said. "She'll be an important piece and can be effectively moved around."
Ankeny has a diving contingent of five girls. The divers will compete in the Des Moines Lincoln Invitational on Monday, while the rest of the team will open the season at Waukee on Aug. 28.
The Hawkettes will travel to Ames on Oct. 2 for a dual meet against the Little Cyclones. Both teams are still part of the reconfigured CIML Central Conference, so they'll meet again at the conference meet on Oct. 18 at Summit Middle School in Johnston.
"We want to be a well-rounded team with great depth," Stout said. "Last year's senior class helped us to achieve this so we'll need girls to rise up and fill those gaps. Although this overall is a young team, I believe we have girls that can accomplish this."