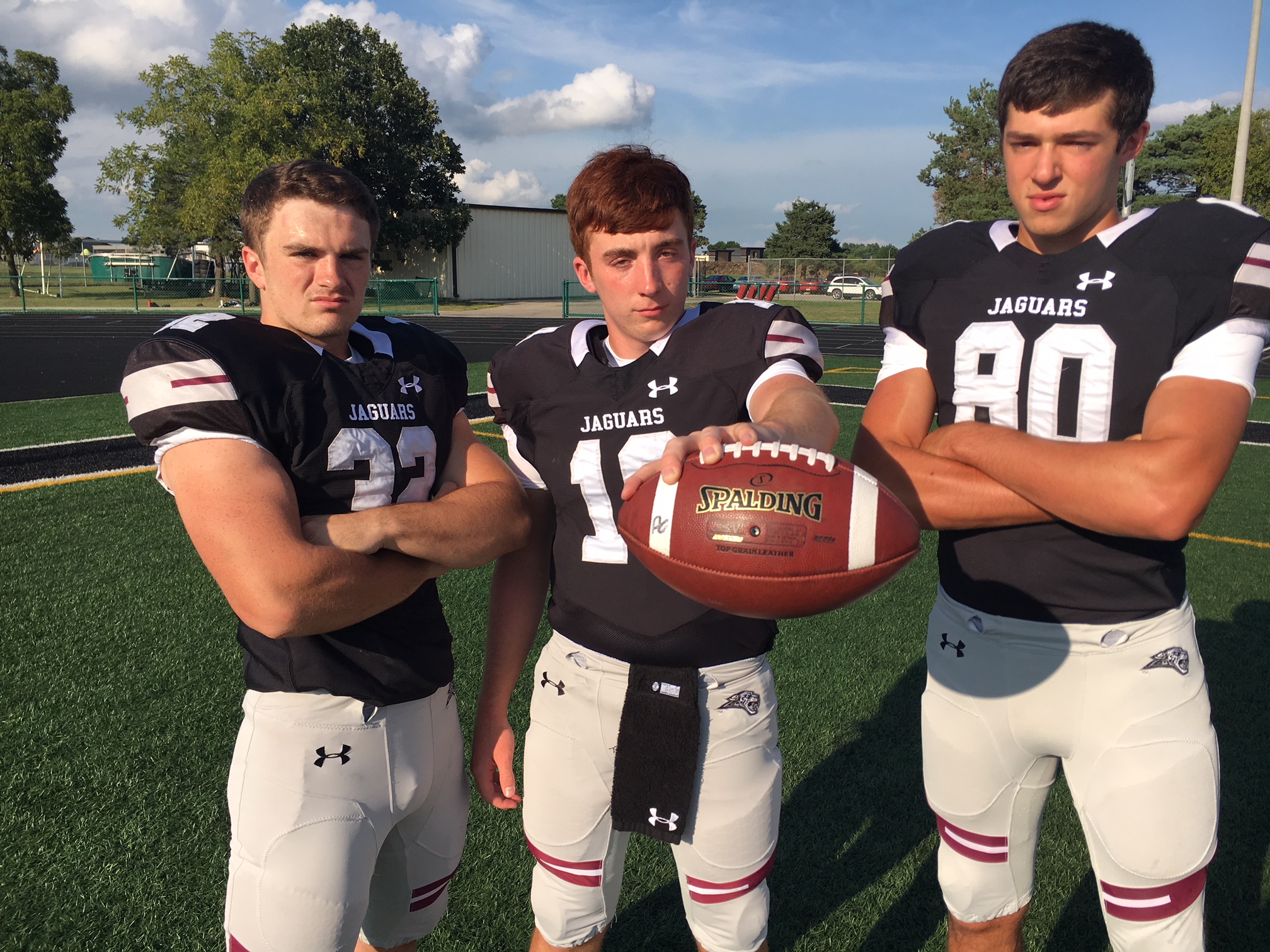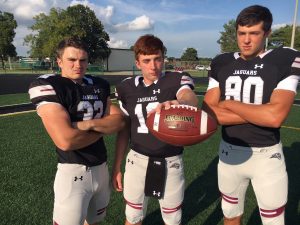 Garret Severseike never expected to play such a pivotal role for the Ankeny Centennial football team last season.
Now, the senior quarterback is hoping to lead the Jaguars to a third consecutive trip to the UNI-Dome.
"I think I've gotten a lot better myself just having to step into a situation that wasn't natural at all," Severseike said. "I was third-string going into last season and ended up having to play most of the games. It was a big confidence-builder."
Severseike took over the No. 1 position after injuries sidelined starter Chance Gibbons and backup Tyler Rodgers. The lefthander went 5-0 as a starter and helped the Jaguars to a 22-19 victory over Dowling Catholic at Valley Stadium.
It was by far the biggest regular-season win in school history.
"Garret stepped into a tough situation and did a tremendous job, leading us to a great victory over Dowling," said Centennial co-head coach Ryan Pezzetti. "Now he's much improved as a thrower, and he's just a great leader that the kids look up to."
Severseike completed 17-of-35 passes for 369 yards and three touchdowns for Centennial, which finished with a 9-3 record. The Jaguars advanced to the Class 4A semifinals for the second straight year before dropping a 44-7 decision to Dowling, which went on to capture a record fifth consecutive state title.
Although Centennial suffered some heavy losses to graduation, the Jaguars return a pair of experienced running backs in seniors Gabe Godwin and Tyler Cahill. Godwin rushed 98 times for 568 yards and six touchdowns last season, while Cahill ran for 184 yards and four scores.
"The practices have gone really great," Godwin said. "I think our intensity is honestly better than it was last year. We have some guys stepping up this year, and I think we've got kids that can definitely make plays for us. I know we lost a lot of seniors last year, but I don't think it will make too big of a difference for us."
Junior Avery Gates is also expected to see a lot of action in the backfield. His brother, Jensen, graduated after rushing for 1,089 yards and 11 touchdowns.
"Last year we had so many guys returning that I think we had an identity before the season started, and we knew who we could rely on," Pezzetti said. "Right now we do have two backs who played quite a bit for us last year, and Avery at the end of the year was on the varsity and really helped us get ready for the playoff games."
Centennial is No. 7 in The Des Moines Register's Class 4A preseason rankings. The Jaguars, who will play Ankeny in their season opener on Friday, will again rely on their dominant running game.
"It's really nice to have something to lean on like our backs," Severseike said. "That's how we've always been, and that's how we'll always be."
Three starters are back on the offensive line, led by senior Lane Pruisner, who has moved from center to guard. Tackle Brady Petersen, a 6-foot-5, 260-pound junior, is already getting some college looks.
Senior tight end Ben Breeding is also back after catching seven passes for 164 yards and a touchdown.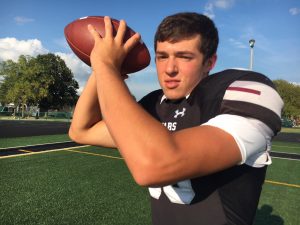 On defense, the Jaguars will rebuild around Rodgers, a three-year starter at defensive back. He made 56.5 tackles a year ago.
"Tyler is such a great athlete that we can build a lot of things around him," Pezzetti said.
Linebacker Riley Heilskov (40.5 tackles), defensive end Kyle Gustafson (26.5), linebacker/safety Kaden Bollwinkel (17.5) and defensive end Lucas Pieper (11.5) are among the other returnees on defense. Bollwinkel led the team with three interceptions, returning two of them for scores.
"We do have some youth within our defense, but we think they're pretty talented kids," Pezzetti said. "We have some kids who play some other sports, and we hope that their success will translate over to the football field."
Centennial will play a rematch against Dowling on Sept. 14 at Valley Stadium before starting district play the following week against Marshalltown. This year, for the first time since the debut of district football, all nine games will count toward postseason qualification.
"With the new playoff format, you can not afford to lose these early games if you want to be in it at the end," Pezzetti said. "You've got to be at least 3-1 if not 4-0 going into district play to give yourself a chance, because if you finish with a 7-2 record now you're depending on your opponents and your opponents' opponents with that new formula that they have if you don't win your district.
"That first game against Ankeny is going to be very pivotal for us to get us off on the right foot," he added.
The Jaguars' ultimate goal, though, has not changed.
"We're shooting for that state championship every year," Godwin said.