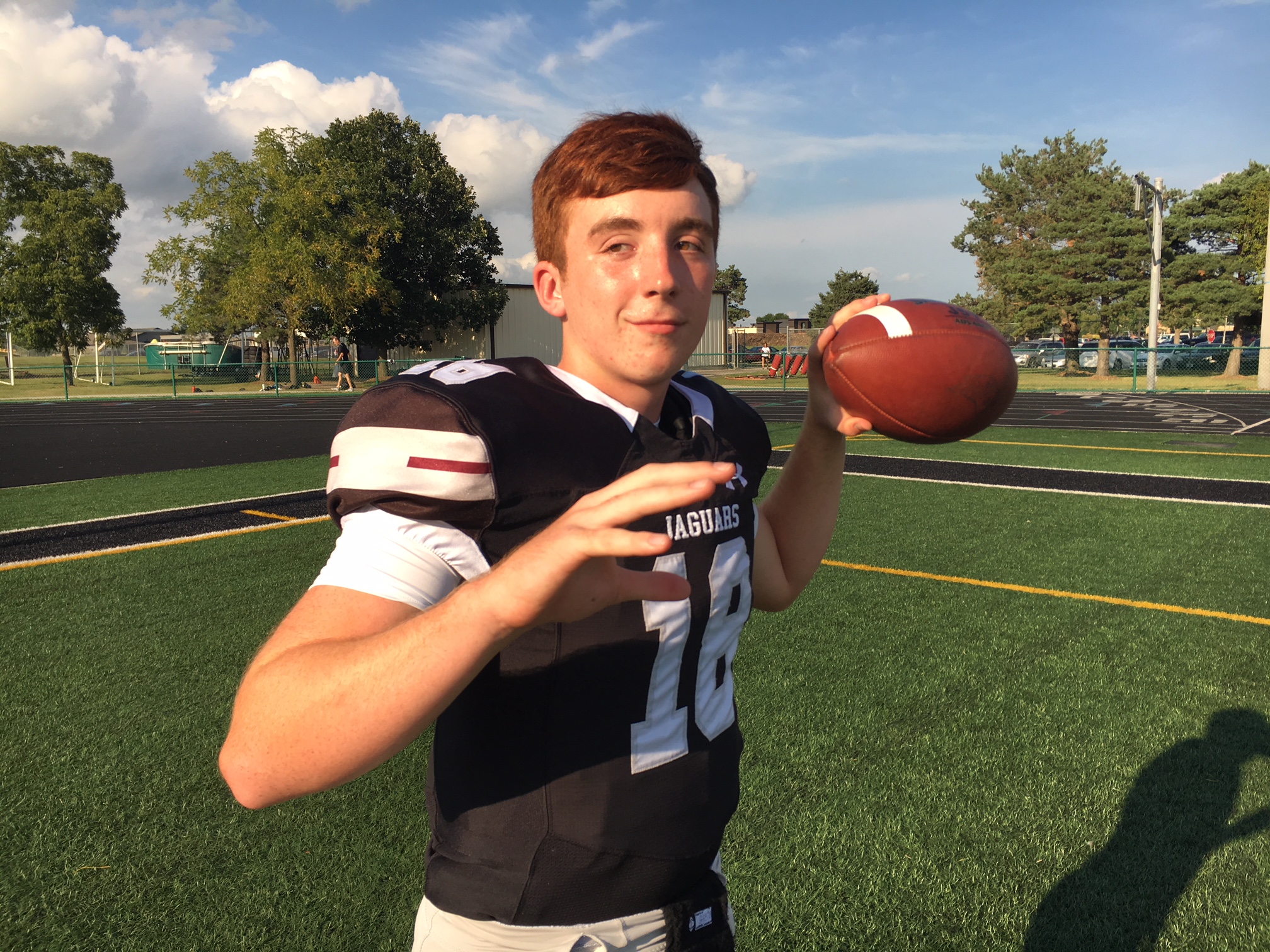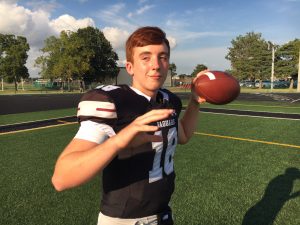 Here are five potential storylines for Friday's Jag-Hawk football game at Ankeny Stadium:
1. Will Centennial's dominance of the crosstown rivalry continue?
The Jaguars have won five of the six meetings against Ankeny since the split into two high schools in 2013. The last three games have been decided by an average of 14.7 points, including Centennial's 21-0 shutout in 2017. Ankeny's lone victory in the series came in 2015, when the Hawks posted a 24-16 win behind quarterback Blaine Hawkins, who completed 13-of-19 passes for 172 yards and also ran for a touchdown. Ankeny will likely need another big game from its quarterback, either junior Hayes Gibson or sophomore Jase Bauer, in order to knock off the seventh-ranked Jaguars.
2. Can Ankeny get its offense untracked?
The Hawks were held to just 141 total yards in last year's loss. Gibson was the starter then, completing 7-of-17 passes for 68 yards. He's been battling Bauer for the No. 1 job over the last three weeks. Whoever takes the snaps will rely heavily on senior running back Ray J Crawford, who rushed for 1,008 yards and six touchdowns a year ago. Crawford ran for 67 yards in last year's Jag-Hawk battle, but was kept out of the end zone. This year, Crawford is also expected to start at linebacker.
3. Will Centennial quarterback Garret Severseike be more than a game manager?
Severseike began the 2017 season as a third-stringer but was pressed into duty due to injuries, and he responded by going 5-0 as a starter. One of those wins came against Dowling Catholic at Valley Stadium, although the Maroons later avenged that loss in the Class 4A semifinals. Severseike wasn't asked to make a lot of plays last year, when he completed 17-of-35 passes for 369 yards and three touchdowns. Instead, he spent most of his time handing off to one of Centennial's talented backs, primarily the now-departed Jensen Gates. Centennial co-head coach Ryan Pezzetti said Severseike has improved as a thrower, and he's become one of the team leaders. The Jaguars will likely need him to make more plays in the passing game in order to take some pressure off of the running backs.
4. Which team will control the line of scrimmage?
Most football games are won in the trenches, and this one probably won't be any different. Both teams have an experienced offensive line, but are looking to rebuild somewhat on defense. Ankeny has moved 315-pound lineman Romello Gray to defense, where he will try to help slow down the Jaguars' vaunted rushing attack. Gray's 1-on-1 battles vs. Centennial's Lane Pruisner and Brady Petersen will be fun to watch.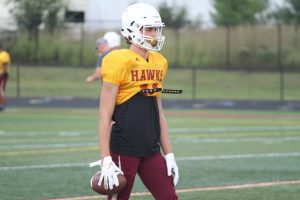 5. How quickly will Ankeny's young studs grow up?
The Hawks boast a talented sophomore class that includes Bauer, wide receiver Brody Brecht and defensive back Cael Boyd. The future of the Ankeny program looks bright, and so does the present–especially if all that young talent realizes its potential sooner rather than later. Brecht had just one catch for 12 yards in last year's game against Centennial, but he was being defended by players such as Riley Moss and Jake Pinegar–who are both playing in the Big Ten. Now, the Jaguars will have to find some other defenders to cover the 6-foot-4 Brecht, and it won't be an easy task. If Brecht can have a breakout game for the Hawks, the odds of an Ankeny victory increase significantly.