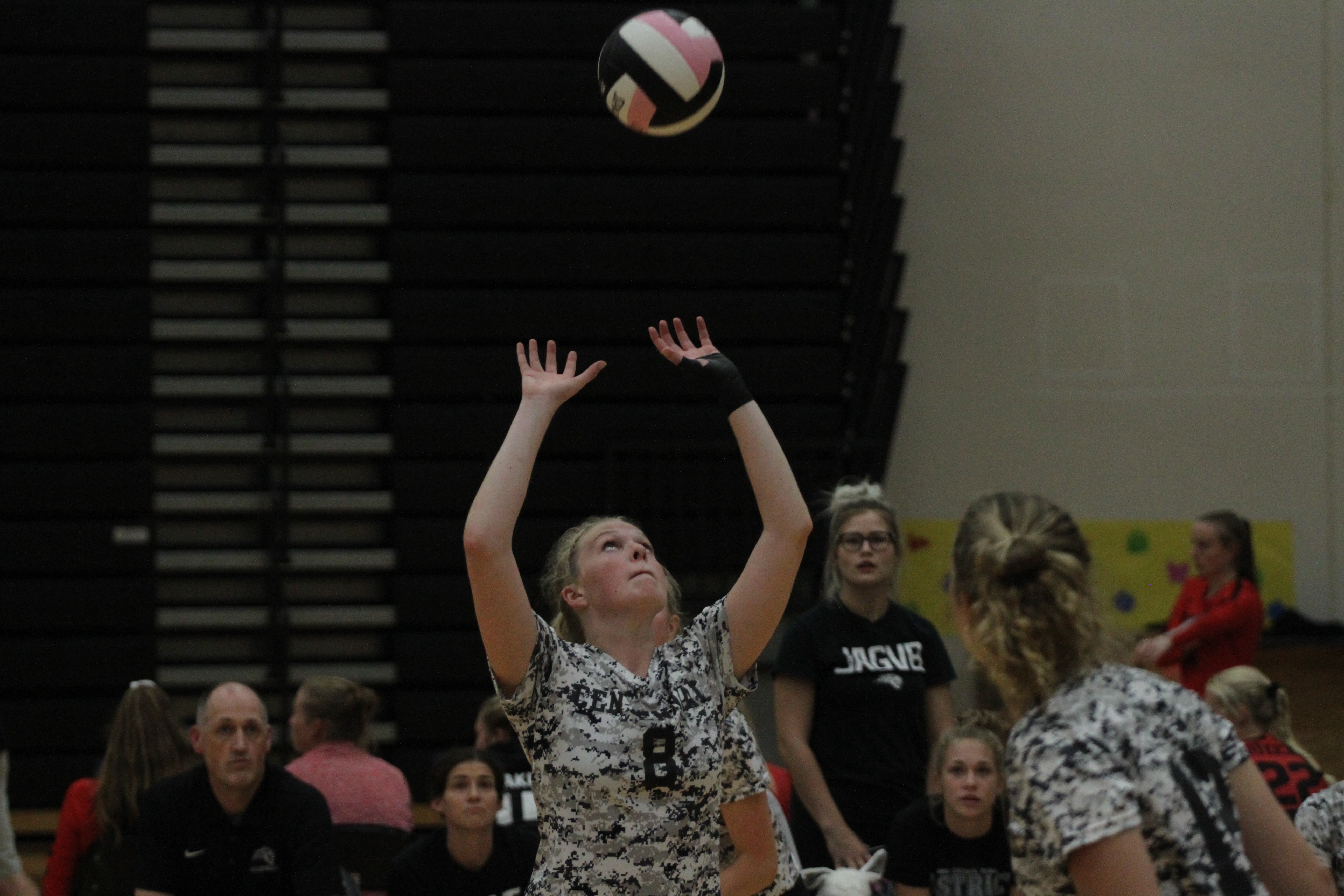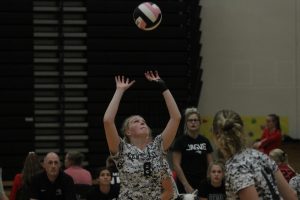 The Ankeny Centennial volleyball team proved on Saturday that it can play pretty well without one of its best players.
The top-ranked Jaguars advanced to the championship match of the Centennial Early Bird Invitational before dropping a 25-19, 25-20 decision to No. 5 Cedar Falls, the defending Class 5A state champion. The Tigers trailed in the second set, 16-12, before scoring 13 of the final 17 points.
Centennial played without junior middle hitter Devyn Robinson, one of the nation's top prospects in the Class of 2020. The Wisconsin recruit is currently in Honduras playing for the USA Volleyball youth national team in the 2018 NORCECA Girls' U18 Continental Championship.
"Of course we missed Devyn, but knowing that we can still perform this well even without her, it's really refreshing to know," said Centennial senior Ari Winters.
Kenna Sauer had eight kills for the Jaguars, while Winters added six kills and six aces. Megan Lively contributed six blocks.
"(Cedar Falls) just did a better job of staying in system," said Centennial coach Jessica Rinehart, whose team went 5-1 in the season-opening tournament. "They're hard to defend because they're always passing on their setter's head. We did a better job with that in Game 2; we found some people we could go after from the service line. But the bottom line is that our serve and pass has to be stronger than their serve and pass, because we both have some big guns. So we'll have to pass better the next time we play them."
Centennial opened the tournament with a 21-14, 21-4 victory over Nevada during pool play. Winters had nine kills in the win.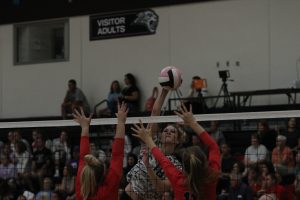 The Jaguars then rallied from a one-set deficit to defeat No. 4 Linn-Mar (Marion), 20-22, 21-11, 15-13. Sauer racked up 13 kills in the match, while setter Riley Morgan dished out 22 assists.
"We just needed to click with each other and connect," Winters said about her team's response after losing the opening set. "I think after that we realized what we needed to do."
Centennial completed pool play with a 21-8, 21-16 triumph over Red Oak, the No. 7 team in Class 3A. Kenedy Balentine had seven kills in the win.
The Jaguars then rolled to a 25-12, 25-14 victory over Dike-New Hartford in the quarterfinals. Dike-New Hartford, the No. 3 team in Class 2A, had defeated Centennial in the semifinals of last year's tournament.
In the semifinals, the Jaguars posted a 25-20, 25-20 victory over No. 2 Valley. Sauer had 10 kills and four blocks as Centennial avenged last year's loss to the Tigers in the Class 5A semifinals.
"We had different levels of competition and different looks by different teams, but I thought some different teams exposed some things that we can work on," Rinehart said. "But overall, I thought our team had a great day of volleyball. We played some awesome matches and just played some really solid, quality volleyball for this early in the season."
The Jaguars are anxious, though, to get Robinson back in the lineup. She will return to Ankeny early next week.
"We were really, really happy with what our group did here today," Rinehart said. "But we can't wait to get Dev back and to see what we look like with Dev out there."