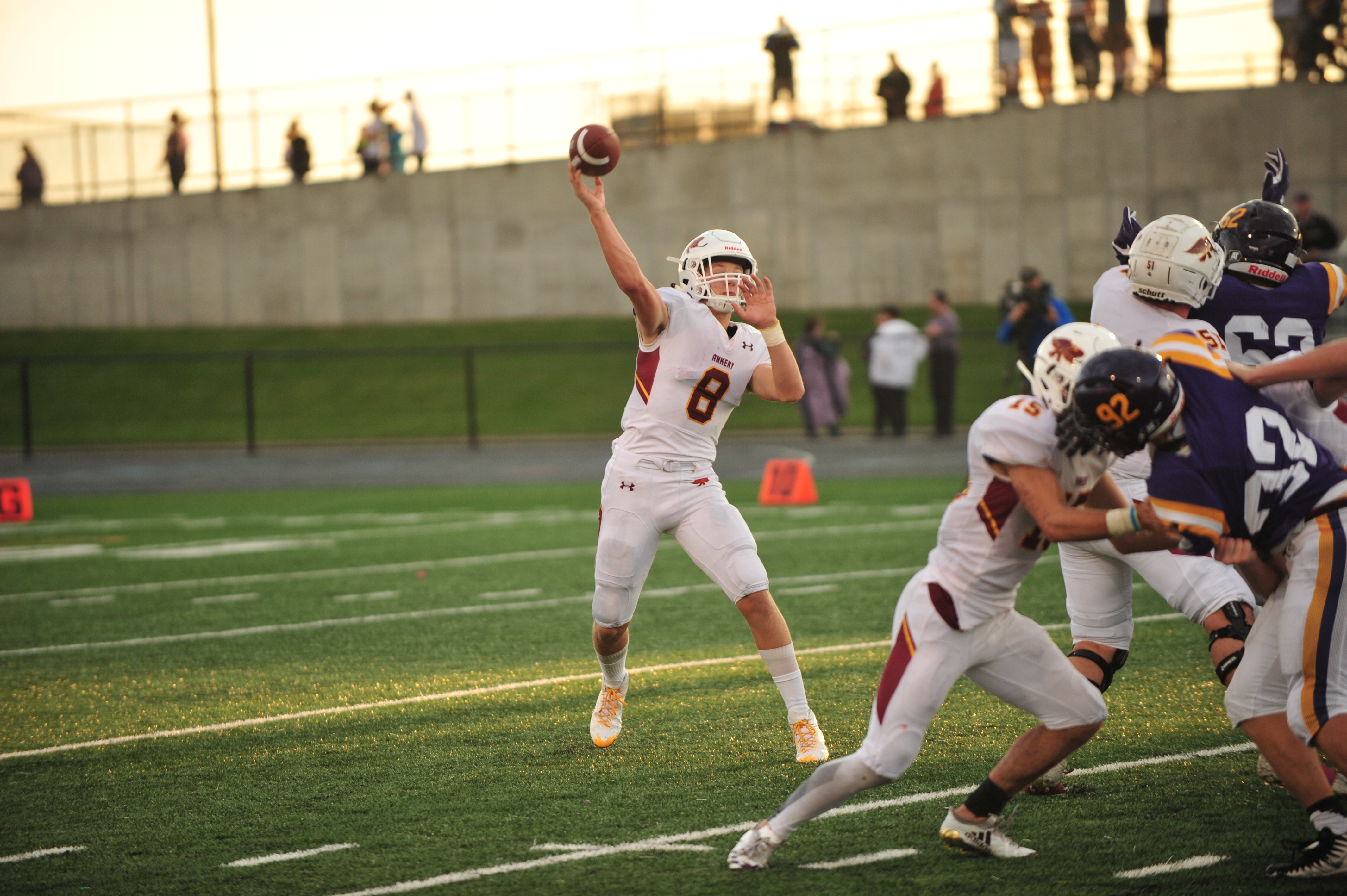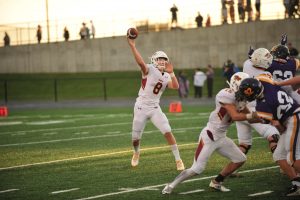 The Ankeny football team made a change at quarterback prior to Friday's game at second-ranked Johnston.
It produced some mixed results.
Sophomore Jase Bauer connected with classmate Weston Fulk for the Hawks' first touchdown of the year, but he was also intercepted three times. One of those interceptions came on Ankeny's final drive, allowing the Dragons to preserve a 14-9 victory.
"Our kids are playing hard," said Ankeny coach Rick Nelson. "We're just shooting ourselves in the foot to be honest. I was pleased with some of the things we did, but we did some other things that we just have to stop doing if we want to have a chance to win the game."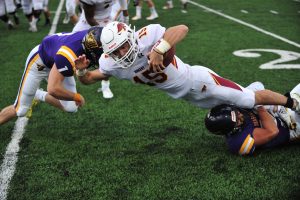 Hayes Gibson started at quarterback in the Hawks' 20-0 loss to No. 7 Ankeny Centennial in their season opener on Aug. 24. The junior completed 8-of-17 passes for 101 yards, but was picked off once and could not get his team into the end zone.
During practice this week, Nelson elected to turn the offense over to Bauer, who battled Gibson for the starting job throughout fall camp.
"We thought that he would make good decisions," Nelson said. "But this was the first time he's played for real against a varsity defense. It's a lot faster than what he had seen, and I think it was eye-opening for him."
Bauer also had to deal with some rainy weather. The start of the game was moved up an hour due to the forecast, and it was played under windy conditions.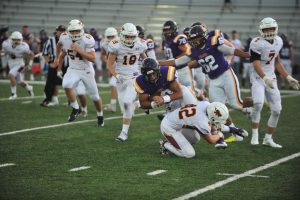 Ankeny took a 3-0 lead in the first quarter on a 34-yard field goal by Jake McCann, who had the wind at his back. The Hawks kept the lead until Johnston's Anthony Coleman scored on a 7-yard run with 7 minutes 49 seconds left in the second quarter.
The Dragons held a 7-3 advantage at halftime.
"Our defense got after them pretty good," Nelson said. "I don't know how many yards we gave up, but it sure wasn't very many."
Ankeny had a chance to take the lead in the second half before Johnston returned an interception 80 yards to set up a 4-yard touchdown run by quarterback Andrew Nord. Nord, an Iowa baseball recruit, never got untracked Friday after racking up 181 total yards in the Dragons' 34-14 win over Urbandale in Week One.
"Both teams had trouble moving the ball," Nelson said. "The wind seemed to be blowing like 35 miles an hour, so I don't know if that had something to do with it."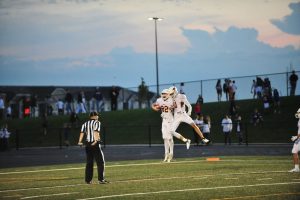 The Hawks closed the gap to 14-9 when Bauer found Fulk behind the Johnston secondary for a 42-yard scoring pass with 4:12 remaining. The two-point conversion attempt failed.
"Jase had scrambled and came out (of the pocket), and Fulk took off and was probably 10 yards ahead of the (defensive back)," Nelson said.
Ankeny got the ball back near midfield with about 2 minutes left, but the Hawks could not put together another scoring drive. Coleman came up with his second interception of the game to seal the victory.
"We're our own worst enemy right now," Nelson said. "I think we can be good. We're just a few inches away, but we're not there. We've got to figure it out quick."