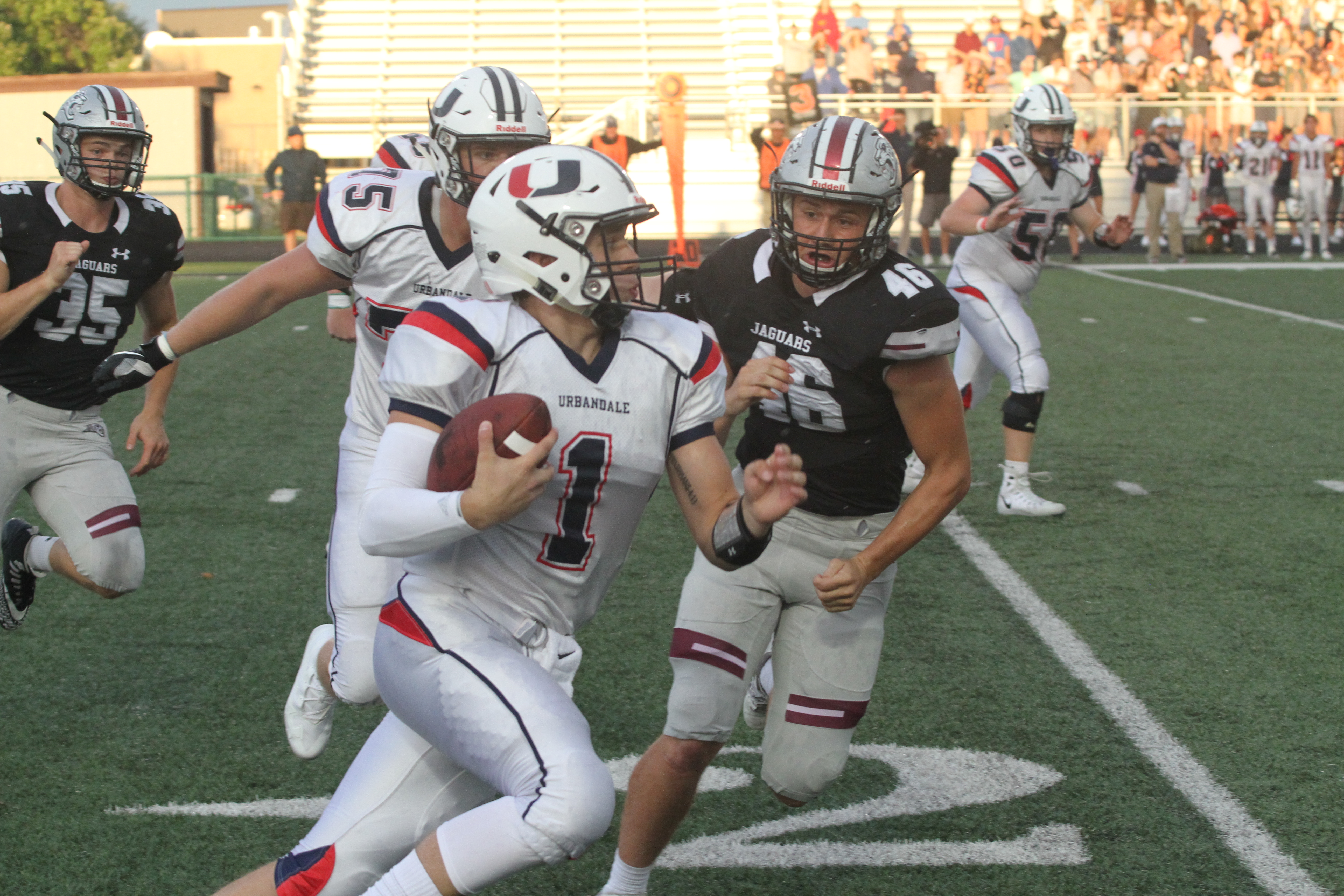 Jerry Pezzetti has won 414 games in his legendary high school football coaching career.
Pezzetti and his son, Ryan, get a lot of the credit for building the Ankeny Centennial program from scratch into one of the state's top Class 4A teams.
Perhaps now it's time to give some of the credit to Jeff Helgeson, the Jaguars' defensive coordinator.
Seventh-ranked Centennial rolled to a 41-0 victory over visiting Urbandale on Friday. It was the second consecutive shutout for the Jaguars, who opened their season on Aug. 24 with a 20-0 win over Ankeny.
"It's pretty fun," said Centennial defensive back Cory Prange. "All week Helgy just preached that we could keep that goose egg on the scoreboard."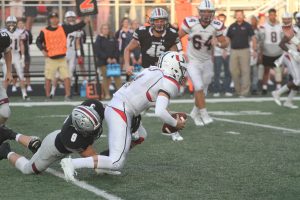 The Jaguars held Urbandale to just 89 total yards. Prange and Jackson Huber each had an interception for Centennial, which forced three turnovers on the night.
"All the hard work throughout the week and all the times we've messed up and learned from our mistakes, it's paid off in the end," said Centennial linebacker Scott Doup.
Quarterback Garret Severseike ran for two touchdowns and passed for another one to lead Centennial's offense. Tyler Cahill, Gabe Godwin and William Snyder each added a rushing touchdown for the Jaguars, who built a 21-0 halftime lead and then cruised to the win.
"Last week was kind of rough, putting up six points for most of the game," Severseike said. "We wanted to get out there and come out fast and play hard."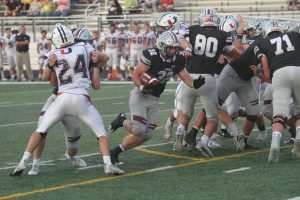 The Jaguars took a 7-0 lead on a 1-yard run by Cahill with 4 minutes 55 seconds left in the first quarter. It capped a 10-play, 63-yard drive.
After Godwin scored on a 9-yard run on the opening play of the second quarter, Urbandale later had a chance to close the gap before halftime. The J-Hawks drove to Centennial's 31-yard line before Prange picked off a fourth-down pass and returned it 79 yards to the Urbandale 1, setting up a touchdown sneak by Severseike on the next play.
"Helgy has always taught us that on the out route you've just got to sit on it," Prange said. "Scott (Doup) happened to be right there and tipped it right to me, and I guess I just couldn't finish it and get it into the end zone."
Centennial then opened the third quarter with a 12-play scoring drive that took more than 7 minutes off the clock. The Jaguars ran the ball on 10 of the 12 plays.
"I liked the way we came out the second half and drove the ball down the field and scored," said Jerry Pezzetti. "That's what we need to do. People are crowding the line on us, and we're still able to move the ball some so we're happy about that."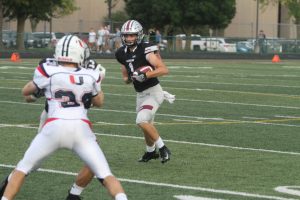 The touchdown came on a fourth-and-12 play, when Severseike fired a 29-yard strike over the middle to tight end Ben Breeding.
"We actually lined up wrong on that play, but it was fourth-and-long and I saw Ben out there and I was like, 'All right, let's go,'" Severseike said.
Severseike later scored again on a 1-yard sneak on the first play of the fourth quarter, putting the running clock into effect. Huber's interception set up a 10-yard scoring run by Snyder with 8:26 left.
"Our defense was great," Pezzetti said. "We graduated most of our starters from last year, but I'm not surprised. We knew some of those guys were athletes. It's just one of those things…you have to stay healthy and take one game at a time."
So far, so good.