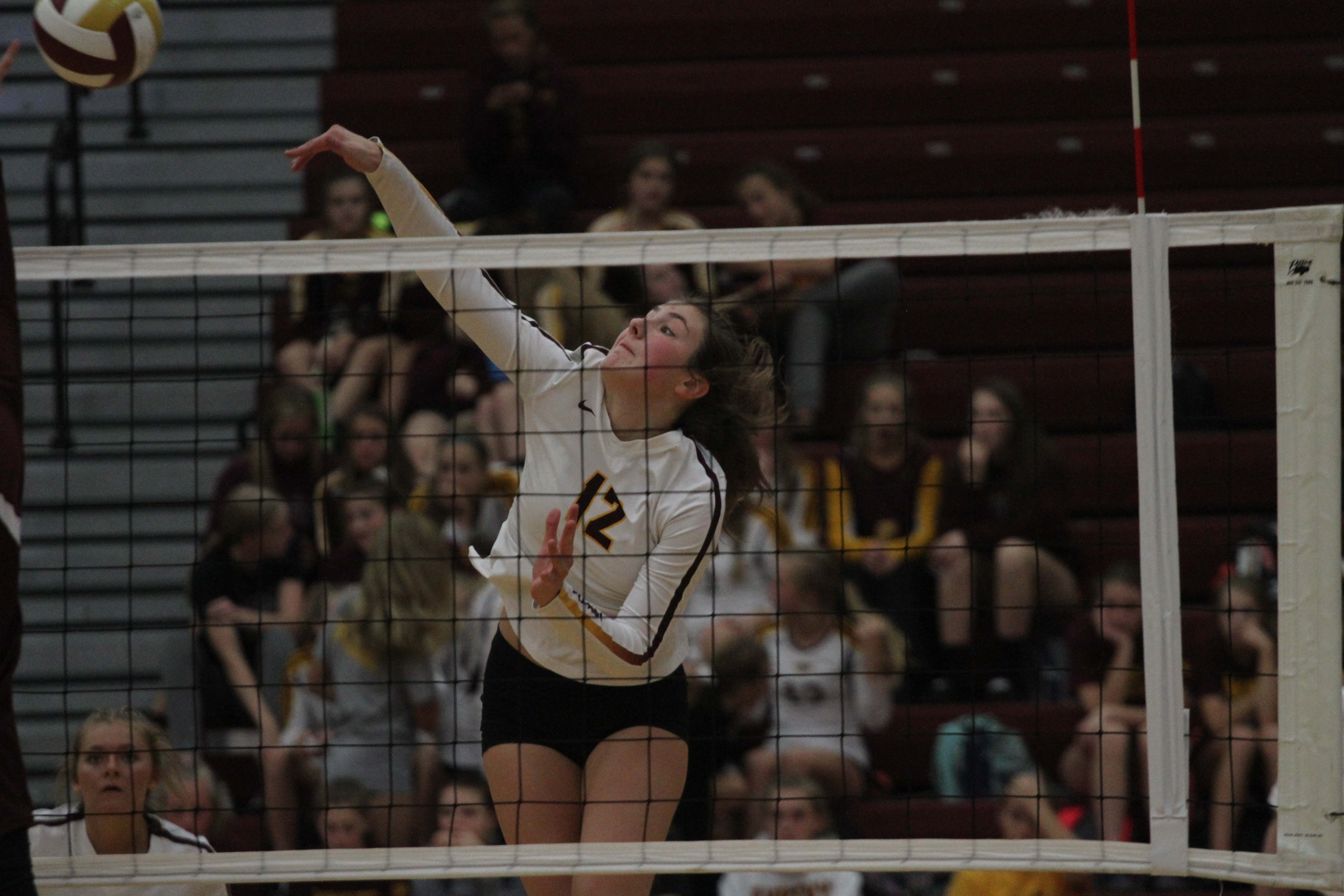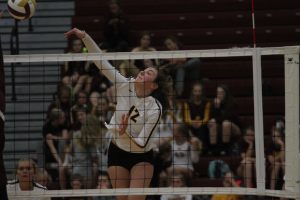 The rubber match turned into a mismatch.
After splitting two previous meetings against sixth-ranked Dowling Catholic, the No. 10 Ankeny volleyball team rolled to a 25-11, 25-21, 25-15 victory over the visiting Maroons on Tuesday. It was the CIML Central Conference opener for both squads.
"I think our excitement (helped us), just being on our home court and being able to have our fans," said Ankeny junior Isabelle Vacek. "It was just a great atmosphere to play in."
Dowling (13-6) had defeated the Hawkettes at the Valley Invitational on Sept. 1. Ankeny (13-8) then won a hard-fought rematch, 26-24, 25-22, at the Iowa City West tournament on Saturday.
"We kind of figured out what was working (against them)," said Ankeny coach Joe Morton. "It took a little bit in the first set on Saturday to figure that out. Once we found a couple of spots that we liked to attack, I think we were just able to capitalize on it all night."
Ankeny setter Phyona Schrader did not play in Saturday's match. She returned to the lineup on Tuesday and helped the Hawkettes dominate the team that ousted them from regional play in a five-set thriller last year.
"Phyona puts us at a whole different level," Morton said. "She's such a dynamic athlete herself and mixed with some of our other athletes that we have, we can do so much offensively. She just makes us so hard to scout and prepare for."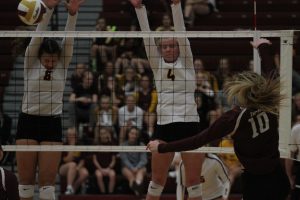 Ankeny jumped out to a 20-8 lead in the first set and never looked back. After coming from behind to win the second set, the Hawkettes took a 14-6 lead in the third set and then cruised to the sweep.
Vacek closed out the match with a kill from the right side.
"I think this past weekend was a really good tournament to be able to bring us together and to be able to keep fighting through (adversity)," Vacek said.
Morton said his team's passing was the key to the victory.
"Our ball control was impeccable," he said. "I think we passed probably in the 2.5 range, and we haven't been above 2.0 consistently all season."
The Ankeny coaches grade their serve receive attempts on a scale from 0 to 3, where 0 is an error and 3 is a perfect pass that allows the offense to run in any direction.
"Most teams look to be a 2.25 or above average to be considered a good passing team," Morton said. "We only had five 0's (against Dowling) and that's pretty good for the high school level."
Ankeny, which has played 15 of its 21 matches against ranked opponents, will compete in the Waukee Invitational on Saturday.
"The strength of schedule has been a tough go this season," Morton said. "However, I think that's the reason we're ready to compete now. We've gone out and battled all season so far, and lost a few matches that I wish we wouldn't have. But we're in a position now to compete and compete at a high level."