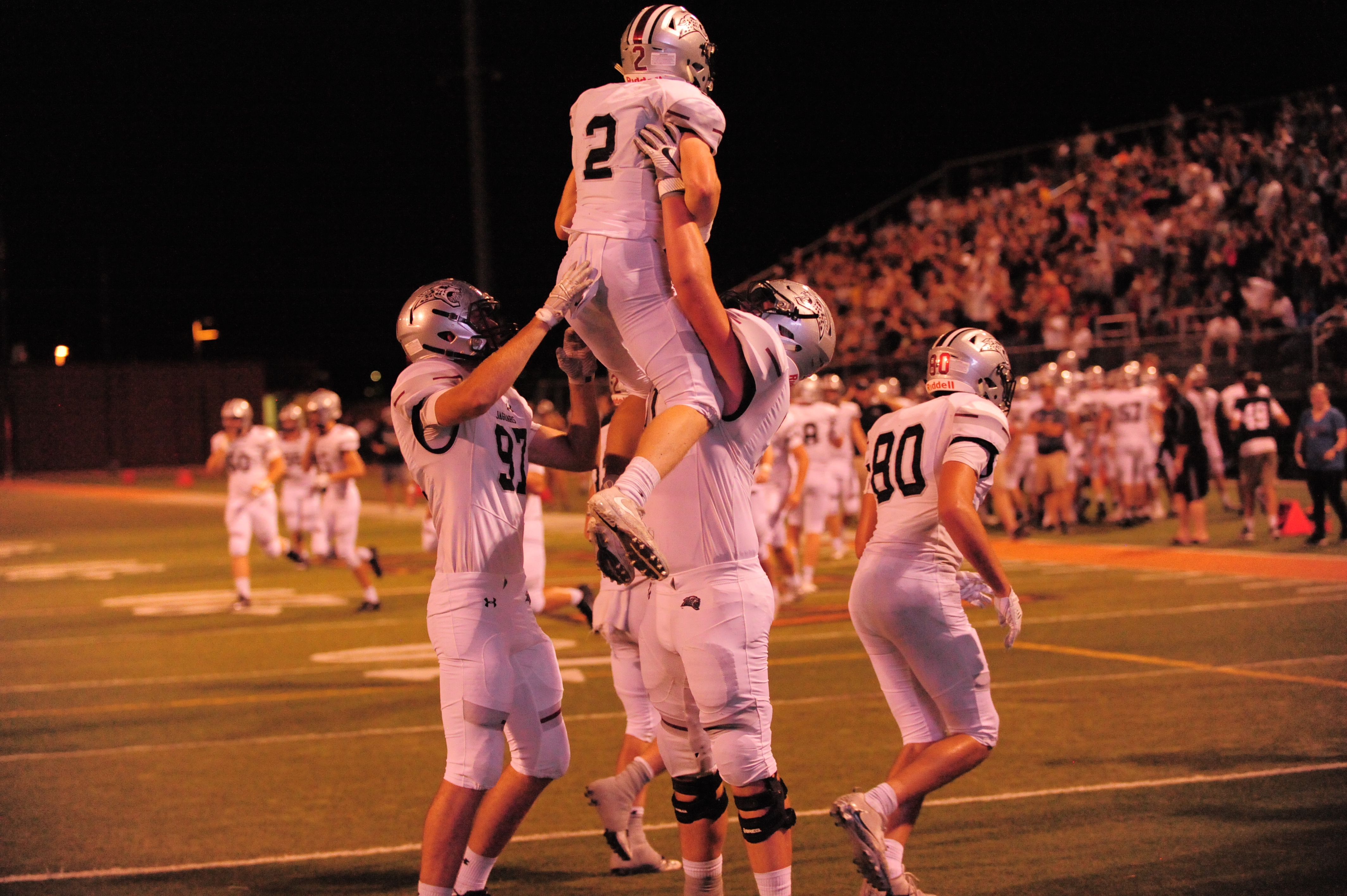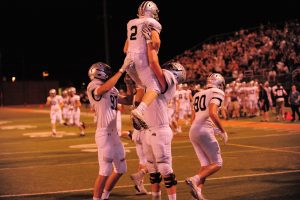 Jackson Huber carried the "Turnover Hammer" as he walked off the field at Valley Stadium on Friday night.
The Ankeny Centennial junior also had a big smile on his face.
Huber helped defend a fourth-down pass that fell incomplete in the final seconds, sealing the fifth-ranked Jaguars' 14-7 victory over No. 4 Dowling Catholic. It was Centennial's second straight regular-season win over the Maroons, who have won the last five Class 4A state championships.
"It feels amazing," Huber said afterwards. "This one was a little more scary (than last year), but it's just unbelievable. It's a great moment in your life."
Centennial took advantage of numerous Dowling penalties to improve its record to 4-0. The Maroons dropped to 2-2 heading into the start of district play next week.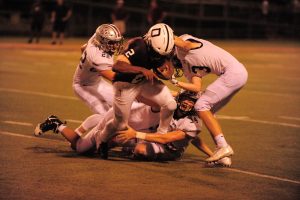 "Oh my gosh, it feels great," said Centennial running back Avery Gates. "We had this one circled on the calendar for the past year. We prepared for this the whole season, and to come out here and get the job done, it's just awesome."
Gates dashed 80 yards for the go-ahead touchdown with 1 minute 52 seconds left. It came one play after Dowling's Drew Peterson missed a 35-yard field goal that would have put the Maroons ahead.
"We had a play exactly like it was designed," Gates said. "The blocking was there, and everybody just executed perfectly."
Dowling drove to Centennial's 33-yard line on its final possession before the drive stalled. Quarterback Zach Watters threw three consecutive incomplete passes, then his fourth-down attempt sailed harmlessly out of the end zone with 2.9 seconds remaining.
"You get this whenever you get a turnover or a three-and-out or a big hit," Huber said of the "Turnover Hammer". "I was the last one who boxed out that receiver and he couldn't catch the ball, so I get to carry it out of here."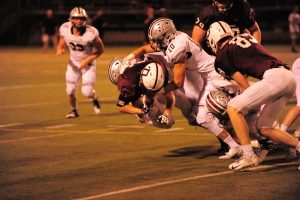 Centennial has now won four consecutive games at Valley Stadium. The Jaguars also defeated Valley there in the 2015 season, then knocked off the Tigers again in a Class 4A quarterfinal in 2016.
"We've been real fortunate," said Centennial co-head coach Ryan Pezzetti. "Our kids come over here and they play their tails off. They know they're going to play a great team. This game could have gone either way, and we caught a couple of breaks there. We're just fortunate to come out on top."
Dowling led at halftime, 7-0, after holding Centennial to just one first down and 49 total yards in the first half. The Maroons drove 79 yards in 13 plays on their opening possession, capped off by Jayson Murray's 10-yard touchdown run.
Murray ran eight times for 35 yards on the drive. He finished with 150 yards on 30 carries.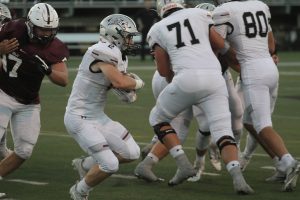 "It was very similar (to last year's game)," said Centennial defensive back Tyler Rodgers. "We got down early and we tried not to hang our heads. We just kept clawing and fighting. The defense's goal was not to give up. We've got to keep our offense in it, and that's what we did."
After Dowling forced another punt to open the second half, the Maroons became their own worst enemy. Watters fired a 90-yard touchdown pass to Jack Lyman two plays later, but the score was negated by a holding penalty–one of three on the drive.
"That's uncharacteristic of a Dowling team," Pezzetti said. "We caught some breaks with that, but in big games like this anytime you can pull one out, you are going to have some breaks and some opportunities that you take advantage of."
The Maroons then had a bad snap on the ensuing punt, which was blocked by Rodgers. The Jaguars took over at Dowling's 10-yard line, and Gates ran 2 yards for the tying touchdown three plays later.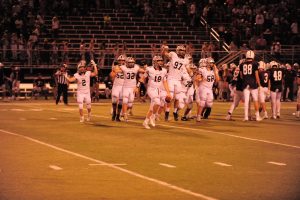 "I was just going to make sure the ball was punted, and you see a bad snap and I see my shot to lay out," Rodgers said. "Once (the ball) hit me, the momentum shifted right there."
Dowling appeared to be in control after Murray scampered 53 yards around right end to the Centennial 14 midway through the fourth quarter. The Maroons eventually reached the 2-yard line before a false start and another holding penalty pushed them backwards, setting the stage for Peterson's missed field goal.
"Our defense definitely kept us in the game," Gates said. "They played their asses off. We were just waiting to break one, and it finally happened."
On the next play, Gates took a handoff to the right side, cut upfield, slipped away from one tackler and was off to the end zone. He previously had rushed for only 28 yards on eight carries.
"They were struggling a little bit, but I had confidence in them," Rodgers said. "Our offense is one of those that one play is all it takes. We just kept grinding it out, and Avery made a great play and cut it back and the rest is history."