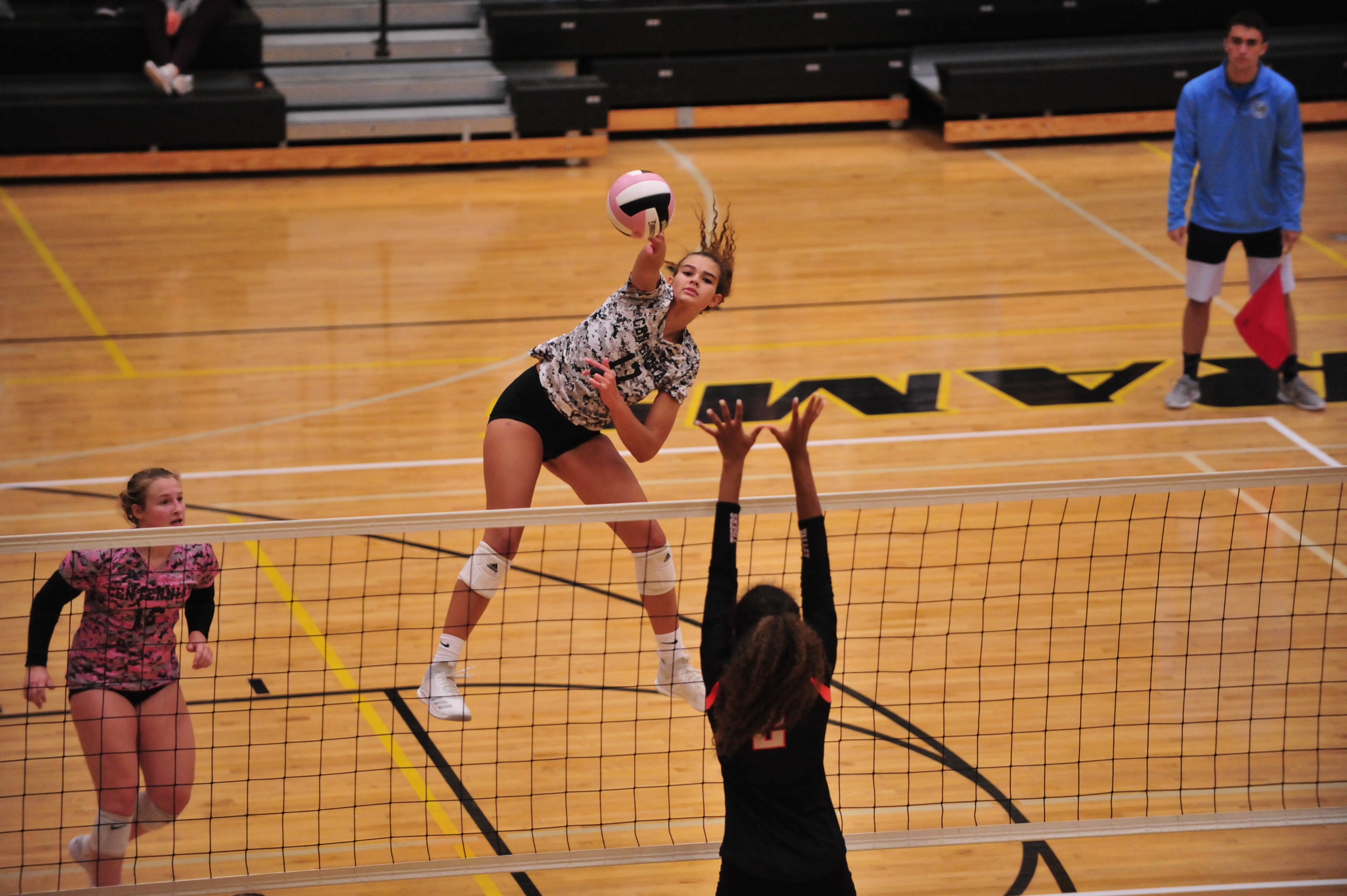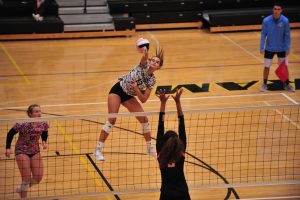 Senior Ari Winters wears No. 17 on her Ankeny Centennial volleyball uniform.
On Tuesday, Winters had a huge match as the second-ranked Jaguars rolled to their 17th consecutive victory. She pounded 10 kills and posted a .600 hitting percentage to lead Centennial to a 25-11, 25-9, 25-10 triumph over visiting Ames.
Winters also had a pair of blocks and completed 17-of-18 serves with three aces.
"Ari had an exceptional night," said Centennial coach Jessica Rinehart.
Kenna Sauer had nine kills and nine digs for the Jaguars, who hit .438 as a team. Devyn Robinson added seven kills and a team-high three blocks.
Setter Riley Morgan contributed four kills while dishing out 26 assists.
"I thought Riley did a great job of dishing out our offense," Rinehart said.
Josie Magner racked up 11 digs in the win. Kenedy Balentine added two aces.
Centennial improved to 2-0 in the CIML Central Conference and 22-1 overall. The Little Cyclones' records dropped to 0-2 and 10-9.
"It was a great match for the Jags," Rinehart said. "I thought we were solid on serve receive and offensively we did a great job of terminating the ball. It was fun to be back at home, and we had a great crowd come out and support us."
The Jaguars will be back home on Tuesday, hosting another Central Conference match against No. 8 Dowling Catholic.