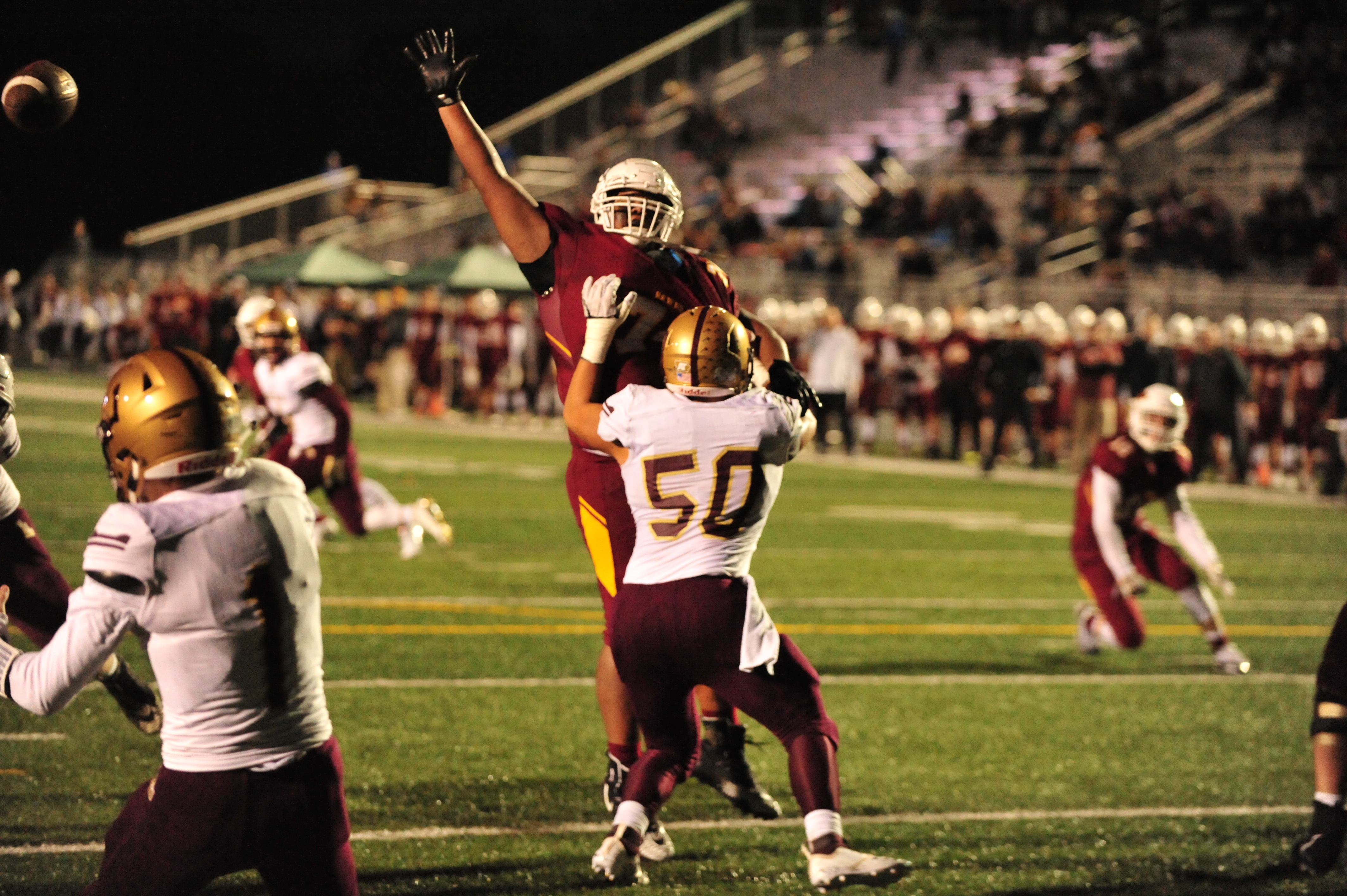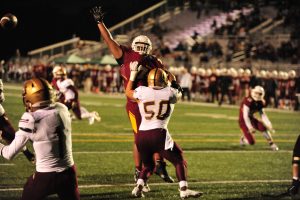 Senior defensive lineman Romello Gray has helped the Ankeny football team to a 3-4 record, including a 2-1 mark in district play.
Gray made one solo tackle for a loss and had five assists in the Hawks' 47-0 victory over visiting Des Moines Lincoln on Friday. He is tied for fourth on the team with 28.5 tackles on the season.
Here is some inside info on Gray:
How is the season going thus far?
Not how we planned, but we are building our season back up where it needed to be.
What has been the highlight for you?
The team dinners, because it makes me closer to my best friends on the team.
What did you think of your team's performance against Lincoln?
It was pretty good. We had to control a lot of mental business with all the trash talking, and the team did a good job of handling it from the start.
With the new playoff format, do you think your team still has a chance to qualify for the postseason?
Yes, I think we'll make it because we are going to blow out (our last two opponents) and then we'll get in because of our schedule.
Your team has played one of the toughest schedules in the state with losses to Ankeny Centennial, Johnston, Cedar Falls and Dowling Catholic. Which of those teams do you think was the best?
Dowling.
You were moved from the offensive line to the defensive line before the season. Have you enjoyed playing on the other side of the ball?
Yes, I think that I do better on the D-line because you don't have to think. You can just play around and have fun.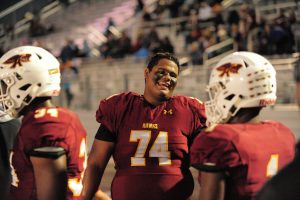 Was it a difficult transition for you?
Not at all.
You have been used occasionally as a blocker in the backfield. Who came up with the idea to put you at fullback?
(Head coach) Rick Nelson and (assistant coach) Adam Booth.
Is there any chance that you'll be asked to carry the ball? Would you like to?
I think there is a low chance that it'll happen, but I think it would be an easy TD on the goal line.
What other sports do you play? Which one is your favorite?
I also wrestle, but I think I need to go with football as being my favorite.
Plans for next year? Would you like to play a sport in college, and have you looked at any schools?
My plan is to go to a (junior college and improve) my grades and play football. I've Iooked at Upper Iowa, Simpson, St. Cloud and some other schools.
What do you think of the new tackling rules in the NFL? Do you think the league has gone too far in trying to make the game safer?
I don't like the tackling rules at all, and yes I think it's gone too far.