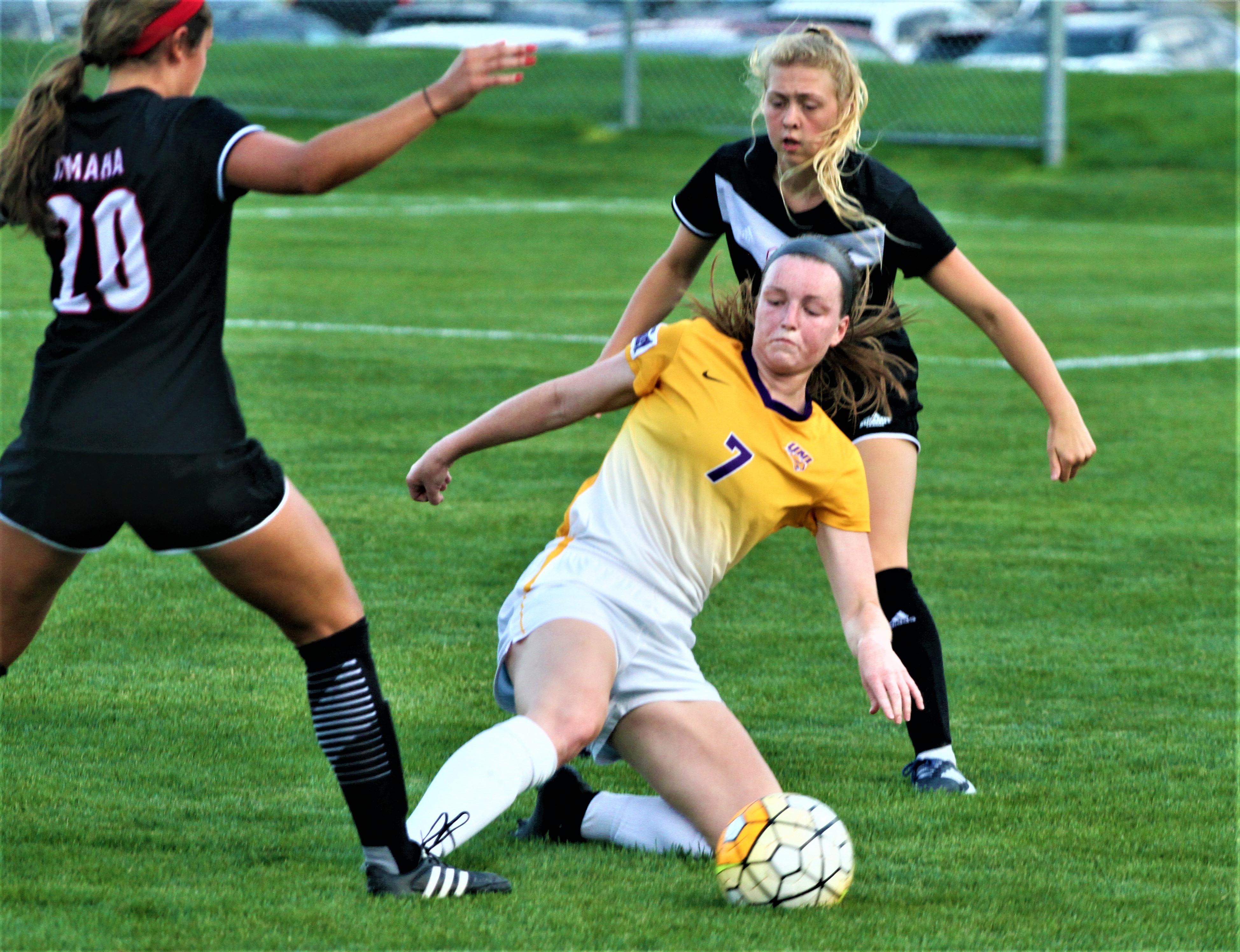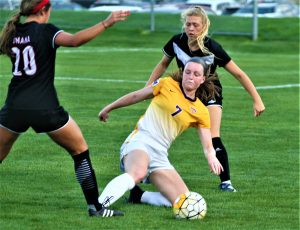 Kelsey Yarrow was a goal-scoring machine during her soccer career at Ankeny High School.
She has made a big impact at the collegiate level, too.
Northern Iowa's senior midfielder was named the Missouri Valley Conference Offensive Player of the Week on Monday. She had three goals to help the Panthers to a pair of victories last week.
On Oct. 1, Yarrow scored a goal in the 2nd minute to spark Northern Iowa to a 10-0 victory over Viterbo at Loves Park, Ill. She then scored twice on Friday as the Panthers defeated host Evansville, 3-0, for their first conference win of the season.
Yarrow broke a 0-0 tie when she scored early in the 51st minute after UNI received a penalty kick. She later dribbled the ball up the top of the box to score again, her fifth goal of the season.
The Panthers improved their records to 1-2 in the conference and 6-5-1 overall. It was their sixth shutout of the season.
"This was the team that I know," said UNI head coach Bruce Erickson. "They worked incredibly hard, especially in the second half. There were a lot of standouts but a great team effort overall."
Yarrow now has two game-winning goals on the season. She leads UNI with 36 shot attempts.
The Panthers will face Western Illinois on Tuesday at 4 p.m. The match will be played at the TBK Sports Complex in Bettendorf.