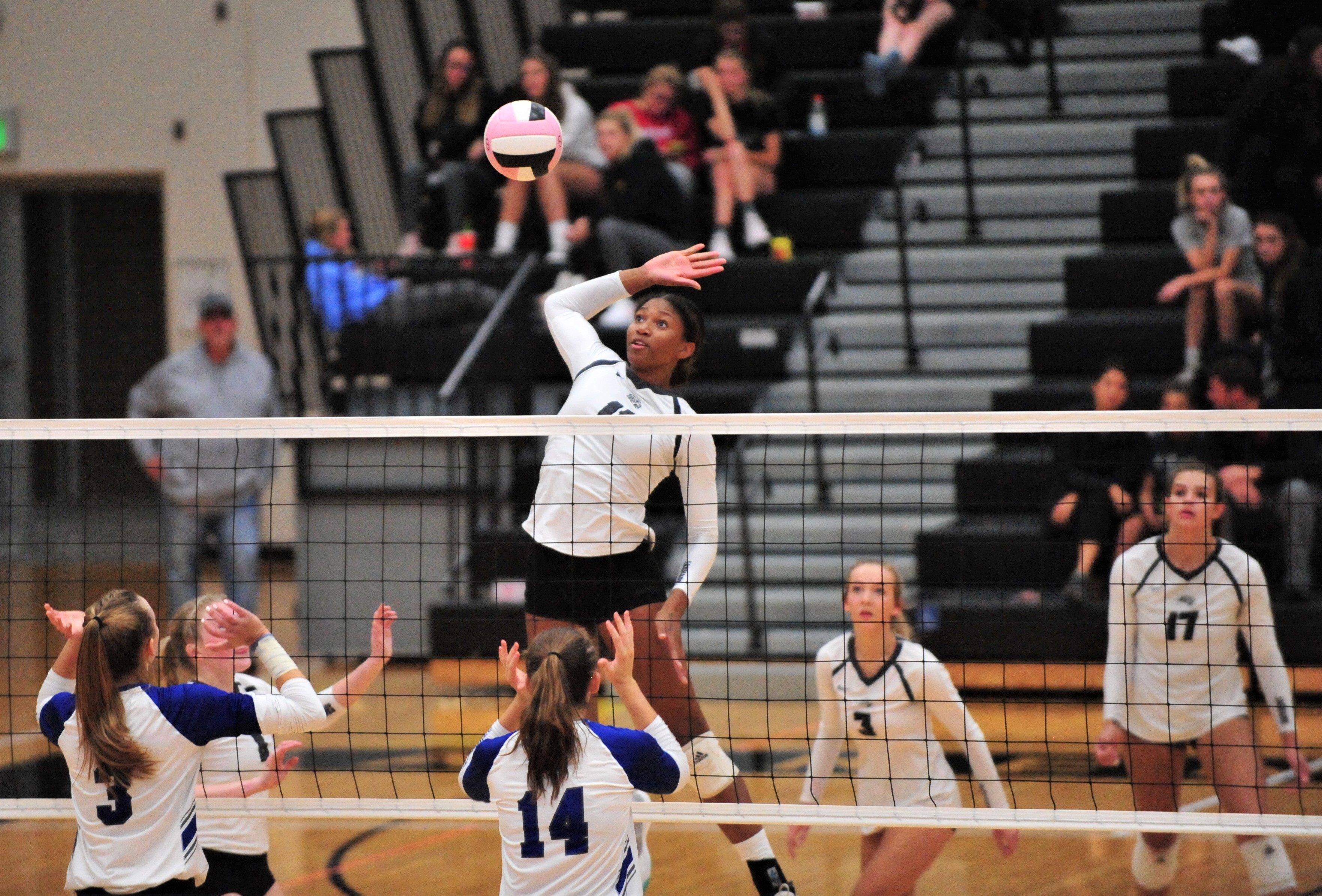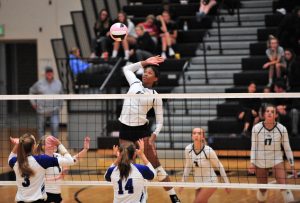 If the Ankeny Centennial volleyball team goes on to win the Class 5A state title, none of the Jaguars will care about Monday's loss to Omaha (Neb.) Marian.
Centennial coach Jessica Rinehart certainly won't. She scheduled the match because she wanted to challenge her players before the start of tournament play.
"We wanted to see if there were things we needed to work on prior to going on the state run," Rinehart said. "We don't get challenged all the time during our season, and this match exposed some things that we need to work on but I know that we can fix."
The second-ranked Jaguars closed out the regular season with a five-set loss to Marian, the No. 4 team in Nebraska's Class A. The Crusaders, who have won four of the last five Class A titles, rallied for a 19-25, 25-18, 16-25, 26-24, 15-13 victory.
"That's one of the top teams we've played," said Centennial senior Kenna Sauer. "They were super scrappy and made us work for every point. That's just the type of match we needed to prepare us for the postseason. We knew it was going to be a battle, and it was. Win or lose, that was a great match for us to figure out what we need to work on. We can only go up from here."
The loss ended an eight-match winning streak for Centennial, which dropped to 36-3 on the season. The Crusaders improved to 22-9.
The Jaguars lost even though they scored more total points than Marian, 105-101.
"It was just two points (in the last set)," said Centennial libero Josie Magner. "They're definitely really good, but that's how (our opponents) are going to be at state."
Devyn Robinson led Centennial with 17 kills and nine blocks. A block by Robinson capped off a four-point run to end the third set, giving the Jaguars a 2-1 advantage.
The Crusaders then built a 19-12 lead in the fourth set before Centennial rallied. The Jaguars tied the score at 23 on a kill by Robinson, but Marian then scored three of the next four points to close out the set, taking advantage of two Centennial service errors.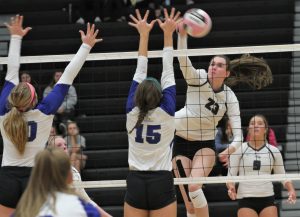 In the fifth set, Marian jumped out to an early 7-2 lead. The run included back-to-back blocks by the Crusaders.
"I think we were expecting more of a shorter team, especially in the middle," Magner said. "They were blocking us really well and kind of just shut us down."
Centennial battled back, however, and took a 9-8 lead on a kill by Ari Winters, who finished with 16 kills and six blocks. Sauer contributed a kill, a block and an ace in the Jaguars' 7-1 run.
The two teams then traded points until Marian regained the lead for good, 12-11, on a kill by Hailey Zuroske. Sauer later had a kill to pull Centennial within 14-13, but Zuroske then answered with another kill to end the match.
Sauer finished with 11 kills and 23 digs, but she had eight of her team's 20 hitting errors. The Jaguars hit .264 for the match.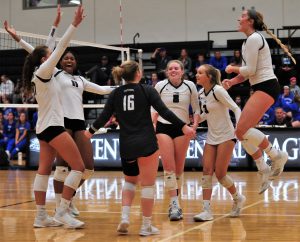 "That was probably one of the best defensive teams we've seen," Sauer said. "Defense wins championships, and making the other team swing again and again is a big advantage in the game. We've got stuff to work on."
Megan Lively had eight kills in the loss. Her kill closed out the Jaguars' win in the first set.
Centennial setter Riley Morgan dished out 47 assists. Magner racked up 28 digs while also completing all 19 of her serves with a pair of aces.
"It took us awhile to pick up on what their hitters were doing," Rinehart said. "We've got to be able to get on that sooner, and we need some mental toughness…we've got to keep that ball alive. We also have to serve tough and put some pressure on their side. I felt like there was a lot of pressure on our side in this match.
"Those things need to happen for us to get better, but I'm confident that they will," she added.