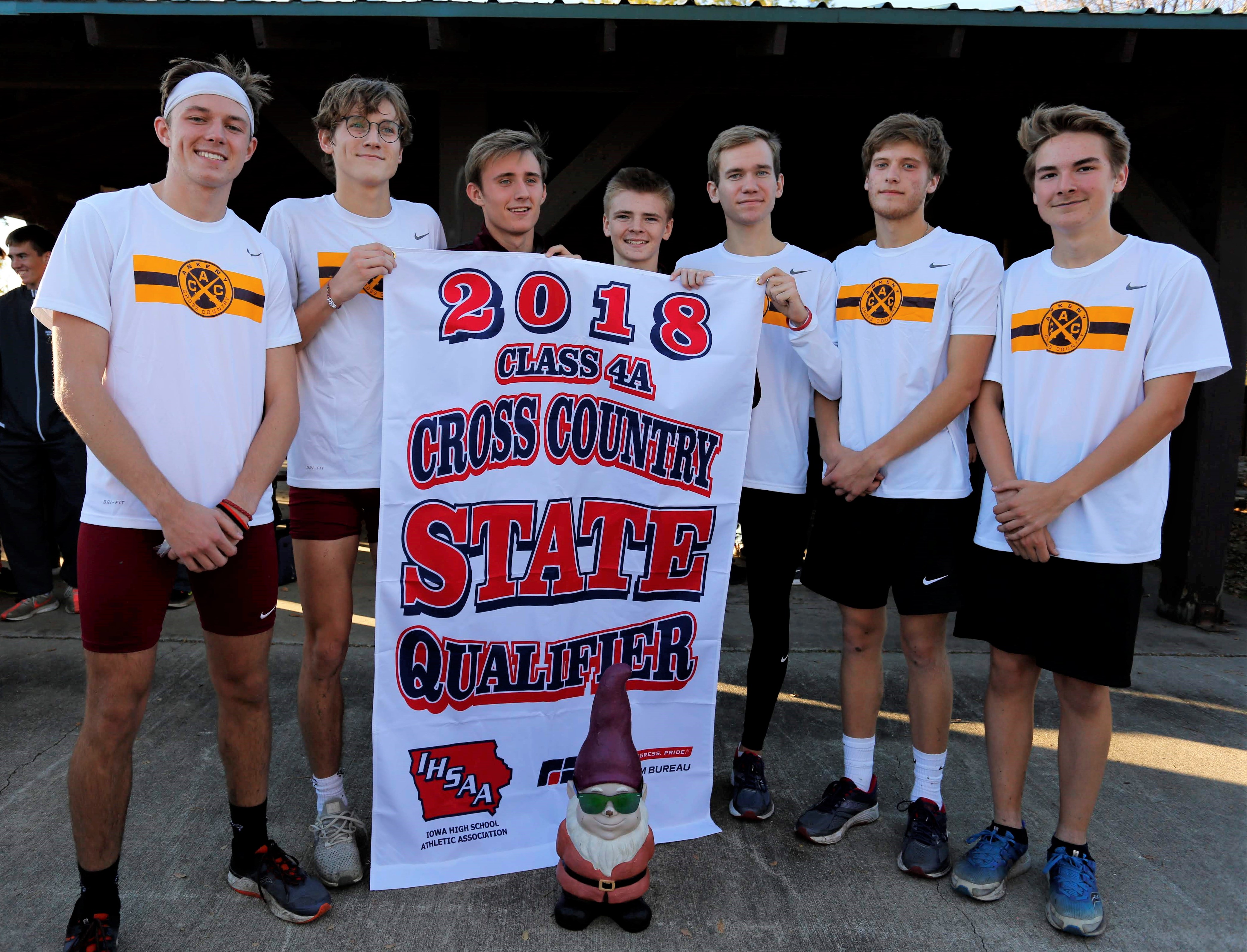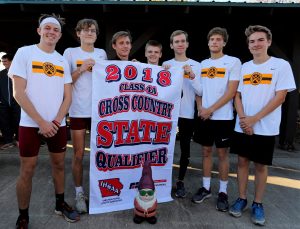 Thursday's state-qualifying cross country meet at Indianola pretty much went according to form.
The three ranked teams in both the girls' and boys' divisions qualified for the state meet in Fort Dodge. The sixth-ranked Ankeny boys' squad advanced for the third straight year with a second-place finish.
"Our guys were excited to get out and compete," said Ankeny coach Jon Lindaman. "We feel pretty fortunate to have earned a third consecutive trip to the state meet. These kids have worked hard, stayed the course and are excited to show the rest of the state what they have next weekend."
Unfortunately, the Hawks won't be joined at the state meet by the Ankeny girls' squad. The Hawkettes placed fourth in the 10-team field with 124 points and failed to qualify.
"Our girls have been resilient runners all season, and this meet was no different," said Ankeny girls' coach Eric Klingensmith. "Each of our top seven ladies ran with determination and speed. However, we were unable to capture a team or individual spot in the state meet. While our ladies ran their hearts out, it was simply a tough district for us to edge in due to the supreme competition we ran against."
No. 1 Dowling Catholic won the boys' crown with 29 points. Ankeny finished with 45 points, while No. 10 Southeast Polk took third with 73 points.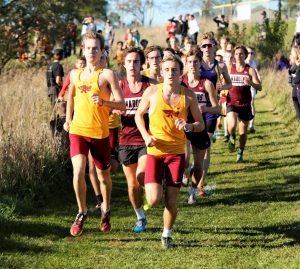 The Hawks were led by defending state champion Tim Sindt, who remained unbeaten on the season by winning the 5k race in a time of 15 minutes 52 seconds. He finished 34 seconds ahead of runner-up Sam Hall of Dowling.
"I was pleased with my race, and I'm ecstatic that our team made it to state again," Sindt said.
Three other Hawks also qualified as individuals. Aiden McCombs took seventh in 17:01, Joey Reichenbacker was eighth in 17:08, and Jalen Elwell finished 11th in 17:24.
Cael Cox was Ankeny's fifth scoring runner, placing 18th in 17:47.
"Cael also put himself in position to qualify, but was edged out in the final stretch," Lindaman said.
Cole Johnson took 25th for the Hawks in 18:16. Andrew Poock finished 33rd in 18:37.
No. 3 Southeast Polk captured the girls' title with 34 points. No. 7 Dowling was second with 47 points, followed by No. 10 Des Moines Roosevelt with 69.
Mattison Plummer of Southeast Polk won the girls' race in 19:27. The Rams placed four runners in the top eight.
The Hawkettes were led by Madeleine Murphy, who placed 17th in 21:14. Fiona Riordan was 21st in 21:29, and Megan Bosch finished 25th in 21:38.
"Our top three runners ran quick races with the front pack for as long as they could sustain it, clocking in at a 6:06 first mile, but a gap formed late in the second mile that was difficult to close in the last half of the race," Klingensmith said. "Not once, however, did they show signs of letting up as they gave 100 percent in an attempt to earn their spot in the state meet."
Ankeny's Cierra Fillinger placed 27th in 21:47. Sarah Bosch took 34th in 22:38, Lauren Clark was 35th in 22:45, and Marika Kisgen finished 36th in 22:51.
"Cierra ran one of the best races of the year in an attempt to close those early gaps," Klingensmith said. "While we were all disappointed with the end result of the meet, our minds have already shifted to what we need to work on for next season. In fact, these ladies are all on board to continue training with high hopes for next season."