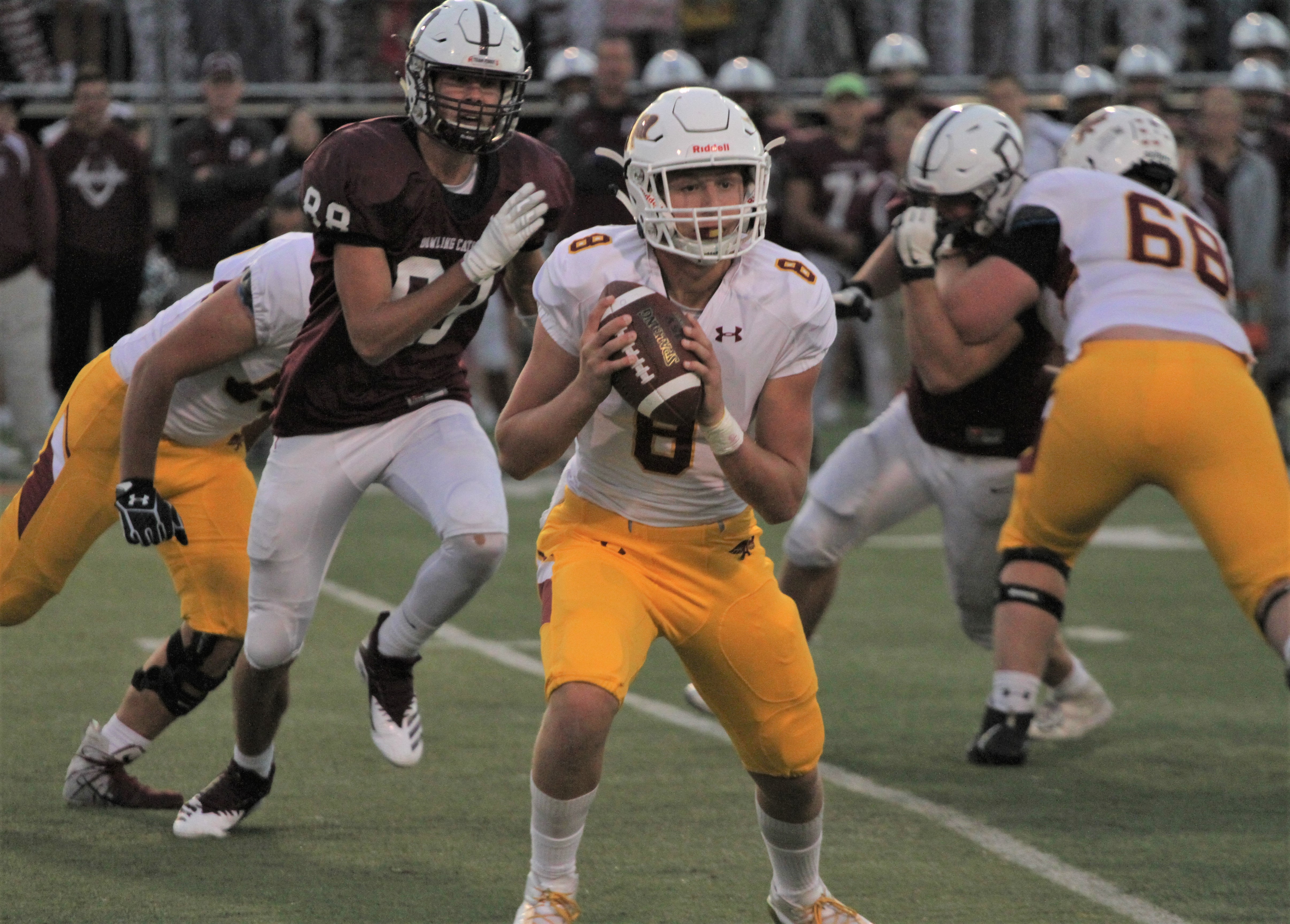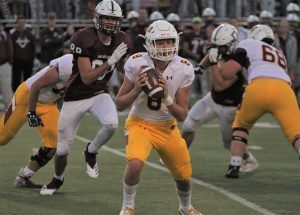 The playoffs have already started for the Ankeny football team.
The visiting Hawks earned a berth in the Class 4A playoffs with a 42-6 victory over Sioux City East on Friday at Olsen Stadium. The contest was a battle for second place in District 1.
It was also a de facto playoff game, because Sioux City East was No. 16 in the Iowa High School Athletic Association's RPI rankings entering the night, one spot ahead of Ankeny. That meant the winner was all but assured of a spot in the 16-team postseason field.
"We knew if we lost that we were done," said Ankeny coach Rick Nelson. "So we kind of figured this was like the first round (of the playoffs)."
Sophomore Cael Boyd rushed for 200 yards on 19 carries as Ankeny (4-1, 5-4) extended its winning streak to four games after a 1-4 start. The Hawks have outscored their last four opponents by a 202-27 margin.
"Boyd ran really well," Nelson said. "We think we've got our ground game going much better than we did earlier in the year, but some of that has to do with the competition. Our first four or five games were against some really good teams."
Quarterback Jase Bauer also enjoyed a big night. He rushed for 106 yards and a pair of touchdowns.
Bauer also passed for 170 yards, including a 7-yard scoring strike to Brody Brecht that gave the Hawks a 21-0 lead at halftime.
"The kids played well," Nelson said. "We fumbled the ball twice on the 1-yard line and we also had some penalties, but the kids played hard. It was fun to watch."
Sioux City East (3-2, 5-4) was held scoreless until the final minute of the game. The Black Raiders avoided a shutout when Alex Kleider scored on a 14-yard run with 18 seconds remaining.
Ankeny limited Kleider to 107 yards rushing on 25 carries. A week ago, he ran for 275 in a 42-32 victory over Des Moines Lincoln.
The Hawks also scored a defensive touchdown when Max Griffin returned a fumble 13 yards to the end zone in the fourth quarter.
"Our defense made the (quarterback) pitch real quick, and he dropped it," Nelson said. "Max picked it up and scored. That was pretty awesome."
Ankeny was awarded the No. 15 seed by the IHSAA. The Hawks will play at second-seeded Valley (9-0) on Friday.
"I actually thought we'd play Ankeny Centennial, but we knew we'd get one of the top four teams," Nelson said. "We knew whoever we got was going to be good."
This will be the first meeting between the two teams since 2012, when Ankeny posted a 27-10 victory at Valley in the Class 4A quarterfinals. The Hawks went on to win the state title in their final season as one varsity program.
Nelson said his team is very familiar with the Tigers.
"We've scrimmaged them four years in a row," he said. "They've got a good quarterback and two good running backs, and they play hard on defense. (Valley coach) Gary (Swenson) and I are good friends, and we're looking forward to it. I know our kids will play hard."