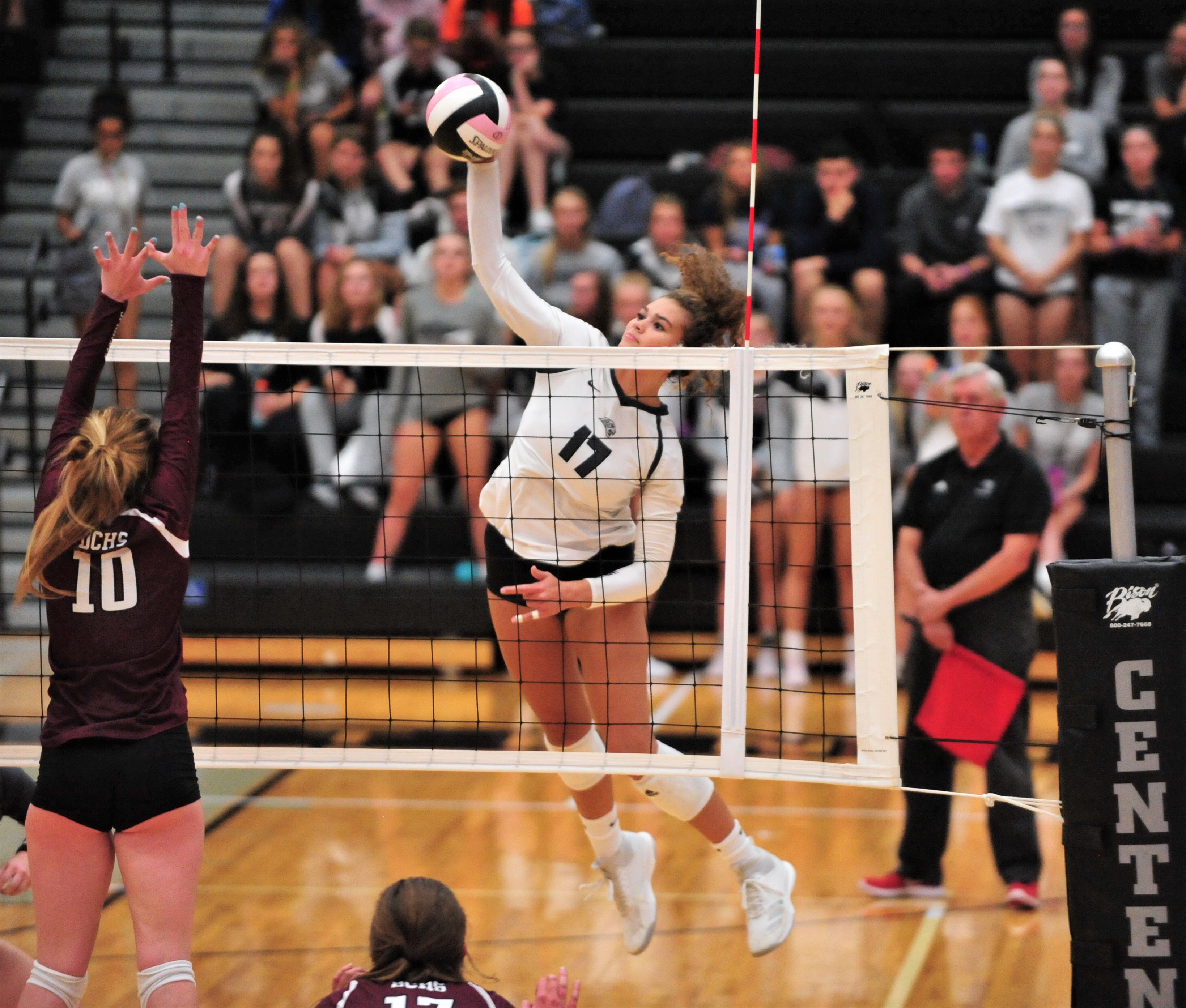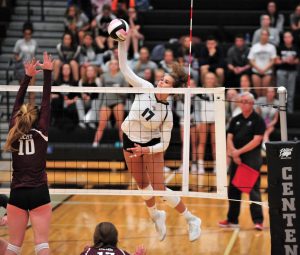 Senior Ari Winters has helped the Ankeny Centennial volleyball team to a 36-3 record and a No. 2 ranking in Class 5A. She had 16 kills and six blocks as the Jaguars closed out the regular season on Oct. 15 with a five-set loss to Omaha (Neb.) Marian.
Winters ranks second on the team with 256 kills. She has compiled a .294 hitting percentage.
Here is some inside info on Winters:
What has been the highlight of your season thus far?
Probably winning the Cedar Rapids Jefferson tournament. Our team reached a whole new level there, and we just went out and had so much fun. We had only won that tournament one other year, so it felt special, too, to accomplish that goal of winning it.
What did you think of your team's performance against Marian?
I think our team did well in many ways, but playing a strong team like Marian helped us to see what we need to buckle down and work on to prepare for big teams when we reach state. Even though it wasn't the outcome we wanted, especially on Senior Night, we have so much more to benefit from it losing than winning.
Were you surprised by how many balls Marian was able to dig up?
Yes, we knew they were going to be scrappy, but we did not expect them to be that strong defensively. They were better than we had anticipated.
Do you think the match exposed some things that your team needs to work on to get ready for the postseason?
For sure, that game had everything in it we need to see before the state run. It showed how much we will have to keep swinging to earn each point and to keep improving defensively on our side.
Your team will host Des Moines Roosevelt in a regional semifinal on Tuesday. Do you remember much about your team's win at Roosevelt on Sept. 13?
Yes, I remember playing them and hopefully the game Tuesday shows how much we have improved since playing them last. They typically have a lot of energy, so we are expecting that from them again.
Your team's only other losses have been to No. 1 Cedar Falls and No. 3 Valley, two squads that you could eventually meet at the state tournament. Would you like another opportunity to play those teams?
Yes, our team has been improving a ton and it would awesome to see how we match up with those teams again. It is very likely we'll play them both, and they will definitely be great matches to watch.
Cedar Falls, the defending state champion, is currently 42-0 and has won 68 straight matches dating back to last year. What is it going to take for someone to knock off the Tigers?
Having lots of grit on our side and not backing down for sure. We have only seen them at our very first tournament, so having a good scouting report and seeing what we can do to stop them will also be key.
Your team is seeking a fourth state title in five years. If you don't accomplish your ultimate goal, will you still consider this season to be a success?
This season thus far has been such a memorable one, but obviously winning it all would be the cherry on top. In the end, that is every team's goal and to get to accomplish it would feel amazing, especially with this being my last year.
Your older sister, Jaali, recently became the all-time kills leader at Creighton, the 78th different school record that she now holds. Are there any Creighton records that she doesn't own?
Digs, assists and aces I believe are records she doesn't have. She is one of the go-to hitters for Creighton, so she has been dominating offensively for them.
I know Jaali is planning to play professional volleyball overseas after she graduates in December. Do you think you'd like to play professionally someday?
I think I would like to play overseas as well because that is a great opportunity to play even greater than the collegiate level and to travel the world. I really want to try and play volleyball as long as I can, so it is a definite possibility I see myself doing in the future.
You have committed to play for the University of Denver. What do you think will be the biggest adjustment for you to play at the collegiate level?
The speed of the game and how big everyone is. On most Division I teams, everyone in the front row is typically over 6 feet tall, so it'll be different having bigger people across the net all the time. I'm very excited to play at that level though, and to see the similarities and differences playing.