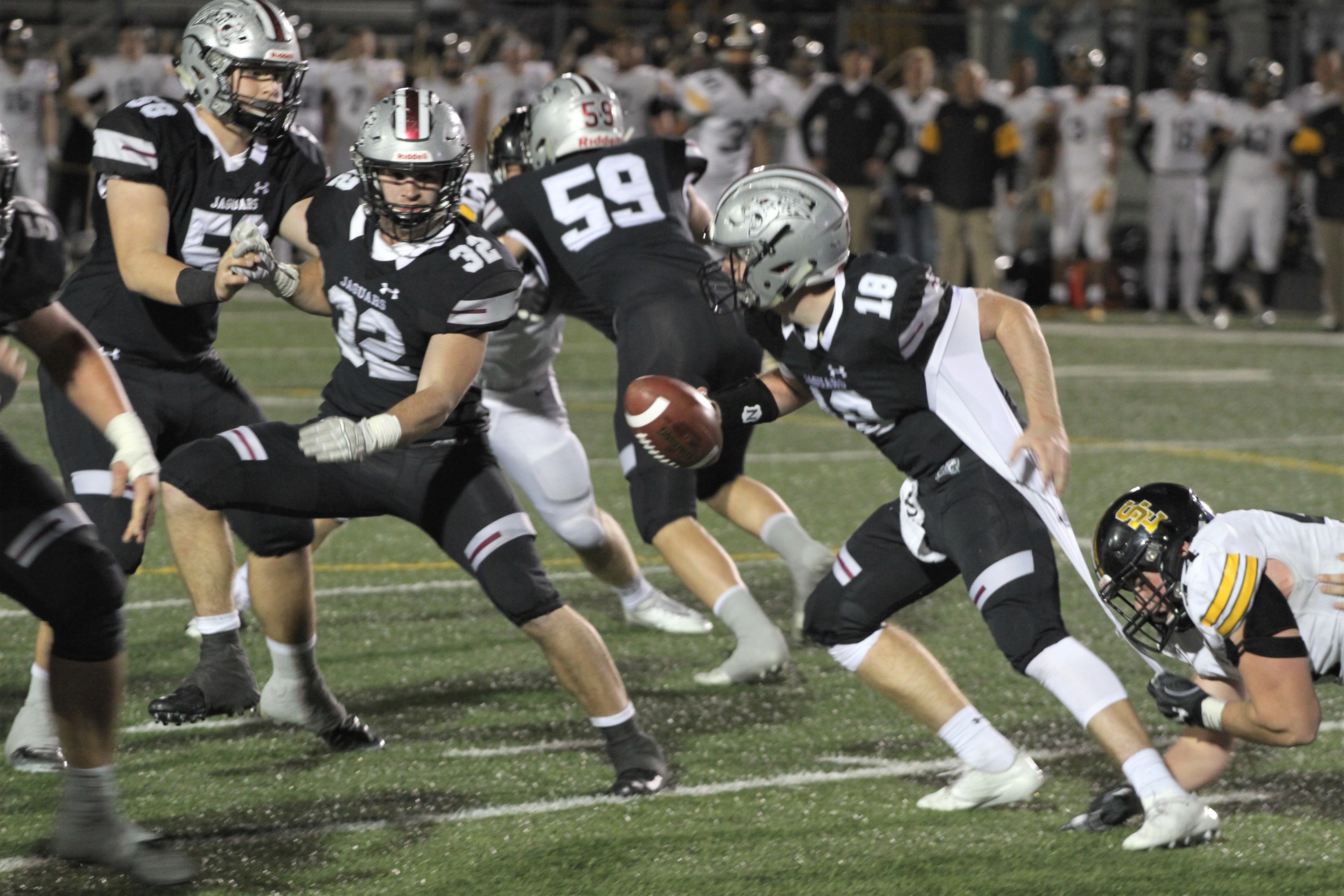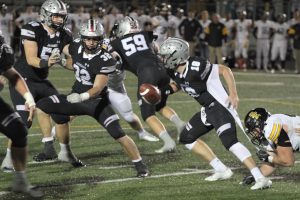 As he walked to the bus on Friday night, Ankeny Centennial quarterback Garret Severseike realized that he had played his final football game for the Jaguars.
"It's going to be different," Severseike said after third-ranked Centennial lost to visiting Southeast Polk, 21-17, in the opening round of the Class 4A playoffs. "The coaches always say, 'There's a time when you're inside the fence and there's a time when you're outside the fence.' (The end of your high school career) is going to come eventually.
"I just didn't think it was going to be tonight," he added.
Southeast Polk (5-5) advanced to the quarterfinals by avenging an earlier 31-10 loss to the top-seeded Jaguars. The Rams will play at No. 8 Johnston (8-2) on Friday.
Southeast Polk coach Brad Zelenovich, who previously coached at Ankeny, called the win one of the biggest of his career.
"It's up there, man," Zelenovich said. "I'm young enough and I've had some good ones, but beating the No. 1 team…they're really, really good and well coached and it's obviously the first time they've been 9-0. It's a testament to our coaches and our players."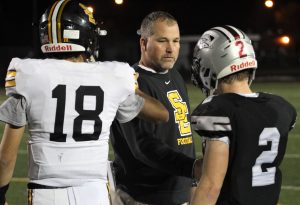 Centennial (9-1) was hoping to reach the Class 4A semifinals at the UNI-Dome for the third straight year. But instead, the Jaguars were ousted in the first round.
Some observers called it a monumental upset, but Southeast Polk had played the state's toughest schedule and did not resemble a sub-.500 team.
"They're very talented," Centennial co-head coach Ryan Pezzetti said of the Rams. "We talked all week that their record doesn't indicate how good they are. It wouldn't surprise me if they make a run at the whole thing."
Centennial took its only lead of the night, 17-14, on a 37-yard field goal by Avery Knief with 9 minutes 10 seconds left in the game. A 49-yard pass from Avery Gates to fellow running back Tyler Cahill set up the field goal.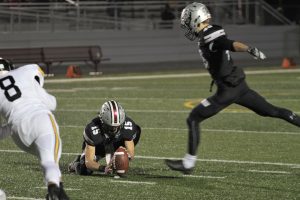 However, Southeast Polk then drove 85 yards in 10 plays for the winning touchdown. Quarterback Josiah Cole dashed 49 yards to the Centennial 2, then scored two plays later on a 1-yard sneak with 4:59 remaining.
"Offensively, they really possessed the ball and drove the ball like no one has done on us all year," Pezzetti said.
Centennial's next possession ended with an interception by Southeast Polk's Jett Jorgensen with 2:06 left. It was only the second time this season that Severseike was picked off.
After forcing a punt, the Jaguars got the ball back at their 7-yard line with 39.6 seconds left. But they were out of timeouts, and they eventually turned the ball over on downs at the 15 with 9 seconds to go.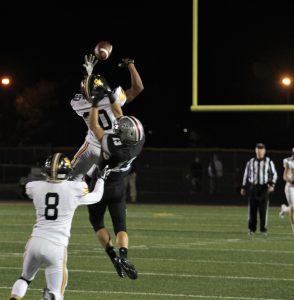 "You've always got to stay positive and believe that you can come up with one more score," said Severseike, who completed 7-of-11 passes for 147 yards. "But it just didn't happen for us."
Southeast Polk took an early 7-0 lead on a 17-yard run by Jackson Schneider. He took a handoff around right end that fooled the entire Jaguars' defense, allowing him to waltz into the end zone.
After Centennial got a fourth-down stop midway through the second quarter, the Jaguars tied the game on the next play when Severseike fired a 72-yard scoring strike to Gates down the left sideline. It came on their first pass attempt of the night.
"It was just the ups and downs of a football game," Severseike said. "You've just got to find a way to overcome (the mistakes) and be the best you can be."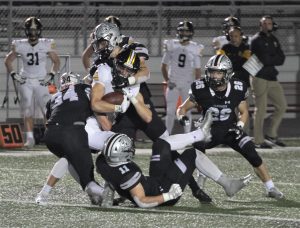 Southeast Polk regained a 14-7 lead at halftime when Gavin Williams scored on a 2-yard run with 2:02 left. Williams had a 36-yard run on the drive and finished with 118 yards on 20 carries.
The Jaguars tied the game at 14-14 on a 41-yard keeper by Severseike with 7:11 left in the third quarter. But Centennial would not be able to reach the end zone again.
Gates ran 10 times for 83 yards, finishing the season with 1,150 yards. He broke the school's single-season rushing record that was set by his brother, Jensen, last year.
"We won a district championship and we went 9-0 in the regular season," Pezzetti said. "It was a great blend of kids, and we love them all. It's always sad and hard to accept that last defeat, but we can't fault our kids' effort. They played hard; tonight it just didn't go our way."