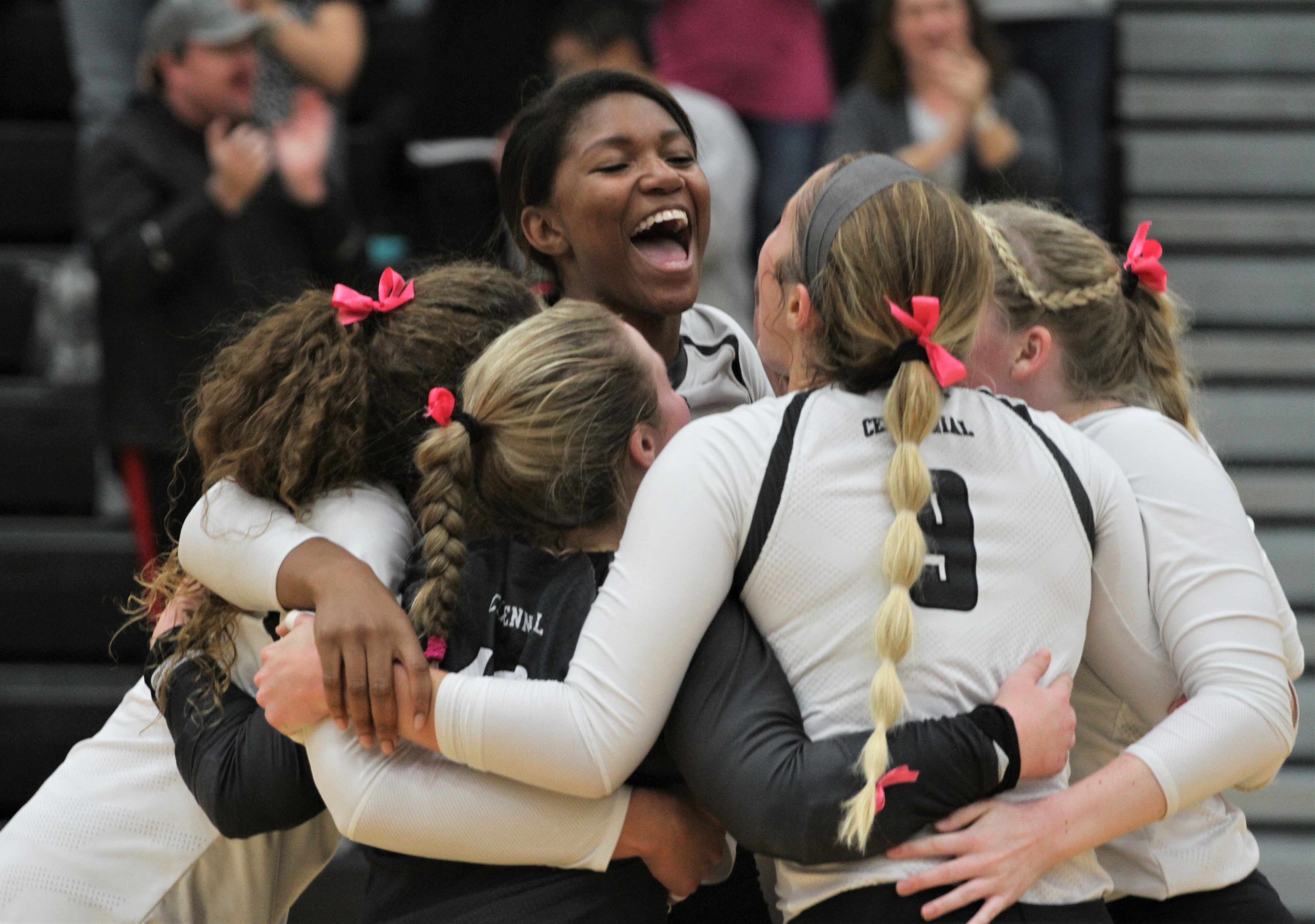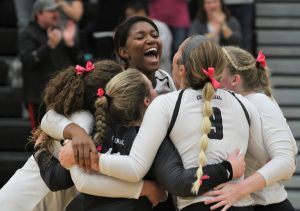 For many high school volleyball teams in Iowa, earning a trip to the state tournament in Cedar Rapids is a once-in-a-lifetime opportunity.
But Ankeny Centennial is not an ordinary volleyball program.
For the second-ranked Jaguars, qualifying for state has become an annual tradition.
Centennial advanced to the Class 5A tournament with a 25-6, 25-14, 25-14 victory over visiting Sioux City East in a regional final on Monday. The Jaguars have now qualified for state in all six years that the program has existed.
"It feels great. The sixpeat feels really good," said Centennial setter Riley Morgan. "We played really well (Monday), and we're looking forward to carrying that into (state)."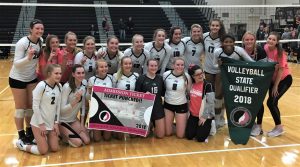 Kenna Sauer pounded 17 kills and Centennial hit .459 as a team while improving its record to 38-3. The Jaguars will play No. 7 Dowling Catholic (29-12) in the quarterfinals on Tuesday at noon at the U.S. Cellular Center.
"We definitely have high expectations for ourselves going in," Sauer said. "We know we can compete with anyone there, and this is kind of the first step to do that."
Sioux City East (20-21) entered Monday's match with a .500 record, but the Black Raiders weren't intimidated by Centennial's height advantage. After the Jaguars jumped out to a 6-1 lead in the first set, East then scored the next three points, getting a pair of huge blocks to pull within 6-4.
"We were surprised to see that, knowing that they were smaller," said Centennial's Ari Winters. "But we adjusted to it pretty quickly."
The Jaguars then scored 19 of the next 21 points to close out the set. Morgan served eight consecutive points during one stretch, including two of her three aces.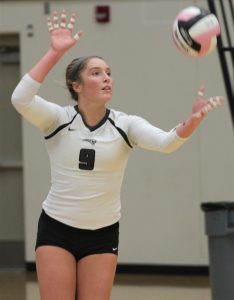 Sauer also had two aces for Centennial, which completed 69-of-73 serves (.945) on the night.
"We've been working on our serving a lot," Sauer said. "We know serve and pass is a big part of the game. If we can get the other team out of system, that works well in your favor."
In the second set, East battled Centennial on even terms for awhile. The Black Raiders took a 10-9 lead on an ace by Kirstin Sykes.
However, the Jaguars eventually pulled away after a pair of kills by Devyn Robinson, who finished with eight kills. A kill by Calea Jones closed out the set.
"They kind of surprised us with how many balls they got up and how big their block was, but we rallied back," Robinson said.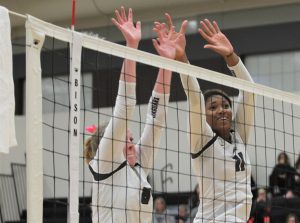 Centennial later closed out the match on back-to-back kills by Robinson. The Jaguars completed October with a 10-1 record after losing to No. 3 Valley in the finals of the Urbandale Invitational on Sept. 29.
"It feels great," Robinson said. "It just feels amazing to be able to go back to state and to maybe get revenge on Valley."
Morgan had five kills, 30 assists and four blocks for the Jaguars. Megan Lively also had five kills.
"There's a lot of seniors on this team, and we're ready," Lively said. "We've got the fire, and we all practice so hard. I think it's going to pay off."
Winters led Centennial's defensive effort with 13 digs. Sauer added 11 digs.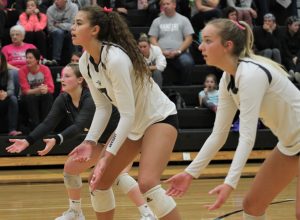 "We knew Sioux City East was in it to win it," Winters said. "Any game could be our last game, so we just played our game."
Centennial coach Jessica Rinehart was pleased that her team was pushed by the Black Raiders.
"They can put together some good volleyball, and I'm actually really happy that the match to get to state wasn't just a walk in the park," Rinehart said. "We wanted to have to play, and (East) did a good job."
The Jaguars will now face a Dowling team that they have already defeated twice. The Maroons advanced to state by sweeping No. 11 Council Bluffs Lincoln.
"I'm so excited," Lively said. "It was so much fun last year, and going back now…we've just improved so much every single day so I think we're going to do really well at state."