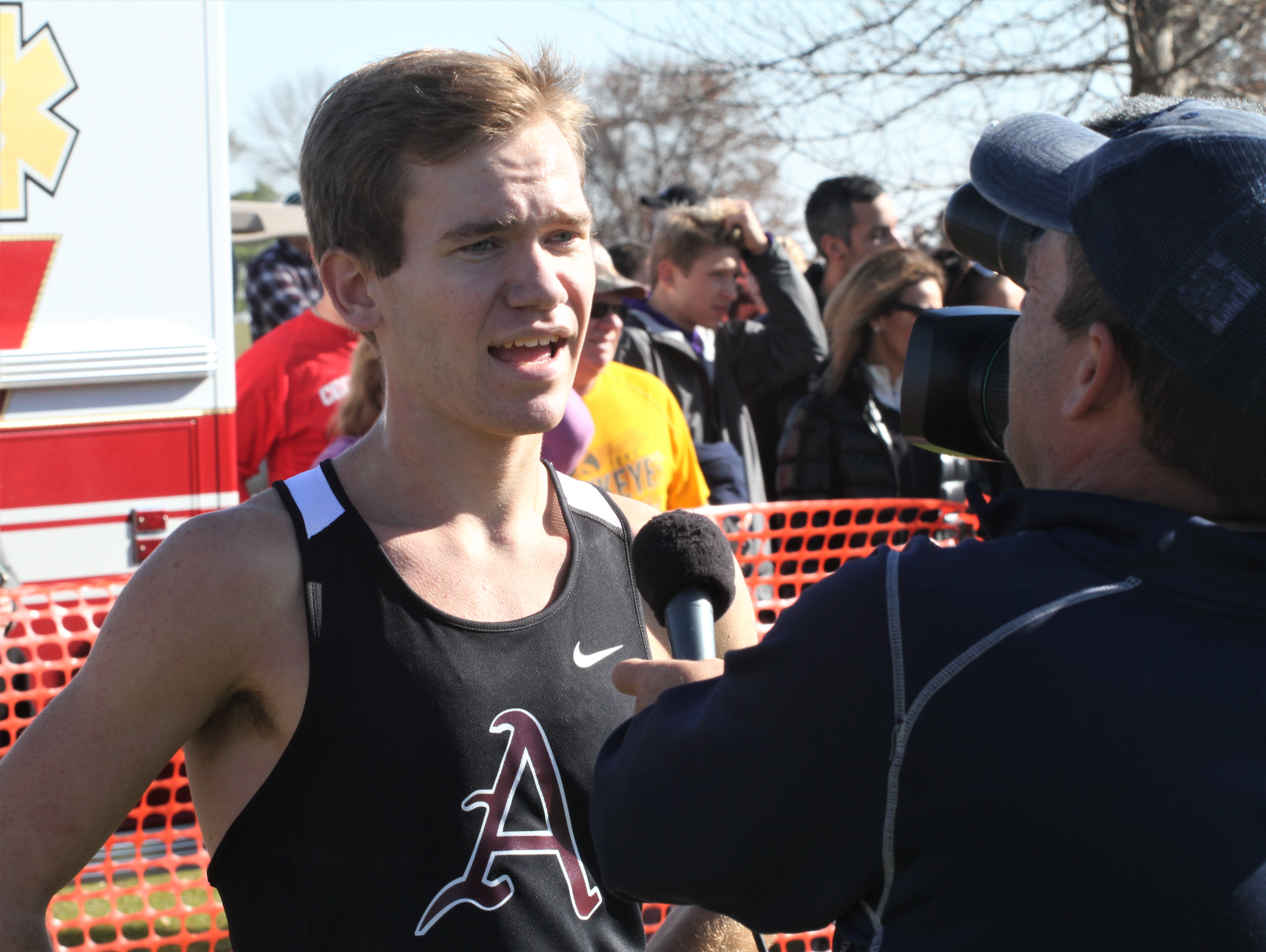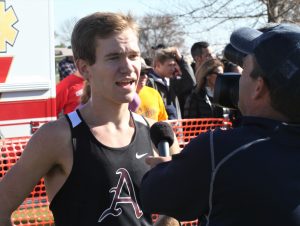 It turns out Ankeny runner Tim Sindt wasn't fully healthy when he defended his state cross country title on Oct. 27 at Fort Dodge.
Sindt, who won the boys' Class 4A race in a time of 15 minutes 36 seconds, battled an injury for the last month of the season.
"I was doing a hill workout at the Southeast Polk meet (on Sept. 27) when we sat our varsity, and I stepped weird going down the hill and strained two of the stabilizing muscles in my hip," Sindt said. "The only way for that to heal is to take a few weeks off, and that wasn't something I was about to do my senior year."
Sindt went on to win all four of his races in October to complete an undefeated season. He won the Ankeny Centennial Invitational on Oct. 4 at DMACC in 14:51, becoming the first Iowa high school runner to break the 15-minute barrier for the 5k distance.
"I ran the last month of the season with hip pain but my coaches and I changed my workout plan and made it less intense and less mileage to try and avoid any long-term injuries," Sindt said. "But as training through injuries goes, the pain got worse as time went on and I was in a lot of pain at the state meet. I am very thankful that we were able to make it through and defend the title from last year."
Sindt became the first repeat winner in Class 4A since Stephen Dak of Marshalltown captured back-to-back crowns in 2005-06.
"What a great finish to an amazing season and career," said Ankeny coach Jon Lindaman. "What Tim probably won't talk about is how injured he was the final two weeks of the season. I know he wanted to back up his sub-15:00 mark at state, but the fact that he was even out running is really quite remarkable–this just goes to show how mentally unshakable this kid is. Knowing Tim, he will use this as fuel to train harder and faster for the track season.
"It has been an honor and privilege to coach him the past four seasons," Lindaman said.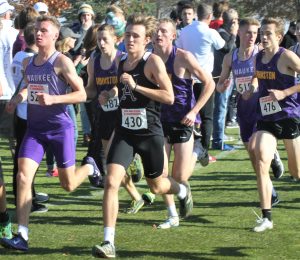 Sindt led Ankeny to a fifth-place finish in the team standings. Teammate Aiden McCombs also earned all-state honors by placing 15th in 16:10.
"I am very excited by the way this team competed," Lindaman said. "The 4A field and state meet in Iowa has produced some very talented runners and teams this past decade. This is the best an Ankeny team has finished in the state meet since 2005, so they have a great deal to be proud of. They have been solid, consistent, and did what they needed to do all season long. They really didn't have a bad race all season, and (the state meet) was no exception.
"We beat very strong Johnston and Waukee teams who were both ranked ahead of us, and both beat us at the conference meet, so the guys ran their best races when it counted," he added.