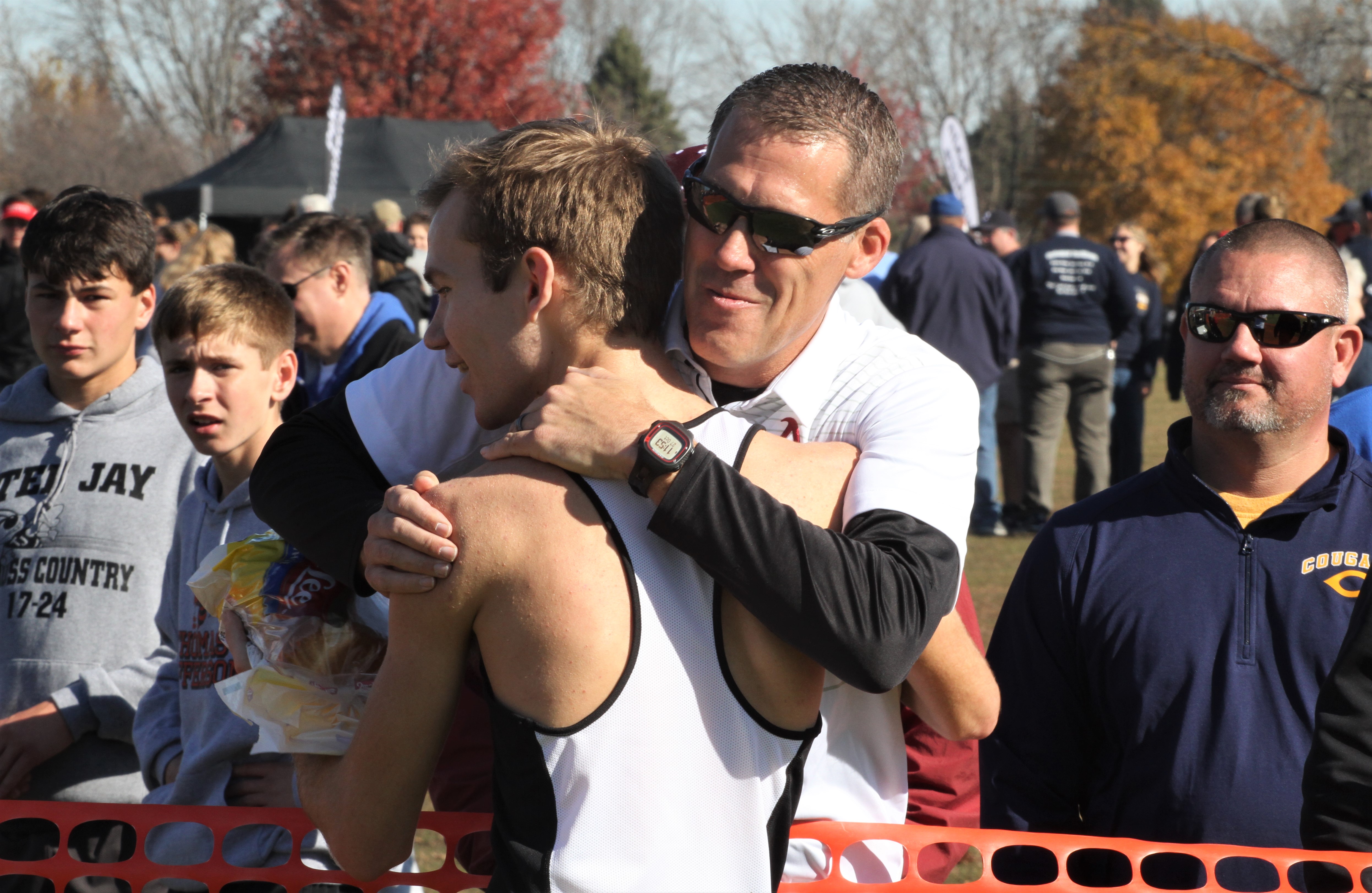 Ankeny boys' cross country coach Jon Lindaman has been named a Class 4A At Large Coach of the Year by the Iowa Association of Track Coaches.
Lindaman guided Ankeny to a fifth-place finish in the Class 4A state meet on Oct. 27 at Fort Dodge. It was the Hawks' highest finish since 2005.
Lindaman also played a key role in the development of senior Tim Sindt, who won back-to-back state titles in 2017-18. He became the first repeat winner in Class 4A since Stephen Dak of Marshalltown in 2005-06.
Sindt also became the first Iowa high school runner to break the 15-minute barrier for the 5k distance. He won the Ankeny Centennial Invitational on Oct. 4 at DMACC in a time of 14:51.
Will Harte of Cedar Rapids Washington was named the Class 4A State Coach of the Year. He led the Warriors to a third-place finish in Class 4A.
Other At Large Coaches of the Year in Class 4A are Mark Ressler of Dubuque Hempstead, Bill Schwarz of Cedar Rapids Prairie, Tim Ives of Dowling Catholic and Erik Belby of Pleasant Valley. Ives guided the Maroons to a one-point victory over Hempstead for the Class 4A title.