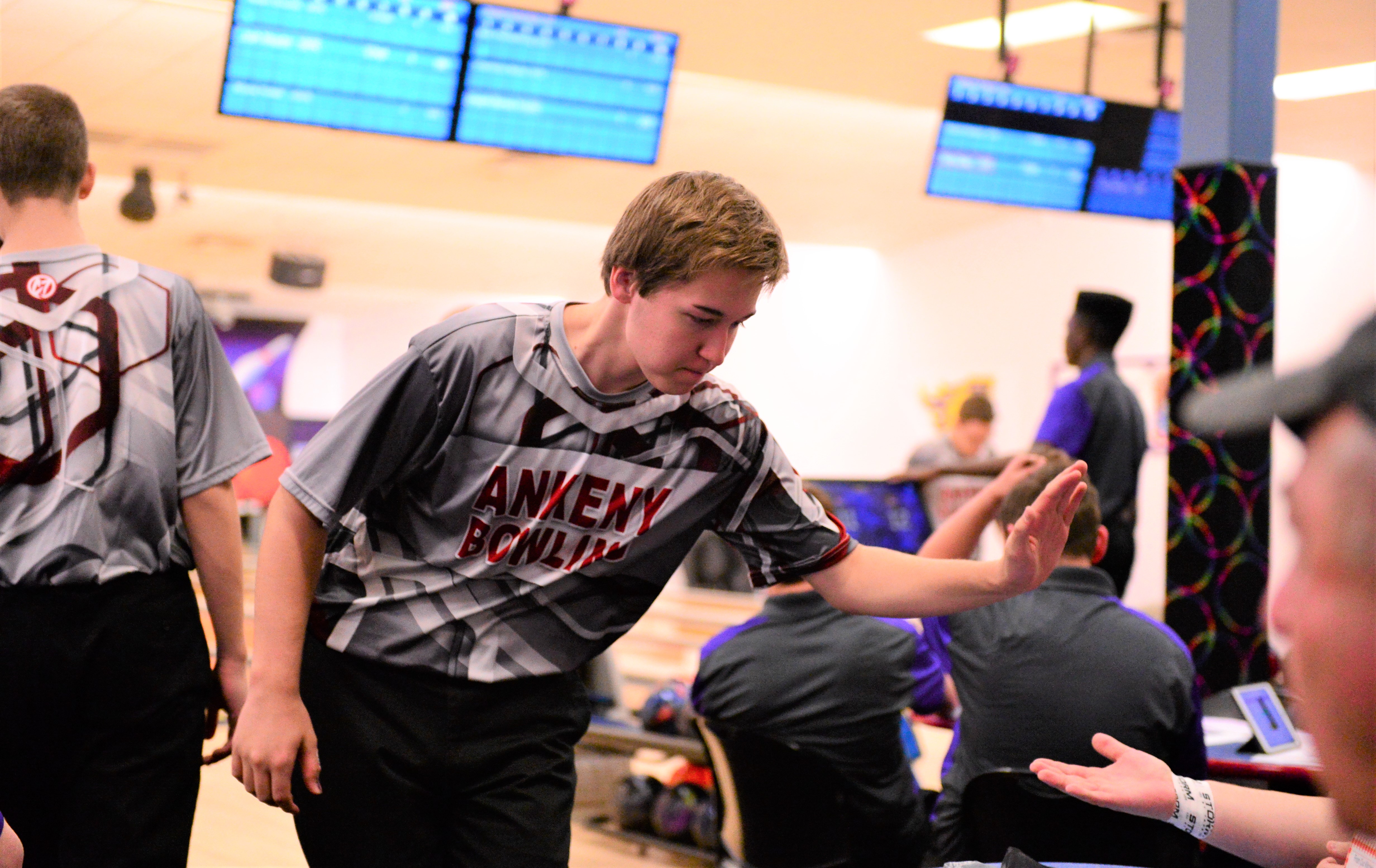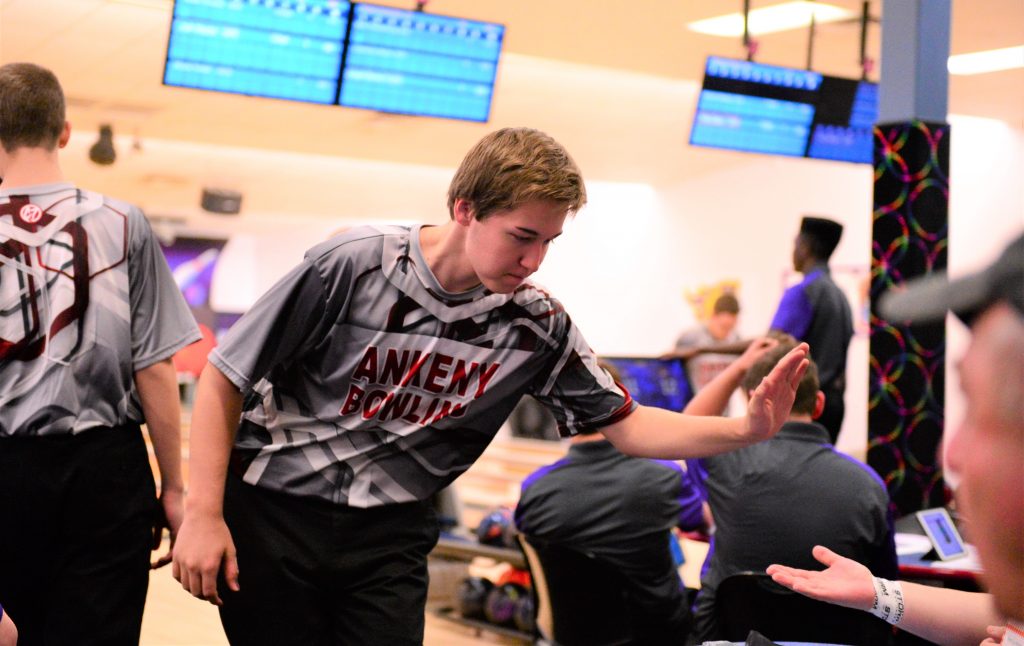 Senior Christina Angran and junior Brandon Schumacher are two of the leaders on the Ankeny bowling teams.
Schumacher has led the Ankeny boys' squad to a 2-4 record. He paces the Hawks with a 401.4 series average.
Angran has helped the Ankeny girls' team to a 1-5 mark. She ranks second among the Hawkettes with a 299.3 average.
Here is some inside info on the duo:
How is the season going thus far?
Angran: So far the season is going well.
Schumacher: We've got great new teammates and a new coach. We recently won our first two meets, so we are all feeling pretty good for what's to come.
Are you happy with where your team is at heading into the holiday break?
Angran: I am very happy with where the team is heading and hope we can pick up and do just as well after the break.
Both Ankeny teams got their first win against Des Moines North on Dec. 17, and the boys' squad also defeated Southeast Polk three days later. What did those wins do for your teams' confidence?
Angran: For the girls' team, it was a huge confidence booster.
Schumacher: Winning against Des Moines North and Southeast Polk will motivate us to do better during practice and hopefully during our next meet (on Jan. 9 against Ottumwa).
The Ankeny bowling program has had six different head coaches in the last six years. Has it been a smooth transition to the newest coach, Hannah Munson?
Angran: I think it has been a very smooth transition and that the team as a whole has taken a liking to her.
Schumacher: Coach Munson is a great coach–she is always trying something new every practice. When she started out, she got right to work and got all of us ready for the season. Every coach tried something different, and everyone found success.
What do you think she has brought to the program?
Angran: She has brought new exercises and drills to help each bowler improve their skills.
Schumacher: She tries to make every practice different by doing different drills or different activities. She gets everyone involved and tries to help everyone improve their skills.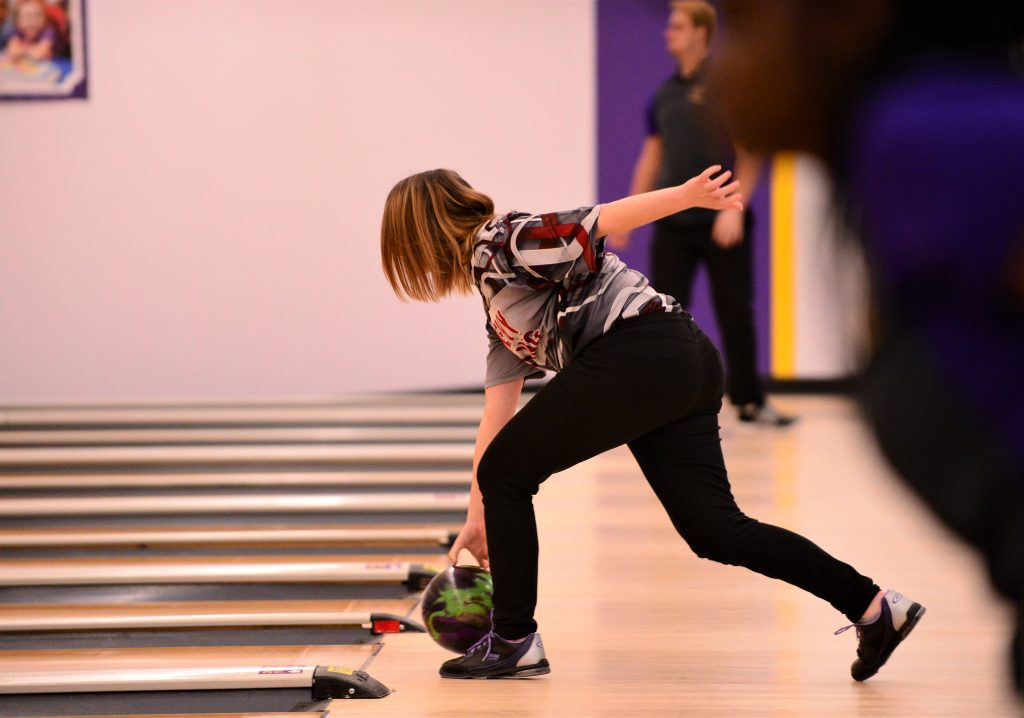 Both of you have a younger sibling on the team, Cynthia Angran and Blake Schumacher. What's it like to have a brother or sister on the team?
Angran: It's not something I pay a lot of attention to. I treat her the same way as others and so I see her as a teammate at bowling practices and events.
Schumacher: I think it is fun to have a sibling on the team because you get to work with each other competitively and non-competitively, so you can see how we each improve over the course of the season.
Are you competitive with your sibling?
Angran: I can be competitive with my sister in the individual games, but I still root her on and hope she can improve her bowling skills, too.
Schumacher: We are competitive, but we try not to get too competitive during a meet because we both want to focus on helping the team.
When did you first start bowling?
Angran: My first year was in 10th grade.
Schumacher: When I was six years old, I started bowling at Plaza Lanes. I was bowling every Saturday until Plaza burned down (in December of 2017), so now I bowl at Great Escape.
What do you like about the sport?
Angran: I like that you don't have to be physically fit to bowl, and I also like the atmosphere that's created when the whole team is cheering on the person up to bowl.
Schumacher: I enjoy the feeling of bowling with friends and getting high scores. It is a sport that you can play your whole life.
Goals for the rest of the season?
Angran: For myself, I hope to stay consistent with scores. For the team, I hope that we can win a couple more meets and end our season on a positive note.
Schumacher: My goals are to improve our record and hopefully go to state.
Would you like to bowl in college?
Schumacher: I have been given advice to do bowling for college and I'm interested, but I'm still unsure where I want to go to college.