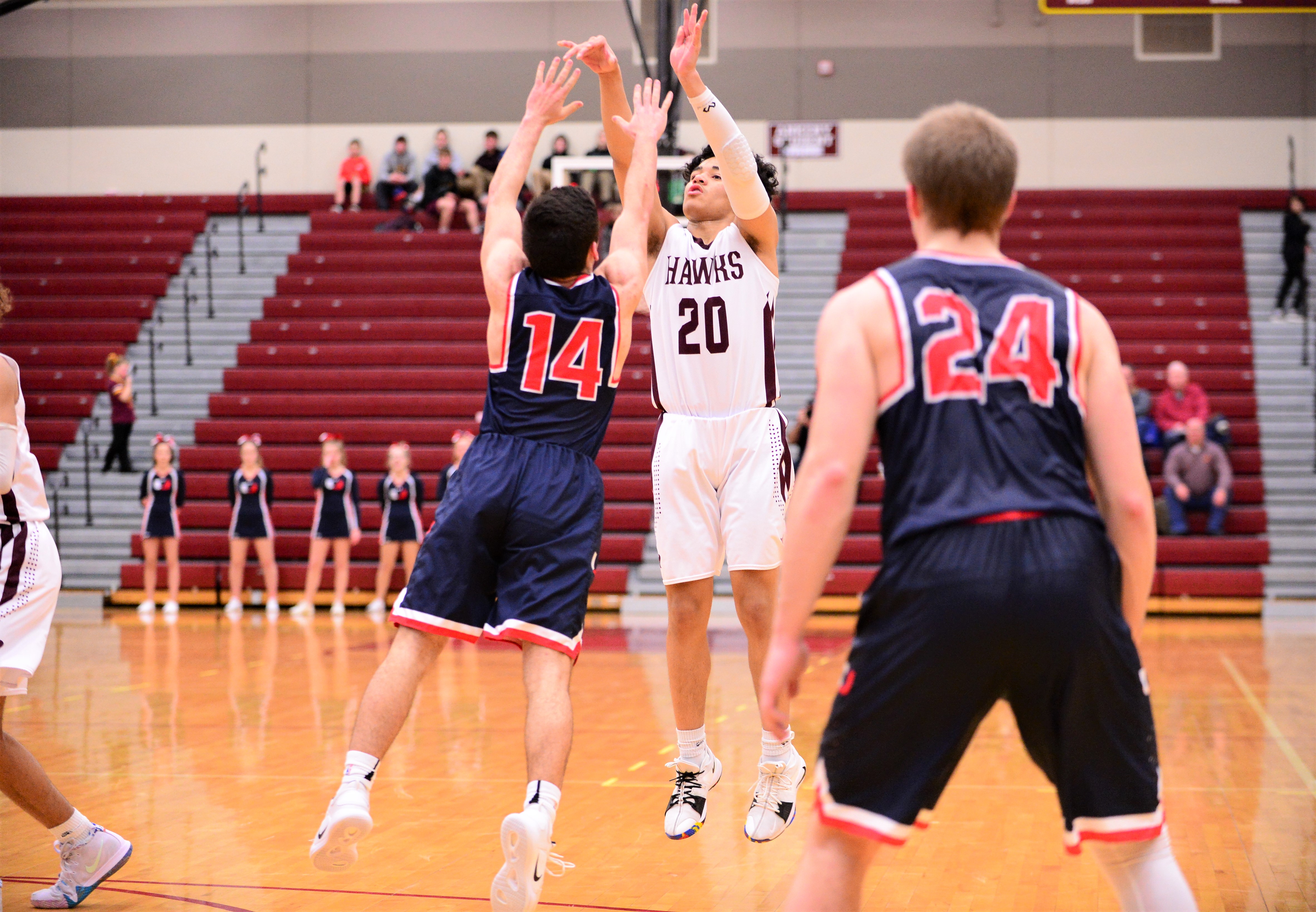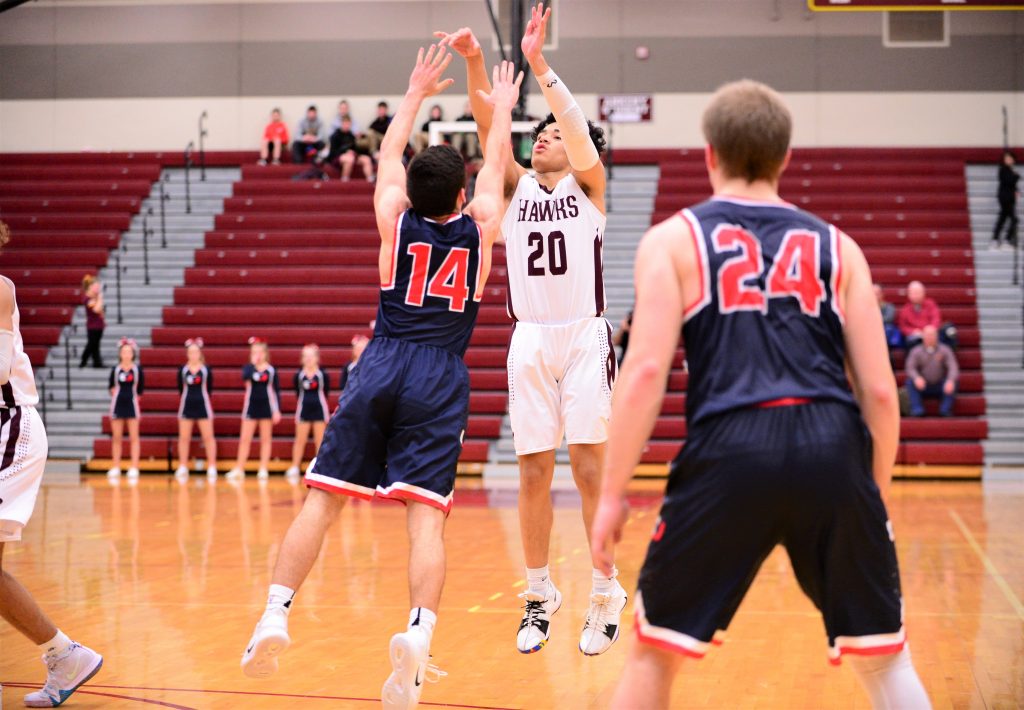 Ankeny's Jaron Crews didn't panic as the final seconds ticked off the clock during Thursday's boys' basketball game against visiting Urbandale.
The sophomore forward had practiced similar situations just 24 hours earlier.
Crews made a 3-point goal from the top of the key with 1.8 seconds left–his only basket of the game–to give the Hawks a 45-42 victory in CIML Central Conference action.
"They were denying Braxton (Bayless) so I just ran the play myself, and I wouldn't say I knew it was in but I'm always pretty confident when I shoot," said Crews. "And it was pretty crazy because we were practicing the same situation the day before in practice and I was hitting crazy game-winners then, too, so it was kind of like a flashback."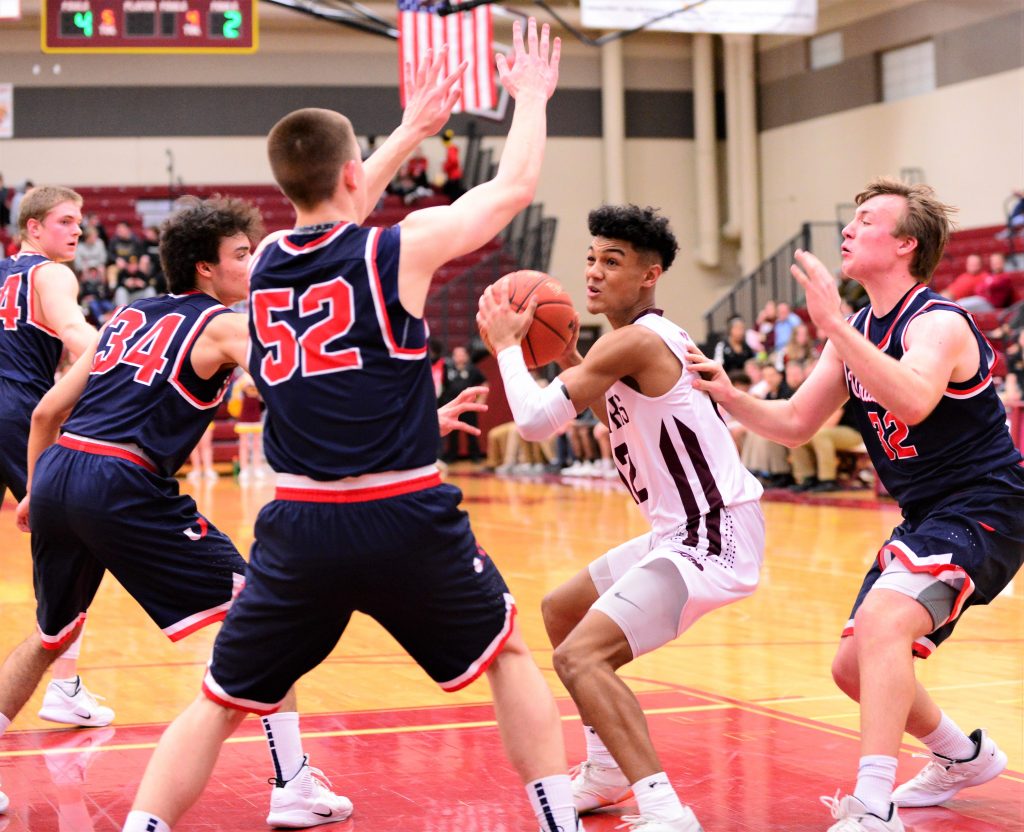 Ankeny coach Brandt Carlson was thrilled with the way Crews adjusted when the Hawks' final play didn't go as planned.
"We were trying to run the clock down and we were trying to run a set where Jaron screens for Braxton, and it kind of went the other way and Braxton set a great screen," Carlson said. "We had a lot of practice stuff (Wednesday) and Jaron hit a bunch of crazy shots, so it's just funny how that works. He was confident and knocked it down."
The win allowed Ankeny to sweep the season series against Urbandale, improving the Hawks to 4-3 in the conference and 9-4 overall. It was the eighth loss in nine games for the J-Hawks (0-7, 3-10), whose spiral began with a 62-52 loss to Ankeny on Dec. 14.
"A win is a win," Carlson said. "It was kind of a drag-out fight most of the night for us. We weren't playing well offensively, and we tried to press and do some things and it just wasn't working for us. We just had to find a way to win, and fortunately we did."
The Hawks overcame an ankle injury to leading scorer Dillon Carlson, who is averaging 13.2 points per game. The senior guard left the game in the first half after scoring four points and did not return.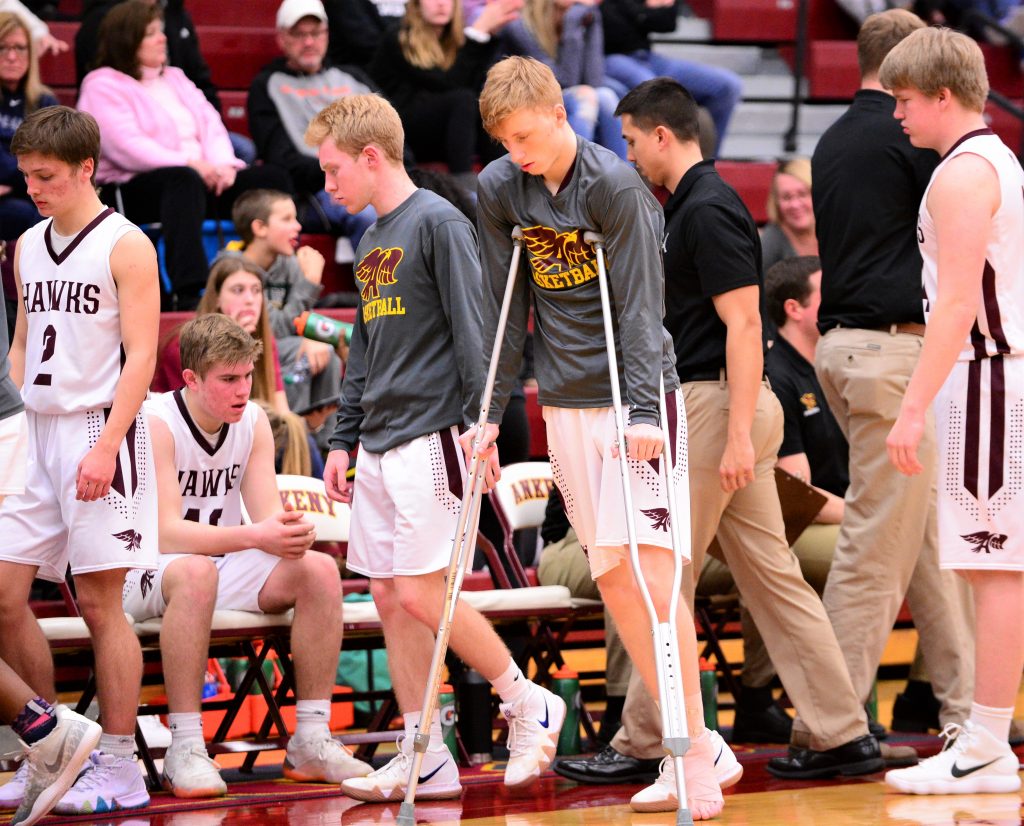 "Dillon shot from the corner and a guy came underneath him, and he landed on his foot," said coach Carlson. "I don't think it's a terrible sprain, but it was significant enough with some swelling that he couldn't come back. We just needed some other guys to step up, and they really came through for us. Jaxon Smith really carried us in the second half."
Smith led Ankeny with 17 points. He had scored a season-high 19 points in the Hawks' loss at Valley on Tuesday.
Jordan Kumm had 10 points, three assists and four steals. Drake Bennett came off the bench and grabbed a team-high five rebounds.
"The guys showed a lot of toughness and resiliency," Carlson said. "I'm really proud of them."