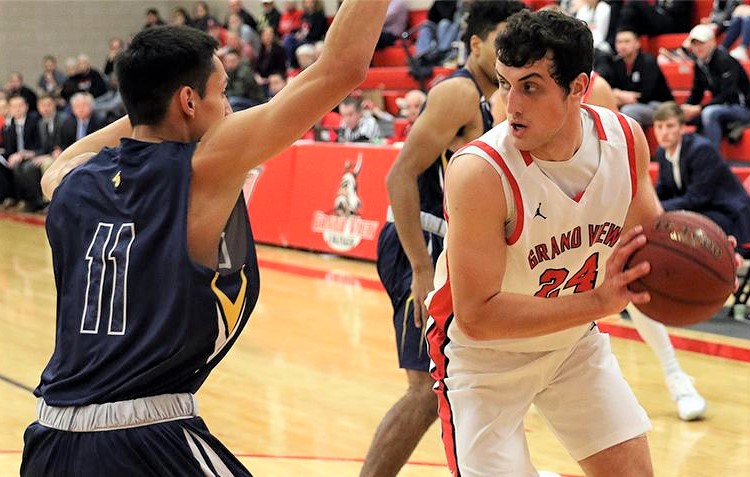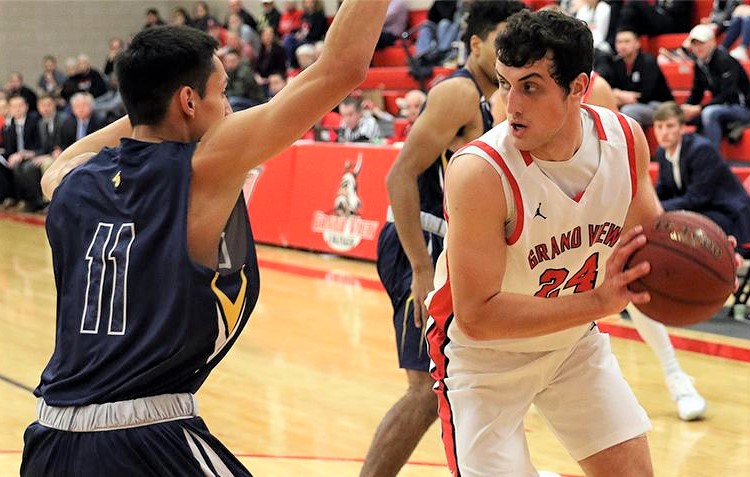 For much of his college basketball career, Jordan Brunkow has been a role player at Grand View, providing a little bit of everything for the Vikings.
Now a senior, Brunkow has emerged as a potential star in his final season.
The 6-foot-5 wing player received a pair of awards this week after leading Grand View to wins over two nationally-ranked opponents. He was named the NAIA Division I player of the week, a first for the program, and was also selected the Heart of America Conference player of the week, becoming the second Viking to earn the honor both this season and since joining the league.
"I would say those were my best games back-to-back in my collegiate career," said Brunkow, a former Ankeny Centennial standout. "It happened to be against two very talented teams."
On Thursday, Brunkow scored a game-high 29 points to lead Grand View to a 73-69 overtime victory against No. 2 William Penn in Des Moines. He went 12-of-19 from the field, including 3-of-7 from 3-point range, while playing 43 of the 45 minutes.
Brunkow then had 22 points on Saturday as the Vikings rolled to a 90-75 triumph at No. 24 Central Methodist. He averaged 25.5 points for the week while shooting an impressive 66 percent from the field and 40 percent from behind the arc.
"Up until a few games ago, I had been up and down this season trying to find a rhythm, but the initial idea from the (coaching) staff was that I need to be around that 15 points per game average to give us the best chance possible to win," Brunkow said. "I would say I have a little bit bigger of a role to score this season due to losing two all-American players from the previous year."
Grand View head coach Denis Schaefer was also named the NAIA coach of the week after the Vikings improved their records to 6-8 in the conference and 10-9 overall. The Grand View defense held William Penn's top-10 scoring offense to 24 points below its season average.
Two days later, the Vikings put on an offensive show, shooting 61 percent from the floor and 47 percent from behind the arc.
"I think we have pretty balanced scoring from our starting group so anyone can have a big night on our team, but I would say our coaching staff still wants me to be more aggressive on the offensive end and that's what I've tried to do in the previous games," Brunkow said.
Grand View will host No. 7 Benedictine College on Thursday at 7:30 p.m. This will be the fourth straight ranked opponent that the Vikings have faced.