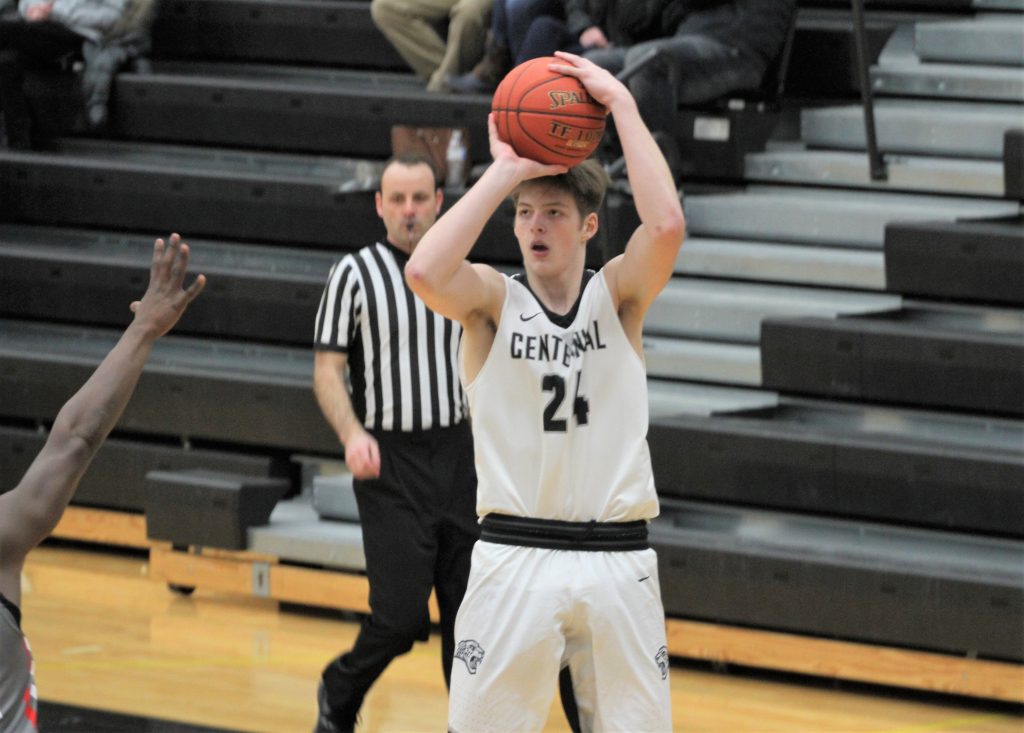 Ankeny Centennial's double-digit lead started slipping away on Monday in a Class 4A boys' basketball substate quarterfinal.
That's when seniors Lathan Brandt and Garret Severseike scored two of the Jaguars' biggest baskets of the game.
After visiting Fort Dodge went on a 9-0 run to pull within 37-34, Brandt drove to the hoop on a fast break and made a layup with 4 minutes 46 seconds left to play. It ended a scoring drought that saw the Jaguars miss four straight free throws and commit several turnovers.
"I just wanted to attack the hoop," said Brandt. "There were times I settled–taking some jump shots when I should have attacked–so I just really wanted to attack in transition. I saw an open lane so I took it."
Fort Dodge answered with a basket by Jace Peterson, closing the gap to 39-36. But the Dodgers could not get any closer.
On Centennial's ensuing possession, Severseike took a pass in the corner from Preston Kelling and made a 3-point goal with 3:37 left. It was one of Kelling's six assists on the night.
"Sometimes you've just got to make a play," Severseike said. "We were doing that all game–we just needed one to drop in. We were going through a little tough skid."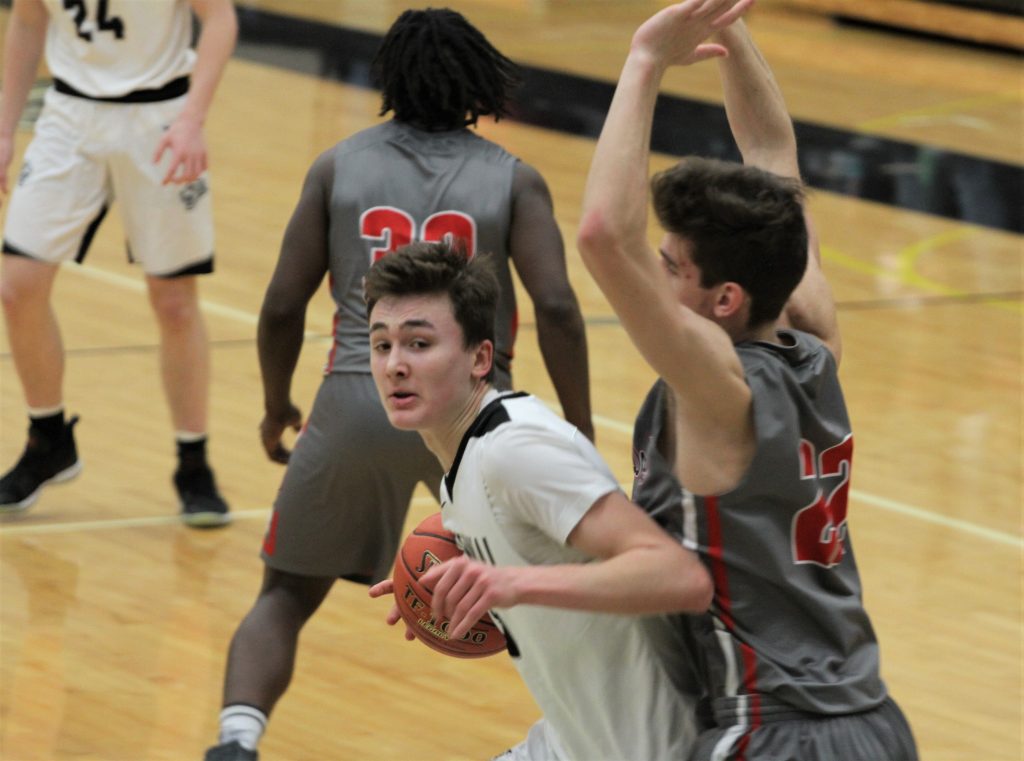 Severseike's second 3-pointer of the game sparked a 17-4 run that allowed Centennial to pull away for a 56-45 victory, its fifth in a row. The Jaguars (9-12) advanced to a substate semifinal on Friday at Waukee (18-2).
"We just need to keep it going," said Centennial coach Bob Fontana. "We're doing a good job of playing together, and tonight we had good balance."
Cody McCullough led Centennial with 13 points and nine rebounds. Brandt had 11 points, Severseike chipped in 10, and Micah Johnson added nine points, six rebounds and three blocks.
Jordan Jackson had a game-high 18 points to lead Fort Dodge, which ended the season at 8-14. Peterson added 10 points despite suffering severe abdominal pain in the second half that required treatment afterwards.
"Jace gutted out a tough performance, playing through the pain," Dodgers coach Tom Daniel told the Fort Dodge Messenger. "We had to drop Jace off at the hospital (with a possible hernia) in Ames."
Brandt had seven of his points in the first quarter as Centennial jumped out to a 16-8 lead. The Jaguars were effective in attacking Fort Dodge's zone defense.
"I felt pretty good in the first quarter," Brandt said. "I was just trying to come out and do my thing–look for open shots and attack the hoop."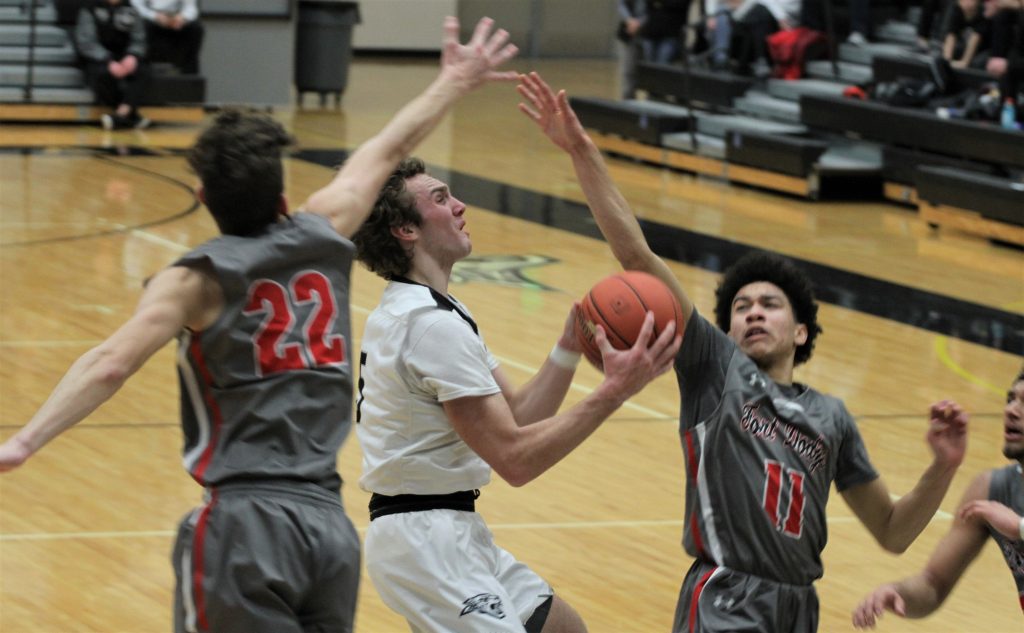 The Dodgers, meanwhile, struggled to score against Centennial's zone defense. They had just five baskets in the first half as the Jaguars built a 24-15 advantage.
"We like using that zone with our size and trying to get Cody and Micah down low to get a bunch of blocks, and we can get out and run with our guards on the outside," Severseike said.
The Jaguars played a man-to-man defense most of the season.
"We've been working on (the zone)," Fontana said. "We haven't ran a lot of it until the last couple of weeks. We still have some things to work on, but it's coming."
Centennial increased its lead to 28-15 after McCullough opened the third quarter with a pair of baskets. The Jaguars later got five straight points from reserve guard Caleb Van Meter to make it 37-25 before Fort Dodge rallied.
"Both Caleb and Brady (Petersen)'s minutes off the bench were huge, and I thought Ben Breeding gave us a big lift defensively late as well," Fontana said.