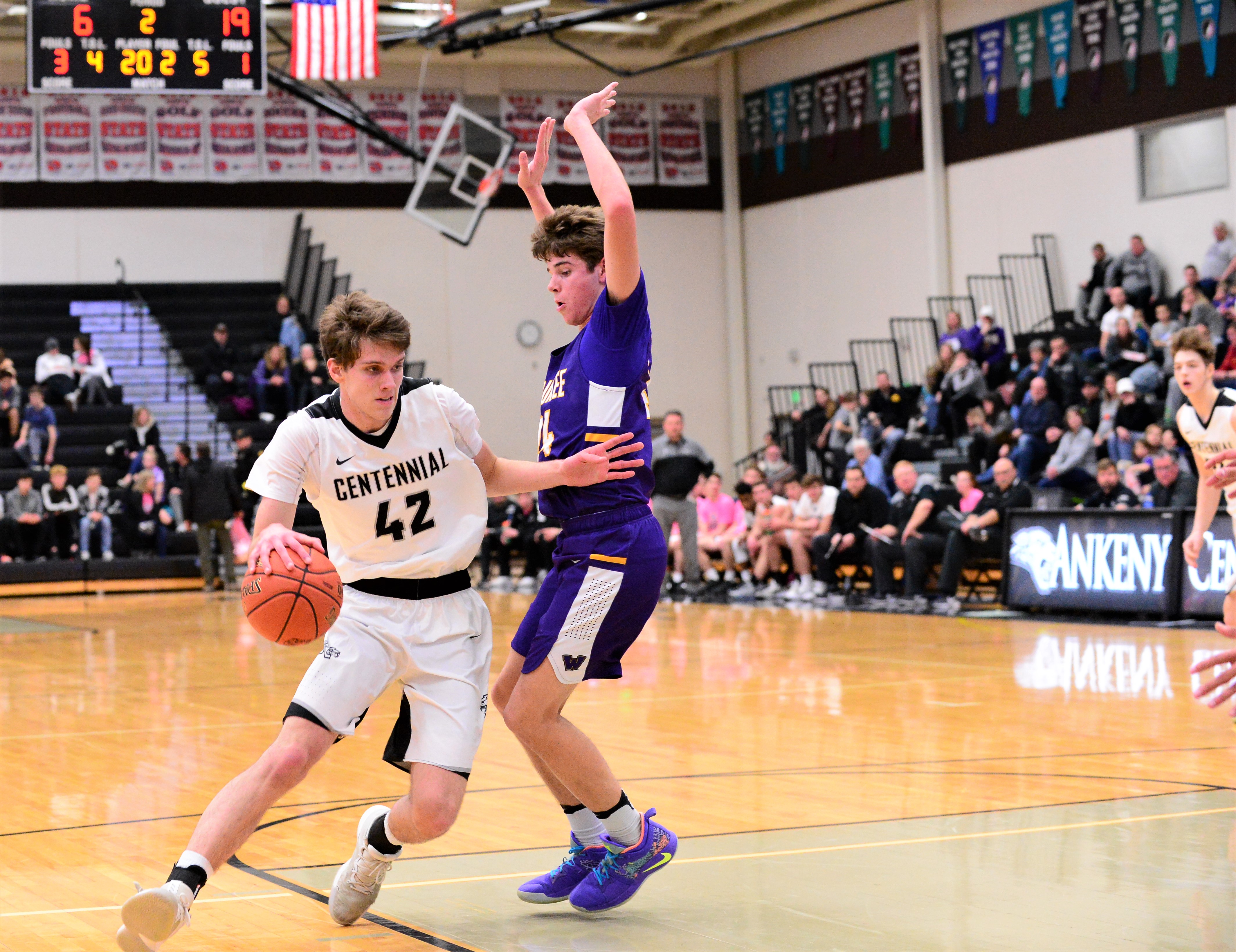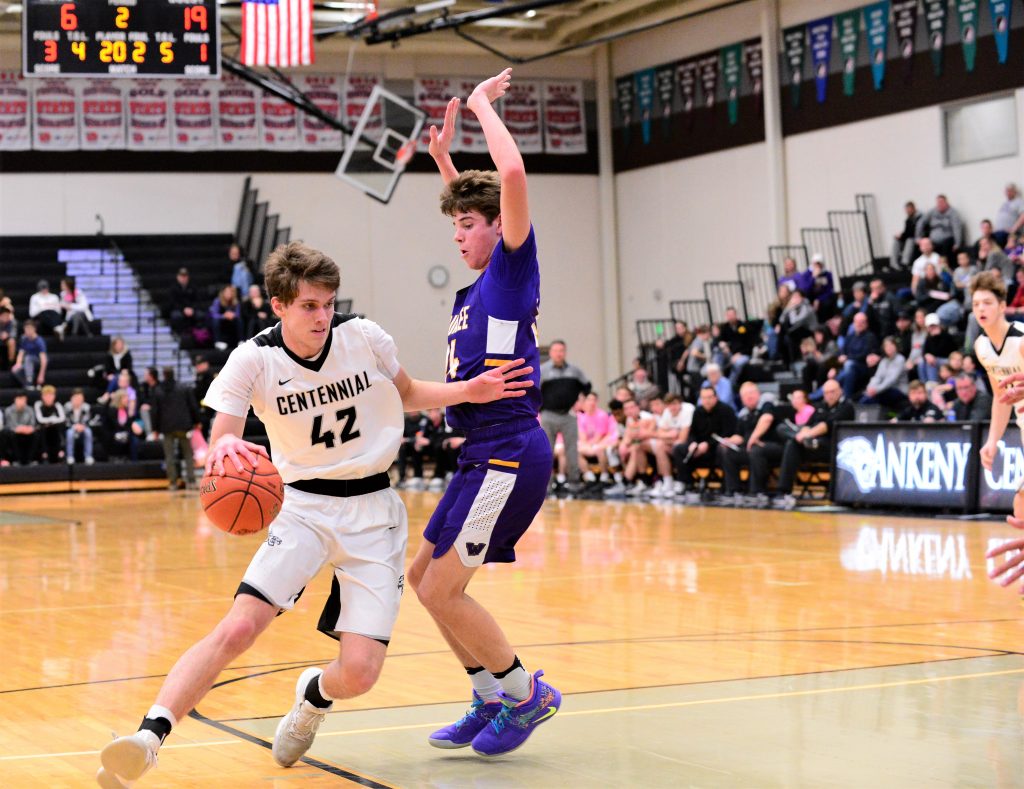 There won't be any pressure Friday on the Ankeny Centennial boys' basketball team.
The Jaguars will be a heavy underdog in a Class 4A substate semifinal at Waukee, but don't tell the Centennial players that they don't have a chance.
"If anyone is dumb enough to pull it off, it's us," said senior guard Garret Severseike. "Let it fly, baby."
Top-seeded Waukee is one of the favorites to capture the Class 4A state title. The Warriors (18-2) started out 15-0 before losing two of their last five games to close out the regular season.
Waukee posted a 59-36 victory at Centennial on Jan. 26, when the Warriors made 8-of-21 3-point attempts.
"You've got to play very smart," said Centennial coach Bob Fontana. "They are one of the highest basketball IQ teams in our league. They're long and talented–they've got 4 college kids on their team–so we've got to identify their shooters."
Centennial (9-12) is riding a five-game winning streak. The Jaguars defeated Fort Dodge, 56-45, in a substate quarterfinal on Monday.
After Fort Dodge closed the gap to 37-34 midway through the fourth quarter, Centennial got a layup from Lathan Brandt and a 3-pointer by Severseike to regain control.
"Those were big-time," Fontana said. "Brandt's drive was big, and Garret's 3 was huge."
Brandt had 12 points in the earlier loss to Waukee. He went 3-for-8 from behind the arc, but his teammates combined to go just 1-for-7.
Brandt has averaged 11.6 points per game during the Jaguars' winning streak.
"We have nothing to lose to be honest. They have all the pressure," Brandt said. "I think we have a squad that can come out and really shock some people. Everyone's 0-0 at this point, so we just have to go out there and play hard."
Fontana said his team will have to compete on the boards. The Jaguars won the rebounding battle in the first meeting, 32-27, as Cody McCullough grabbed eight boards and Preston Kelling added seven.
"Rebounding is going to be huge, and we've got to take care of the ball," Fontana said. "We can't give them any free points."
The winner will play Johnston (15-6) or Des Moines Hoover (13-9) in the substate final on Tuesday at Ankeny.