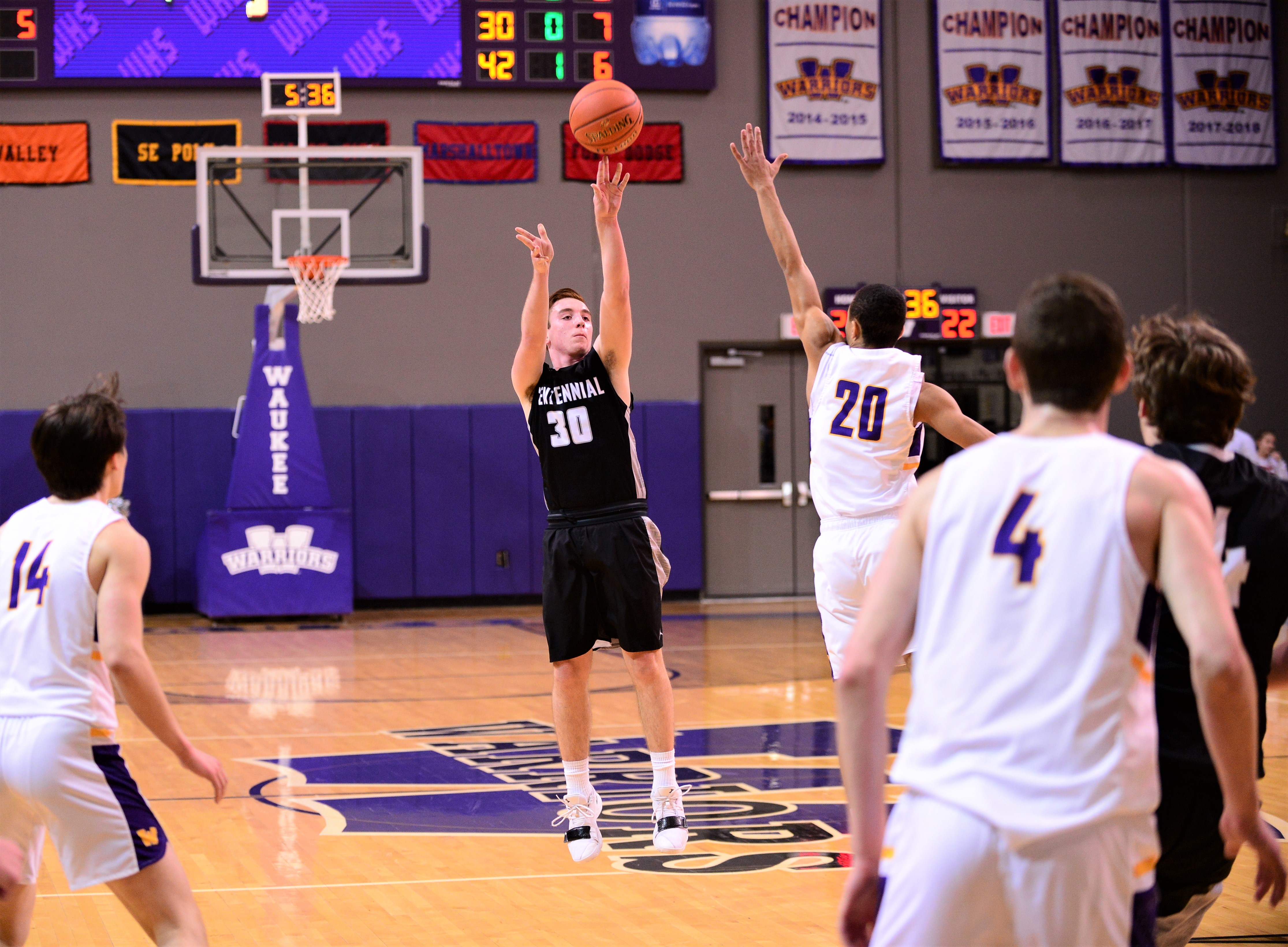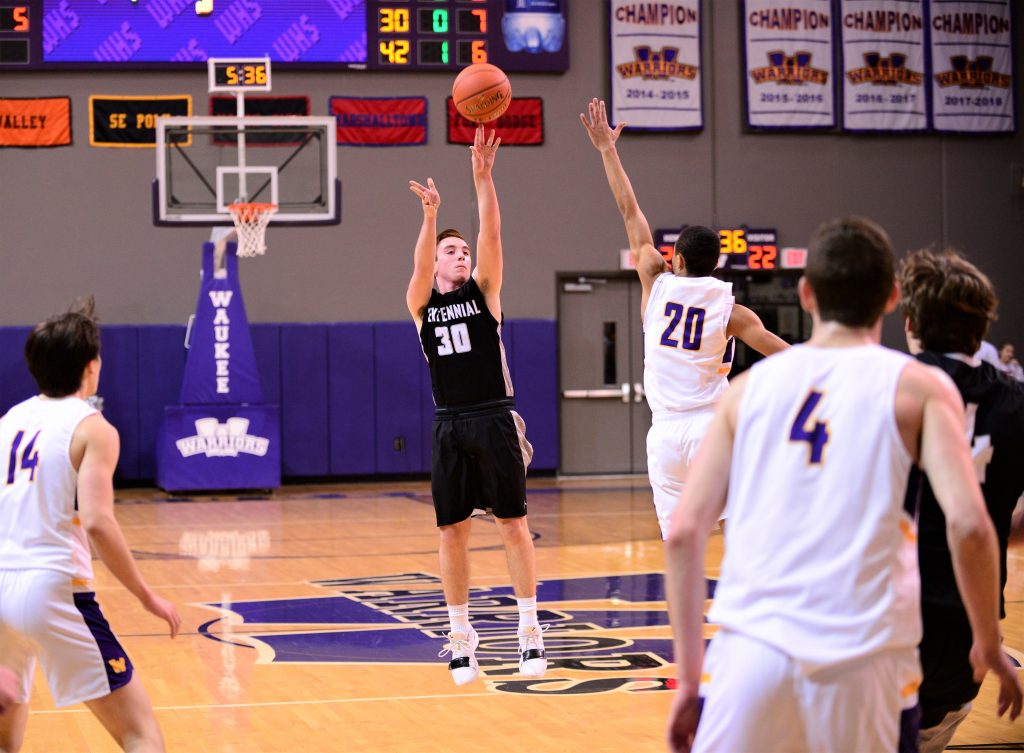 Senior guard Garret Severseike helped the Ankeny Centennial boys' basketball team to a 9-13 record. He scored 10 points on Friday as the Jaguars ended their season with a 68-53 loss at Waukee in a Class 4A substate semifinal.
Severseike averaged 4.2 points per game and placed second on the team with 14 3-point goals. He was third on the squad in assists with 25.
Here is some inside info on Severseike:
Your team had suffered a 59-36 loss to Waukee last month. What gave you the confidence that you could go over there and possibly pull off an upset?
A couple of us seniors just made it a mindset that we could beat them–we knew we were better than the first time we played them so we thought we could pull it off. We were really starting to gel as a squad the last three weeks, but knew we were heavy underdogs. There wasn't any "getting around" Waukee so we just told ourselves to give it everything we have and see which way the ball lands at the end of the night.
Your team led for much of the game and held a 53-51 advantage with 5 minutes left to play. Did you think you were going to close it out?
It sure looked like we could have. Our guys played unbelievably well and proved a lot of people wrong. Unfortunately, it just wasn't meant to be and the gas tank ran out by the end of the night. Credit to Waukee for sticking with their game plan and finishing more possessions in the second half than us.
After getting off to a 4-12 start, your team reeled off five straight wins before Friday's loss. What was the key to turning the season around?
We just didn't want to be remembered as "that team." Playing in Ankeny unfortunately comes with a lot of pressure, so hearing "you guys aren't very good" from classmates, teachers, and adults can do one of two things to you–crush you, or motivate you. We chose the latter.
Do you plan to attend any of the games at the state tournament? Who is your pick to win the Class 4A title?
I'll definitely be going to the state tourney this year. It's tough to pick a winner because the league is SO balanced this year, so I don't think I know which school other than it will be a CIML school.
You suffered a concussion during a loss to Marshalltown on Jan. 8 and missed the next four games. How did the concussion occur?
I remember going for a loose ball in the first quarter and one of their guys collided into the side of my head, and I went down pretty good.
What kind of symptoms did you have?
I could kind of tell right away that it was pretty nasty because it was a different kind of feeling than getting your bell rung in football. It took me awhile to find myself again. I needed to take my time and make sure my body was ready to return.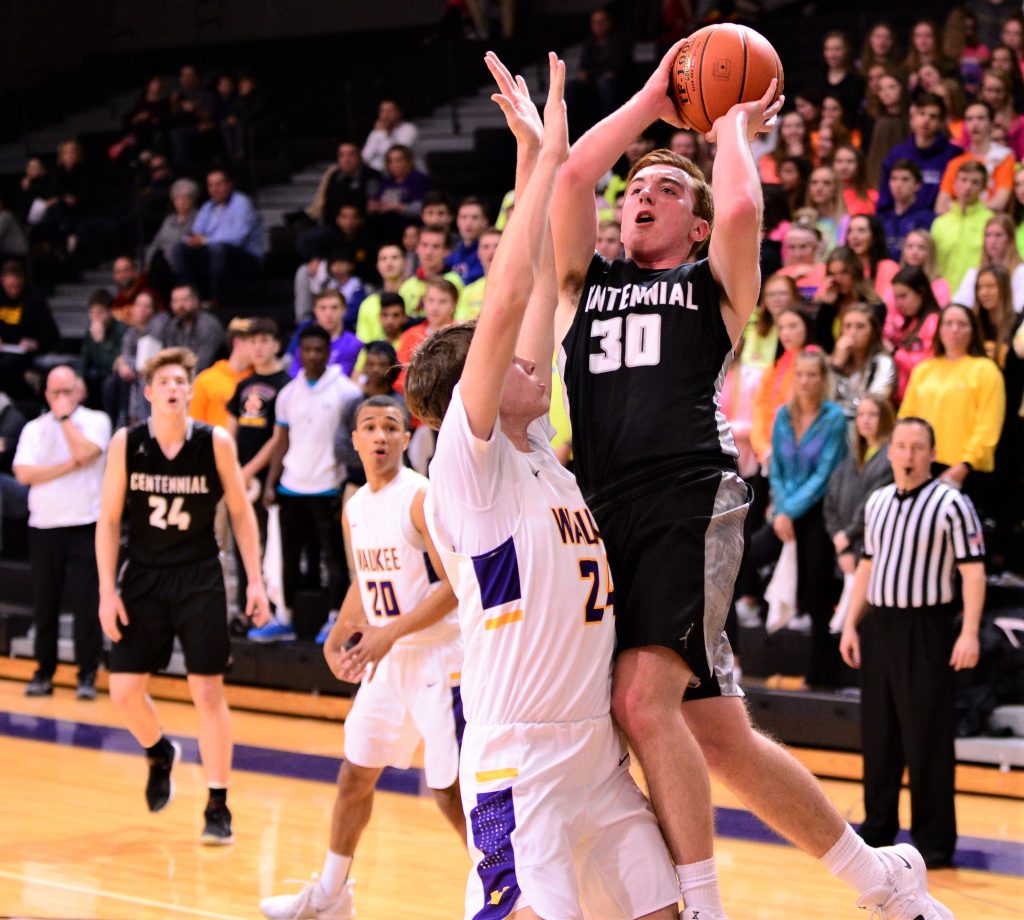 You sat out for much of your team's seven-game losing streak that included losses to Ankeny, Des Moines North, Dowling Catholic and Waukee. How hard was it for you to sit out, especially against your crosstown rival?
The first thing I told a coach after I got hurt was, "I'll never get to play against Ankeny again." Which in hindsight probably shouldn't have been the first thing on my mind, but anyone that knows me knows I'm a competitor and I would have done anything to get on the court sooner. However, it took my body awhile to recover but when I finally got back I couldn't have been more excited.
You tweeted after Friday's game that "it was an honor to wear @ankeny_jaguars across my chest the last 4 years..thank you to all the coaches and teammates I've had an honor to play for/with." What is your favorite memory from your high school career?
Definitely beating Dowling twice in football. It took our program awhile to get back to where we wanted it to be after the split. I think beating the only team to win a state title after Ankeny in 2012 not once, but twice, showed the entire state that Ankeny is back.
Your dad, Greg, has been one of your assistant coaches in both football and basketball. Has that made the experience even better for both of you?
I enjoyed every minute I got being able to play for my dad. It's hard to describe the connections you make when your dad is coaching to someone else, but he has helped me grow both as an athlete but more importantly a man.
Plans for next year?
I plan on attending Iowa State University. I'm hopeful to get a Student Assistant job there with the football team but if that falls through, some coaches back here at Centennial say they would love to have me come back here and help with eighth grade football. I will be studying History Education to eventually become a high school teacher and coach.
I see that you recently started doing a podcast. How did that come about?
My buddy and I have classes together the last part of the day so we just figured, "Why not record what we talk about?" I love what you're doing with the Ankeny Fanatic podcast so we just thought we'd give it a shot and see what happens.
What did you think of the latest controversy involving Hawkeyes broadcaster Gary Dolphin? Do you think he should have been suspended?
I'm a big Iowa State fan so I don't know much about it. I listened to the quote in question and was really confused and thought there was more to the story than just the 7-second clip I heard. Hopefully, there was more because what I heard I didn't think of in an offensive way at all.