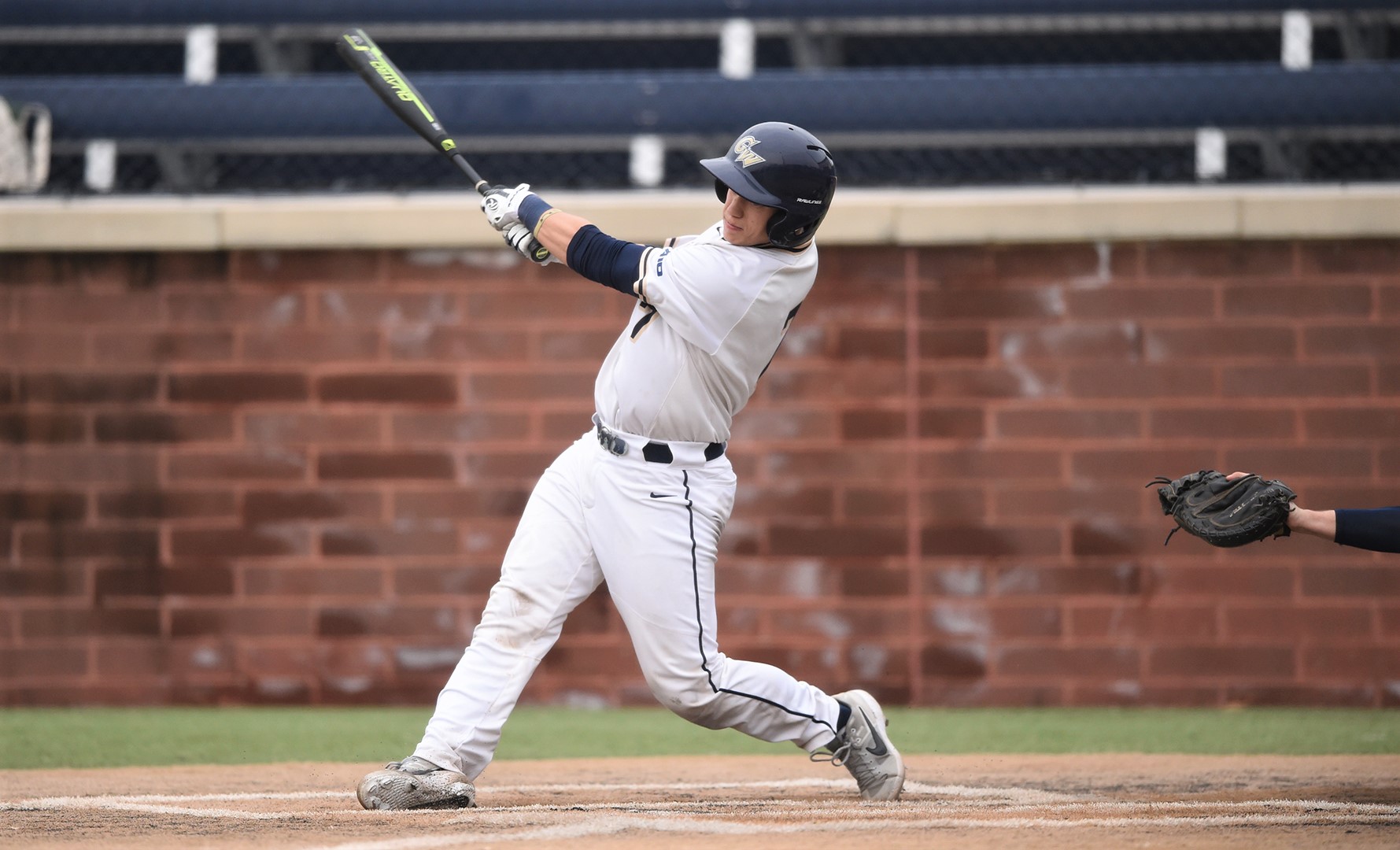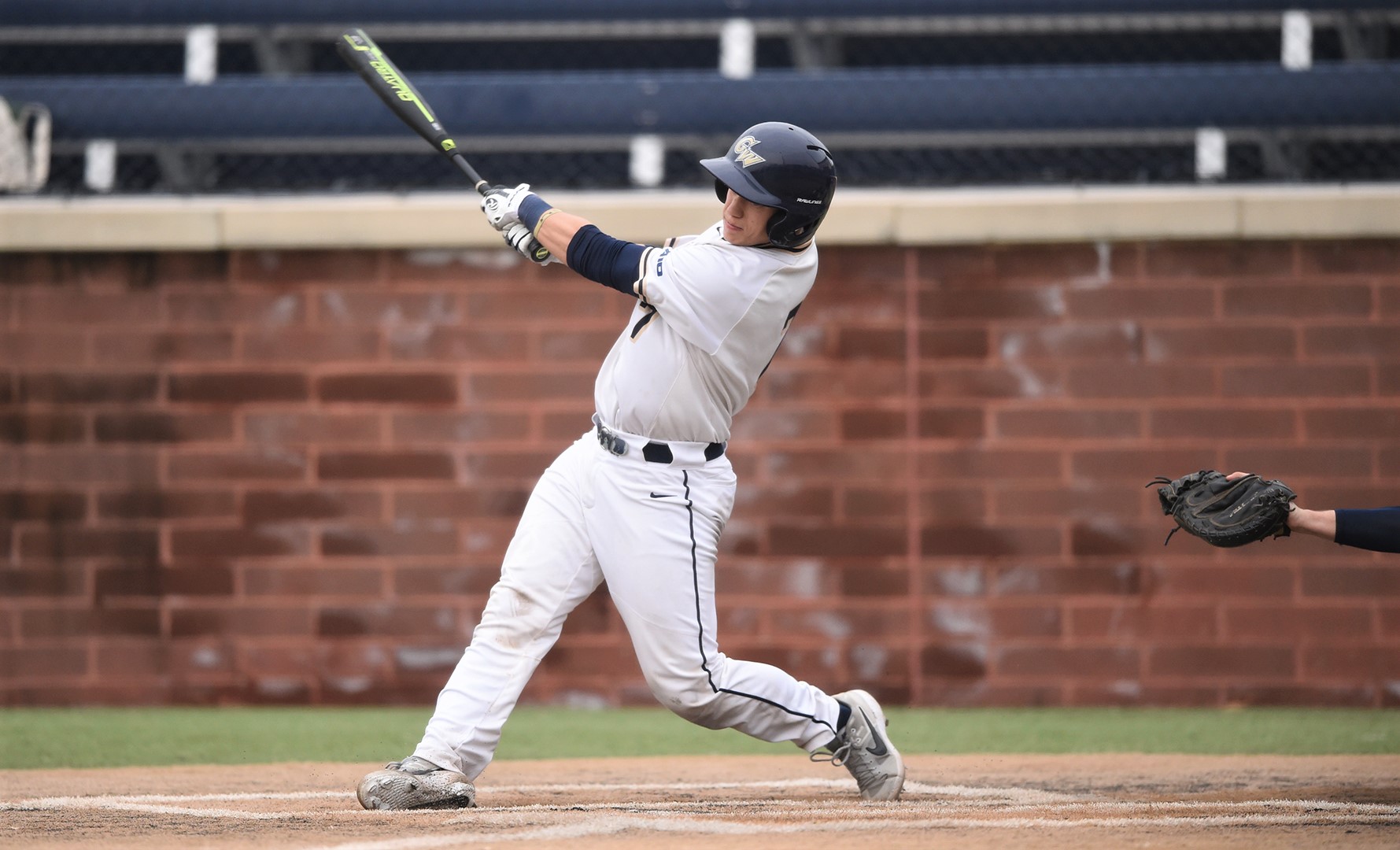 Among the new faces on the George Washington baseball squad is a former Ankeny catcher who has helped the Colonials become one of the top offensive teams in the nation.
Junior Greg Anderberg is in his first season at George Washington after transferring from Ellsworth (Iowa) Community College. He has played in 10 of the first 11 games with nine starts, helping the Colonials to a 6-5 record.
George Washington entered the weekend ranked among the nation's top 15 in runs per game. The Colonials pounded out 17 hits Friday as they opened a three-game series against UMass Lowell with a 9-6 victory at Tucker Field at Barcroft Park in Washington, D.C.
"Even though we're young and we've got a lot of guys who are new to the program, I feel like we have a lot of potential," Anderberg said after Friday's game. "We have a lot of good players, the program is growing, and I think we're about ready to start clicking and get on a roll here."
Anderberg is batting .250 with one double, one triple and eight RBIs. He has compiled a .988 fielding percentage.
Anderberg isn't the only Iowan on the George Washington roster. One of his teammates is Cal Stalzer, a former Valley pitcher who played at Kirkwood Community College in Cedar Rapids before joining the Colonials.
"I didn't even find out about GW until Cal did," Anderberg said. "I knew Cal a little bit because we played against each other in high school. He's a good guy, and he's actually my roommate now. So it worked out well for us."
Anderberg batted .313 during his sophomore season at Ellsworth in 2018. He had 11 doubles and two home runs while racking up 24 RBIs.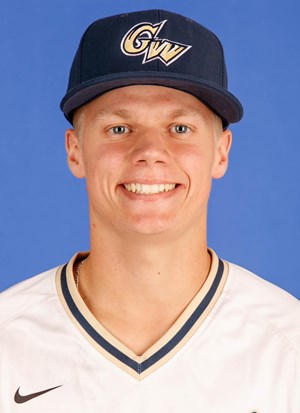 Anderberg said he picked George Washington over South Dakota State. Western Illinois, Nebraska-Omaha, South Carolina Upstate and Minnesota State were among the other schools that recruited him.
"I had several options I could choose from," Anderberg said. "It ultimately came down to the education I get here, the best baseball fit for me and the best baseball school. They have unbelievable coaches here, and the hitting coach is phenomenal–he's a genius. In that aspect, it made the decision kind of easy at the end."
Anderberg was one of several Ellsworth players who ended up at the Division I level.
"I thought we had some pretty good players. I don't think our record showed it, though," he said. "We had four or five DI commits. My best friend is at Maryland right now, and he's hitting pretty well."
Anderberg played with the Waterloo Bucks in the Northwoods League last summer. He said that experience helped him with the transition to the Division I level.
"Going from (junior college) to this level of baseball, it's way more cut-throat," Anderberg said. "You don't have as much freedom. You're expected to know what you're doing and get it done. You don't need a babysitter or someone to help you along. You just have to get it done–get your work done."
Getting his work done has never been a problem for Anderberg, who was a three-time all-conference player in high school. Ankeny coach Joe Balvanz calls him one of the hardest-working players he's ever coached.
"He's one of the most self-motivated players I've ever had the privilege to coach," said Balvanz. "If you've ever watched him play, you can tell how much he loves the game of baseball. He's a first-there, last-to-leave kind of guy. I couldn't count the number of times I had an umpire seek me out during or after a game to tell me how much they enjoyed calling a game with him behind the dish. He has a competitive edge about him that I always admired. Greg is a tremendous ball player and an exceptional person. It's certainly no surprise to me that he ended up at the DI level.
"I'm very proud of him and excited to see his hard work pay off," he added.
Anderberg immediately earned a spot in the Colonials' starting lineup. In the season opener at Tulane on Feb. 15, he went 1-for-2 with a pair of walks in his team's 3-2 loss.
"I was told on my visit that I was expected to come in and play a role here," Anderberg said. "I knew I'd have to work for it, but I was expected to play a role."
The Colonials got off to an 0-3 start in New Orleans before returning to D.C. and sweeping a doubleheader against St. Peter's, 20-0 and 9-0, in their home opener on Feb. 22. They have won six of their last eight games.
Friday's contest was played in frigid conditions.
"We were supposed to get some flurries during the game," Anderberg said. "It really started coming down in the seventh inning, then it changed from snow to rain. But it doesn't snow as much here and when it does, it clears up right away. It's not nearly as bad as it is back in Iowa."