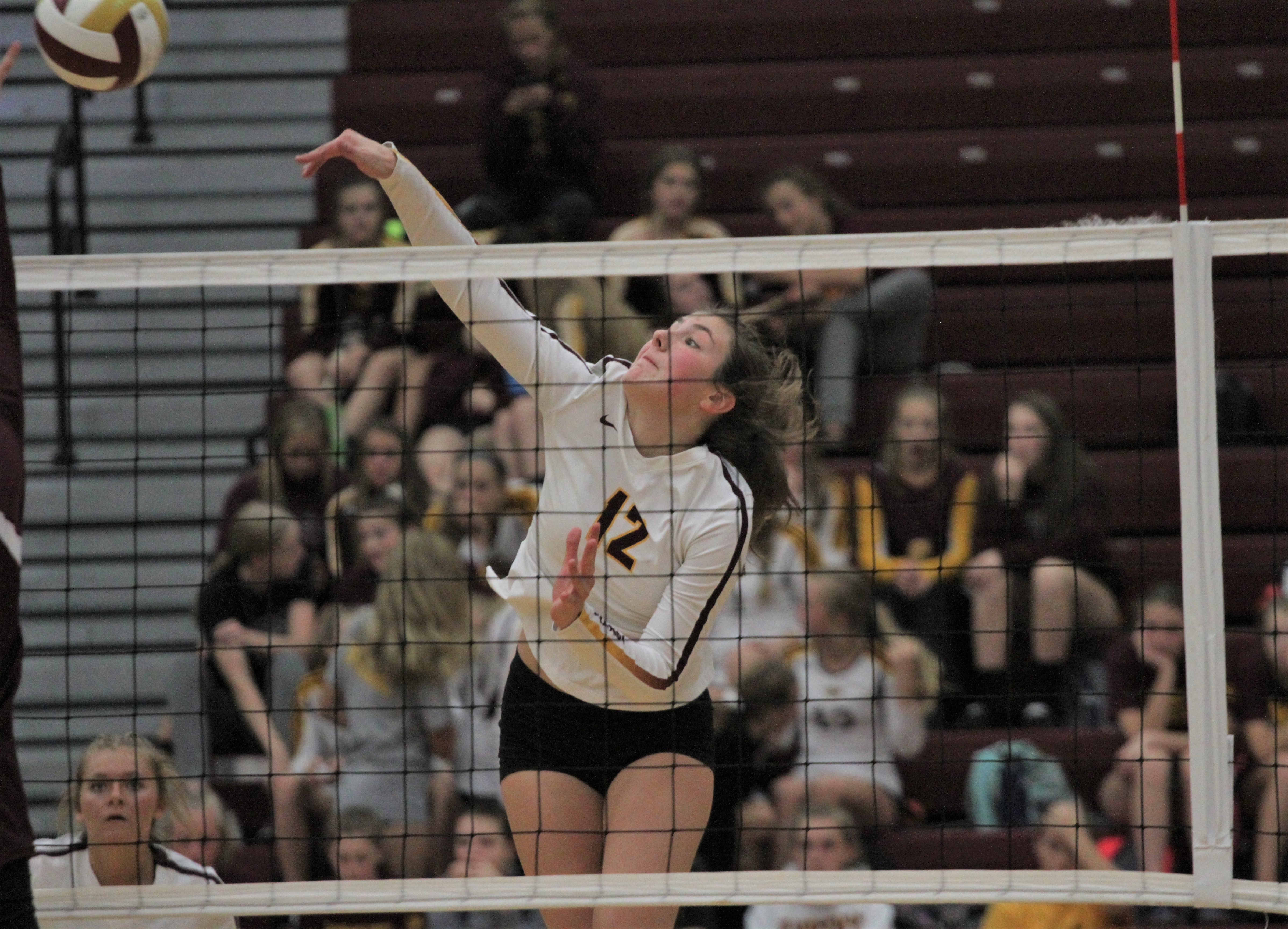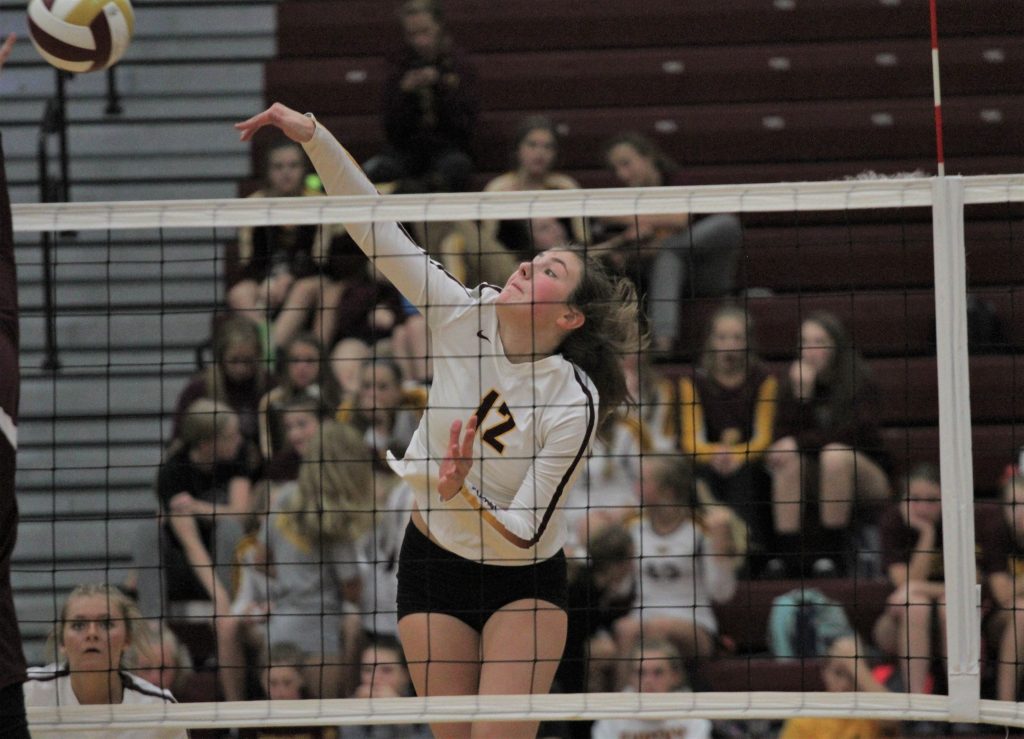 Ankeny's Isabelle Vacek has known for a long time that she wanted to continue her volleyball career at Wayne State College.
Earlier this week, the junior outside hitter made it official.
Vacek verbally committed to play for the Wildcats, beginning in the 2020 season.
"I'm so excited," said Vacek. "I've been wanting to go there forever, but I tried to visit (some other schools) to make sure that I made the right decision."
Vacek helped the Hawkettes to a 31-13 record and a berth in the Class 5A state tournament last fall. She had a team-high 348 kills while posting a .345 hitting percentage.
Vacek, who also racked up 82 blocks and 34 aces, received all-state honorable mention. She was also named to the Class 5A West all-district team and to the CIML Central Conference first team.
Vacek said she visited three other schools and talked to a couple of others before making her decision.
"I liked how (Wayne, Neb.) was a college town and it wasn't in a big city," Vacek said. "I liked that it wasn't too far away from home but far enough that it wasn't in my parents' backyard. I liked the girls–they were so much fun. I liked the coaching style, and I loved the campus. It just kind of felt right when I was there."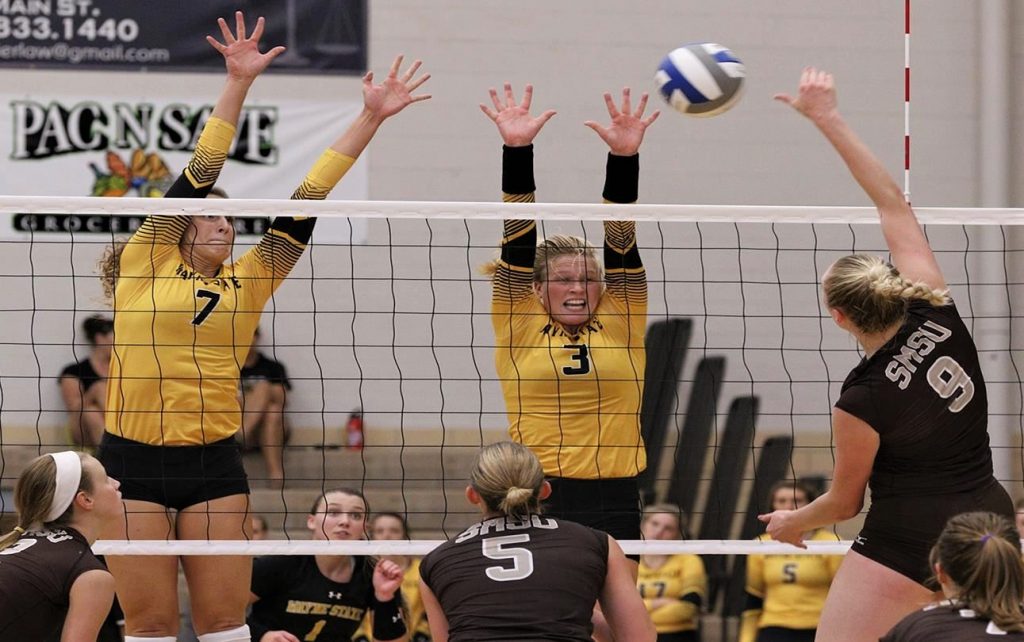 Vacek will be reunited with former Ankeny teammate Alyssa Ballenger, a sophomore outside hitter for the Wildcats. Ballenger placed second on the team last fall with 284 kills as Wayne State posted a 22-9 record, including a 13-7 mark in the Northern Sun Conference.
After Vacek announced her decision on Twitter, Ballenger tweeted to her: "Belle!! Cannot wait to be your teammate again! Welcome to the cat fam."
Vacek said she called Ballenger multiple times over the last several months in an effort to solidify her decision.
"I just asked her what the program was about and asked her how she found her fit," Vacek said. "That kind of helped me decide that I would like it there, too. I'm really excited to play with her again."