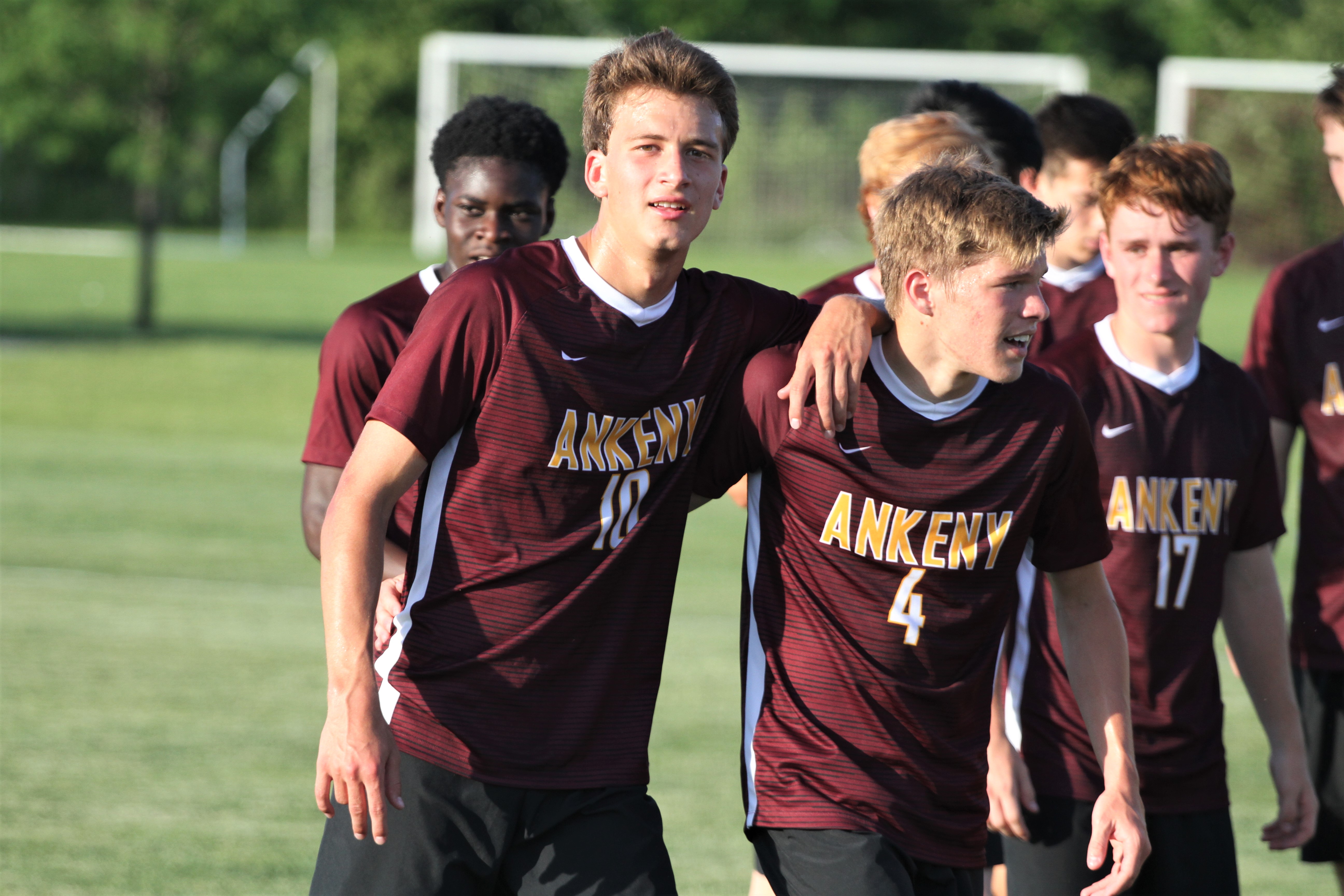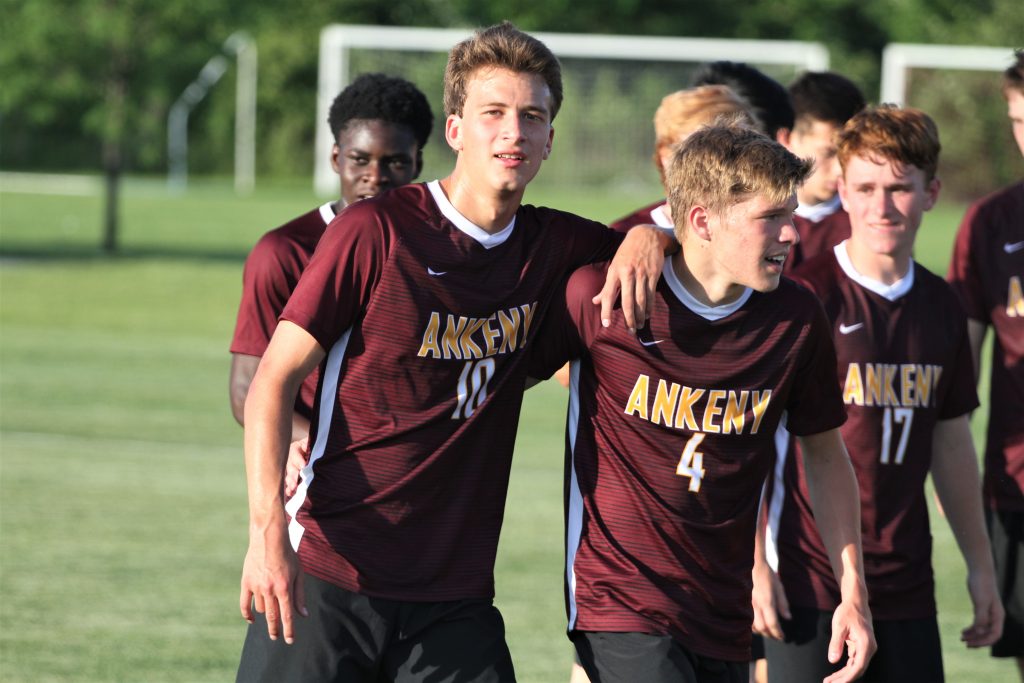 Senior midfielder Kolby Raineri is one of four returning starters for the Ankeny boys' soccer team. The Hawks will take a 0-2 record into Tuesday's home opener against Mason City.
Raineri scored 20 goals and had nine assists last season, when he led Ankeny to a 17-5 record and a third-place finish in the Class 3A state tournament. He was named to the all-tournament team.
Here is some inside info on Raineri:
Your team opened the season on March 30 with a 2-0 loss at Iowa City West and a 2-1 loss to Iowa City High in a shootout. What did you think of your team's performance?
I thought that those games did not accurately show the ability of our team. We have learned from it and are going to make the changes needed to get back on track and where we want to go.
Your team had defeated Iowa City West, 4-3, on your game-winning goal in double overtime in last year's Class 3A consolation final. Do you think the Trojans were pretty motivated to get some revenge?
I think so. Unfortunately, we were denied two goals–one for offsides and one for a foul–so the game was closer than the score says. I hope to see them again as the season goes on.
You've had a week off now to get ready for your next game. What has the team been focusing on during practice?
We have been focusing on changing our style of play. We started the season off by playing a 3-5-2 but after the first weekend we learned that our team is more suited for a 4-3-3. We have just been going over roles and what each player needs to do in order to get a win.
As a senior, are you trying to be a leader for the team?
Yes, I think all of the returning seniors on the team have stepped up and become leaders knowing that it's our last season. I also think last year had helped prepare me for this by knowing that we would be losing so many starters. Riley Wood and I have the captain's bands this year so we're trying to influence others to play at a high level that was demanded from us last year.
In 2018, you and teammate Charlie Pritchard combined for nearly 40 goals, and coach Jordan Burns has called the two of you "the best duo in the state." How does that make you feel?
It makes me feel good but also motivates me to prove myself again. Having Riley playing our defensive mid again this year really helps me feel confident in having the freedom to play more attacking.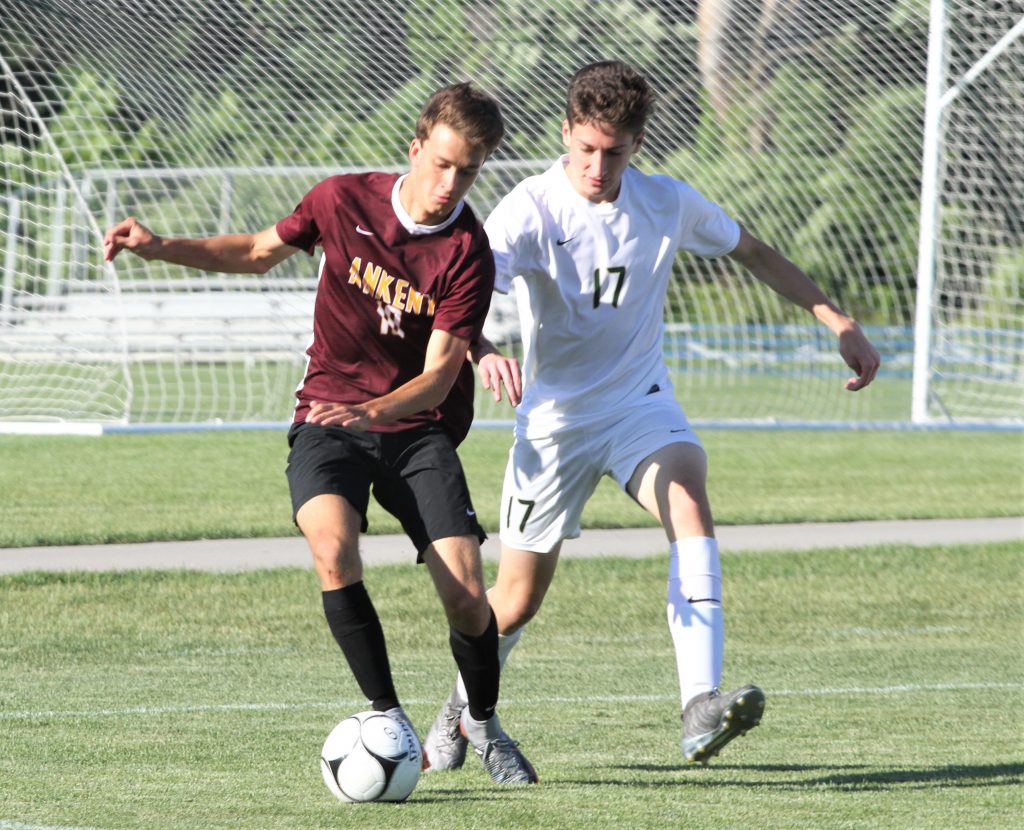 Coming off a third-place finish in the state tournament, your team is not going to sneak up on anyone this season. Do you think your team will get an opponent's best shot every night?
Yes, I expect every team to play their best against us. I think because we finished third last year teams will prepare differently for us and teams will be switching their formation to counter our (formation).
Do you have any individual goals for this season?
My goal is to just play the best I can to help my team go as far as we can while also beating Charlie in goals again.
What about team goals?
Our team goal is just like every other team's goal–to win state.
What is going to be the key for this team to reach its potential?
The key for our team is to make sure we get into the best shape we can. Our team has a lot of skill, but to win tough games we're going to have to outwork our opponents so conditioning is important. We also need to practice at a high intensity–we have only four returning starters from last year so getting the new seven players into the groove and prepared for the high intensity of the game will be important.
I know Charlie has committed to play for Central College next year. Where do you stand with your recruiting? Are you close to making a decision?
In my recruiting process I am down to my top two schools and am just trying to figure out which one is best for me and my family.
Do you know what you want to study in college?
I am undecided on a major in college, but leaning toward business or a science degree.