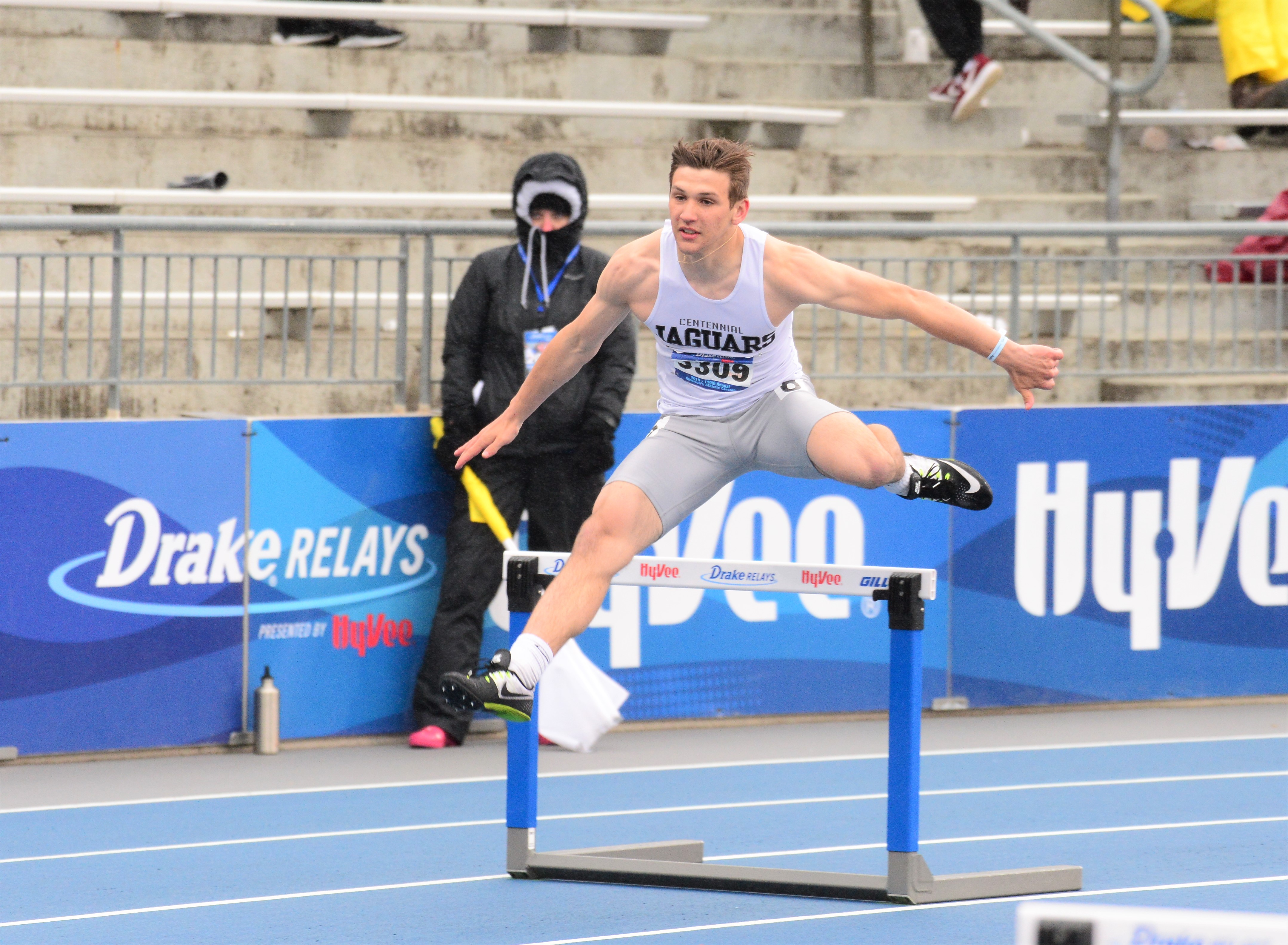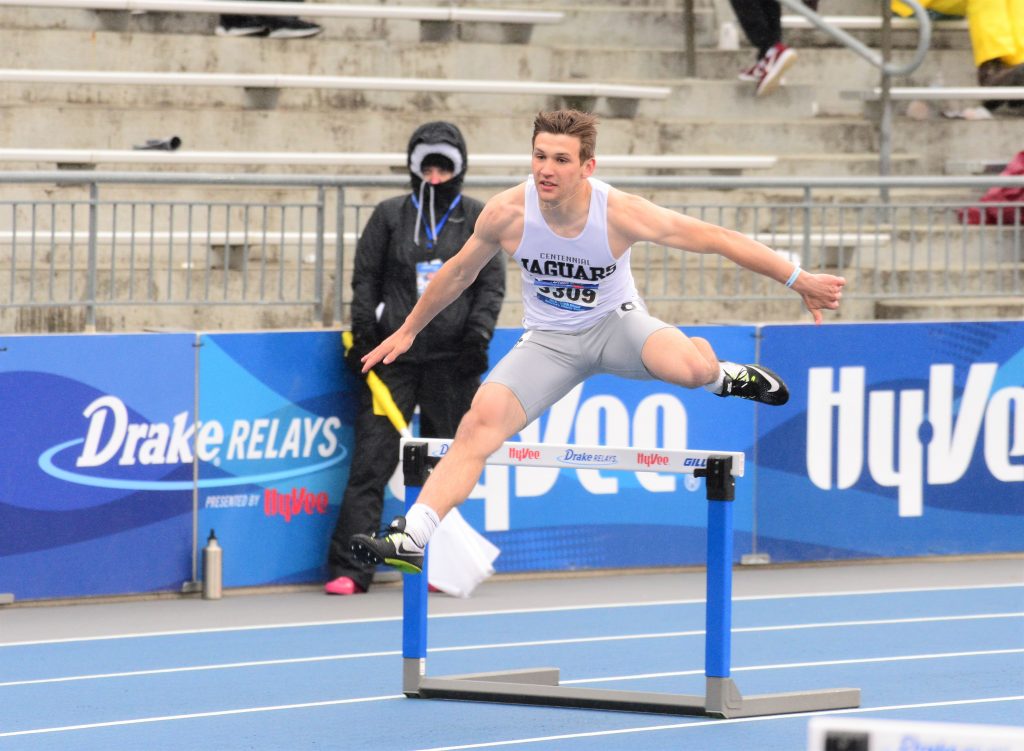 Ankeny Centennial hurdler Dylan DeAngelo didn't have much time to recover after running in the shuttle hurdle relay on Saturday at the Drake Relays.
It turned out to be a good thing.
About an hour later, DeAngelo raced to a fourth-place finish in the boys' 400 hurdles on a cold and rainy afternoon. The junior posted a time of 54.10 seconds, which set a school record.
"It was a PR, so I felt good," DeAngelo said. "I was still loose from the shuttle hurdle, so I wasn't that tired. I think (the race) would have gone the same way regardless."
Will Reemtsma of Davenport Central won the event in 53.60. He edged runner-up Tyson Vander Linden of Lynnville-Sully by .08 seconds.
DeAngelo got off to a fast start and led for much of the race.
"My coach said to get as far as I can with seven steps (between hurdles), so I did that," DeAngelo said. "I felt pretty good."
DeAngelo was nipped at the finish line by Thai Thompson of Dowling Catholic for third place. Thompson was clocked in 54.09.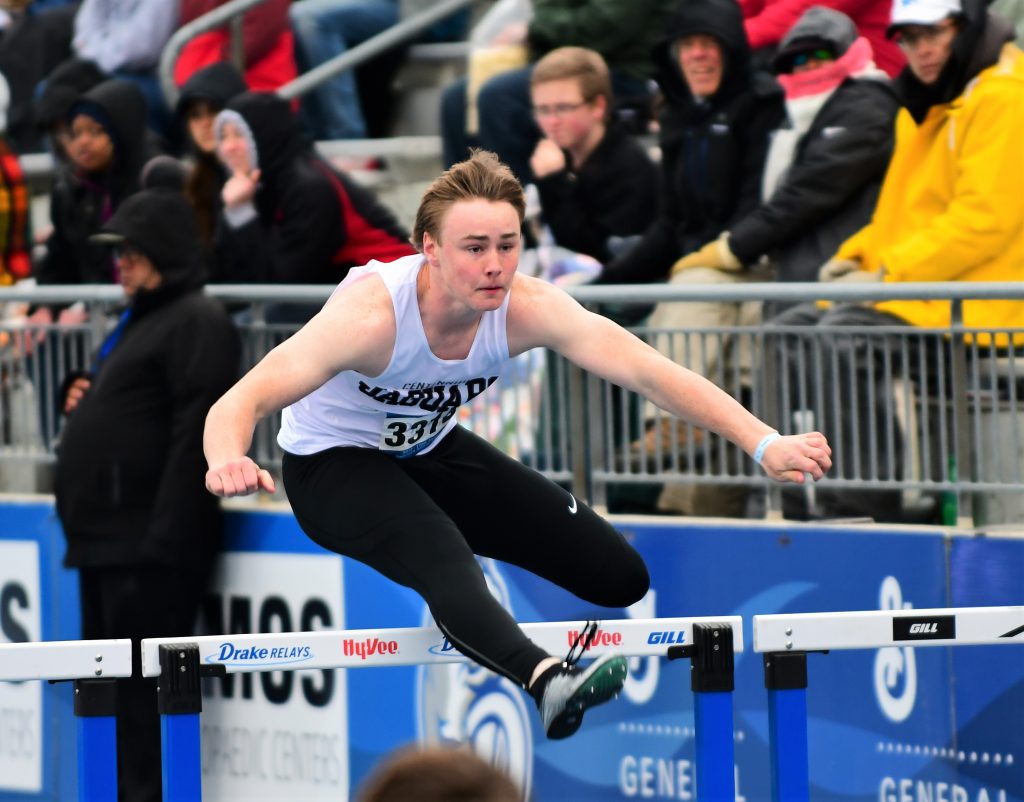 Earlier, DeAngelo helped the Jaguars to another fourth-place finish in the shuttle hurdle relay. He teamed up with Jon Wong, Tyler Johnson and Nathan Reinke to post a time of 59.45 seconds.
Cedar Rapids Kennedy won the race in 58.20, followed by Linn-Mar (Marion) at 58.56 and Ankeny at 59.02. Only four teams make the final in that event.
"Those are all good teams," Reinke said. "We can improve so much still. Hopefully, we can at conference this week."
Reinke said he's looking forward to running against the Hawks again.
"We want them back," he said.
Centennial also competed in the 4×100 relay on Saturday morning. The Jaguars placed 22nd overall with a time of 44.34 seconds.
That team consisted of Avery Gates, Reinke, Wong and Josh Decker.