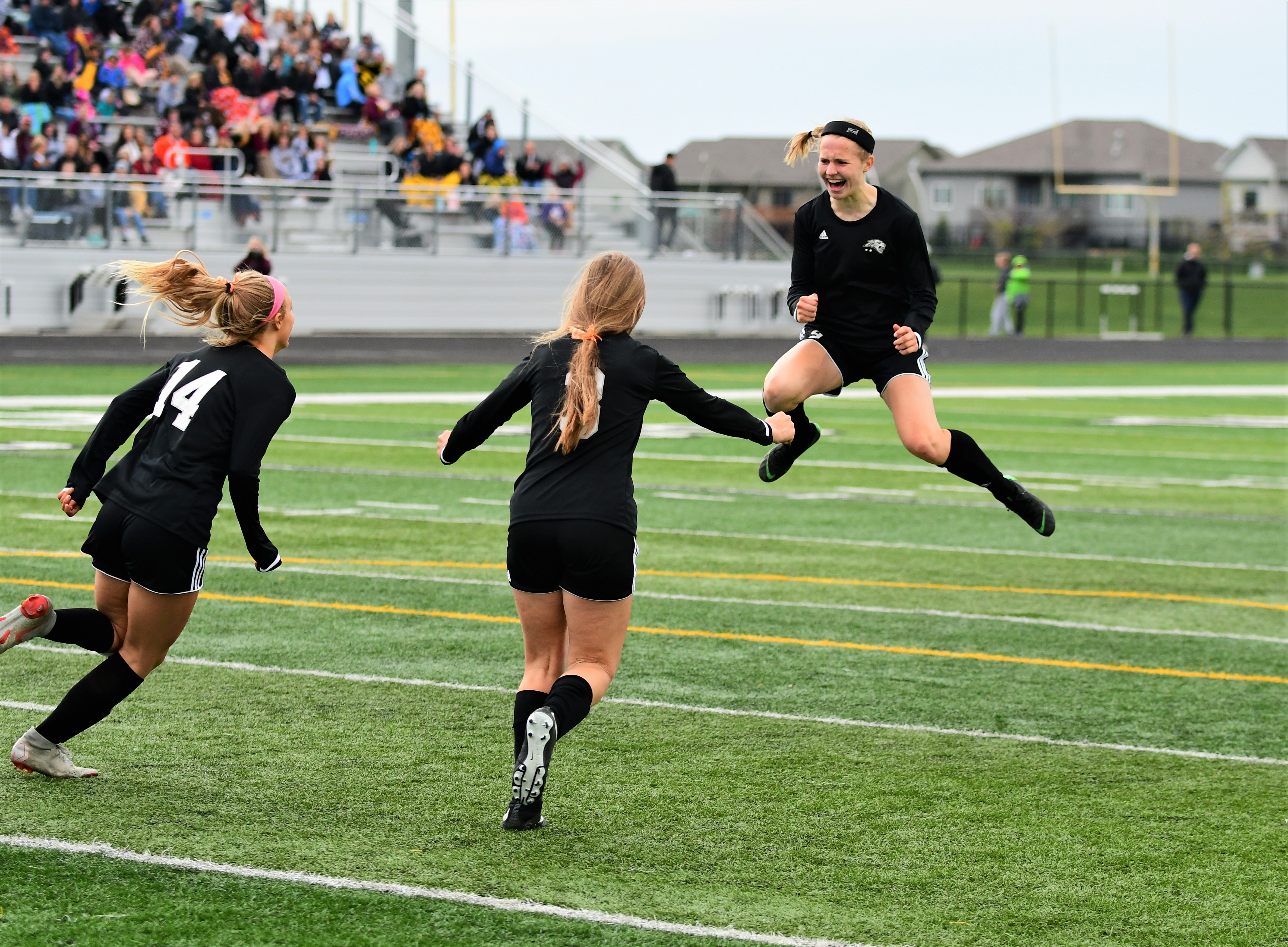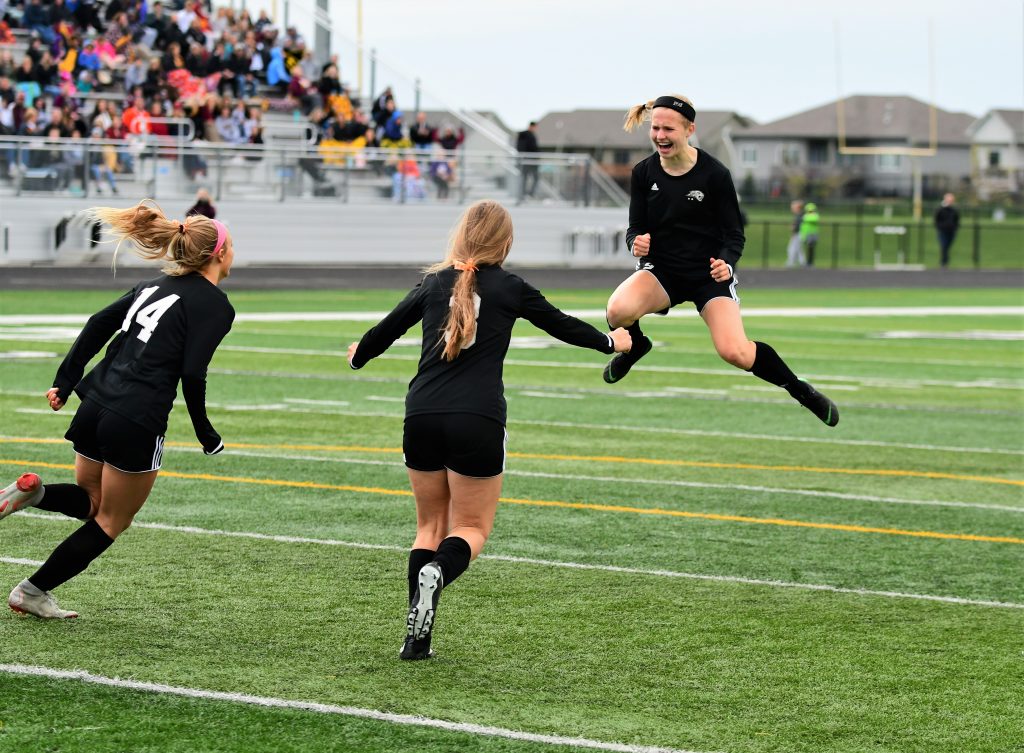 Chris Allen's game plan didn't go according to script on Tuesday night.
But somehow, his Ankeny Centennial girls' soccer team still emerged with a win over its archrival.
The sixth-ranked Jaguars got a goal from Elizabeth Overberg in the 45th minute and defeated No. 3 Ankeny, 1-0, in a CIML Central Conference showdown at Centennial.
"We had some injuries, and we had to make some adjustments that we probably weren't prepared to make," said Allen. "But the girls stepped up in those situations."
The physical game resulted in several players leaving the field with injuries at various times, including Centennial's Olivia Wee and Macy Epp. But the Jaguars relied on their depth to overcome the adversity.
Centennial senior Lizzy Johnson didn't like seeing anyone get hurt. She plays club soccer with some of the Ankeny players.
"We don't want to injure our friends," she said. "(But) we all worked really hard. I'm glad that we worked together to fix the problems when Olivia went off and when Macy went off."
The win was Centennial's fifth in a row over the Hawkettes and allowed the Jaguars to pull into a first-place tie with Ankeny atop the Central Conference standings. Both teams are now 2-1 in the league.
Ankeny junior Ashley Harrington said she wasn't surprised that the contest turned into a battle of attrition.
"It's a crosstown rivalry," she said. "You've got to expect injuries and physical (play). That's what it ended up."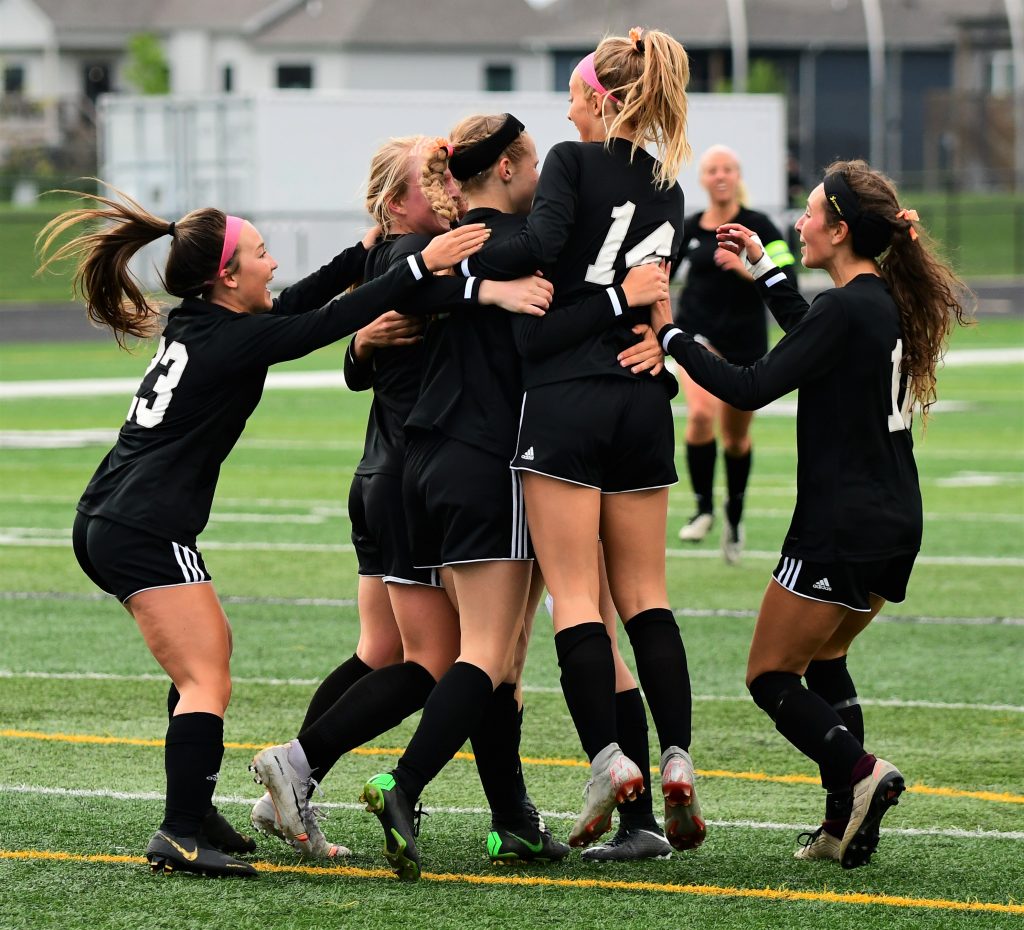 After a scoreless first half, Overberg got the game's only goal about 5 minutes into the second half. She scored off an Ankeny deflection for her fourth goal of the season.
"My team did all the work," said Overberg. "They passed it up and kept possession and slotted it down the end line. I just happened to be in the right spot to finish it for everyone else. They made perfect runs for that play."
The Jaguars (9-3 overall) then held off Ankeny (10-3) the rest of the way. The Hawkettes created numerous chances to score, but could not get the equalizer.
"I'm really proud of the girls. They gave us everything," said Ankeny coach Simon Brown. "I think (Centennial) came out a little more on fire in the second half and scored a goal, but I thought the last 30 minutes we really dominated them. We just couldn't get the ball in the back of the net. And if you don't score goals, you don't win games."
Centennial recorded its ninth shutout of the season. The Hawkettes, meanwhile, allowed just their seventh goal in 13 games.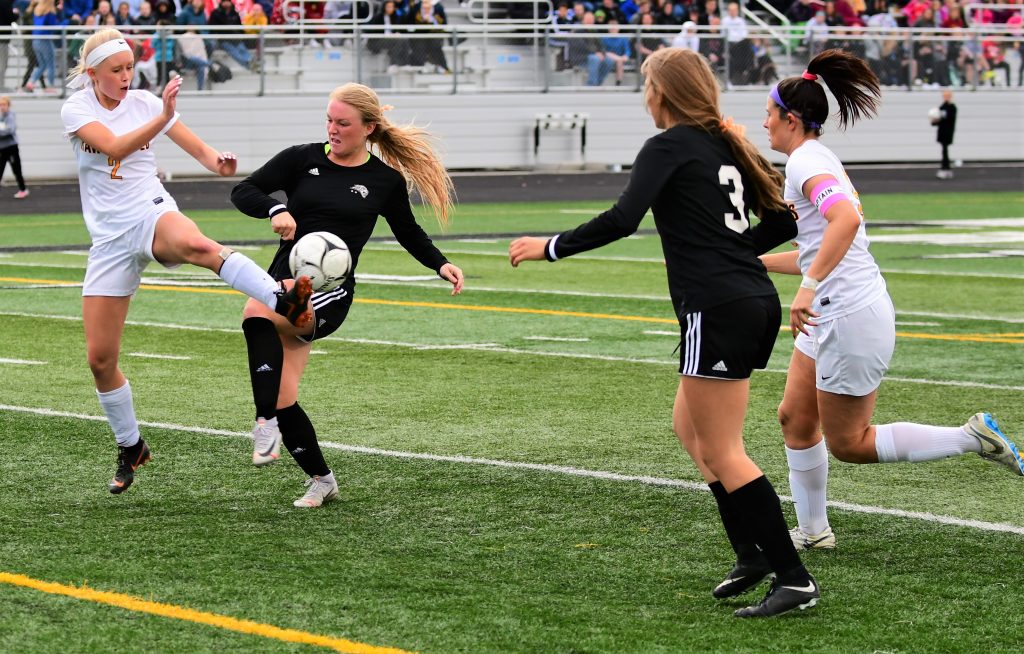 "These are two of the best defenses in the state," Harrington said. "I knew it would be tough (to score), but I had to have the confidence to do my best and try to get some opportunities up top. Unfortunately, I just didn't finish any of those."
The game was a rematch of last year's Class 3A final, which was won by Centennial, 3-2. Brown said his team wouldn't mind playing the Jaguars again.
"This game matters for the social aspect of it," he said. "And if we play them again, that's great. That means we've made it to the state tournament. And if we don't play them again, we can still go on to win a state championship."
Both teams will first try to win the conference title. They hold a half-game lead over the trio of No. 5 Dowling Catholic (2-2), No. 10 Johnston (2-2) and No. 15 Ames (1-1).
"It just shows how tough our conference is with the games that have gone down to PKs and this one going down to the end and Ankeny applying a ton of pressure," Allen said. "Hats off to them for that."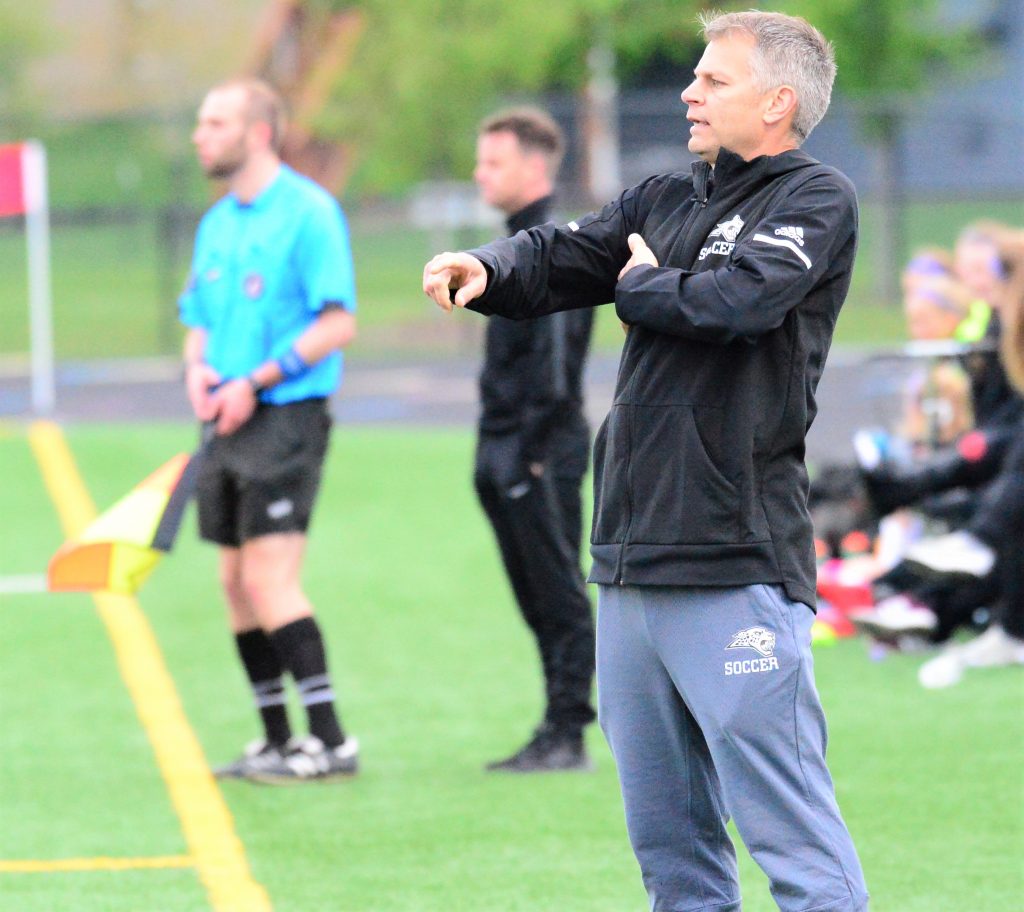 Overberg, a sophomore, did not play high school soccer last year. Tuesday's game was her first taste of the Jag-Hawk rivalry.
"It was really intense, but I really loved it," she said. "We've kind of had an edge to ourselves that we didn't have at the beginning of the season. Now that we know we can do it, we can bring it to every game."
Harrington said the Hawkettes are already looking forward to a potential rematch at Cownie Soccer Park.
"We're coming for them at state," she said.