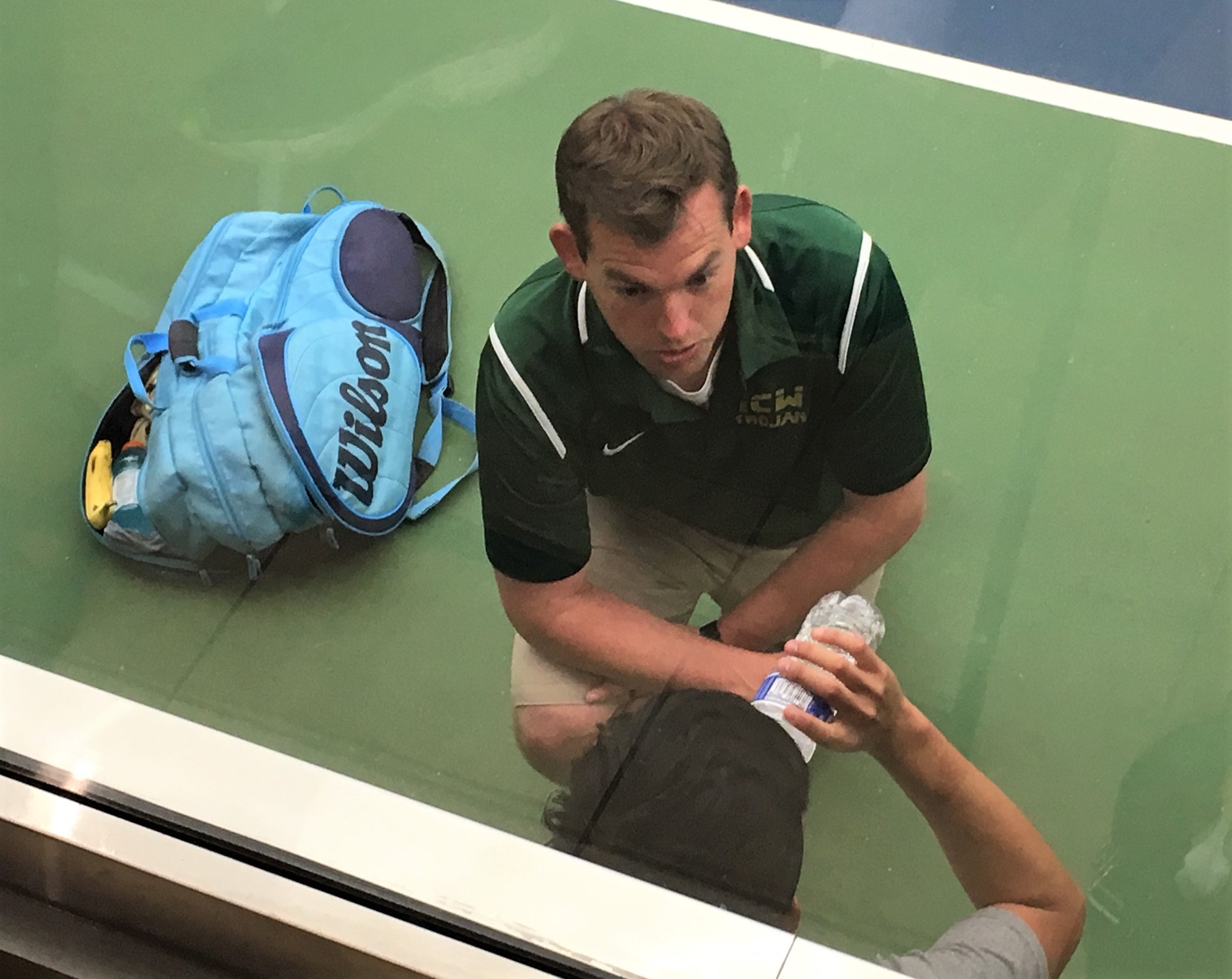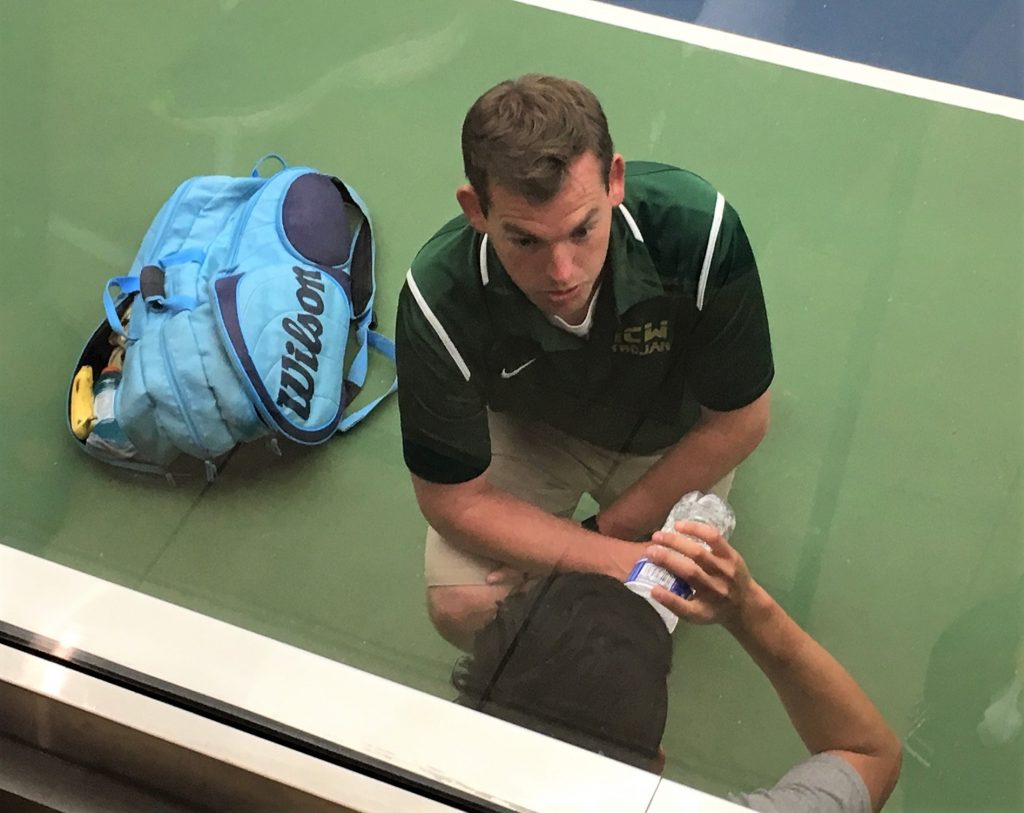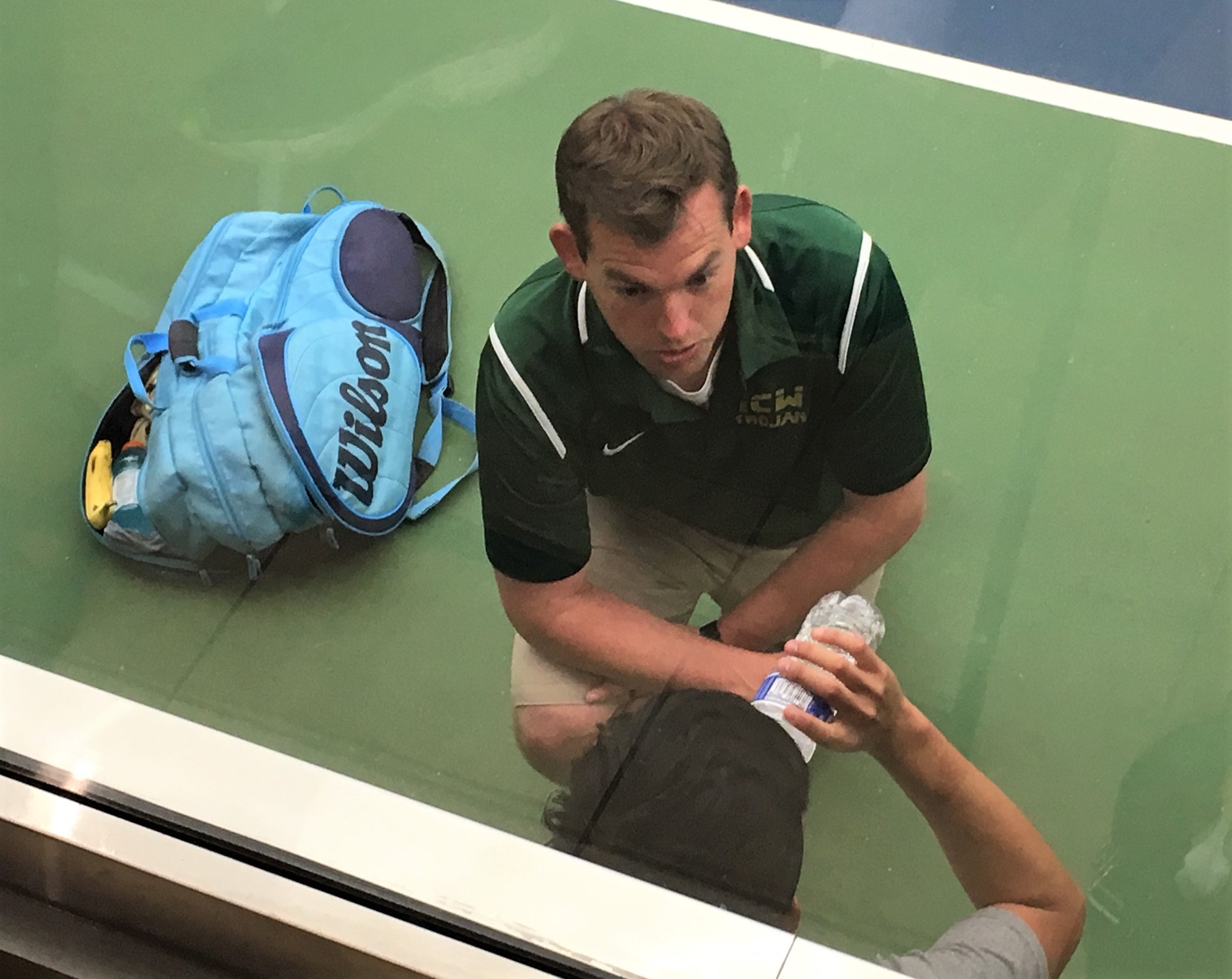 Collin Daniels was one of the youngest head coaches in the state when he took over the fledgling Ankeny Centennial boys' tennis program in 2013.
Now, six years and two jobs later, Daniels has been a part of two state championship teams.
On Tuesday, Daniels faced both of his former schools while helping Iowa City West to the boys' Class 2A crown for the sixth time in eight years. He is in his second season as an assistant for the Trojans, who posted a 5-0 victory over Ankeny Centennial in the semifinals before defeating Pleasant Valley, 5-1, in the title match.
After leaving Centennial in 2015, Daniels spent two seasons as an assistant coach for the Pleasant Valley girls' squad, which also won a state championship in 2017.
"It was definitely strange to coach against Centennial and Pleasant Valley," said Daniels. "Ankeny tennis has been a huge part of my life whether playing, coaching or working summer camps with (coach Dennis Hoefle) and my dad (Randy). I still have some connections with those players. I've known Will (Blevins) and Ryan Lofgren for a long time. And, of course, Warren (Lofgren) was my assistant at Centennial. As my first head coaching job, I learned a lot and I'll always remember where I started."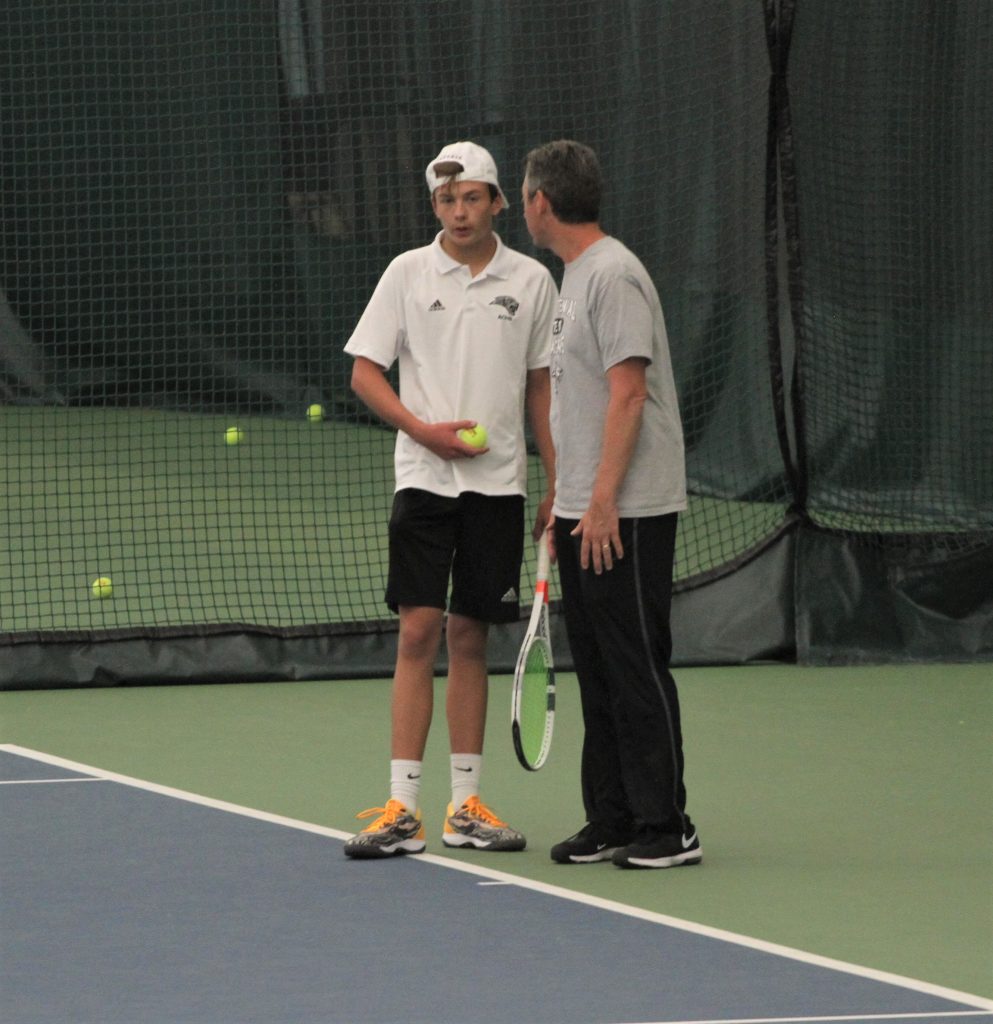 Iowa City West finished the season with an 18-0 record. The Trojans bounced back after losing to Linn-Mar (Marion), 5-4, in last year's final.
Iowa City West was so dominant on Tuesday that neither Centennial nor Pleasant Valley could force the Trojans into doubles play.
"It's a really cool feeling to be a part of a championship team," Daniels said. "We are lucky to have a lot of talented players, but I'm not sure if people understand how difficult it is to take everyone's best shot. The season is a grind, and to end up on top is pretty awesome. It was our goal from day one to win the championship, especially after how last year ended up against Linn-Mar."
During the match against Centennial, Daniels moved around from one court to another at the Life Time Athletic Club in Urbandale. He tried to help out his players with their strategy against the Jaguars.
The No. 1 singles match between Blevins and Iowa City West's Sam Shin turned into a back-and-forth battle. After losing to Blevins in the quarterfinals of the Class 2A singles tournament on Friday, Shin got some revenge on Tuesday with a 6-3, 6-7, 6-3 victory.
"Our game plan for Sam against Will was to be aggressive and try to move Will around," Daniels said. "We knew Will was going to try to pick on Sam's backhand and to be honest Will picked up his level of play and we talked about withstanding his best shot and taking advantage when his play drops a little bit."
The state title was the ninth for Iowa City West and the eighth for head coach Mitch Gross. The Trojans are now tied for second place in Iowa for the school with the most boys' state team championships–Dubuque Wahlert has won 10 titles and Camanche also has won nine times.