Ankeny Centennial's Taylor Runchey winced in pain after a hard ground ball deflected off her body during the first game of Tuesday's doubleheader against visiting Ankeny.
The junior third baseman refused, however, to come off the field.
"No, not for a second," Runchey said when asked if she thought about leaving the game. "It just stung a little bit at first."
When play resumed, Runchey fielded consecutive ground balls from the next two batters–Zoe Baker and Marina Carter–and threw them out to wrap up the Jaguars' 6-2 victory in the opener.
Runchey then went 2-for-4, scored three runs and drove in two more in the nightcap as Centennial rolled to a 13-3 victory in five innings to complete a sweep of the twinbill. The Jaguars set a single-season school record with their 26th win.
"I think we're playing our best softball of the year," Runchey said. "It's just a really great group of girls, and we're just working great together."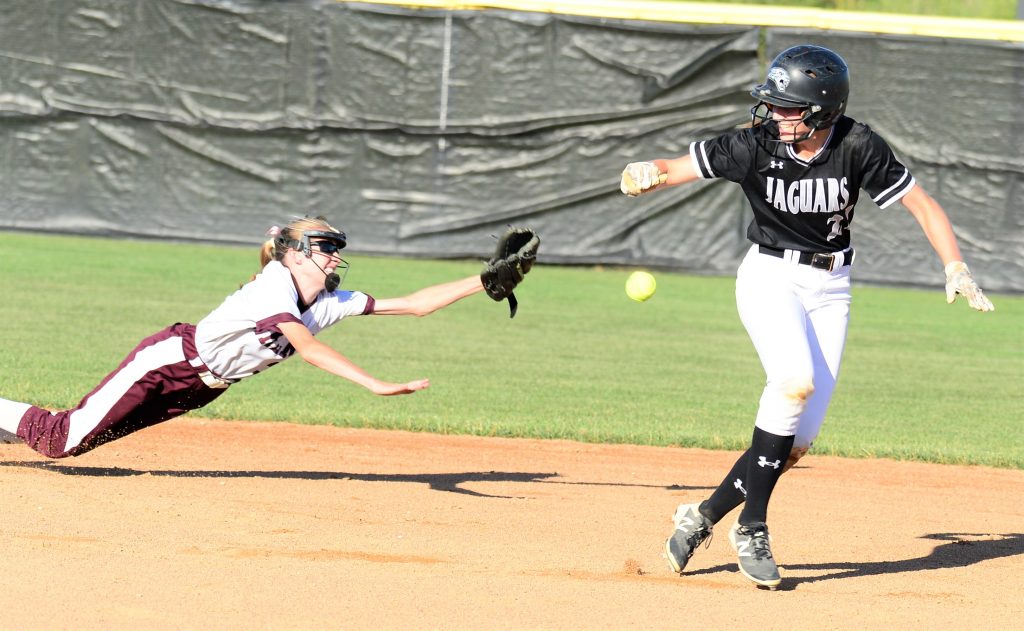 Carleigh Kray homered in both games as Centennial improved its overall record to 26-11. The Jaguars, who have won 12 of their last 13 games, finished second in the CIML Central Conference at 16-4 as seventh-ranked Johnston clinched the outright league title by sweeping Ames on Tuesday.
"We knew we were going to have a lot of energy," Kray said. "We knew we could get on top of them right away, and we did just that."
Ankeny, meanwhile, finished 11-9 in the conference and dropped to 18-17 overall. The Hawkettes have lost six straight games after winning their previous six.
"They're playing better than us," Ankeny coach Dave Bingham said of the Jaguars. "I think we've got a good team. We've just struggled lately with all of the rainouts and all of the games pushed back, and I think it's played with our kids' minds a little bit. Things just aren't going our way. We've just got to get something going, and we've got a chance to do that (Wednesday). I hope the kids rebound."
Centennial's Kayla Stone tossed a seven-hitter in the first game. She avenged a loss at Ankeny last month while raising her record to 6-7.
"Just knowing their weaknesses, I tried to attack their weaknesses as strong as I could," said Stone, who retired eight straight batters during one stretch. "I had the mentality of going in and getting the first batter and starting on top, and our team did that."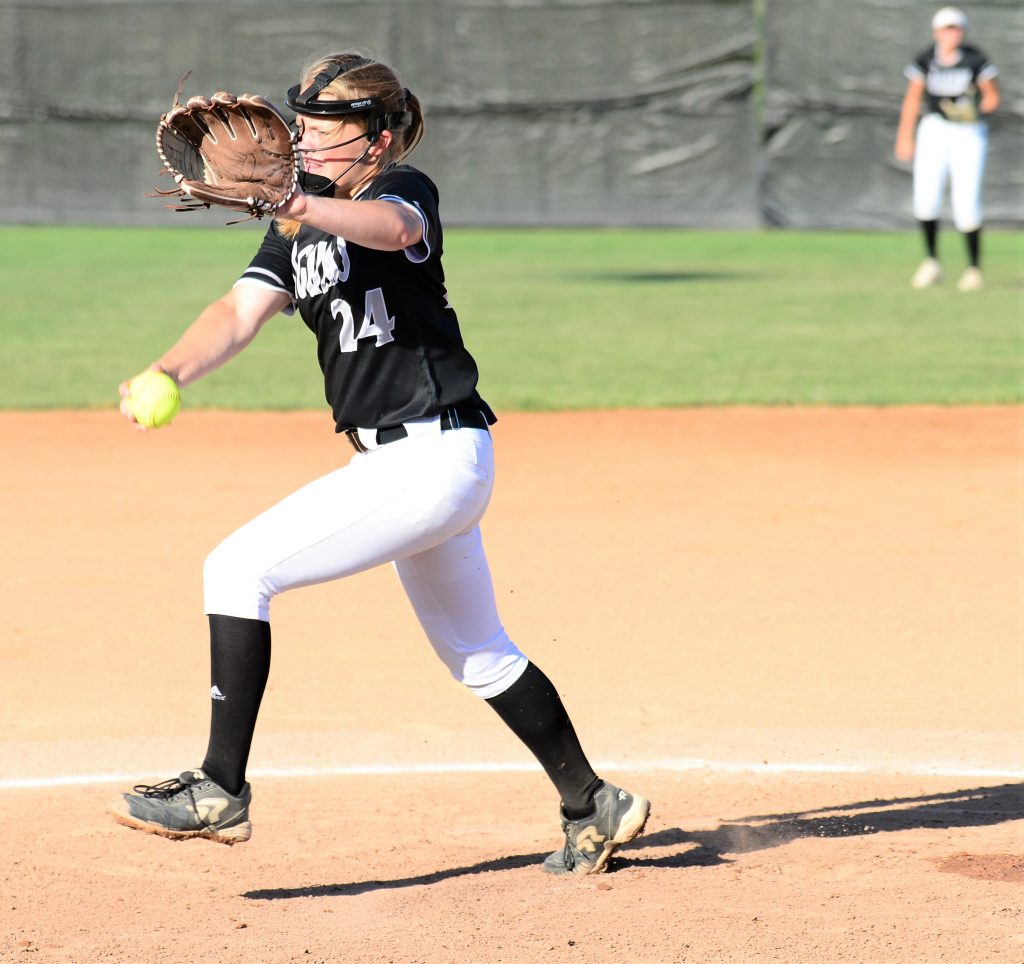 Ankeny took a 1-0 lead in the first inning on an RBI single by Baker, but the Jaguars answered in the bottom of the frame with RBI singles by Cassi Garland and Cassie Severson.
After Runchey hit an RBI single in the fourth inning, Garland followed with a two-run double to left field to make it 5-1.
"I'm just trying my best and trying to work for my team and get as many hits as possible and trying to hit them on the ground," said Garland, who went 3-for-4 in the win.
The Hawkettes scored an unearned run in the fifth, but Kray responded in the bottom of the inning with a solo homer off Paige Jacobsen (8-8). She later connected again in the second game for her fourth homer of the season.
"They kind of struggled throwing strikes, and right when I saw a strike, I just went for it," Kray said.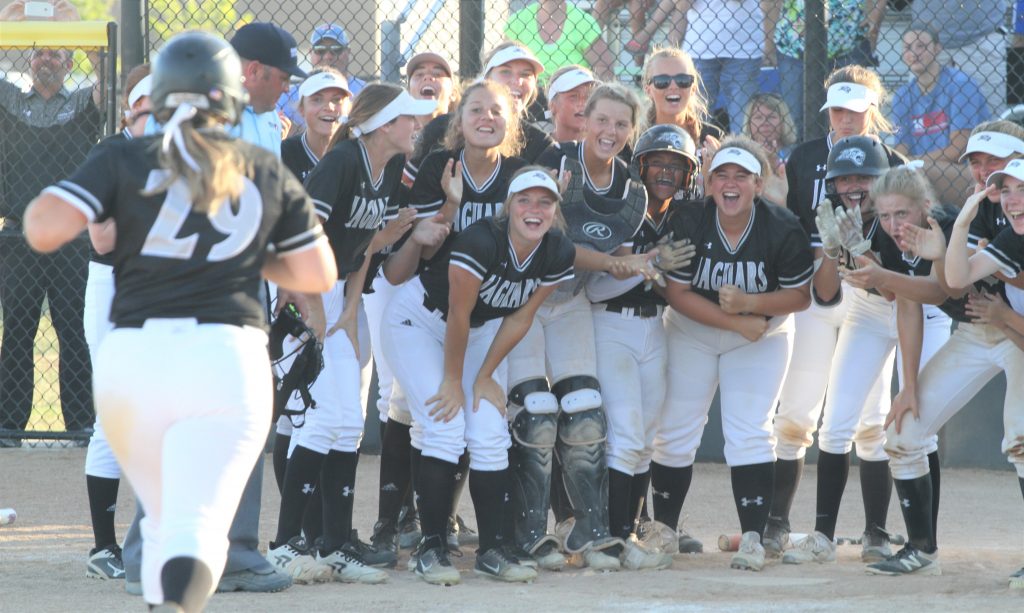 In the nightcap, Centennial took a 3-0 lead in the first inning, then added five more runs in the second–two of them on a single by Runchey. Kray later homered in the fourth to make it 11-2 before Franie Burnett added an RBI double.
Ankeny's Jasmine Rumley hit a solo homer in the fifth inning to extend the game. It was her 10th homer of the season.
"Jas hit one late there, but she's been kind of inconsistent for her," Bingham said. "I think that was a big moment for us, and hopefully it'll carry over to (Wednesday, when the Hawkettes will play Cedar Rapids Kennedy and Cedar Rapids Xavier). I believe in them, and I'm looking forward to the challenge."
The game ended in the bottom of the fifth on a walk-off single by Taryn Lindaman. The Jaguars broke the school record of 25 wins, which was set last year.
"These girls come in day in and day out and put in the work for us," said first-year Centennial coach Brett Delaney. "They're playing well, and they deserve that honor. It's just fun to watch them play."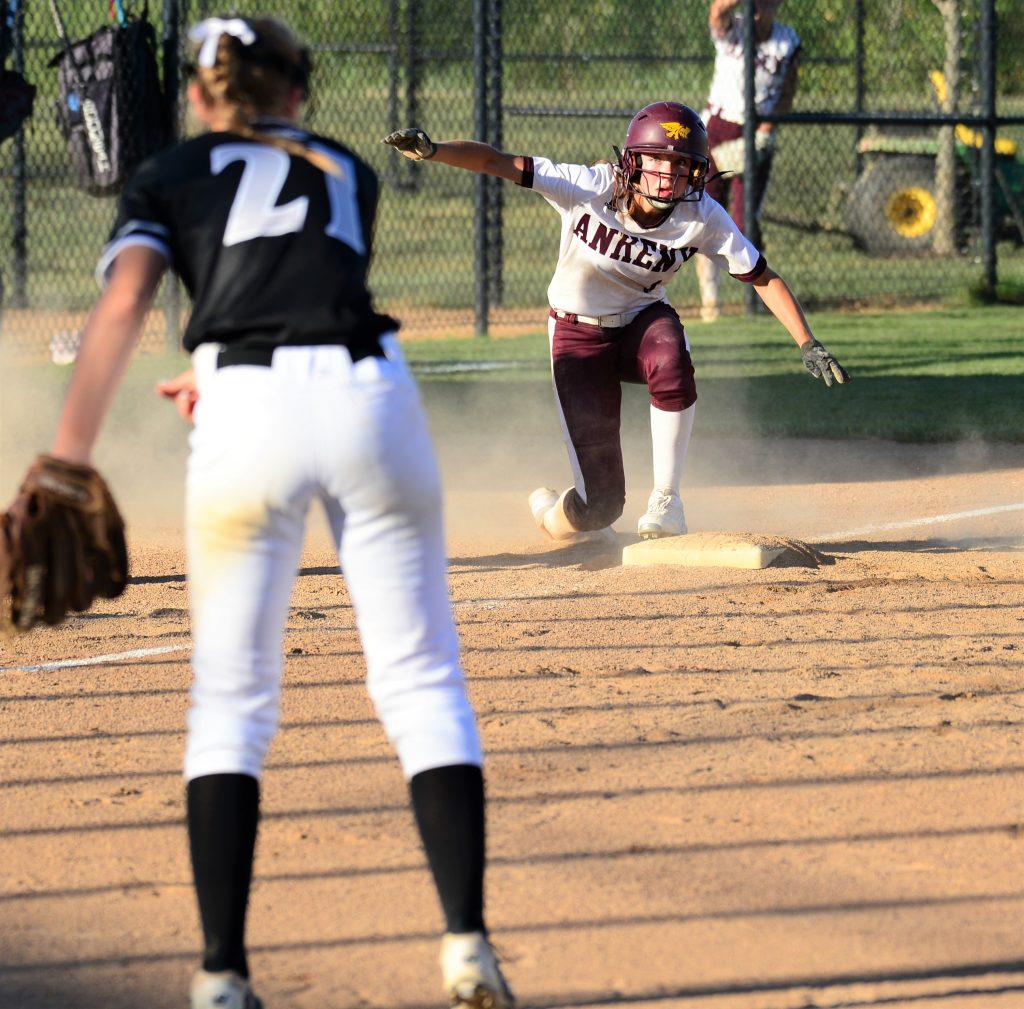 Sam Klug (7-2) was the winning pitcher in the second game. She combined with Karlie Kaiser on a six-hitter.
Kayla Brummer (5-5) took the loss for the Hawkettes.
"We knew after playing them there we were capable of beating them," Runchey said. "We just had to do what we do best, and that's what we did tonight."
Both teams are gearing up for the start of postseason play. Ankeny will play a Class 5A regional semifinal on Saturday at No. 12 Des Moines East, while the Jaguars will host Des Moines Hoover.
"I think we're getting hot at the right time," Delaney said. "We're starting to figure out our lineup finally, and we're throwing well in the circle. We're playing good team defense, and we're hitting the ball. It's the time to start playing well, and with that one-game season ahead of us, we're excited to see what the future holds."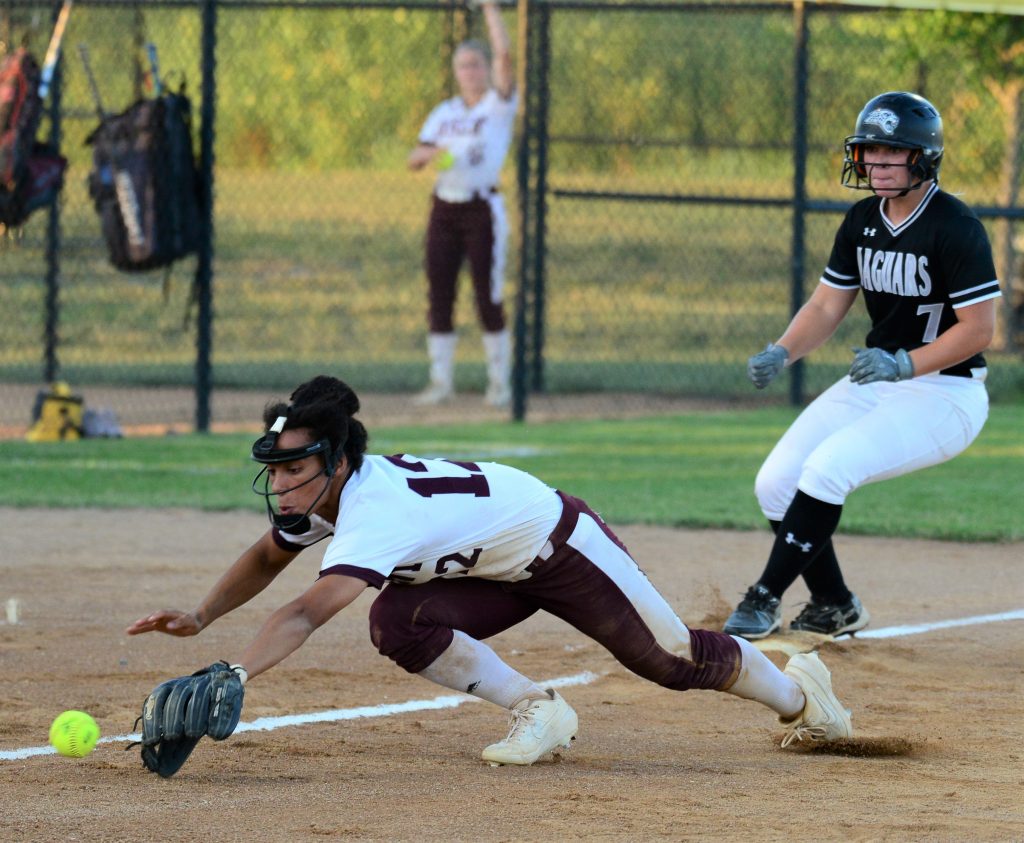 Carlisle 9, Ankeny 2
The Hawkettes also lost a non-conference game on Tuesday afternoon at Carlisle, the No. 1 team in Class 4A. Alyvia Dubois went 3-for-3 with a home run and two RBIs for the Wildcats, who improved to 32-3 on the season.
Madeleine Murphy went 3-for-3, stole a base and drove in a run to lead Ankeny. Anna Voigt doubled and scored a run.
Eighth-grader Kendra Winfrey (0-1) took the loss.
"We had an equal amount of hits, but we had five walks and four errors," Bingham said. "When you add up all three of those things, we're losing that battle right now."