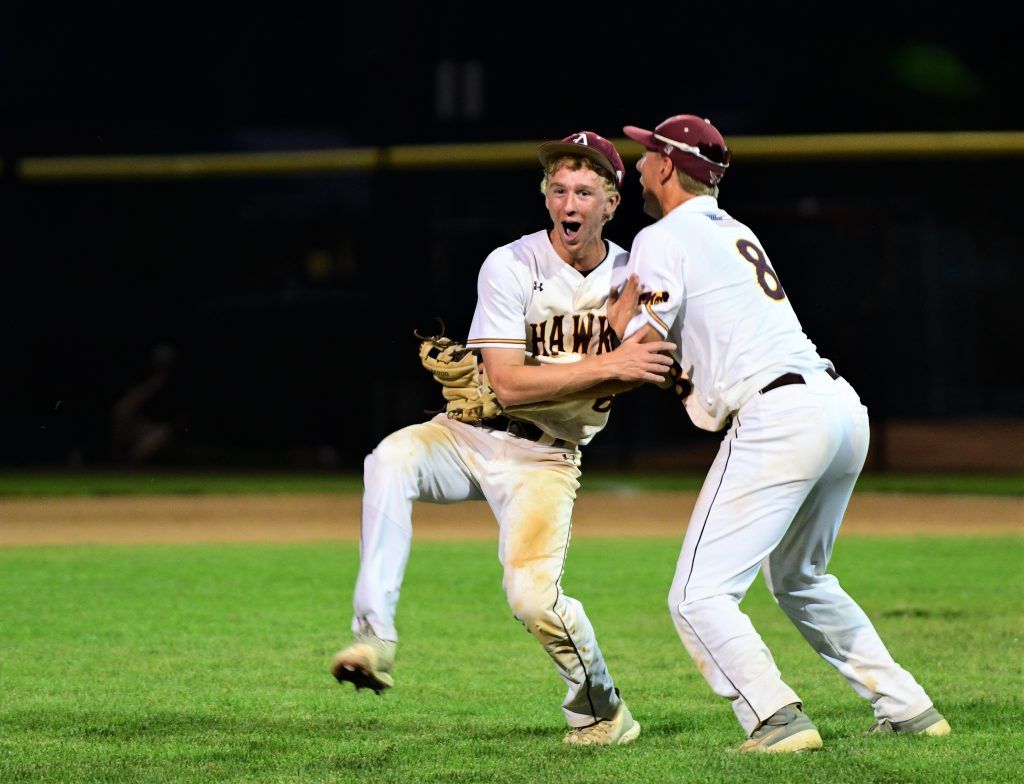 Survive and advance.
That's what the postseason is all about for Chris Spear and the Ankeny baseball team.
Spear got the final three outs after replacing Brody Brecht on the mound and the Hawks held on to defeat visiting Fort Dodge, 6-5, in a Class 4A substate quarterfinal on Friday.
"It feels amazing," said Spear, who picked up his first save of the season. "I was pretty confident in my abilities. My coach is always saying, 'Trust yourself. Trust your abilities.' And I just go out there and do that every time I pitch."
It wasn't easy, though, as Spear needed 35 pitches to get through the seventh inning. He entered the game with a 6-4 lead, but the Dodgers loaded the bases with one out and then cut their deficit in half on a grounder by Dylan Zimmermann that drove in a run.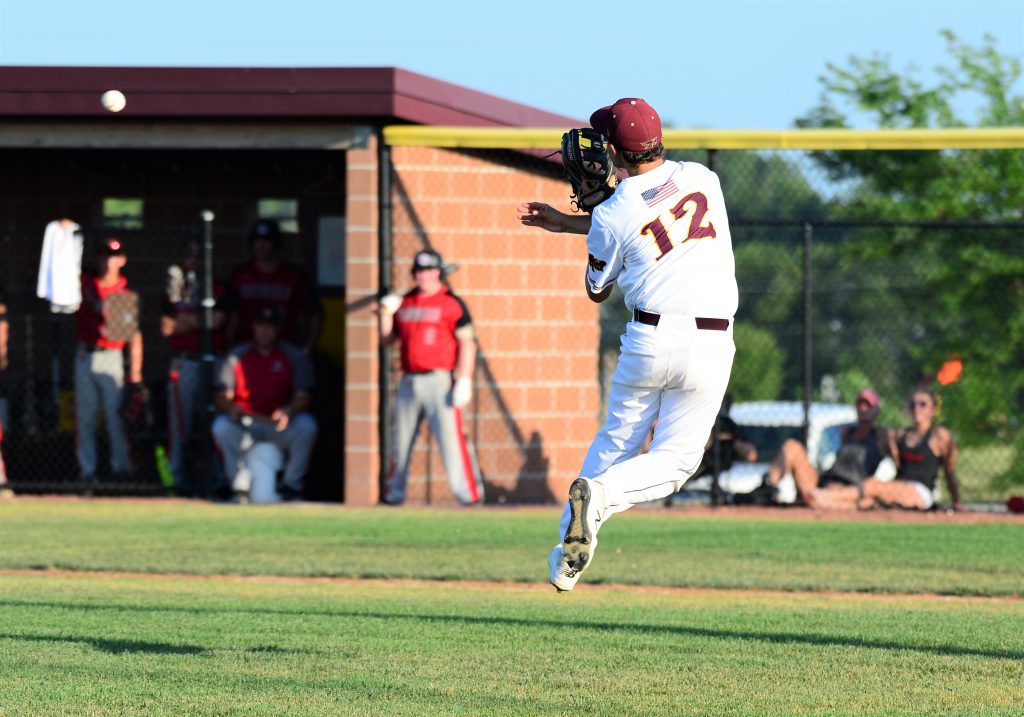 "I had all the confidence in the world in Chris," said Brecht. "He's a great pitcher and a great leader for us."
The next batter, freshman Jace Ulrich, then worked a full count before hitting a slow roller to the left side. Ankeny third baseman Lucas Juhl charged the ball and made a nice throw to first to end the game.
"It was probably a little closer than we like," said Ankeny coach Joe Balvanz. "But we had confidence in our abilities to make a play, and that's what we did. I think Lucas had two or three balls hit to him all night, and that was a great play to end it. I'm really happy for him. He doesn't get to hit very much, but defensively he's probably the best third baseman we've had around since Matt Johnson (in 2013)."
The win advanced Ankeny (19-17) to Monday's substate semifinal at 10th-ranked Mason City (25-14). The Mohawks posted a 3-0 victory over Des Moines Lincoln on Friday.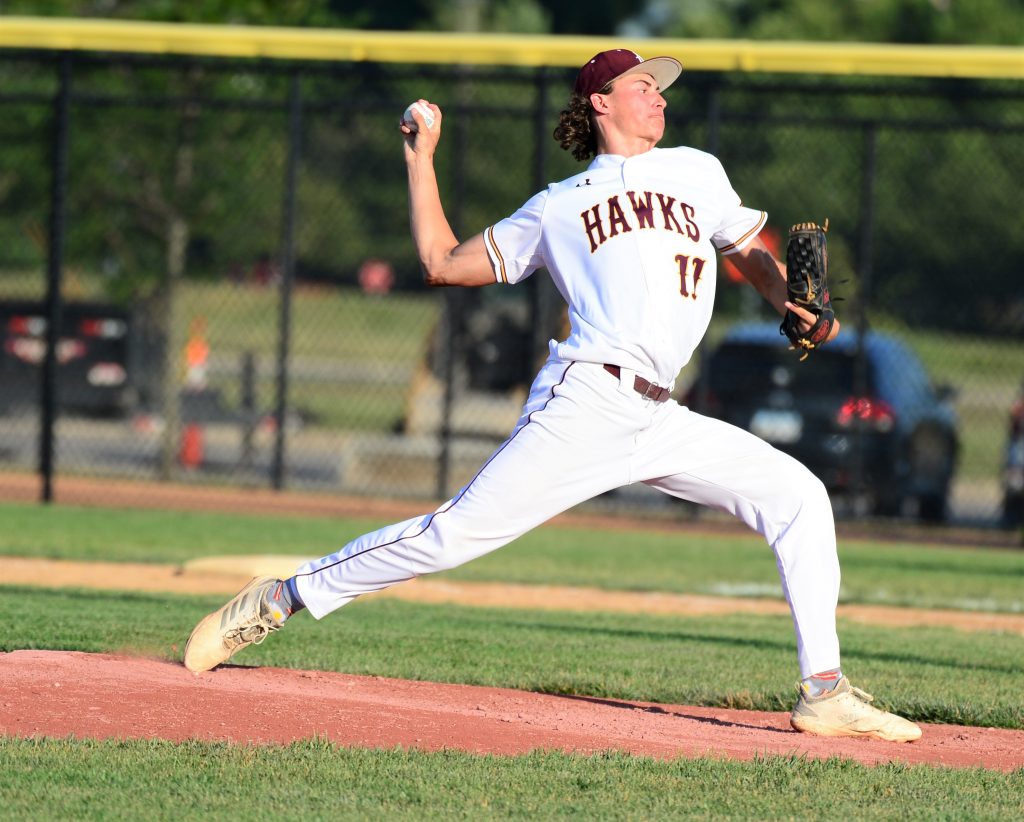 "That's the goal–to go up there and get another win," said Brecht, who would likely return to the mound for Wednesday's substate final against No. 7 Des Moines Roosevelt at Southeast Polk if the Hawks can defeat Mason City. "We've just got to take it one game at a time."
Fort Dodge ends the season with a 16-24 record. The loss ended the Dodgers' six-game winning streak.
Brecht (5-2) earned the victory, allowing four runs–two of them earned–on five hits over the first six innings. He walked four and had seven strikeouts.
"That was a tremendous effort by Brody," Balvanz said. "I think maybe the heat got to him a little bit at the end, I don't know. But it was nice to see Chris come in and close the door."
Ankeny took a 6-1 lead into the sixth inning before Fort Dodge rallied for three runs. Ulrich hit an RBI double, Brycen Bell followed with an RBI single, and Bell eventually scored on a wild pitch.
"I did get a little bit tired," Brecht said. "Sometimes you get a little light-headed (in the heat), but I thought I did a pretty good job of hydrating before today so I could pitch to the best of my ability. I just should have had some better leadership there. Things got a little out of hand, and I had to throw some extra pitches I shouldn't have thrown.
"We kind of gave them some momentum in that inning, but the team pulled it together and got the win in the end. It feels great to move on," he added.
Brecht went 3-for-3 at the plate, scored a run and knocked in two more. Jase Bauer doubled and also had two RBIs.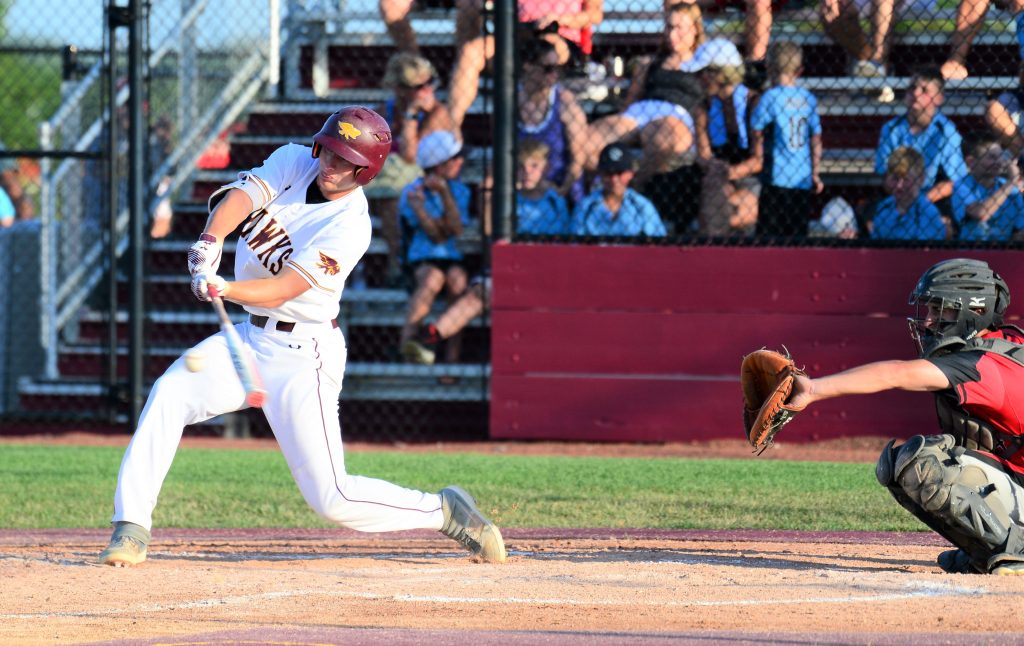 "We've been in close games the whole year," Bauer said. "We know how to handle the pressure, so I thought we did a great job."
The Hawks jumped out to a 3-0 lead in the first inning against Fort Dodge lefthander Drew Callon. Cael Boyd led off with a double, Mo Watson hit an RBI triple, Brecht had an RBI single, and Bauer added a sacrifice fly.
"We knew (Callon) hadn't pitched in two weeks, but we expected to see him and we expected a lot of curveballs," Bauer said. "We were ready for him. We spent three straight days preparing for him.
"After Cael got a double and Mo hit his triple, we knew we were going to be hitting the ball this game. Our approach at the plate was a lot better than it has been previously, so we were happy about that," Bauer added.