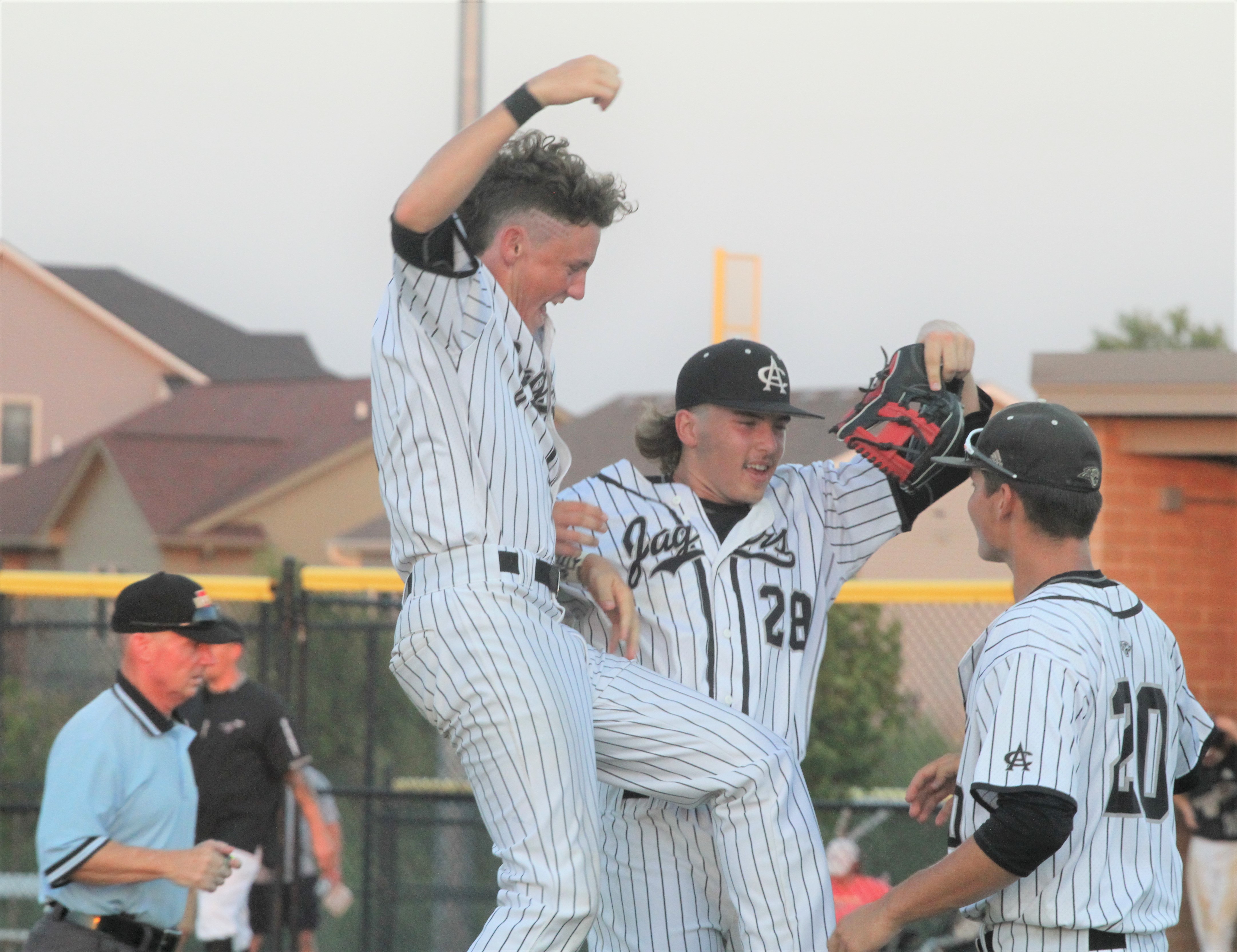 Ankeny Centennial's Trey Morris had not even thrown 70 pitches when he back out to the mound for the start of the seventh inning in Friday's Class 4A substate baseball quarterfinal against visiting Waterloo West.
Despite temperatures in the 90s and with teammate Tyler Heinzerling warming up in the bullpen, Morris knew that there was enough life left in his arm to complete the game.
The junior righthander allowed a one-out infield single to Mondre Lagow, but then retired the next two batters–including a strikeout on his 79th and final pitch–as the fourth-ranked Jaguars advanced to Wednesday's substate final with a 4-2 victory.
"I was determined," said Morris. "I wanted to finish it."
Morris tossed a seven-hitter while raising his record to 5-3. He walked none and had six strikeouts.
"It was kind of tough (to pitch in the heat), but I stayed hydrated and kept my body right," Morris said. "I just focused on the task at hand and got it done."
Centennial (28-11) won for the 14th time in its last 17 games. The Jaguars will host No. 3 Southeast Polk (28-13) or Marshalltown (23-17) in the substate final.
"It's nice to have (the bye) so we can put our best lineup out there Wednesday and get our best pitcher on the mound," said Centennial third baseman Josh Meador. "We'll be ready to go."
Meador also played a key role in Friday's win. He stroked an RBI double in the third inning off losing pitcher Carter Schulte to give the Jaguars a 3-0 lead.
Meador's hit followed a walk to Morris and drove in courtesy runner Dylan DeAngelo with what proved to be the winning run.
"Coach (Mark Hey) has been talking about (Schulte) for awhile now, ever since we knew we were going to play them," Meador said. "He said he likes to work inside-outside, inside-outside a lot, but I just got one inside and kept my hands in and was able to get a nice barrel on it."
Morris cruised through the first three innings before the Wahawks (11-26) scored an unearned run in the fourth. Noah Susong reached on an error and stole second, then came home when Schulte singled off the glove of Centennial shortstop Keaton Gray.
"I just tried to keep it low," Morris said of his pitching approach. "I know coach Hey went there a few times to (scout) them, but we just wanted to stick to our game plan. And just go out there and have fun."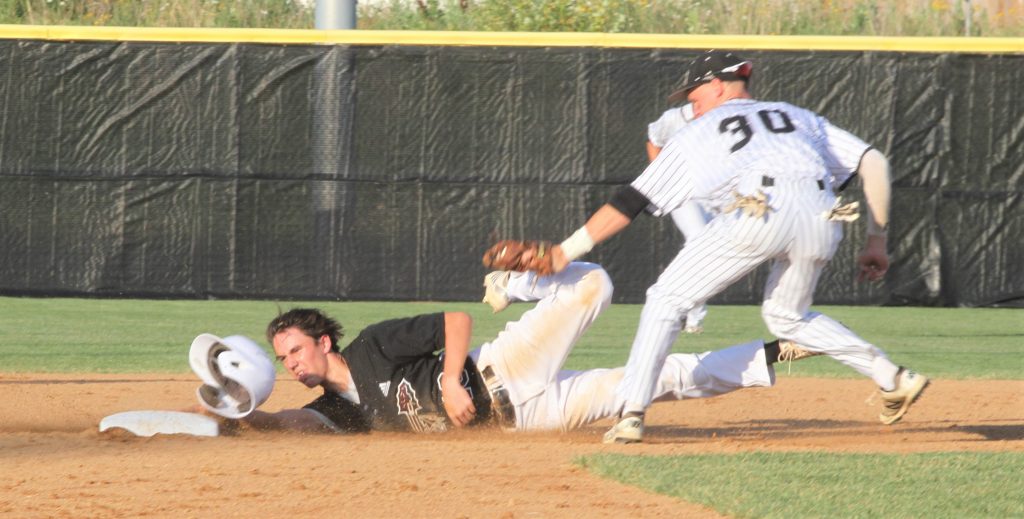 West's Nate Elliott hit a leadoff single in the sixth, but was immediately thrown out by Centennial catcher Ryan Vermeer trying to steal second. Vermeer also gunned down Sam Moore in similar fashion to end the second inning.
"I'm always ready to go, putting myself in good position to throw (the runner) out," Vermeer said. "But they've got to be aggressive in that situation."
Losing Elliott on the basepaths proved to be costly for the Wahawks. Susong followed with a double to left field, then Schulte blooped an RBI single into right.
However, Morris escaped further trouble by fanning the next two batters.
"Trey's a really good pitcher," said Centennial's Nathan Reinke. "We trust him a lot."
The Jaguars then scored a huge insurance run in the bottom of the sixth. After Meador was hit by a pitch, Vermeer blasted a double to left field after he had earlier singled down the right-field line.
"I saw they put the shift on me," Vermeer said. "They were playing me to pull, so I was looking for something in the middle or away that I could put in a gap out there."
Meador advanced to third on the hit. He then scored on a sacrifice fly by Reinke.
"I was looking for fastball–just something that I could get our guys in on," Reinke said. "(Schulte) threw a good game, but we played to the best of our ability."
Schulte (4-5) allowed just six hits in the loss, including a triple by Gray in the second inning. He walked one and had five strikeouts.
"They're a really good team," Centennial outfielder Avery Gates said of the Wahawks. "I think we just took it like any other game. We do a really good job of preparing for any team that we play."
The Jaguars took advantage of two West errors to score two unearned runs in the first inning. After Boike reached on an error, Gates followed with a single. Both runners later advanced on a wild pitch.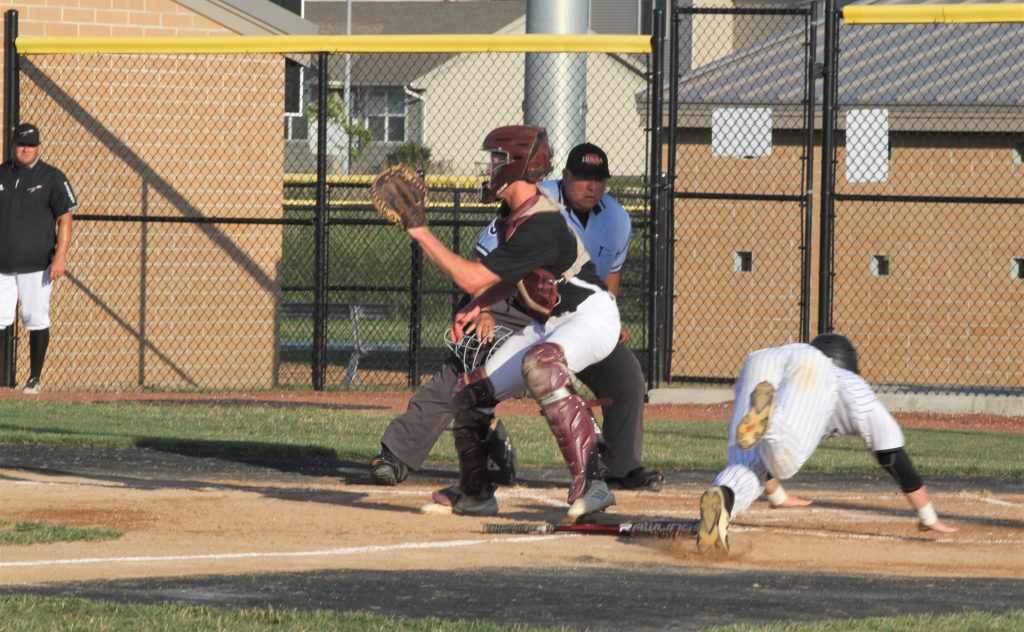 With two outs, Meador struck out on a pitch in the dirt, but West catcher Mitch Fordyce was unable to come up with the ball. He then tried to throw Meador out at first, but the ball skipped into right field.
"I had no idea (that the catcher couldn't find the ball)," Meador said. "I was just trying to get to first as fast as I could. He hit me in the leg with (the throw), and we were able to score two (runs) which was nice."
The second run scored when Gates ignored Hey's instructions and easily beat the throw to home plate.
"He put up a stop sign, but I guess I saw something different," Gates said. "I just tried to get a run for our team. You've got to score any way possible in these games."
Now, the Jaguars are just one win away from earning their first trip to the state tournament. Although their opponent is unknown at this time, Morris said he'll be anxious to go back on the mound.
"I'm ready," he said. "Whatever coach Hey wants, I'll be there if he needs me."