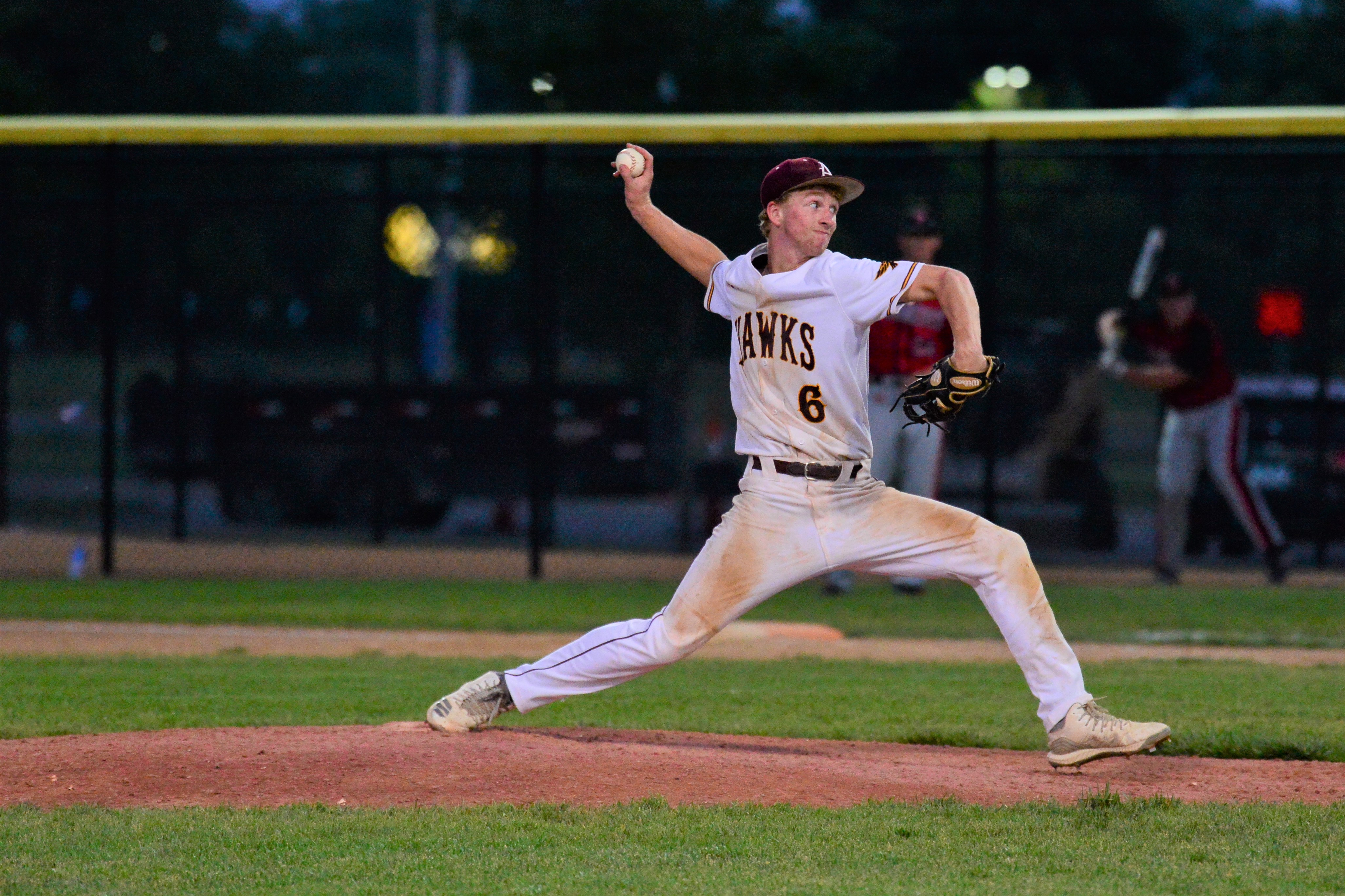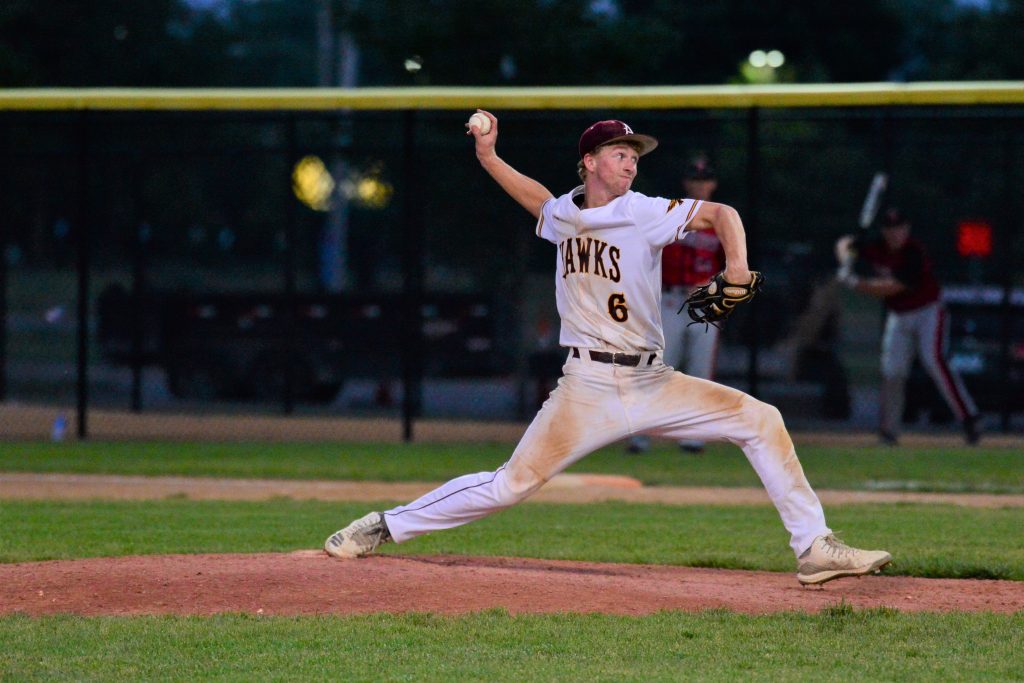 Senior pitcher Chris Spear has helped the Ankeny baseball team to a 19-17 record. He has compiled a 3-5 mark with a 4.46 ERA and 43 strikeouts.
Spear came on in relief to earn his first save of the season on Friday. He got the final three outs as the Hawks defeated visiting Fort Dodge, 6-5, in a Class 4A substate quarterfinal.
Here is some inside info on Spear:
Congratulations on the win over Fort Dodge. Did you get a little nervous in the seventh inning, when the Dodgers loaded the bases and threatened to tie the game or take the lead?
Yes, I was pretty nervous in the seventh inning, but I was confident in my defense to make plays and get us out of the inning.
Your third baseman, Lucas Juhl, made a nice play on a slow grounder to end the game. Did you think he was going to be able to get the out?
Yes, I have all the confidence in the world that Lucas will make every play possible.
How many different pitches do you throw, and what are they?
I have five pitches–a four-seam fastball, two-seam fastball, change-up, curveball and slider.
Do you usually throw one pitch more than the others, or does it vary depending on the opponent?
It varies on the opponent, but I mainly throw fastball when I am struggling with my other pitches.
On June 6, you took a no-hitter into the seventh inning of a game at No. 8 Waukee before the Warriors rallied for a 3-2 victory. Even though you lost, do you think that was one of the best games you've ever pitched?
Yes, I would say that was one of the best games I pitched, but that was only because my defense was locked in and making plays.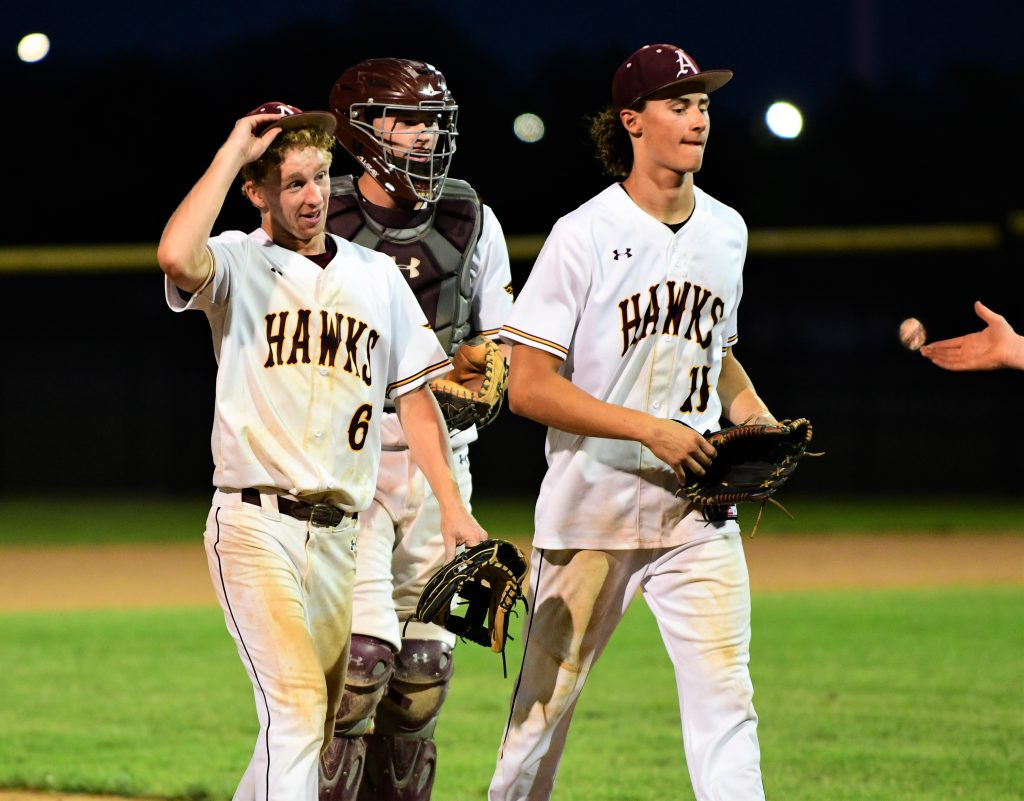 Your team will now play at 10th-ranked Mason City in a substate semifinal on Monday. What do you know about the Mohawks?
We know that they are a pretty good hitting team, but only if you throw them fastballs. So coach (Joe Balvanz) told us that (we would have to mix up our pitches).
Coach Balvanz told me on Friday that he's probably leaning toward starting you on the mound. I'm assuming you'd like to get the ball, right?
Yes, I would like to get the ball so I can help lead our team to another win.
I know Mason City has a young team, but they've got five hitters who have combined for 20 home runs this season. How important will it be to avoid giving up the long ball?
Getting rid of the long ball is very important because if we can limit their hitting to just grounders then we will be successful because I have confidence in my infield to make plays.
This is the first matchup between the two teams since 2016. Have you ever played at the Mason City ballpark, and if not, do you know anything about it?
I have not played there, but what I have been told is that it's like an old stadium.
The winner of Monday's game will then play No. 7 Des Moines Roosevelt in the substate final on Wednesday at Southeast Polk. What would that mean to you if your team could win two more games and earn a trip to the state tournament in your senior year?
That would be an incredible achievement for me personally and for our program.
Plans for next year? Will you play baseball somewhere?
I am going to Southeastern Community College to continue playing baseball.