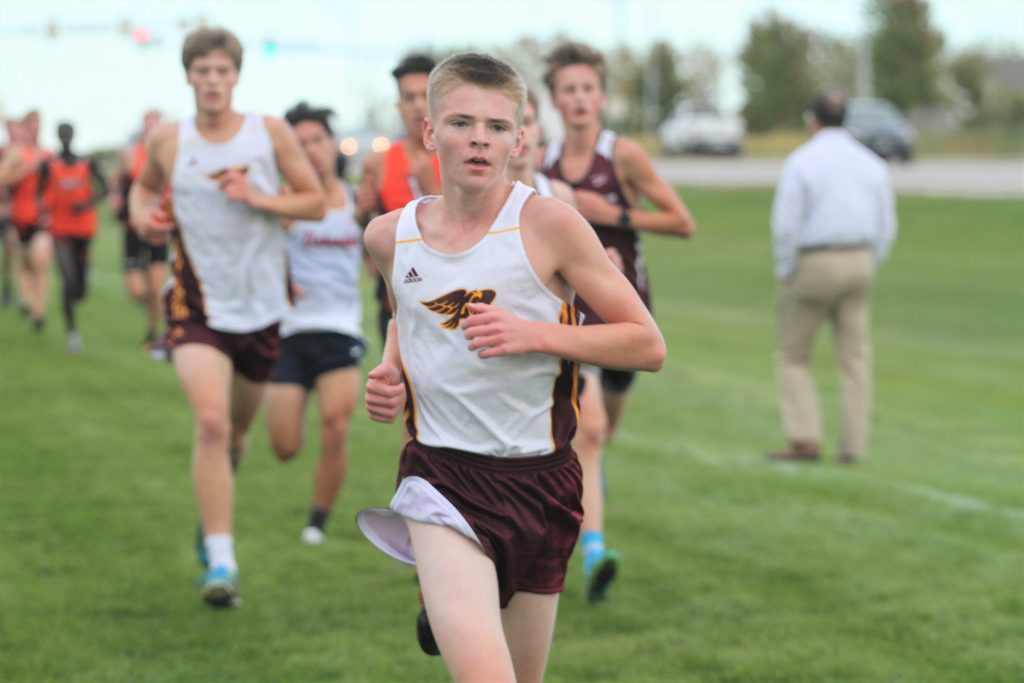 Opponents of the Ankeny boys' cross country team might be expecting the Hawks to take a big step backwards this season.
That could be a mistake.
Ankeny coach Jon Lindaman said his team has had a great summer of training and is ready to open the season on Tuesday at the Ankeny Centennial Invitational.
"I always say that summer is really the first half of the cross country season," said Lindaman. "We are really in a great position to have a strong season due to the fact that the majority of our team put in the work over the summer. They are eager to step up the training and ready to compete."
Ankeny placed fifth in last year's Class 4A state meet with 163 points. It was the school's highest finish since 2005, when the Hawks placed fourth.
However, Lindaman now has to replace five of his top seven runners. The biggest loss was the departure of Iowa State recruit Tim Sindt, who became the first runner in more than a decade to win two consecutive Class 4A individual titles.
Lindaman, though, doesn't seem to be too concerned.
"Even though we graduated some very talented kids, I have never been part of a team that had such a great summer of training," Lindaman said. "These guys are coachable, confident, and have the right attitude to be great. They are ready to fill in right where last year's team left off. We have 15-16 guys that all have a legitimate shot at running varsity this year. This competition will drive everyone to be better."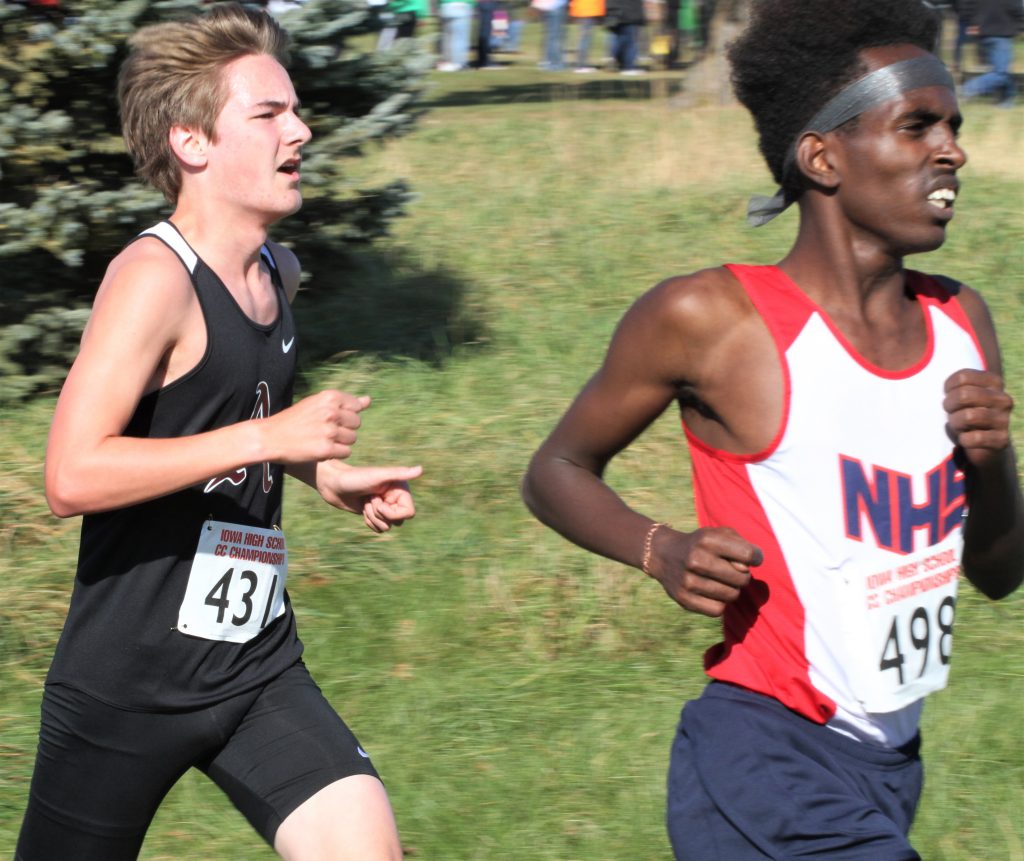 Juniors Cael Cox and Andrew Poock are the team's only returning varsity regulars. Cox placed 83rd in last year's state meet with a time of 17 minutes 22 seconds, while Poock finished 110th in 18:09.
Those two are currently battling senior Tyler Hentzel to be the Hawks' No. 1 runner.
"Tyler was primarily a JV runner last season, but he is ready to take the state by storm," Lindaman said. "People are going to ask where this kid came from, because I truly believe he will be in front of races all year. Cael and Andrew will join him to make a pretty dangerous pack of three."
There are more than 60 boys on the squad. Last year's team consisted of 40 runners.
"Cael and Andrew are the only runners that saw varsity time, but the rest of the team has elevated their expectations and their work ethic," Lindaman said. "They are ready and capable to continue the strong tradition of Ankeny cross country."
Lindaman said he expects some underclassmen to earn spots in the Hawks' varsity lineup.
"We have several sophomores that looked great this off-season, and freshman Levi Hill is coming off a strong summer of triathlon and will make a run at varsity as well," Lindaman said. "With over 25 freshmen, someone will step up and surprise us."
Ankeny boasts one of the state's most tradition-rich programs. The Hawks qualified for state in 22 consecutive seasons from 1990-2011.
After a four-year drought that coincided with the split into two high schools, Ankeny has now advanced to state in each of the last three years. It's a streak that the Hawks would like to extend in 2019.
"Every year the goal is to make it to state, and this year is no different," Lindaman said. "These guys all understand that the entire team needs to elevate their race to make this happen. All 60 members of our team have a role to making it back to Fort Dodge. I love coaching this group each and every day–it has been a joy for the coaching staff."