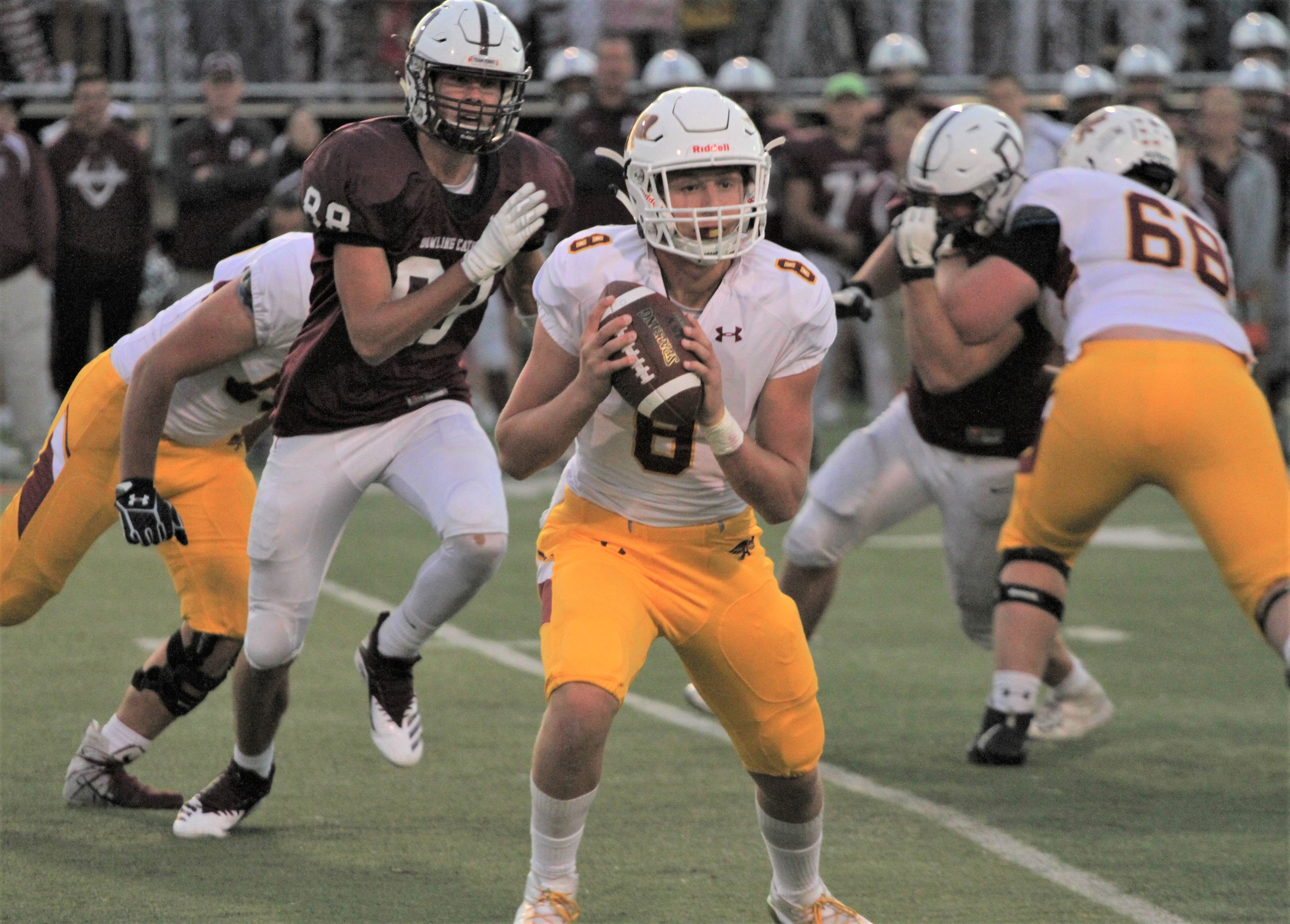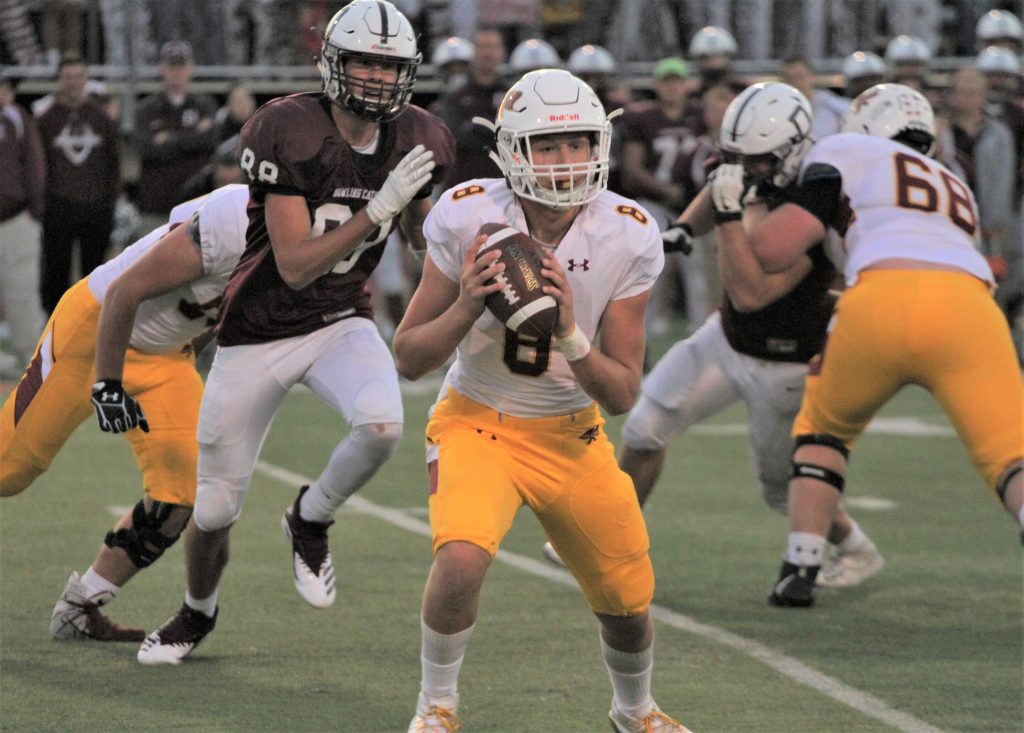 The mid-August temperature is getting a little warmer.
Team practices are ramping up.
And, mainly, a young team is getting older.
This football season has the potential to be one of historic proportions for the Ankeny Hawks, because of what kind of a roster they are putting on the field.
Last season, the team started eight sophomores–all of which are returning as juniors with big goals this year.
There's no doubt that this team will be a force when the group is seniors, but for now, it's time to see if they can dominate the field as juniors.
"Ever since we were little, that's been the plan," junior linebacker Brecken Manus said. "To come up together and play together for three or four years–however long it was going to be."
As a sophomore, Manus led the team in tackles in 2018, corralling 60 for the Hawks. He added an interception and two fumble recoveries to go with it.
On the other side of the football, quarterback Jase Bauer will take command of the offense for the second straight season. He's another one of those players in that group of eight sophomores that started in '18.
"It for sure helps us having a little experience from last year," Bauer said. "I think we're ready."
Bauer threw for 1,231 yards last season and rushed for an additional 471. He's expected to perform like that right off the bat.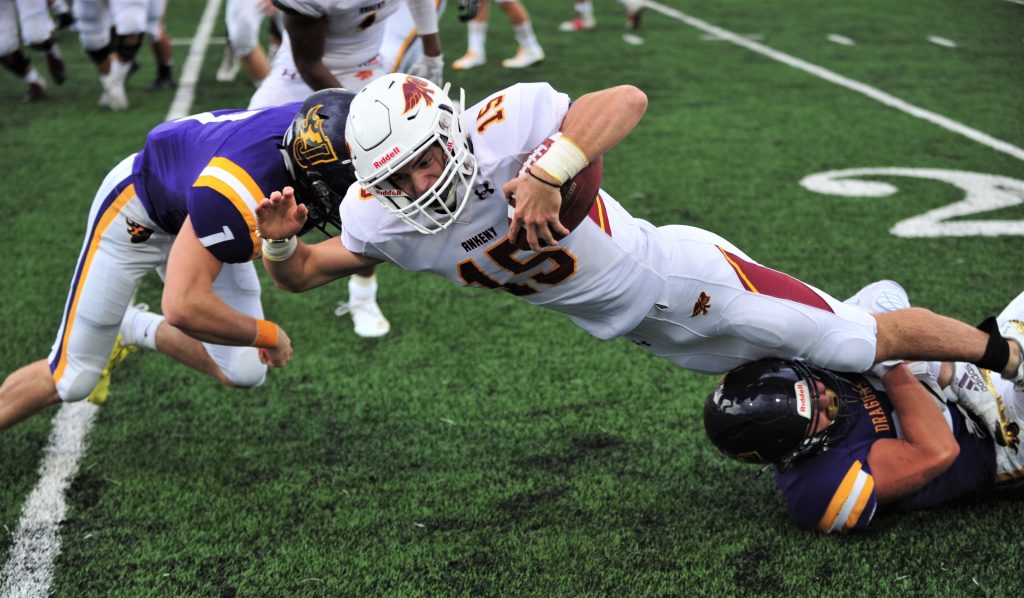 The Hawks open the season on Friday against their crosstown rival. They'll take on Ankeny Centennial, a team that they haven't beaten since 2015.
"You hope your kids aren't too jacked up to where they're not focused on what's happening," Ankeny coach Rick Nelson said. "The biggest thing for them is staying calm, playing disciplined, and getting through that first quarter."
Not only have the Hawks not beaten the Jaguars in the last four meetings, they haven't scored on Centennial in each of the past two matchups.
"If we can't put some points up, they'll just feel confident the whole game," Nelson said.
The Hawks return their leading rusher this year as well as their leading receiver. Running back Cael Boyd and wide receiver Brody Brecht will be at the forefront of the offense.
Boyd rushed for 979 yards and 13 touchdowns last season. Brecht caught 30 passes for 513 yards and six scores.
Bauer said all of that experience helps both him and the team tremendously.
"We feel so much different," Bauer said. "We feel so much more confident coming into this season. We're more put together as a team this year. We've just meshed better."
Kickoff on Friday at Ankeny Stadium is at 7 p.m.
"It's huge," Manus said of the Jag-Hawk Bowl. "We haven't beat them yet (since our class has been here) so it's going to be a good one."
2019 Ankeny Hawks Schedule
08/30 @ Centennial
09/06 vs. Johnston
09/13 @ Cedar Falls
09/20 @ Des Moines Roosevelt*
09/27 vs. Dowling Catholic
10/04 vs. Des Moines Hoover
10/11 @ Des Moines Lincoln
10/18 @ Sioux City North
10/25 vs. Sioux City East
*at Drake Stadium