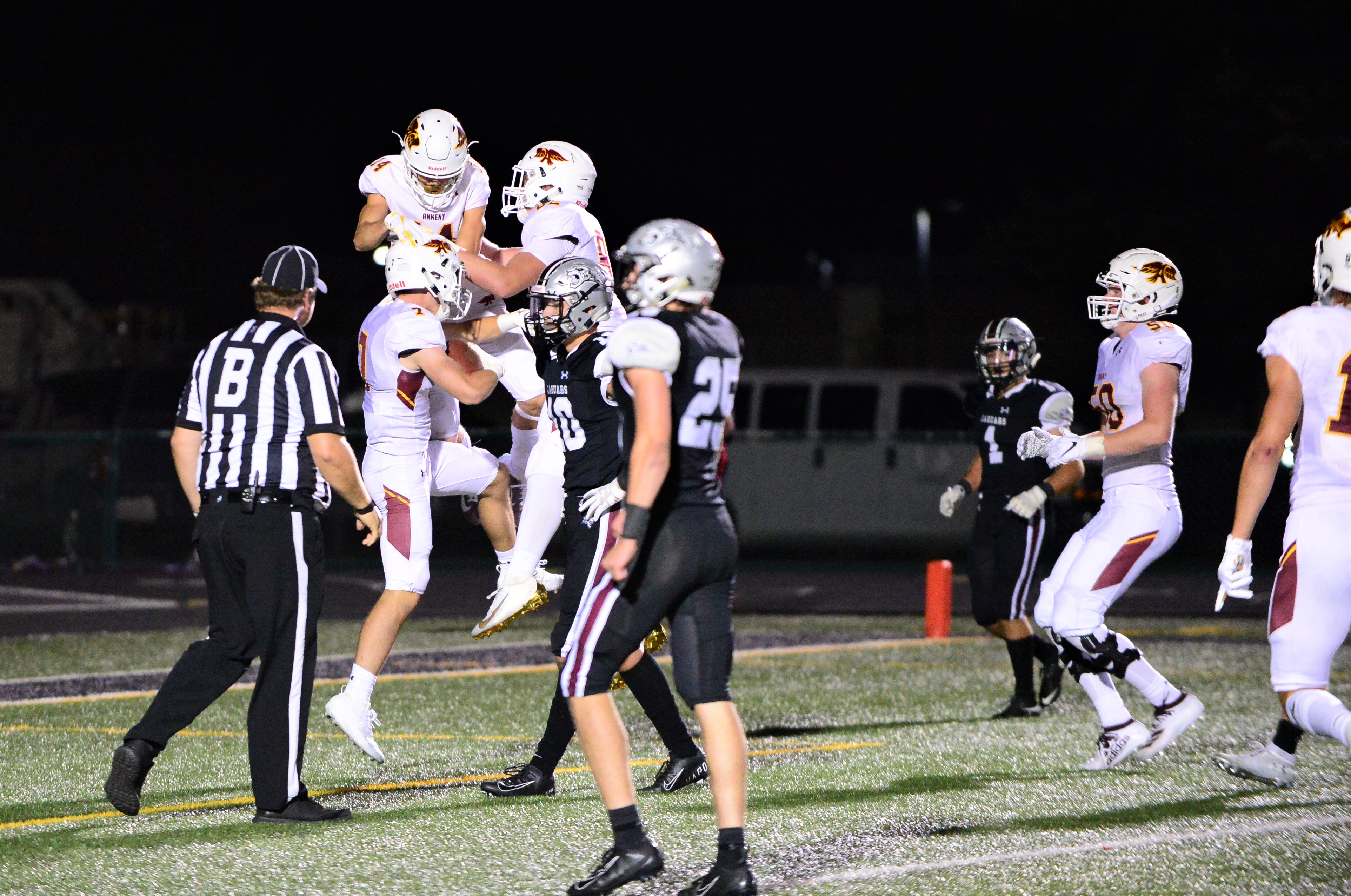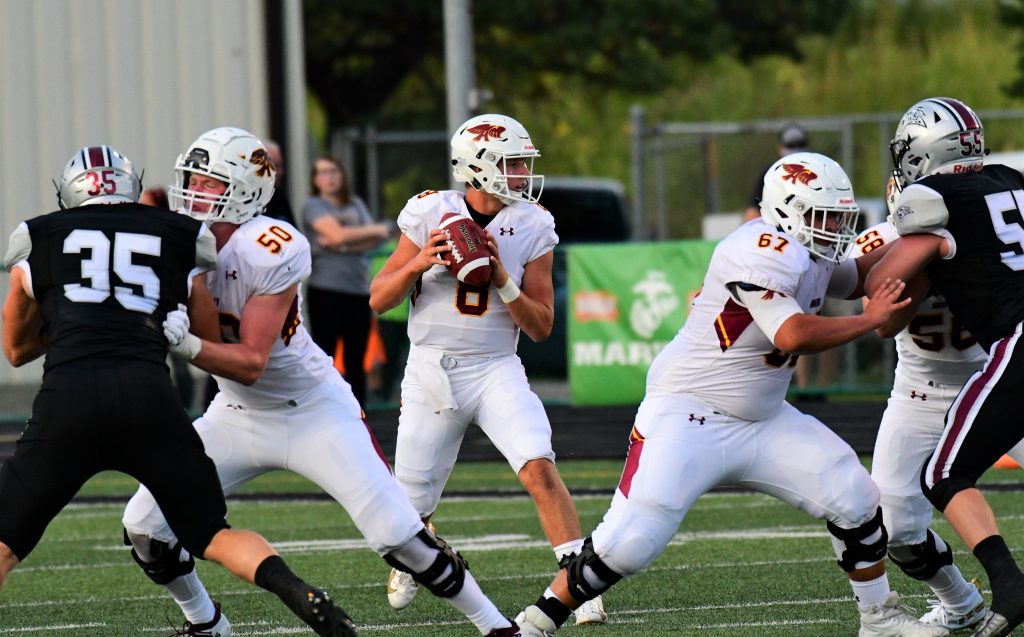 The ball was snapped back to the holder. Ankeny kicker Max Pelham was ready to put his team up by three points on the opening possession in overtime.
But the snap was muffed, and the holder was forced out of bounds 10 yards away from the end zone.
All Ankeny Centennial needed to do was protect the ball and kick a field goal, and the Jaguars would take down their crosstown rival for the fifth consecutive time.
Centennial did just that, thanks to a 34-yard kick by Connor Page. The Jaguars walked away from Ankeny Stadium with a 17-14 victory on Friday.
Ankeny had its chances, though.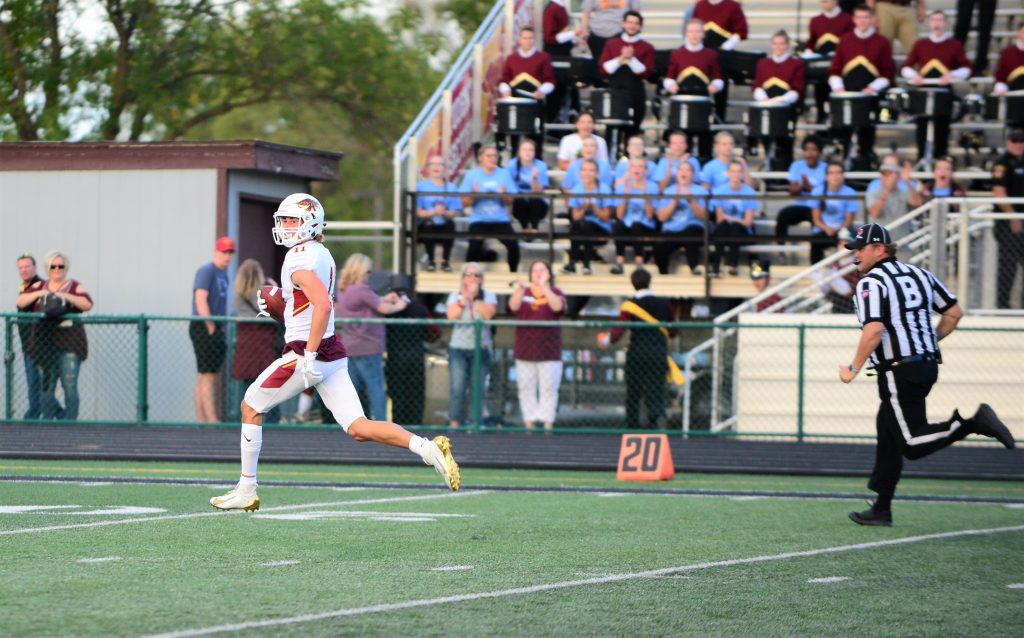 The lone score in the first half came on an 84-yard fly route to Brody Brecht, who was left alone with one-on-one coverage before he slipped away from a Centennial defensive back to score.
"[Brecht] is probably one of the best players in the state," Ankeny coach Rick Nelson said. "You don't win unless you have great players. He is a great player."
Brecht would be Ankeny's leading receiver in the game, finishing the night with 149 yards on six catches.
The defense's eyes turned straight to him in the second half, though, allowing a slight opening for the Hawks' offense.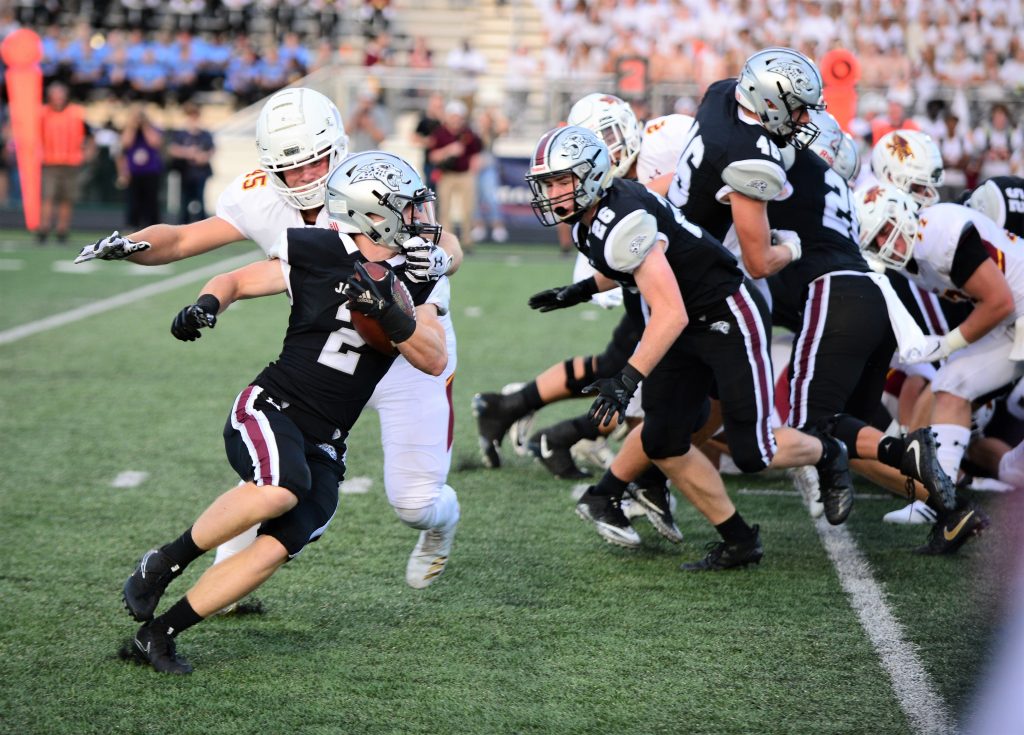 Quarterback Jase Bauer found wideout Kade Somers open across the middle of the field for a go-ahead touchdown with 20 seconds remaining in the third quarter.
It was all looking good for Ankeny, and the Hawks had a chance to put the game away in the fourth quarter. Centennial quarterback Hayes Gibson left the game due to a back injury, so the Jaguars turned the offense over to Keaton Gray.
Ankeny's defense couldn't keep their hands on Gray, who eventually broke into the end zone with 2 minutes remaining to tie the game.
Overtime came and went as the Jaguars once again came out on top.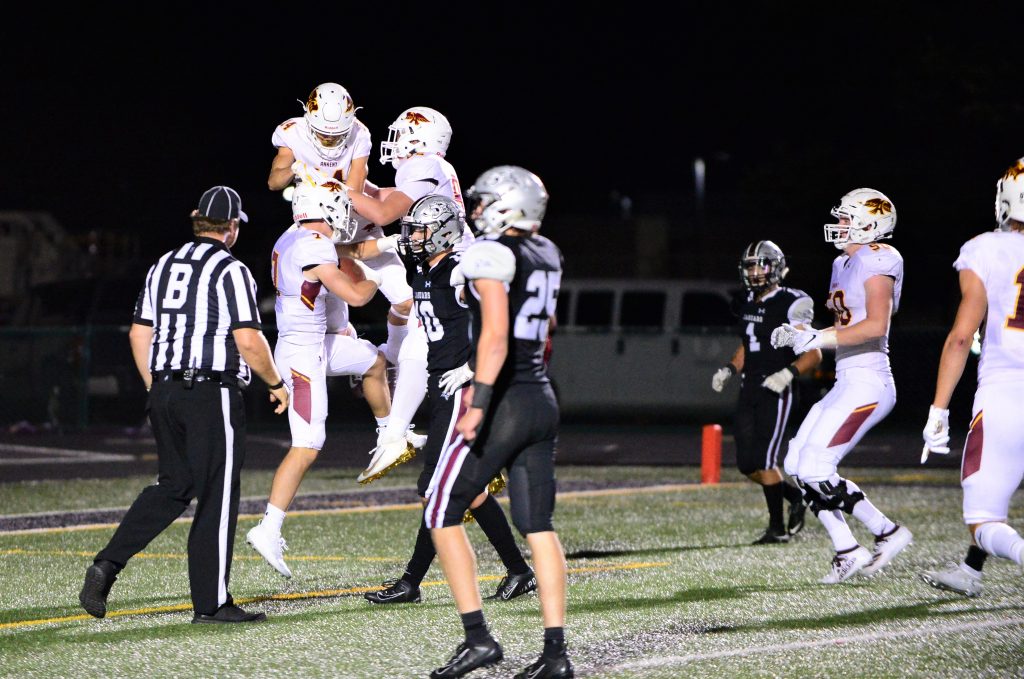 "I think we'll be good," Nelson said. "I don't know how good Centennial is. I think there are some things we need to work on. Our run game isn't very good. We threw the ball well at times, and we didn't throw it very well down the stretch."
The Hawks will get right back at it next week.
Nelson said his team would be able to bounce back. Losing a rivalry game doesn't mean the end of the season.
"Our pinnacle is not beating Centennial," he said. "We'd love to beat them, but that's not the top for us. I know our kids are sad, but you've got to have short-term memory."