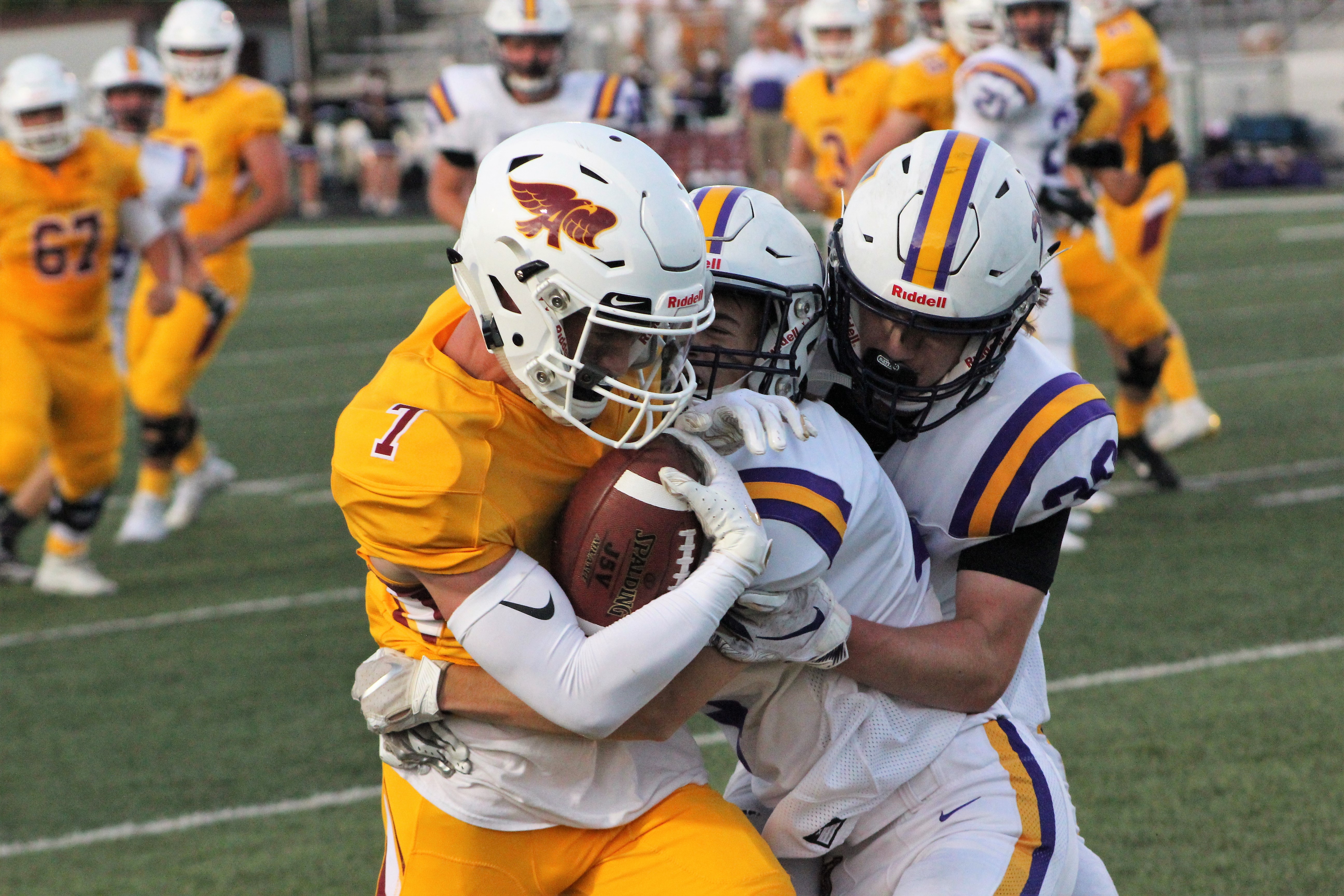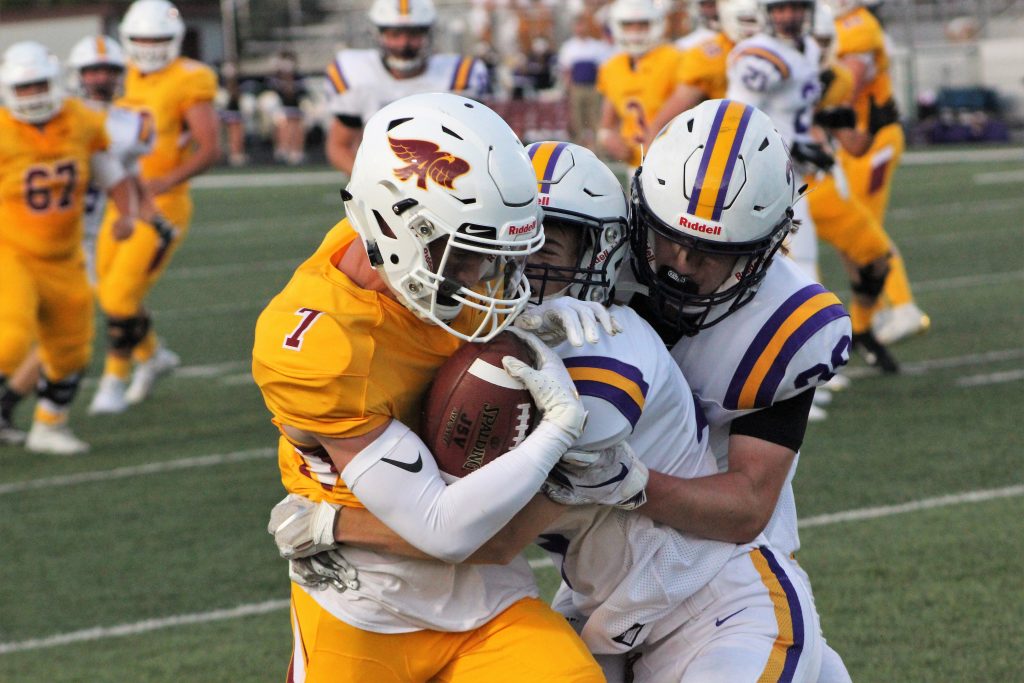 By all means, Friday night's Ankeny-Johnston matchup at Ankeny Stadium was a measuring stick game for both teams.
The Hawks didn't know if Week 1 opponent Ankeny Centennial was as good as they were last season. Ninth-ranked Johnston didn't know if they pummeled a good Urbandale team or if the J-Hawks were just average.
On Friday night, however, Ankeny made it clear who the better team was on the field. The Hawks nearly shut out the Dragons and finished the night with a 20-7 win.
Ankeny started the game with a fumble recovery for a touchdown on Johnston's first offensive possession. Kale Crimmins scooped up the loose ball and ran 45 yards to the end zone.
"Our linebackers set the tone for the defense," senior Mo Watson said. "It makes our defense almost unstoppable."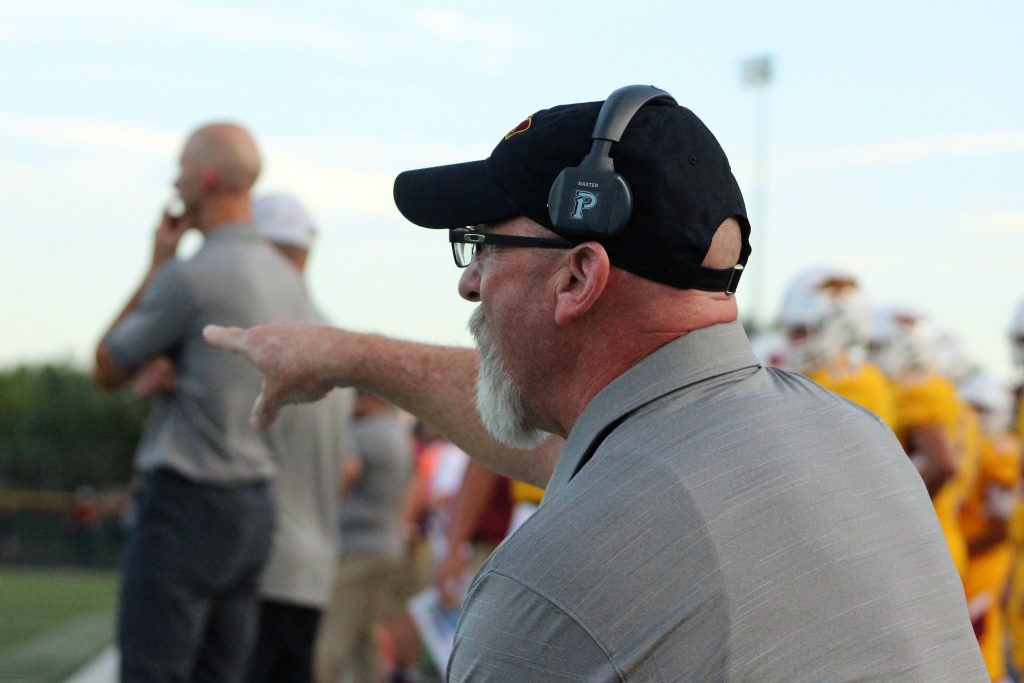 On its next drive, Johnston went three-and-out, and the Ankeny defense would ride that momentum out for the rest of the night.
It was again time for Brody Brecht to do his thing on the receiving end for the Hawks. After all, he did have 152 receiving yards in Week 1.
Although, Jordan Kumm was the big story from the team's receiving corps. He corralled the only touchdown the Ankeny offense scored all evening.
"(We wanted) to spread the ball around a little bit," Ankeny Coach Rick Nelson said. "We didn't get the ball to (Brecht) as much as we would have liked to, but he opens up other things for other kids, too."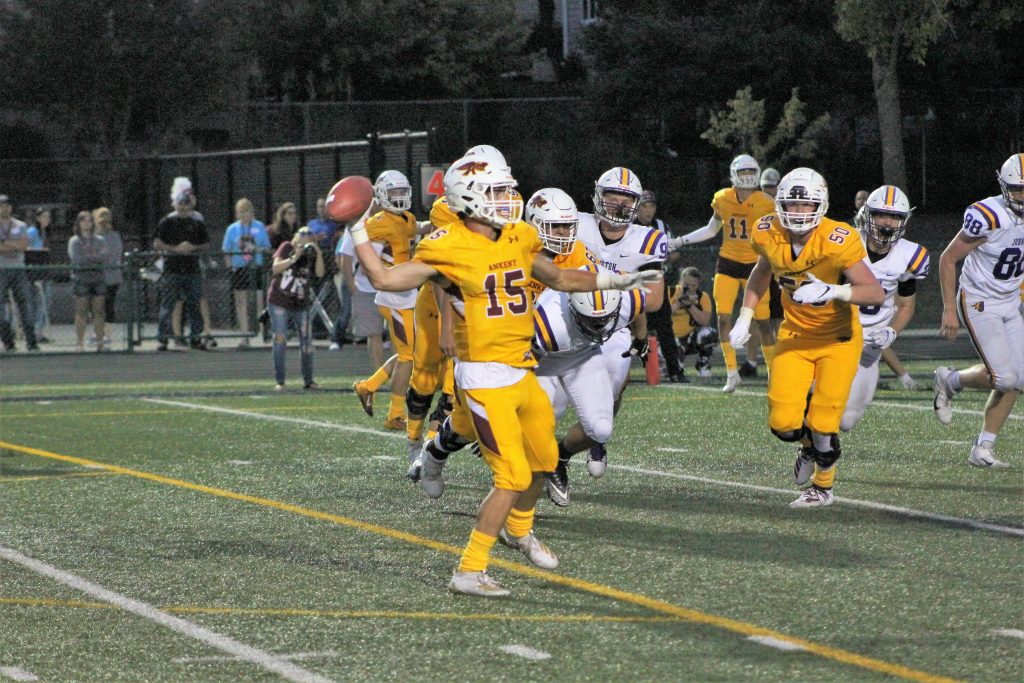 A week after Brecht was seemingly the only receiver on the field, Nelson and the Hawks got the ball virtually everywhere as the Hawks cruised to their first win of the season.
It didn't hurt that they were minutes away from shutting out the Dragons, too.
Ankeny will return to the field on Friday to take on Cedar Falls at the UNI-Dome, a stadium the Hawks hope to return to later in the season.
"We're gonna work our butts off to get there in November," Watson said.