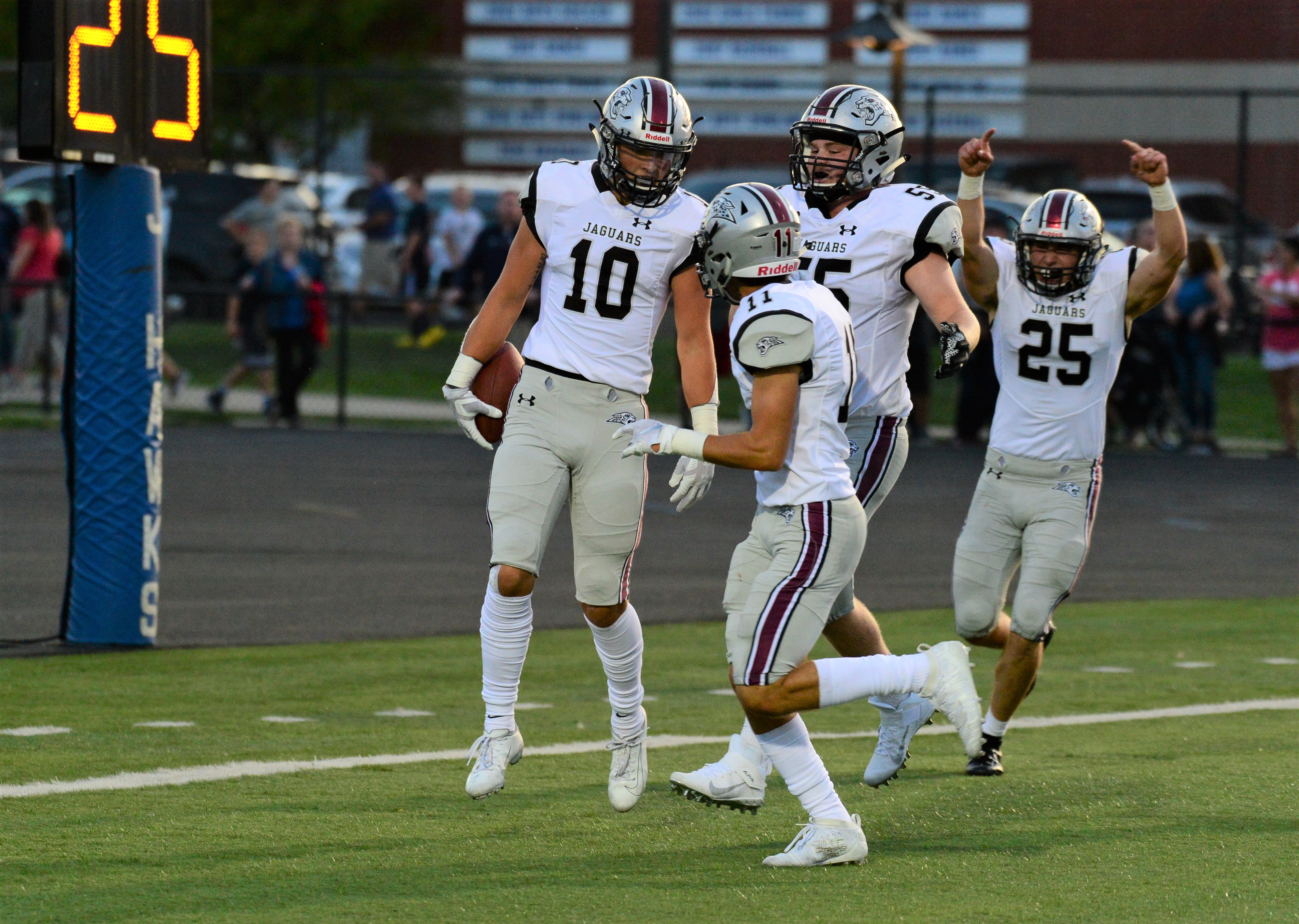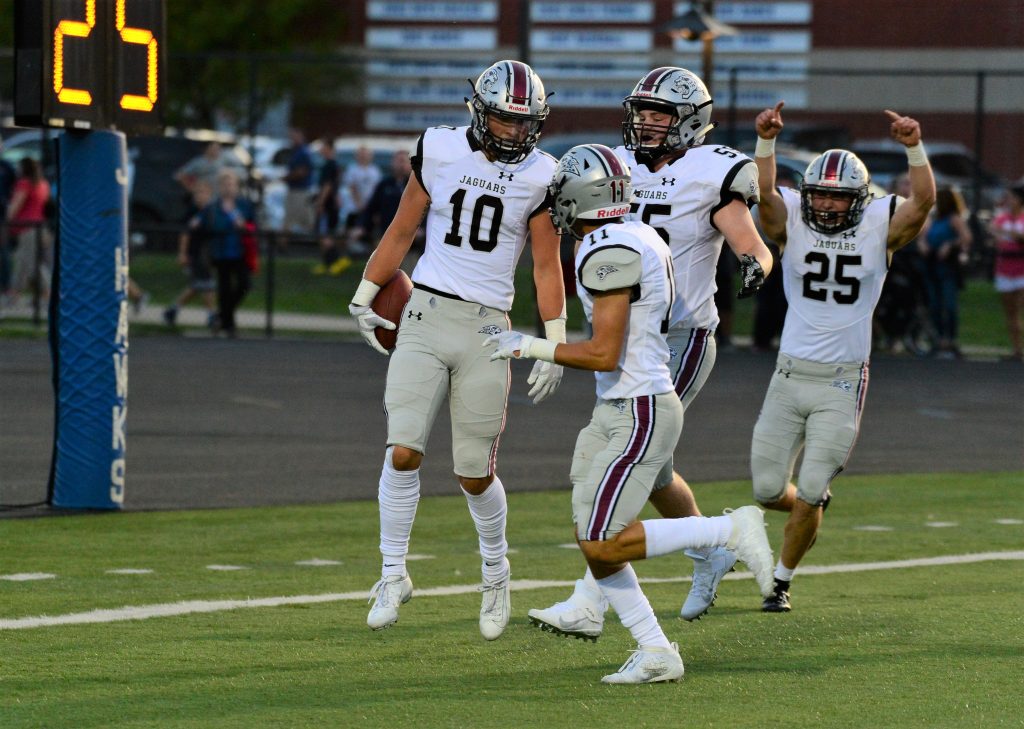 Ankeny Centennial offensive lineman Brady Petersen hobbled up and down the sidelines during Friday's football game at Urbandale.
He was joined on the bench by two other injured starters–running back Avery Gates and defensive end Lucas Pieper.
But even without three of their best players, the Jaguars rolled to an impressive 41-21 victory. They scored 27 unanswered points after falling into an early 7-0 hole.
"We had a lot of guys banged up," said Centennial quarterback Hayes Gibson, who passed for two touchdowns in the win. "I was hurt myself a little bit. That second half we couldn't throw very much, but we distributed the ball (well) and got it done."
Mark Loiola rushed for two touchdowns, Nick Scherle ran for another, and Jackson Huber returned an interception for a score as Centennial improved its record to 2-0 on the season. The J-Hawks dropped to 0-2.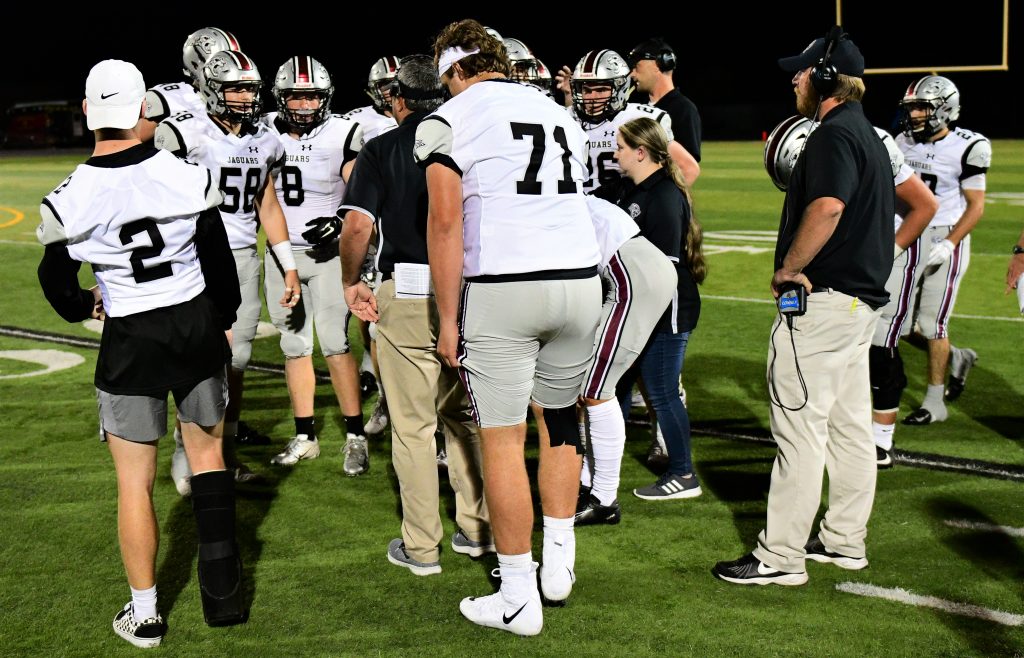 "We had a lot of kids hurt," Huber said. "Hayes was hurt, but he still fought through the game which was pretty cool to see. And Avery was banged up, but we knew defense is always the heart of our team. We knew we really needed to step up this game and score points ourselves."
Centennial's win, combined with Dowling Catholic's loss to Valley, could elevate the Jaguars to the No. 1 spot in this week's Class 4A rankings. That would be another milestone for co-head coach Jerry Pezzetti, who is now nine wins shy of the state's all-time leader in coaching victories.
"We had to (step up)," Pezzetti said. "You have no choices, and we had some kids step up. We're happy we won the game and moving on and hopefully we'll get some healthy guys. We had some very good players not play, but they did too–that (Harrison) Waylee didn't play, and he's one of the fastest (running backs) in the state."
Centennial overcame a slow start in Friday's game. The Jaguars were driving for an apparent score on their second possession when Tucker Langenberg picked off a Gibson pass and returned it 90 yards for a touchdown with 5 minutes 23 seconds left in the first quarter.
"That was a tough read," Gibson said. "The guy was wide open in the end zone, and I didn't put enough air on it. I just had to shake it off and go down there and score the next drive."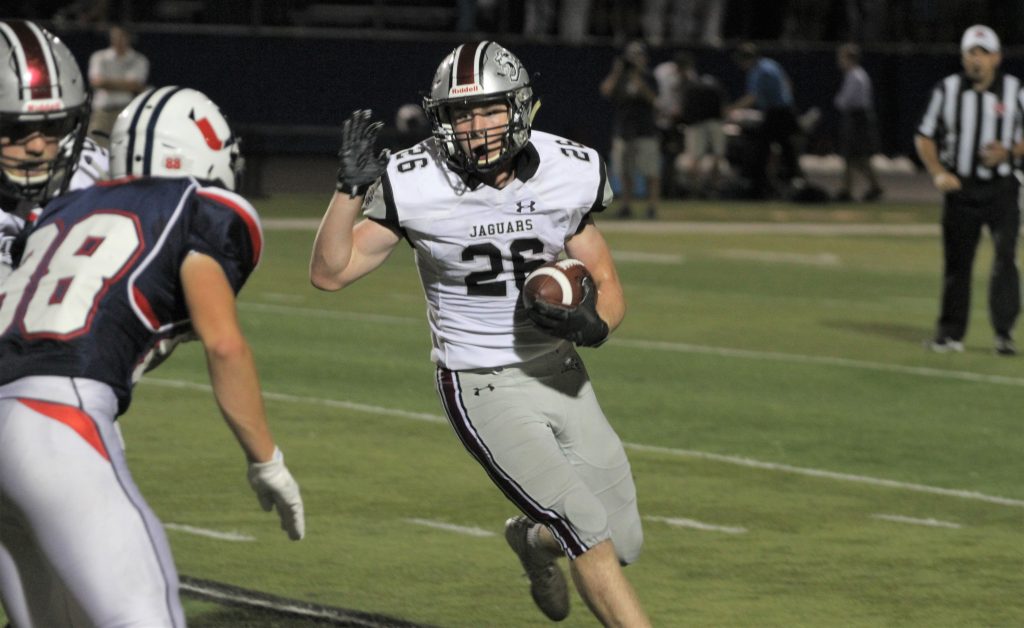 On the ensuing possession, the Jaguars faced 4th-and-9 at Urbandale's 26-yard line. They elected to go for it rather than try a long field-goal attempt.
Gibson scrambled out of the pocket and fired a touchdown strike to Dylan DeAngelo, who made a sliding catch in the back of the end zone. The PAT attempt was blocked.
"He's a terrific receiver," Gibson said of DeAngelo. "I love my receivers, that's for sure."
After Centennial recovered an Urbandale fumble near midfield, the Jaguars then drove 52 yards for the go-ahead score. Gibson tossed a 23-yard scoring pass to tight end Karter Kester to give Centennial a 13-7 lead with 11:12 remaining until halftime.
In the second quarter, the Jaguars' defensive unit took over the game. They picked off passes from Ty Langenberg on three consecutive Urbandale possessions, including one by Huber that he returned 30 yards to the end zone.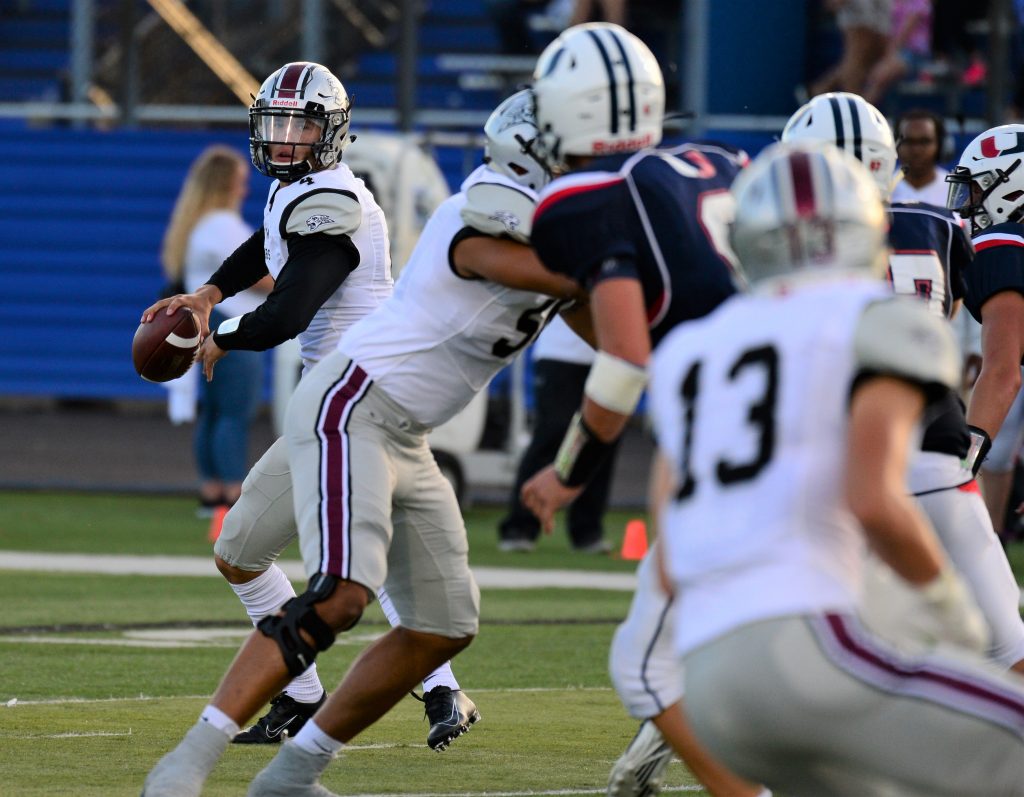 "That was kind of a cool moment," Huber said. "We were in Check 6, and that's when we got too many people on the boundary. So I'm backpedaling and I see that thing fly up and I catch it. I'm running around and I'm not thinking I'm getting to the end zone, but I see their two linemen go to the right and I cut back and then the last lineman tried to get me and I just plowed through him. It was pretty fun. The first pick 6 of my varsity career was pretty cool."
Huber showed off some nifty moves while scoring his touchdown. But he said he wasn't auditioning for additional playing time at running back.
"I don't know–maybe, because Avery's banged up," he said. "But probably not. We've got a lot of running backs. We've got Mark and Tyler (Johnson), and we've got (Austin) Jones. We've got a lot."
Scherle nearly had a Pick 6 as well, returning his interception to the J-Hawks' 4-yard line. Loiola then scored on the next play.
Desmond Vaughan also had an interception for the Jaguars, who took a 27-7 lead into the locker room at halftime.
Scherle had a 3-yard touchdown run in the third quarter. Loiola scored on an 11-yard run in the final period.
The Jaguars will host Waterloo West (2-0) on Friday. Pezzetti said he doesn't know if any of his injured players will be back in the lineup.
"Brady was a game-time decision (tonight)," he said. "And Gates had an MRI today, and we don't know for sure."