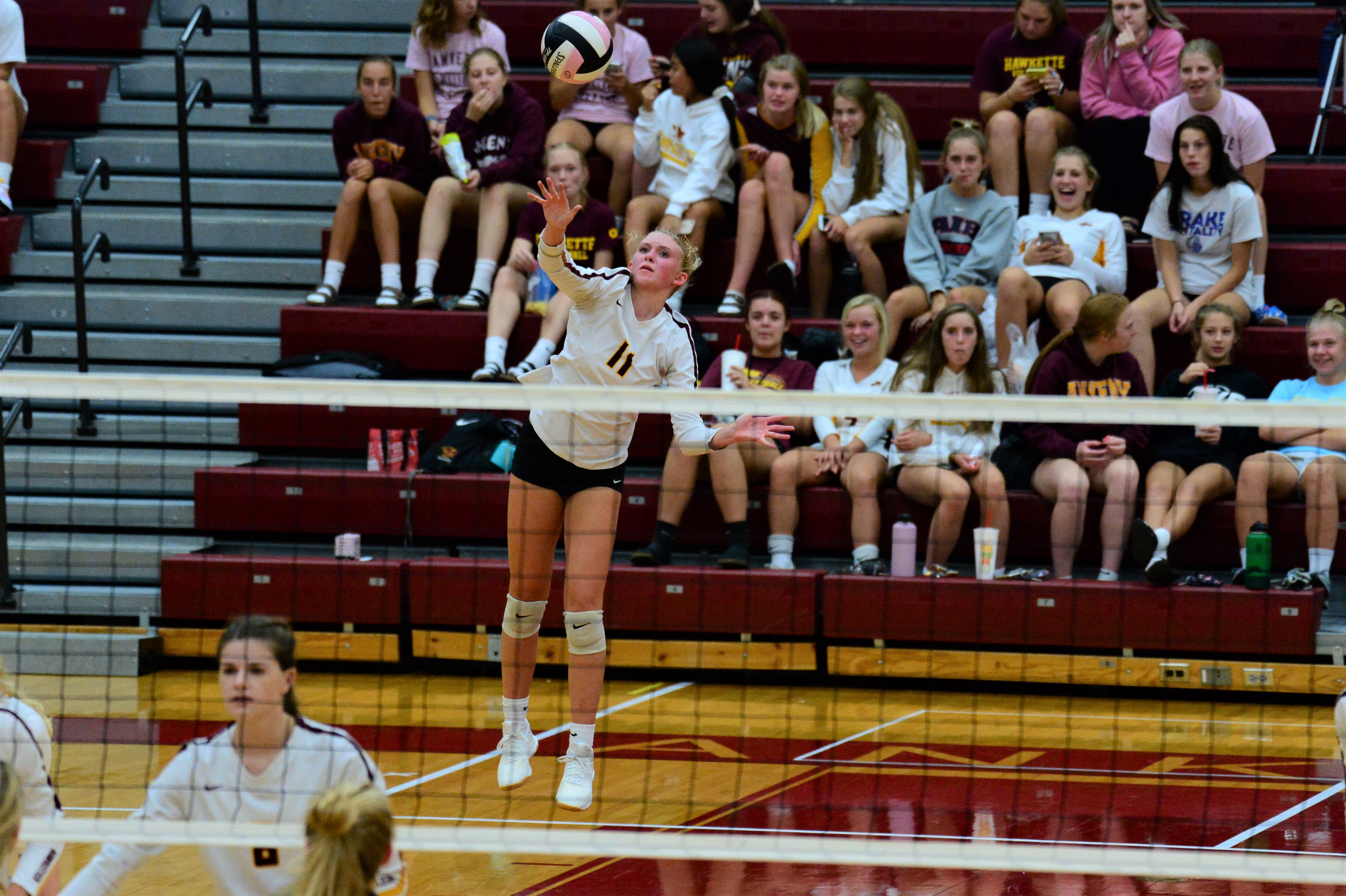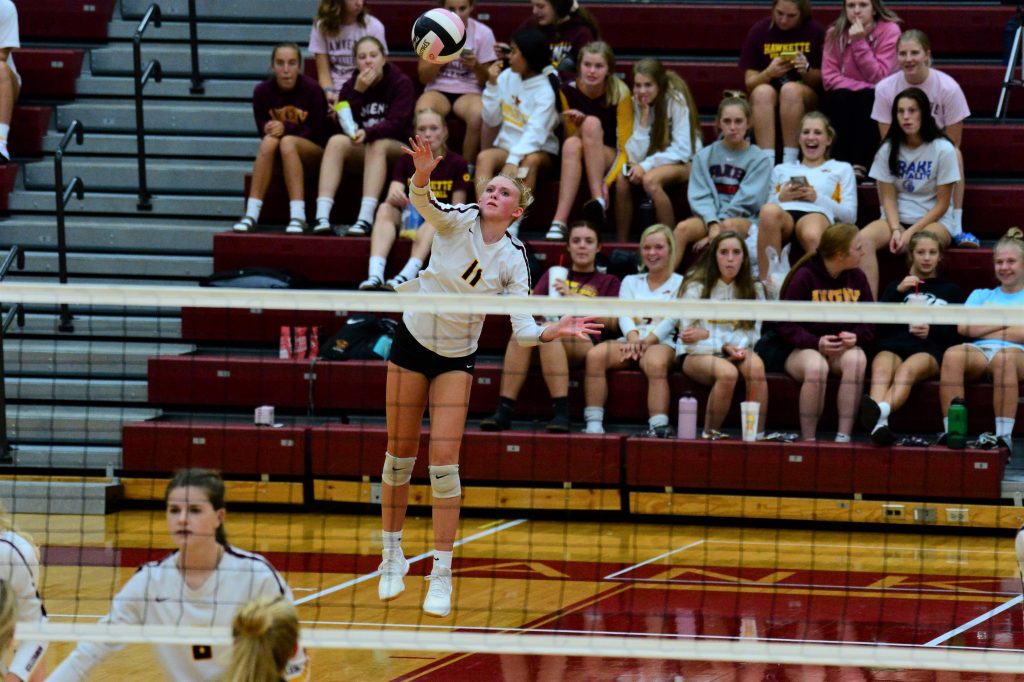 It would have been easy for the Ankeny volleyball team to have a letdown on Tuesday night.
No such worries.
Coming off a perfect 5-0 day at the Marge White Valley Invitational on Saturday, the second-ranked Hawkettes continued their winning ways with a 25-16, 25-16, 25-23 victory over visiting Mason City. They improved to 12-1 on the season, while the Mohawks dropped to 4-4.
"Saturday's win was great, and it definitely added to our momentum," said senior outside hitter Isabelle Vacek. "But, we are continuing to build that momentum every game and every day at practice."
McKenna Scheib led Ankeny to the win, racking up 11 kills and five blocks. She also completed 16-of-17 serves and had four of the team's eight aces.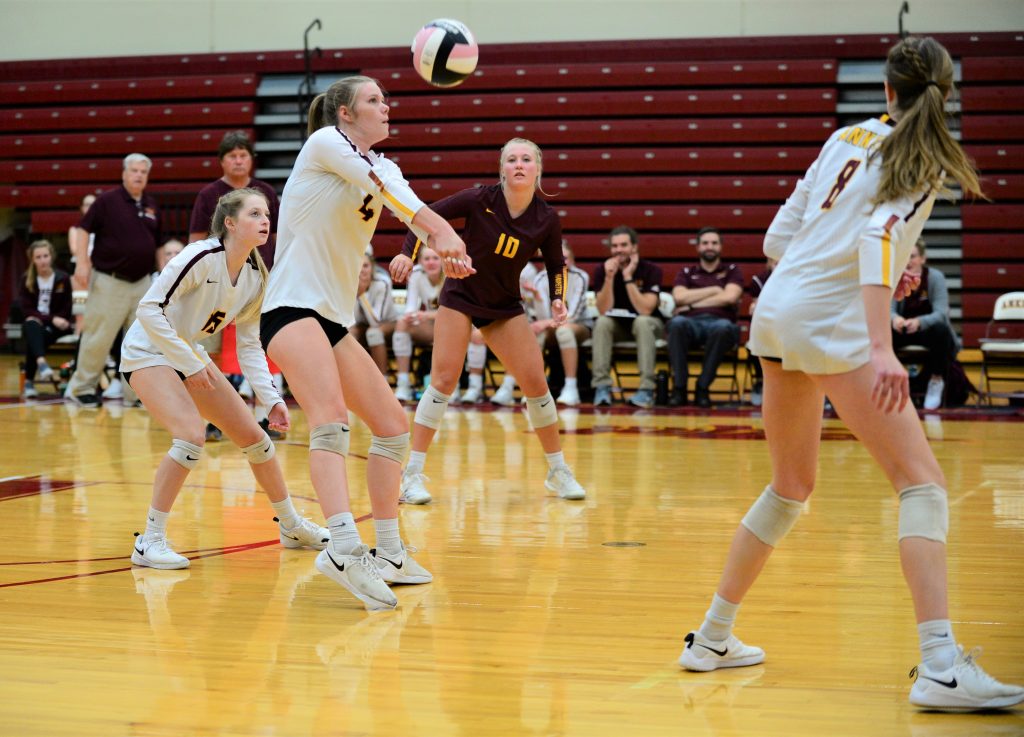 Vacek finished with six kills. Macy Weiderin had five kills, and Reilly Johnson added four.
"I was happy with how we played," Vacek said. "I feel like everyone contributed to the win both on and off the court. It was a team effort, and everyone got court time."
Marissa Faber had 17 assists for the Hawkettes. Phyona Schrader added 14 assists and two aces.
Kaci Behrens led the defense with five digs. Vacek and Weiderin each had three blocks.
Ankeny will compete in the Caroline Found Extravaganza on Saturday at Iowa City West. The Hawkettes could win as many as six matches at the tournament, which would allow coach Dave Whims to reach the 1,000-victory mark for his career.