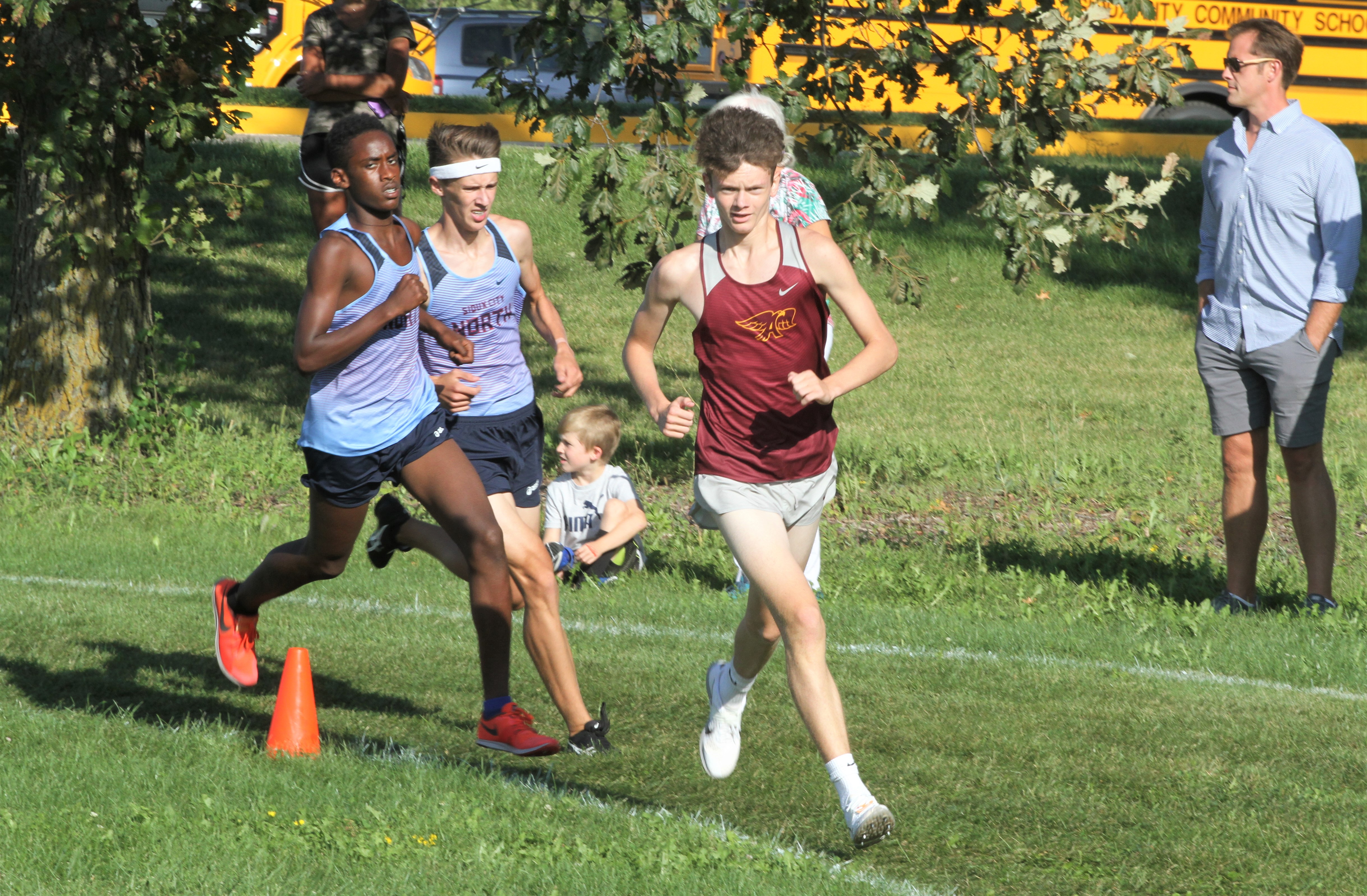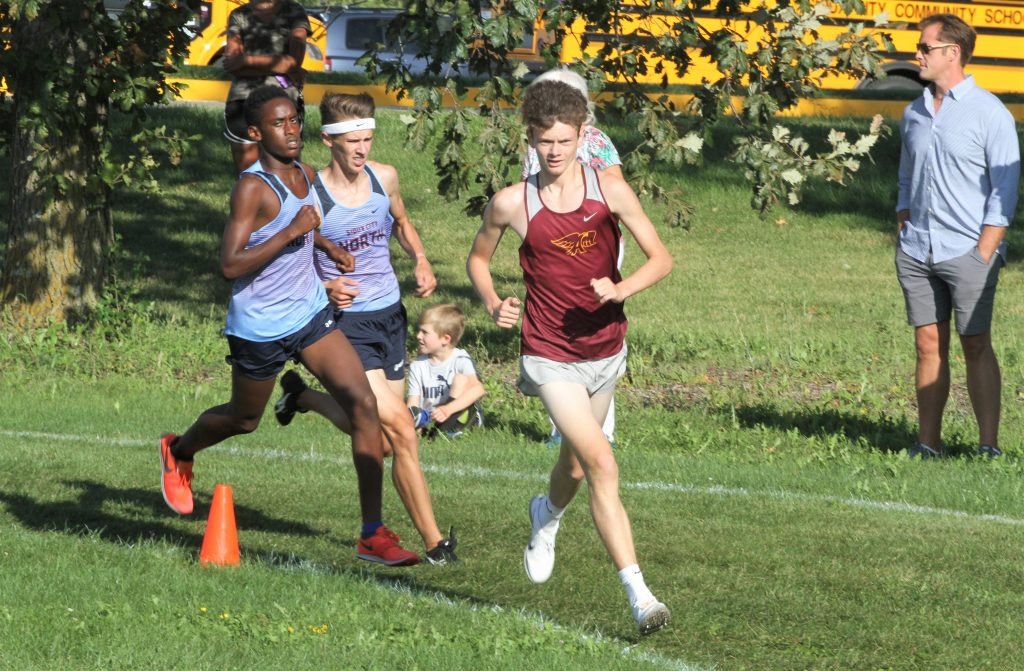 The Ankeny cross country teams both finished in the middle of the pack in the Rich Engel Classic on Thursday at Birdsall Park in Cedar Falls.
The Ankeny boys' squad placed ninth in the 21-team field. The Hawks finished with 206 points.
"It was a very competitive field," said Ankeny boys' coach Jon Lindaman. "With all the rain that has fallen, we were just thankful to get the meet in."
The Ankeny girls' team, meanwhile, placed 11th. The Hawkettes finished with 304 points.
"After not running for two weeks, our ladies ran strong, smart races among a field of four ranked teams," said Ankeny girls' coach Eric Klingensmith. "With a 46-second time spread, we are proud of the pack our Hawkettes are forming, drawing strength from one another throughout the race."
Third-ranked Cedar Falls won the boys' crown on its home course for the second straight year. The Tigers placed five runners in the top 22 and finished with 65 points, topping No. 8 Urbandale by 19 points.
Payton Marrs of Urbandale won the 5k race in a time of 16:15. He finished 9 seconds ahead of runner-up Jacob Green of Cedar Rapids Kennedy.
Tyler Hentzel led Ankeny with a 13th-place finish. He was clocked in 17:27.
"Tyler ran 2:36 faster than he ran this course last season, which is almost unheard of," Lindaman said.
Fellow seniors Marc Medici and Cole Buffington also had strong races for the Hawks. Medici placed 67th in 18:33, while Buffington finished 69th in 18:35.
"Our seniors that ran varsity all had really solid outings," Lindaman said.
Paul Erredge placed 32nd for the Hawks in 17:59, while fellow sophomores Christian Rathje and Truman Patterson took 52nd and 78th, respectively, in 18:15 and 18:46. Junior Andrew Poock finished 49th in 18:13.
"Our sophomore group continues to grow and improve with each outing," Lindaman said. "They are so fun to watch, and I can't wait to see where they are by the end of the year."
Cedar Falls relied on a strong pack to defend its title. Sophomore Brayden Burnett placed sixth in 16:58 to lead the Tigers, who were without one of their usual top three runners in Eli Smith.
"I think we're the best in the state for pack running," Burnett told the Waterloo Courier. "We've got each other."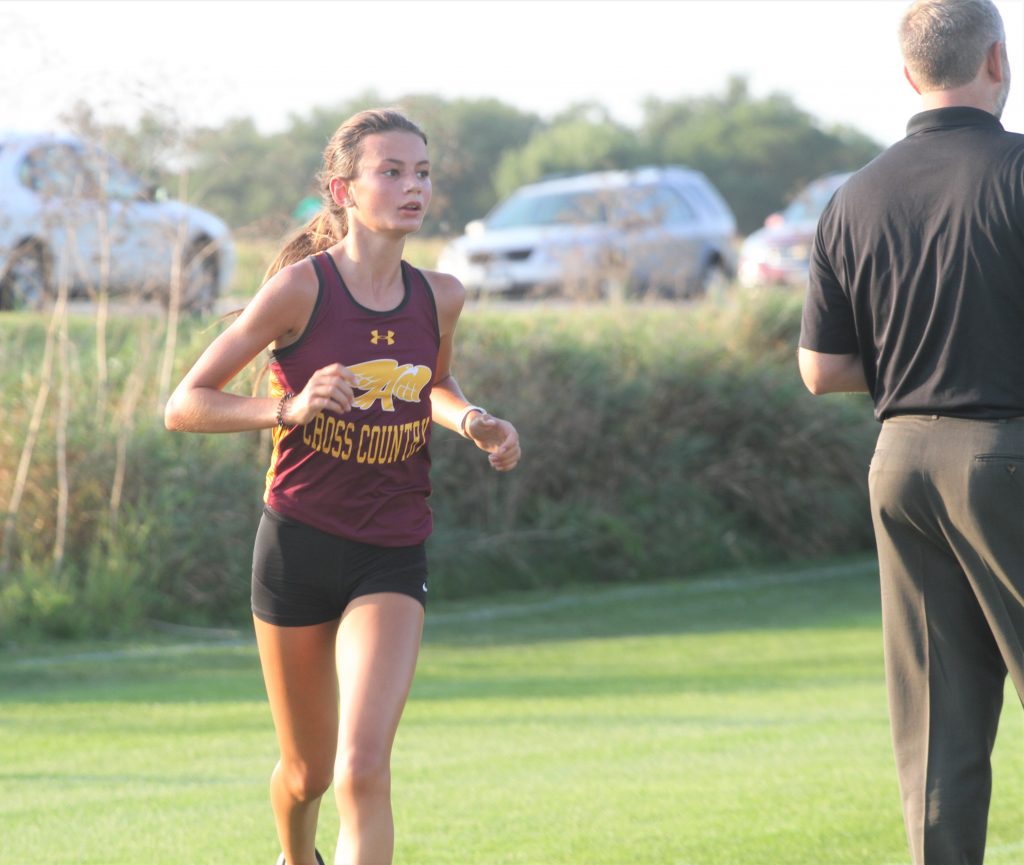 The girls' race was dominated by the city of Dubuque, which swept the top three places. No. 3 Senior High easily claimed its third straight title with 42 points, No. 5 Hempstead was second with 123, and Class 3A No. 2 Wahlert Catholic took third with 142.
Iowa City Liberty standout Ashlyn Keeney won the race in 18:47. Dubuque Senior placed four runners in the top eight, led by runner-up Claire Edmondson.
Ankeny's Jenna Pitz placed 50th in a time of 21:48. Megan Bosch was 54th in 22:01, and Madeleine Murphy finished 59th in 22:06.
"Pitz led the pack again, while Bosch and Murphy battled close to her," Klingensmith said.
Cierra Fillinger placed 72nd for the Hawkettes in 22:28, while Marika Kisgen and Maya Blass finished 76th and 77th–both in a time of 22:33. Lauren Clark was 84th in 22:38.
"Fillinger and Kisgen rounded out our scorers, but Maya is a newcomer who busted into the varsity lineup with a superb race," Klingensmith said. "She's a sophomore, and she edged in between Kisgen and Clark."
The Hawkettes are gearing up to compete in the Rim Rock Farm Classic on Sept. 28 at the University of Kansas.
"We gained momentum from this meet, knowing that we've not yet tapped into our full potential," Klingensmith said. "With Rim Rock on the horizon, our ladies are pressing on toward next week."